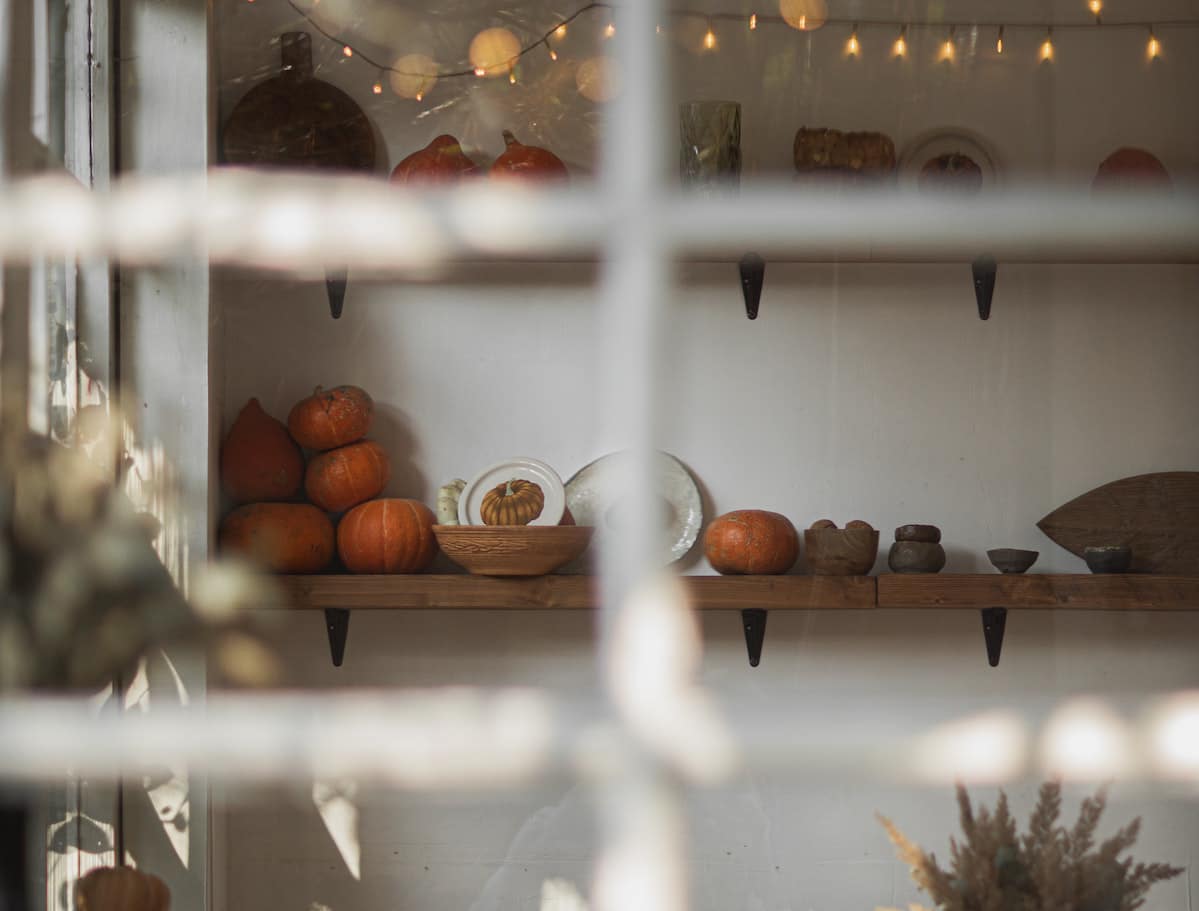 Fall may be the best season to play with color in your home. The air turns crisp, cravings for all things apple begin, and sweater weather is in full effect. Walking into a warm and cozy home after a long day when the sun has set early is a simple pleasure of life. What makes a home welcoming and comforting? Lighting, statement pieces, and the colors and tones of space make all the difference.
Something about autumn inspires us to match our home interior to the foliage changing in hue. Fall decorations can be a fun trend but are only a temporary fix. If you are looking for a solution to last all season long, consider using statement pieces to transform your space into that homey, comfy ambiance we all desire.
Elements like fall window treatments, patterned rugs, strong accent walls, and textured fabrics throughout the home can make a significant impact. Each year, new window treatment trends and styles emerge for autumn. We have our eye on the ones that we think are the best for your home. We listed our favorites décor pieces and ideas below, along with some tips on how you can incorporate a bit of fall into every room of the house.
Top Fall Home Décor Colors
Our favorite colors for fall 2021 include tints influenced by nature, spices, and popular fall foods. When choosing autumn-inspired shades, think rich, bold, matte, warm, and cozy.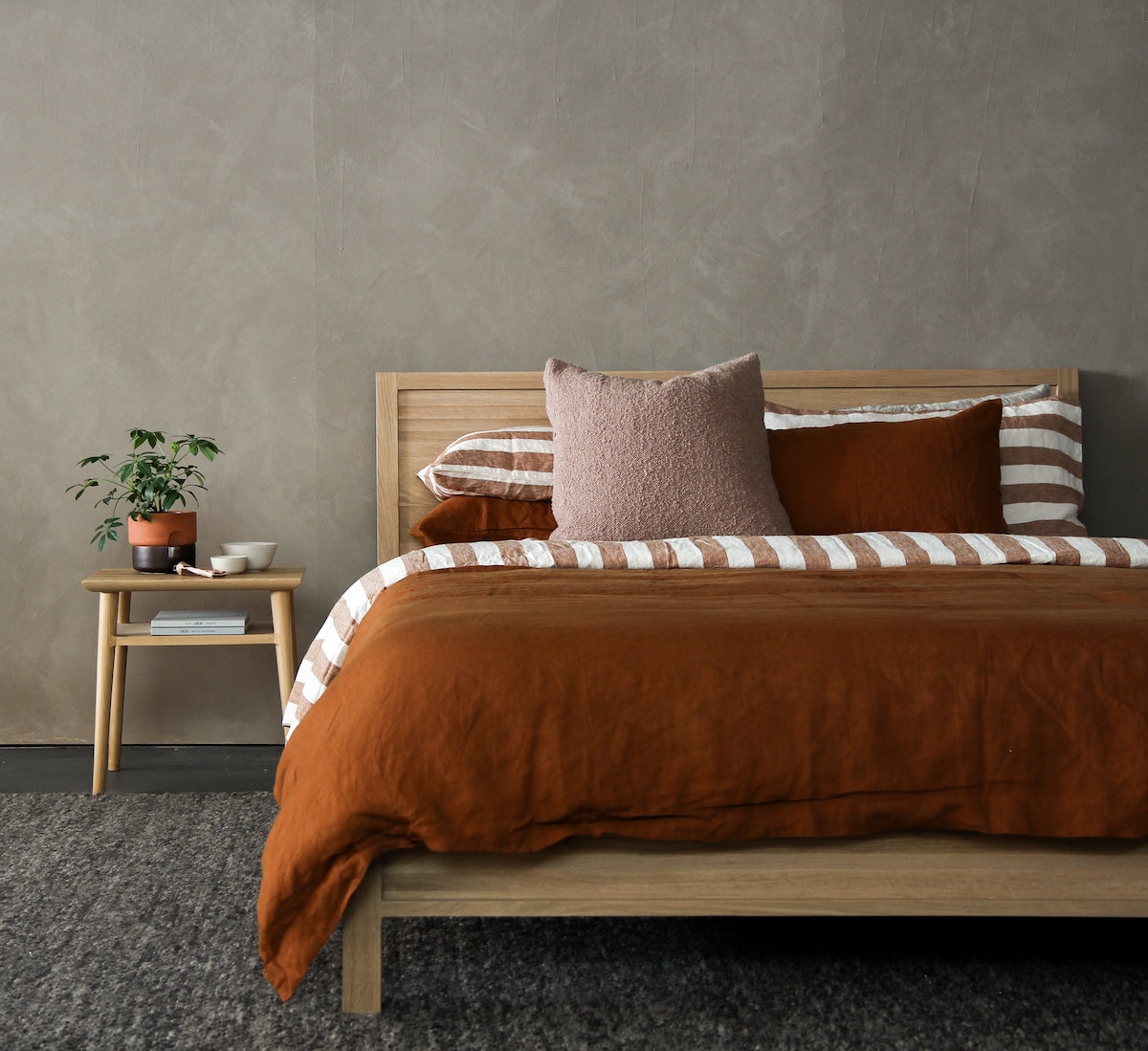 NATURALISTIC COLORS
We have been loving rustic tones like clay, amber, and wheat. These are great as a base for paint, wood tones, or themes. Many of these shades have been on trend with interior design aesthetics for a few years now. The best part is that they mix nicely with neutral hues like blacks, grays, whites, and browns. No matter the trend, these natural colors are a classic choice that will last for years.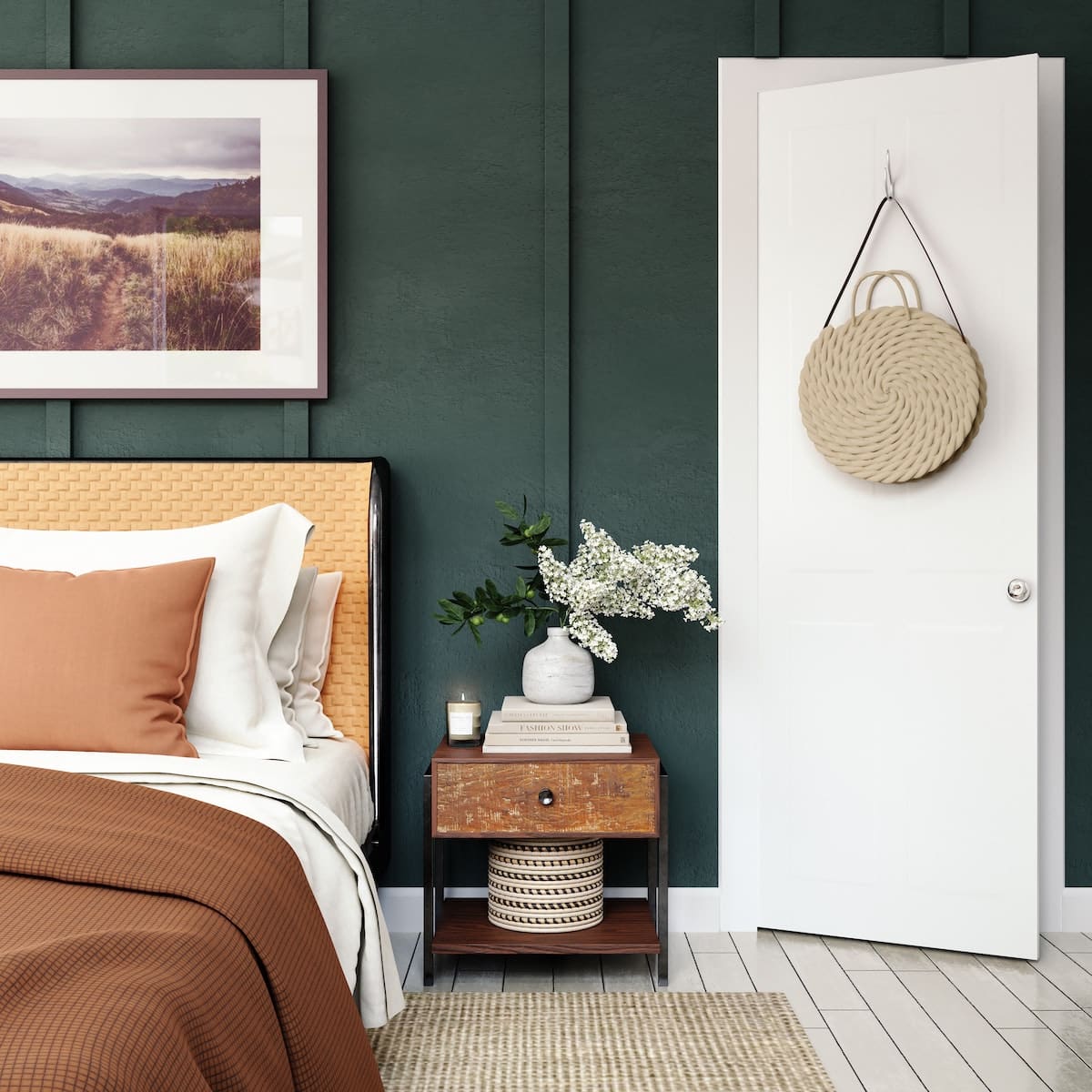 You can add some dark greens like moss, jade, or olive to compliment a beige and white couch or bed. Like in nature, these dark greens pair well with any wood elements and brown tones you may have in the house.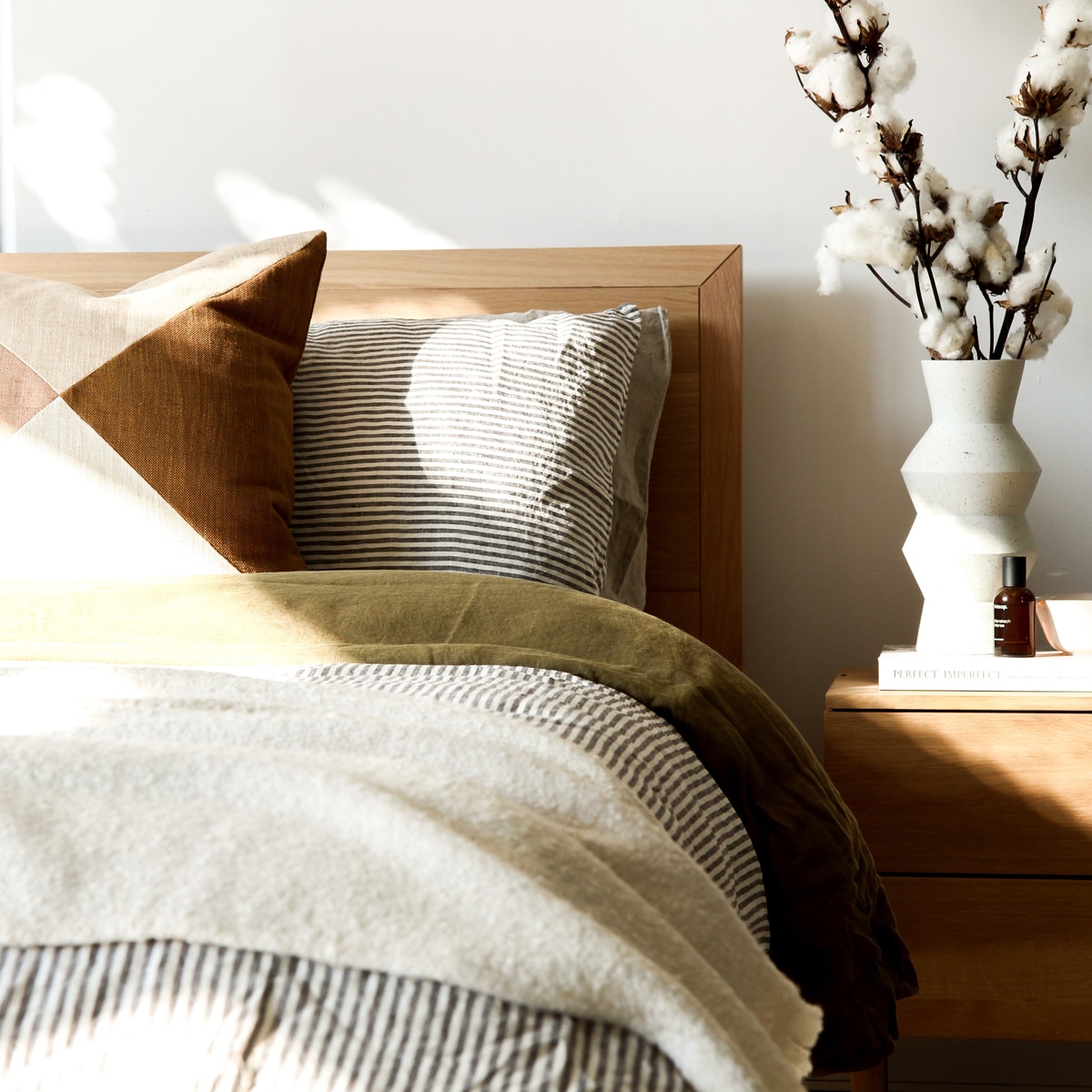 Incorporating these softer organic earth tones will bring a peaceful blend of color without it feeling too overwhelming.
FOOD AND SPICE INSPIRED COLORS
If you are intrigued by the bold colors of fall, go for the rich spice and food colors. Orange is an obvious choice this time of year, but you can find something for any home style with so many shades to choose from.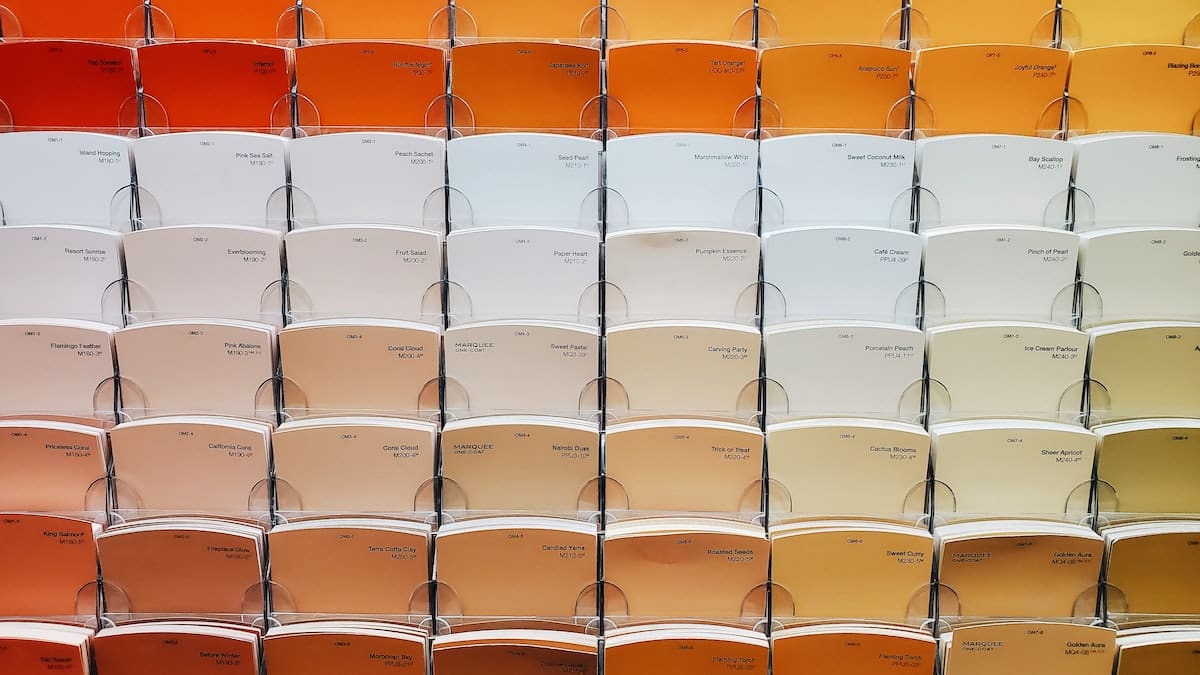 We are favoring anything spice and everything nice this season. From a traditional Spiced Pumpkin to a Toasty Cider, we love these colors' muted yet flavorful tones. They are natural enough to balance out any brown and whites yet unique enough to bring some life. Adding them to your home will provide a warming sensation that makes you nostalgic. Try adding luscious window curtains or drapes, painting the coffee table, or replacing that old couch with some orange zest for a refresh.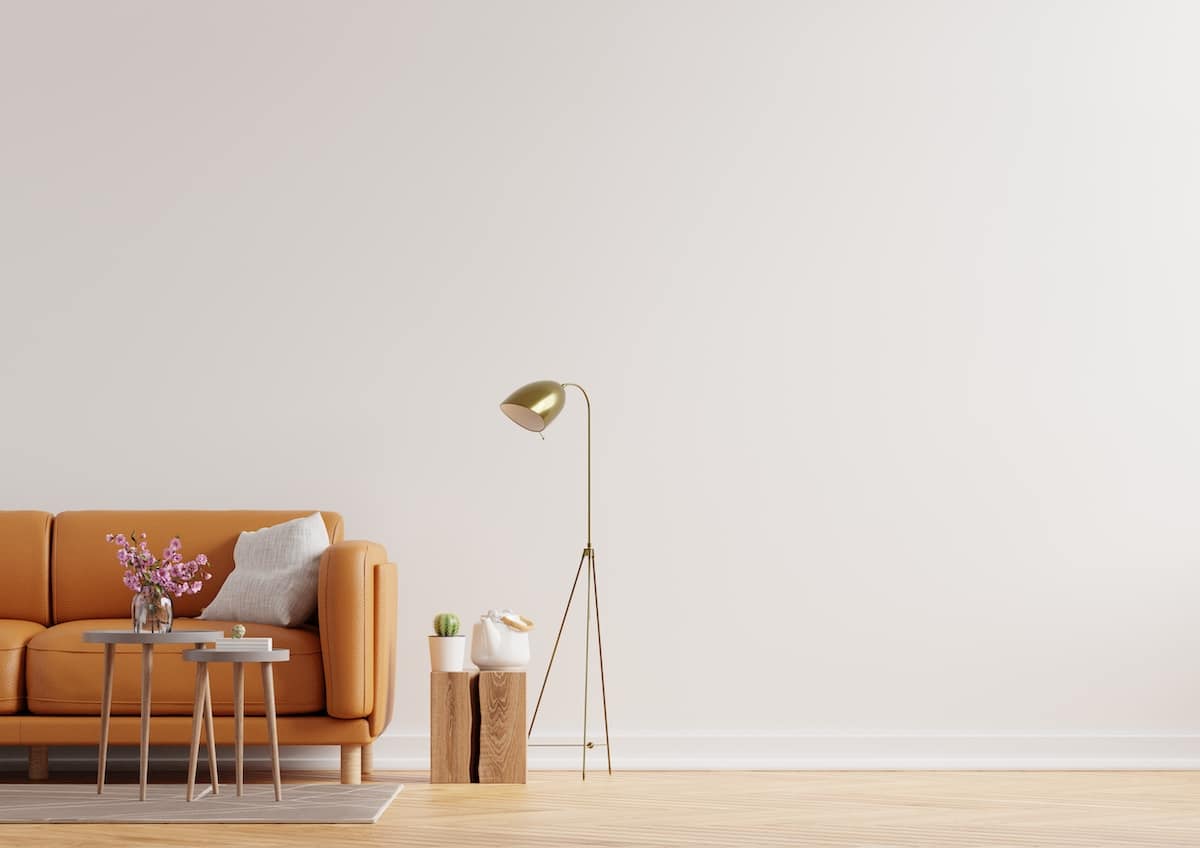 If you are not afraid of color and want to take it a step further, kick it up a notch with spices like paprika, chili, or clove for inspiration. Going darker will provide character and attract the eye. When the majority of your space is lighter with whites or beiges, bringing in a dominant color piece will immediately make the room pop.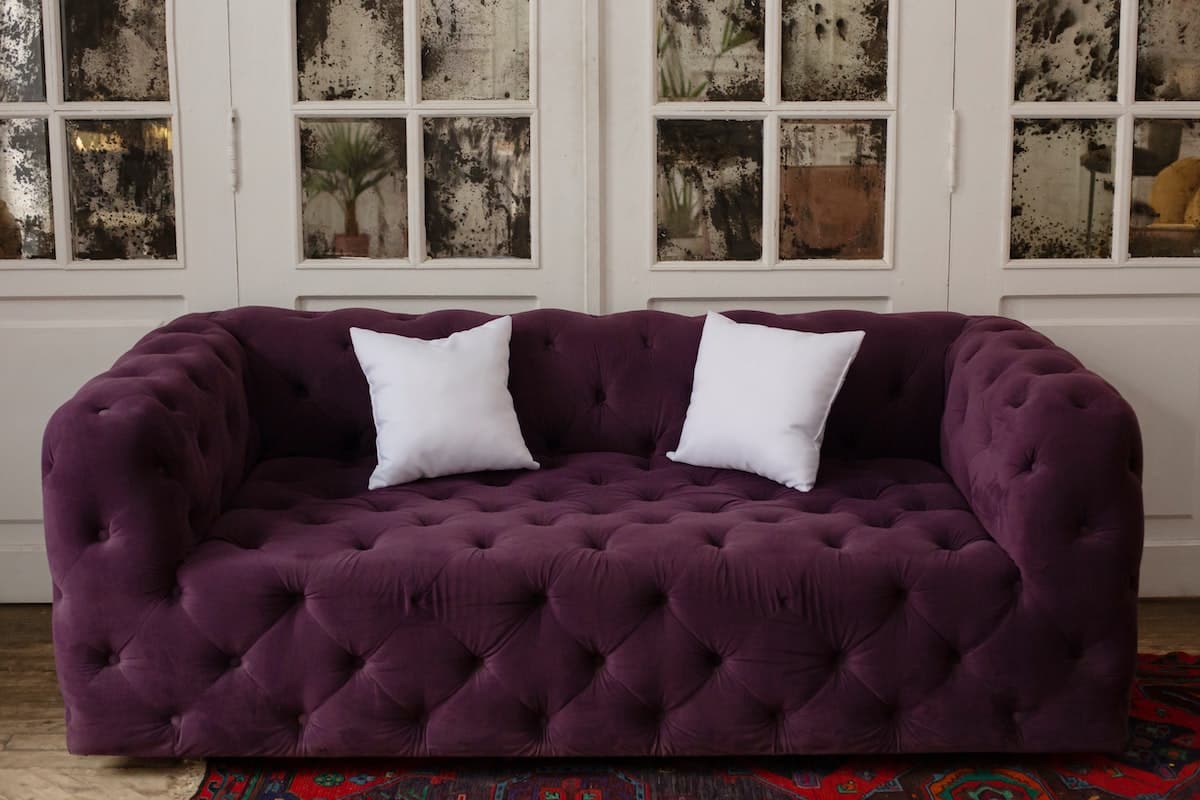 Some of the more nontraditional colors we cannot get enough of are in the purple family. A deep eggplant shade or vibrant maroon adds a luxurious and moody feel to your space. If purples feel too adventurous for you, try fun lampshades, a fuzzy throw, or a combination of berry-colored decorative pillows to try it out. You will immediately feel more royal, and you will not mind staying cozied up in the house all day.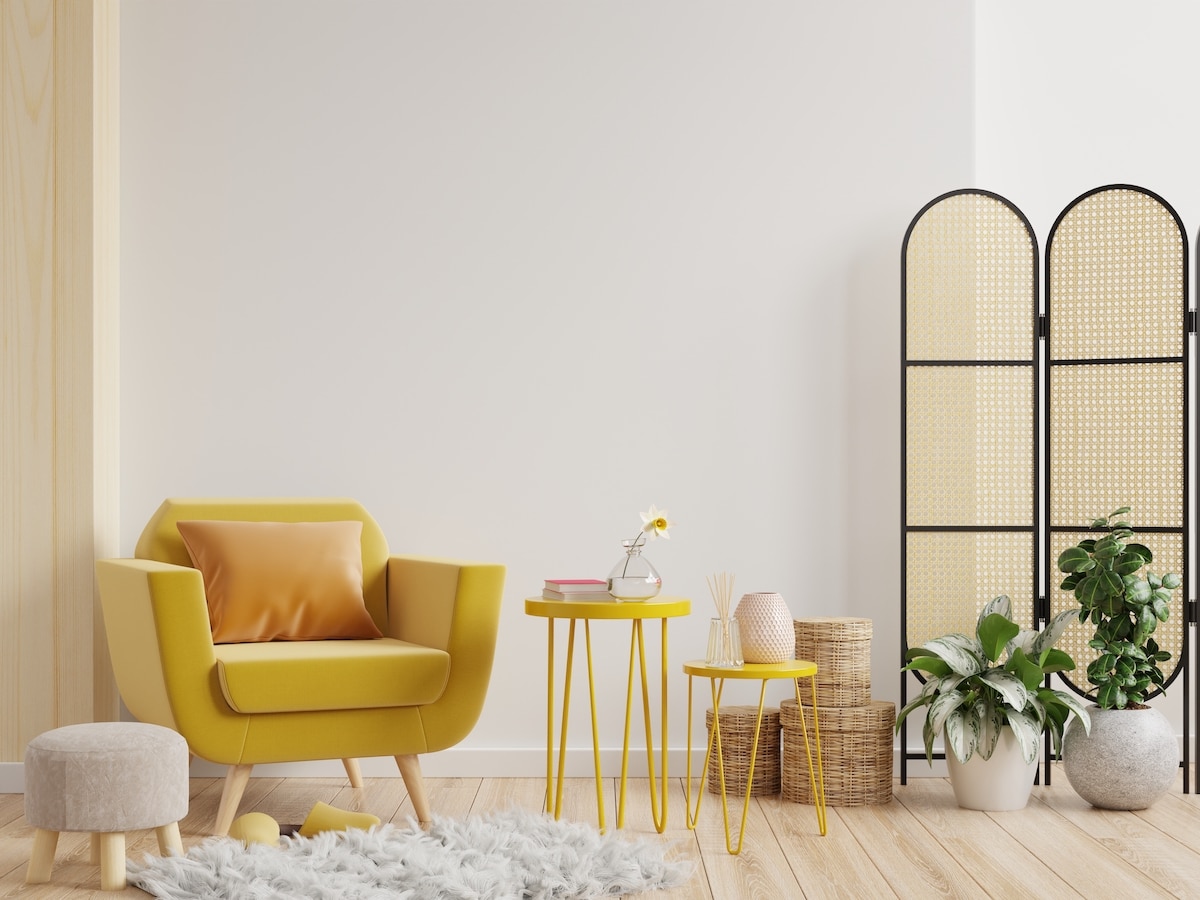 Now let's shift to a color that is on the bright side: Yellow! While it may seem like a color you would use for the summer months, the more muted shades of yellow make great choices for fall. Tints that lean more towards the golden side of the spectrum are the way to go. Our team loves mustard, honey, butterscotch, and ginger. They go with whites, browns, blacks, and even grays (hello, Pantone colors of the year!). Yellows are the perfect way to keep your space light without losing the sense of season.
Make the most of these delicious fall color palettes by bringing the autumn season inside without the cold weather!
Our Favorite Fall Window Treatments
We love a good blackout curtain for bedrooms, nurseries, or movie rooms. Blackout curtains may not be the best option for the main living areas in your home, however. If you want to embrace the cozy season but let in the natural light, you can do so with versatile room-darkening shades instead. Choose from various types: Roman shades, roller shades, and cellular honeycomb shades all have a sleeker appearance than some curtains or drapes, and are easy to open and close depending on the light levels you want in your home.
Cellular shades come in a rich range of hues and a wide selection of fabrics and patterns with your choice of opacities. You can open them from top-to-bottom or bottom-to-top, giving you a full range of control of light and providing privacy. Cellular honeycomb shades are one of our top choices if you want to keep the heat indoors. Not only are they energy-efficient window treatments, but you can add extra cells for more insulation during the colder autumn months. Plus, you benefit from the energy efficiency all year round – the multi-cell design helps keep your home cooler during summer, too.
Fall may be the reason to upgrade those window treatments after all!
Beautiful Ways to Decorate with Fall Colors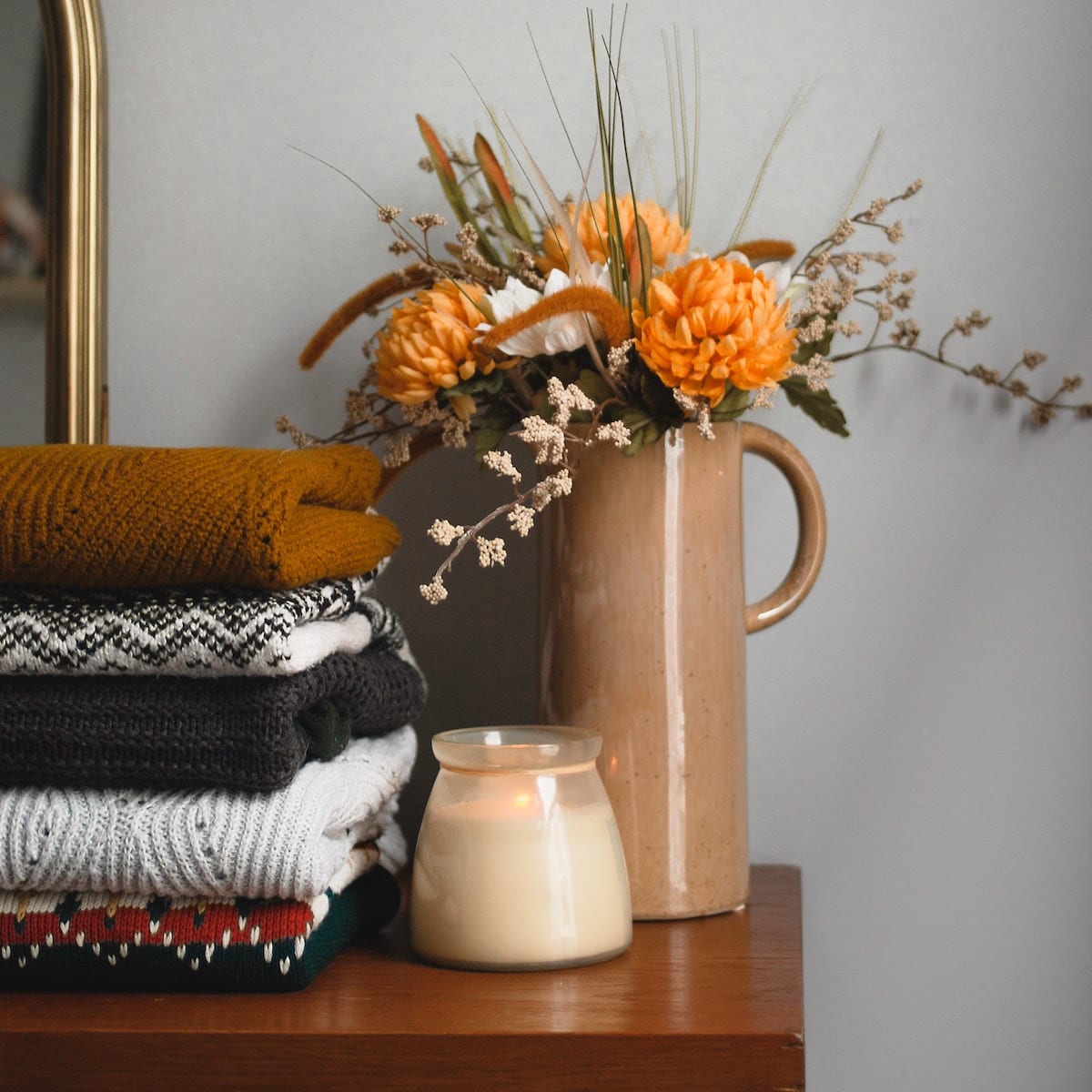 There are a few paths you can follow when working with a fall theme for your home. The more natural and muted tones match well with country, antique, or classic interior décor. You can play more with bold features if you have a more minimalist or modern style. No matter the aesthetic, the array of autumn colors can blend with every space.
You do not have to paint an entire room, change out the furniture or replace the floor to achieve this warm fall feeling. You can collect elements big and small throughout the year that become statement pieces once the warm weather hibernates. One of the easiest ways to decorate with fall colors is to use a combination of textured pillows, warm throw blankets, and swapping out your window curtains for the season.
Using metals like gold, copper, and bronze will create a dynamic layer and style advantage. Alternatively, you can use natural materials like linen, jute, or burlap to embrace your earthy surroundings.
Just like fall fashion, we layer with thicker materials to keep warm. Do the same for your home! Texture is everything when it comes to fall home décor.
If you are ready to paint, you do not need to paint a whole room to get the fall sensation you want. Try a rich, vivid accent wall. The purples and greens are excellent choices for this task. Use vibrant paintings, furniture, and accent pieces in the other autumn colors for balance.
An accent wall is an immediate home décor upgrade and will make you fall in love each time you walk into the room.
» » Expert design tip: choose darker and bolder accents if you have styled your home with lighter or warmer colors, or have big open spaces and high ceilings. Choose more natural or brighter fall tones to expand the area with darker woods and room with a lower ceiling.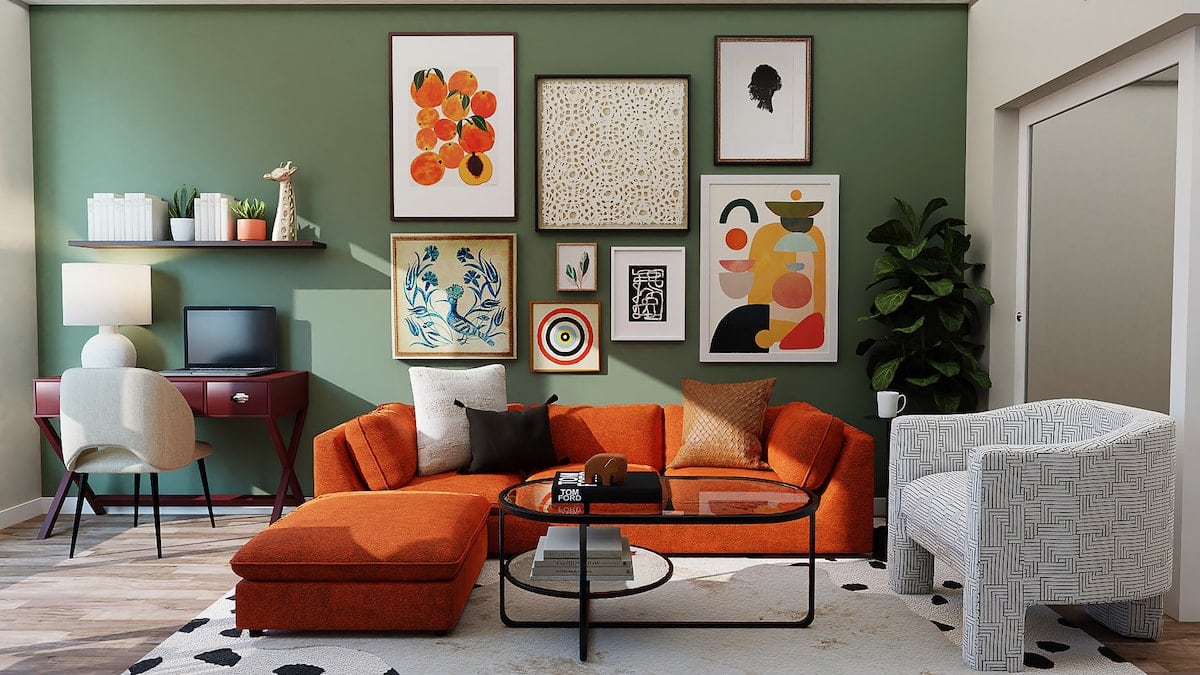 Curtains for Fall that Will Make Your Home Extra Cozy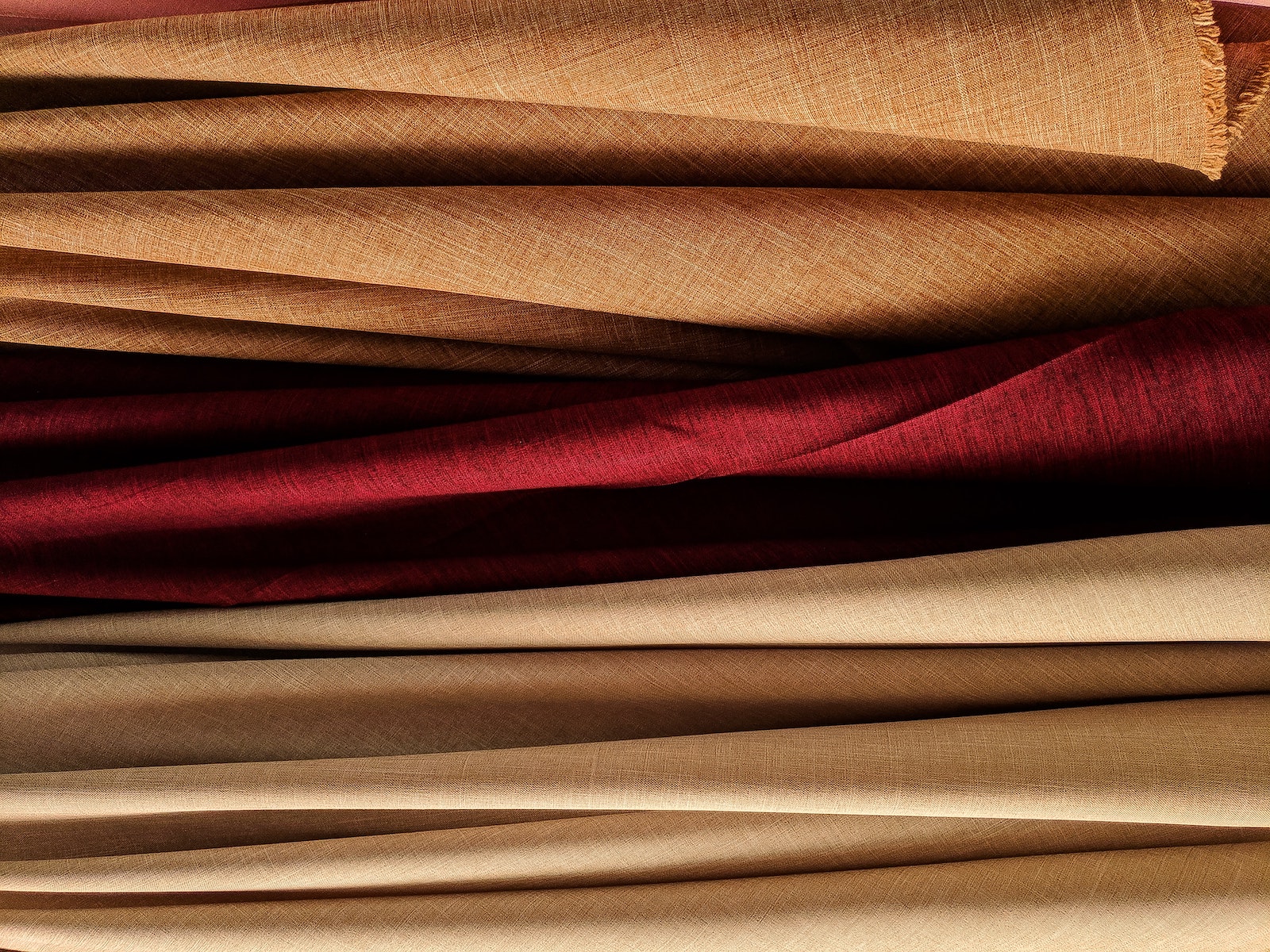 Fabrics and textures: Two words you must remember for fall window treatments! Draperies and curtains are a fantastic way to layer your windows for the fall season. Doing so will add more warmth and depth to your décor.
When choosing drapes or curtains for your window treatments, go with thicker fabrics and textures. Opaque fabrics like linen, damask, cotton, and velvet are weighted and add warmth to the walls. Choosing textured fabrics that have a pattern or multiple layers and linings are loaded with personality and can add a bit of drama.
For bedrooms, standard blackout curtains are a popular choice to keep the light and cold out. Going with an autumn-inspired tone in the bedroom instead of a colder black or gray is a great way to add color to your walls while improving energy efficiency.
Adding drapes or curtains is also a more cost-effective way to update your windows without breaking the bank. Easily swap out the light and breezy sheer curtains from summer with the thicker fall draperies and store whatever is not in season. Better yet, keep the sheer or lightweight curtains on the interior of the window and add a thicker drape on the exterior layer. Combining the two materials will, once again, add the texturing and layering that's so perfect for this time of year. Plus, adding an additional layer of the curtain allows you to bring the light in during the day and provide privacy and warmth in the evening, saving you a lot of money on electric bills.
If you are not a fan of exposed hardware or window curtain rods with your drapes, you may want to add a valance. Window valances are an affordable option and can add instant style to your windows. Modern designs turn a basic window treatment into an elegant and luxurious one all while seamlessly hiding hardware. Think of them like a hug around your window treatments, adding that final touch.

We are big fans of autumn and would love to see how you decorate! Use #3BlindMiceWC on Instagram to show us your new window coverings, fall accent pieces, or favorite seasonal colors.