Custom Vertical Blinds
Vertical blinds are characterized as blinds with moveable slats that hang in the vertical orientation.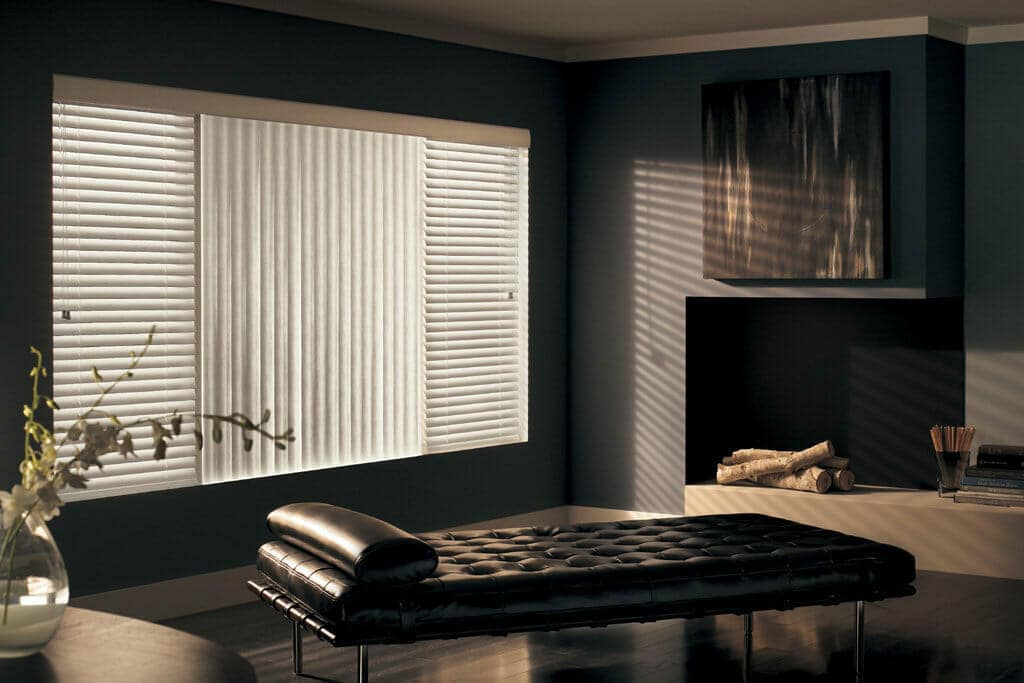 Product Overview
Custom Vertical Blinds in San Diego, Orange County, Sacramento, Fresno
Vertical blinds are characterized as blinds with moveable slats that hang in the vertical orientation. If you have a tall window or a sliding glass door in your home, vertical blinds may be just the right fit as this type of blind is often used over large openings.
Custom Controls
With 3 Blind Mice Window Coverings, you can customize your vertical blinds with different operation options. Cordless wand controls are an exceptionally great choice for families that are mindful of preventing potential injury to children and house pets.
Easy maintenance and excellent light control
You can't beat vertical blinds for their easy maintenance and excellent light control. They're versatile and are a perfect complement for any room in your home.
What is the best material for vertical blinds?
Each material has its benefits. We recommend you first determine which space you want to hang a blind. Some of the more common and popular types of materials for vertical blinds include aluminum, PVC composite /faux wood, and genuine wood. Aluminum blinds are economical, durable, and versatile. Faux wood has the durability, affordability, and beauty of vinyl blinds that work well under extreme temperatures, intense sunlight, or high humidity making it a perfect fit for the kitchen or bathroom. Natural wood is highly versatile and elegant as the material can be painted, stained, or varnished to your taste and fit any décor.
Want Fabric?
Vertical Shades: If you are looking for more of a soft look of fabric, vertically mounted shades can help you create vertical open and close operation, especially useful for patio doors and room dividers.
Get motorized
Motorized blinds are a smart, rewarding investment in comfort, convenience, and peace of mind. Ask our designers about our motorization options!
Motorized / Alexa Compatible
FAQS
Vertical blinds are best cleaned when hanging. The easiest way to keep your vertical blinds clean is to vacuum them with a brush attachment during your regular cleaning routine. For fabric and vinyl blinds, you can use a dry sponge to remove any spots that the vacuum was unable to remove.
Vertical blinds are a very versatile choice as it is easy to control light and privacy and they come in a variety of materials and options. They are easy to care for and have a cord free wand which is safe for homes with children.
Pros/Cons
| Pros | Cons |
| --- | --- |
| Large Widths | Dated look |
| UV Protection | Vanes will break if mishandled |
| Many colors / styles to choose from | High Noise |
Heard Enough?
Schedule a free consultation today and let our experts help you find the perfect solution.
0% Financing Provided By: