Custom Aluminum Blinds
Aluminum blinds are versatile and a perfect complement for any room in your home.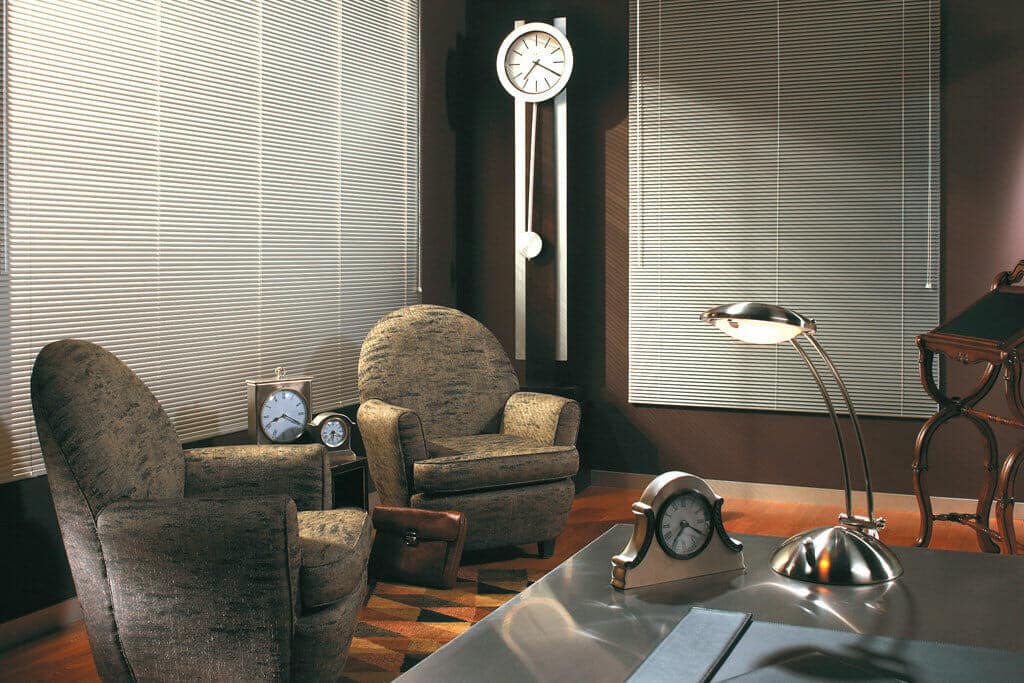 Product Overview
Custom Aluminum Blinds in San Diego, Orange County, Sacramento, Fresno
You can't beat vertical and horizontal aluminum blinds for their easy maintenance and excellent light control. They're versatile and are a perfect complement for any room in your home. We represent top quality national brands and there are so many custom styles, colors, and widths of slats. With 1″ and 2″ slats and slats as narrow as ½", imagine how precisely you can manage the amount of light entering a room. These blinds have exciting finishes and textures, from metallic and pearlescent to linen and matte, in just about any hue imaginable.
CONSIDERATIONS
ROOM WITH STRONG SUNLIGHT?
Reconsidering from wooden to aluminum blinds may be a good choice for rooms that receive a lot of sun, as the material can stand long exposure to heat and direct light and will not warp, making them a better choice for a sunny room.
HEAVY MOISTURE?
While the majority of brands produce and promote their aluminum products as rustproof, some may experience corrosion due to extended moisture contact. For the scenario as such a composite product like vinyl or faux wood blind is a great alternative that's still cost-effective solutions for bathrooms.
SIMPLIFY YOUR LIFE
Motorized window treatments provide the ultimate convenience and control in your life! Our in-home design team will simplify the fuss you may have heard about and help you motorized your blinds.
Pros/Cons
| Pros | Cons |
| --- | --- |
| Cost Effective | Bends Easily |
| Great for Garages | No Energy Efficiency |
| Micro Slats for Modern Look | Lots of Cords Throughout Product |
Heard Enough?
Schedule a free consultation today and let our experts help you find the perfect solution.
0% Financing Provided By: