Custom Living Room Window Treatments
Dressing the windows in your living space is a chance to showcase your style while impressing guests.
Living Rooms Perfect For Stylish & Relaxed Entertaining
So many options - How to decide?
Start by thinking about your space and the elements that you would like to highlight or distract from. Are you concerned about energy efficiency, UV protection, privacy, or light control? There are window treatment options to address these challenges.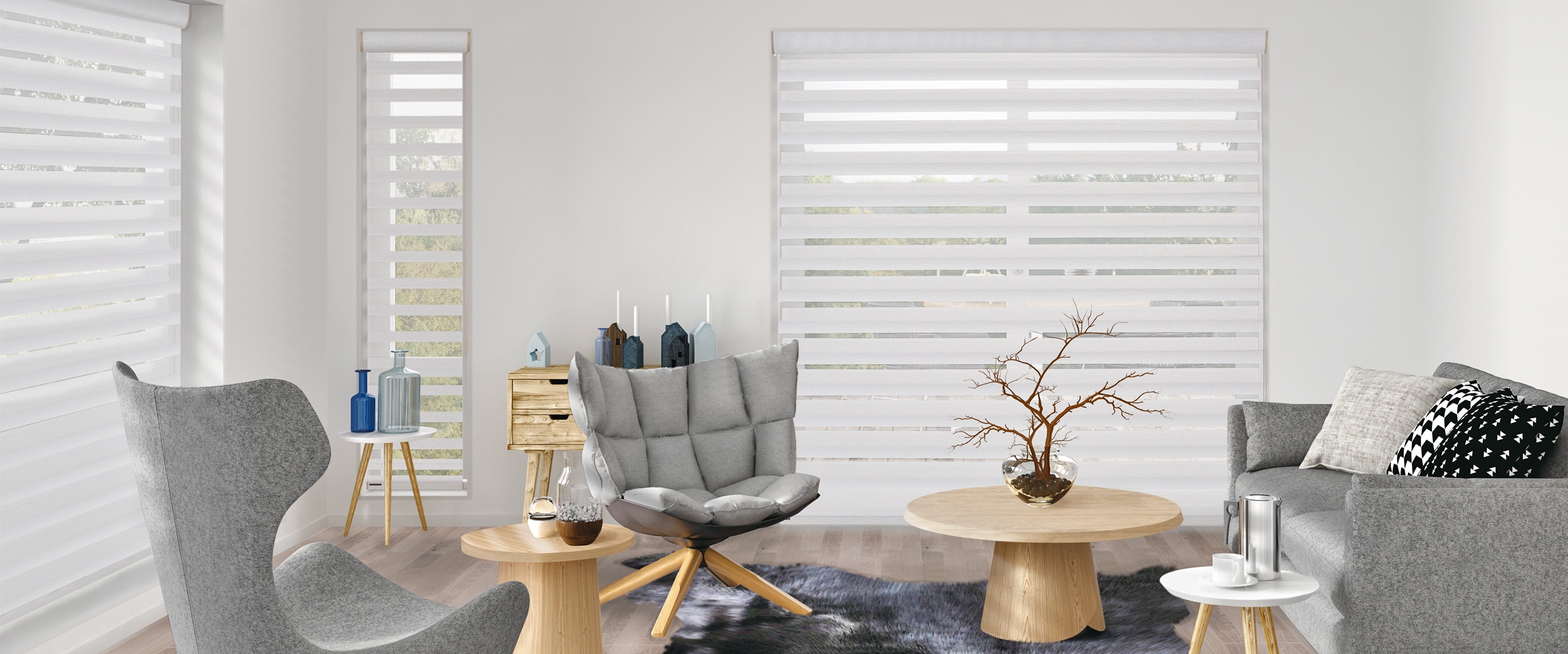 Floor Plans
Highlight what you love and hide what you don't.

If you have a closed floor plan, you do not necessarily need to consider your window treatments in relation to the adjacent room. In contrast, with an open floor plan, you may want to consider repeating elements throughout the space in terms of color, texture, and materials. 
And don't forget about the lighting! Open floor plans will lend more light across the living space, whereas a floor plan with separate rooms may require window treatments that allow more light to flood the space.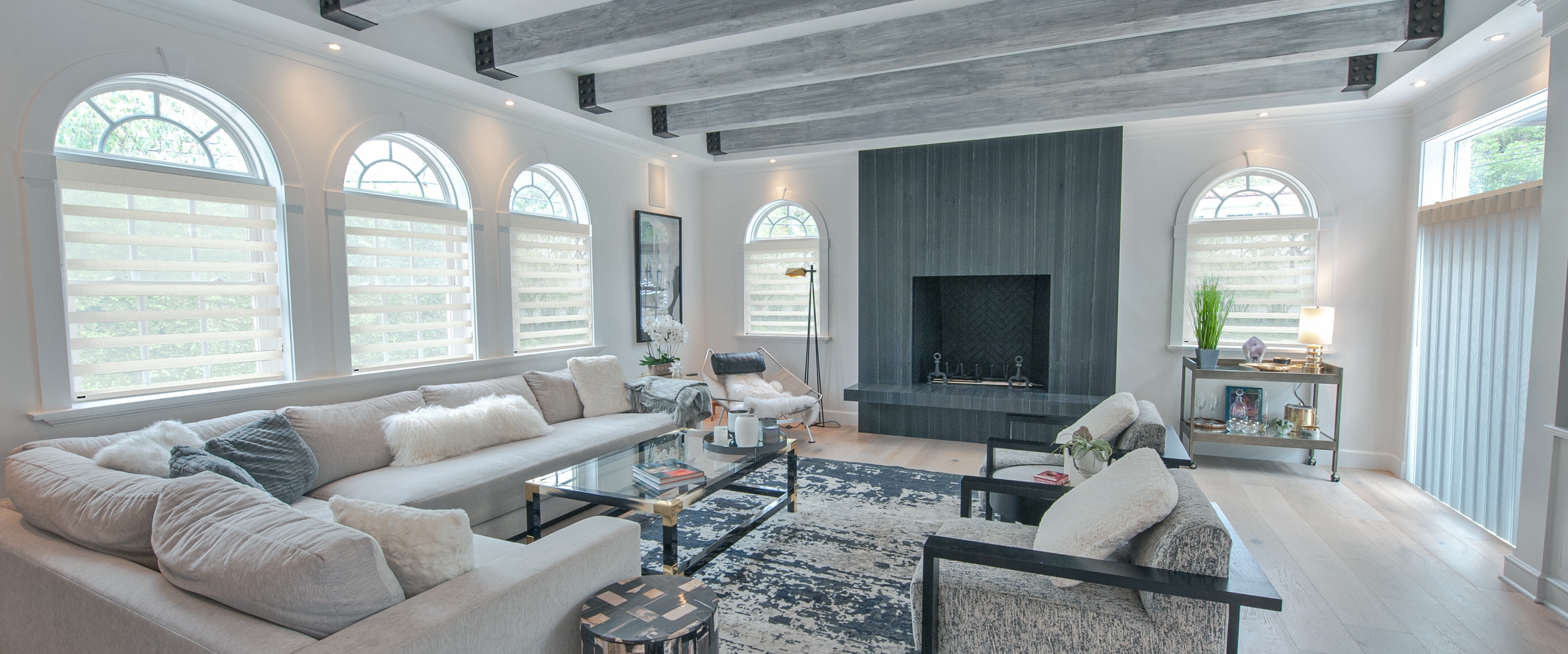 Doors & Windows
The Living Room; Where We Live Our Lives.
Whether your living room has bi-fold or more traditional sliding or French doors, bay, picture, or casement windows, blinds, shutters, shades, curtains, panels, and window films are attractive treatments that could help you incorporate your sense of style into your living space.
Treatments like Roman shades, curtains, and panels can inject some color, or if you're feeling bold, even patterns, into your space. Patterned treatments are great options for making a window a focal point or distracting from a less desirable view. Flat panels can highlight a room motif without distraction for a contemporary look since there are no fabric folds. Whether you're aiming to add balance with softer elements or a sense of luxurious comfort, we have window treatments to fit your budget.
Doors
Whether the opening to your outside space is large, small, modern or traditional, there's a perfect shade.
Sliding, French or bi-fold doors can increase your connection with nature and your outdoor living space, but the UV rays can cause furniture and flooring to change color and even warp over time. Consider window treatments that have built-in UV protection to protect your investments.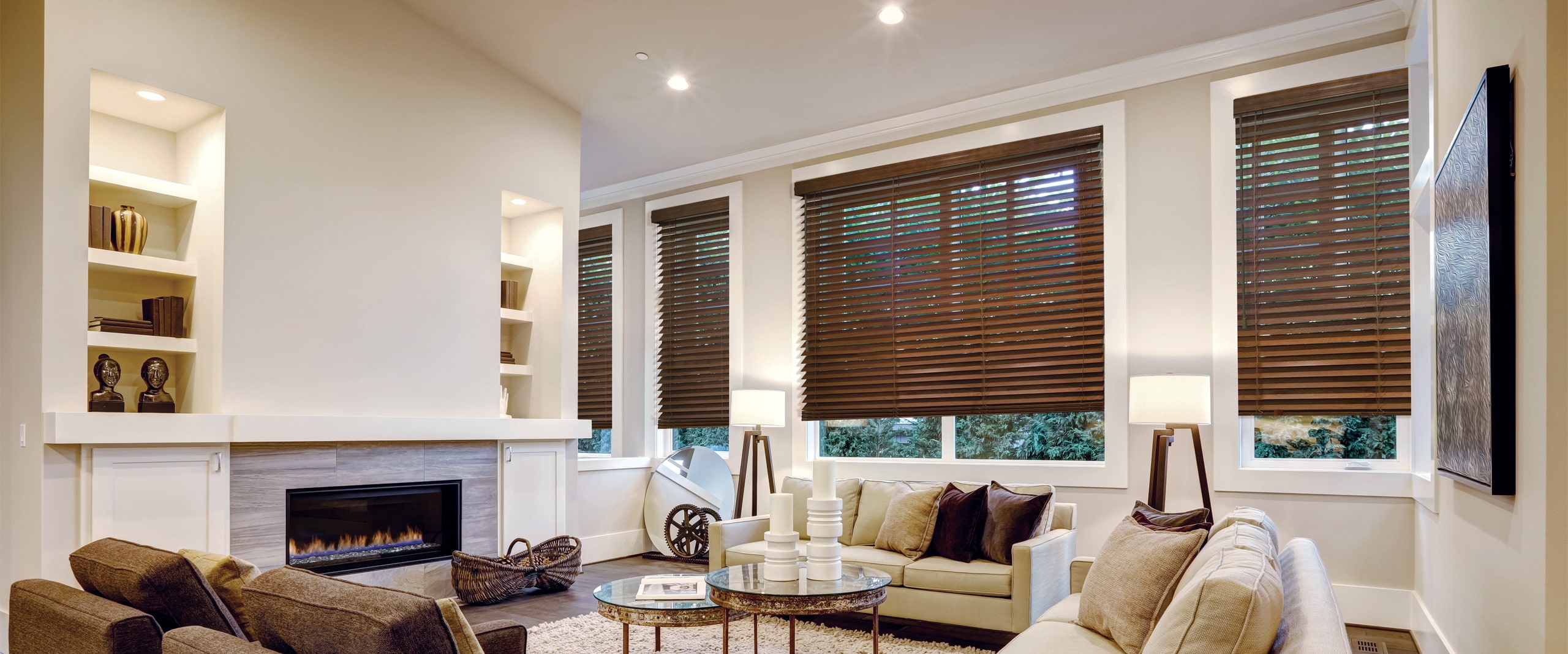 Windows
Street-facing windows got you feeling like you're on display?
Even more so after the street lights come on? To escape that fish bowl sensation consider window treatment options that provide privacy without feeling like you're living in a cave.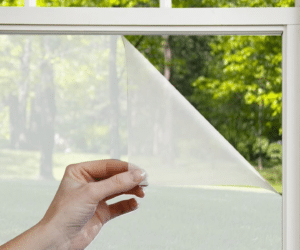 WINDOW FILM 
A simple and effective solution when you want to keep natural light flowing into your living space but keep the eyes of curious neighbors out. If you're looking to dress up the space, complement window film with curtains for a more luxurious feel. From frosted to vibrant patterns, window films can blend seamlessly into the background or create a real design statement.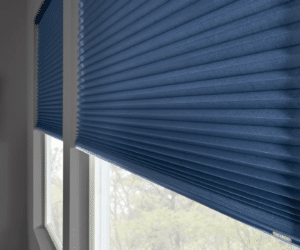 CELLULAR SHADES
Have an exceptionally tall window? Top-down, bottom-up shades may be the perfect solution. Raised from the bottom and lowered from the top, you can let light in while keeping the eyes of neighbors out. Cellular shades are stylish and streamlined with advanced honeycomb technology for extra energy efficiency.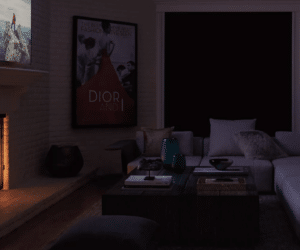 BLACKOUT
TREATMENTS
Don't compromise the ambiance of your living space by inviting the glare from street lights; instead, consider blackout curtains or shades.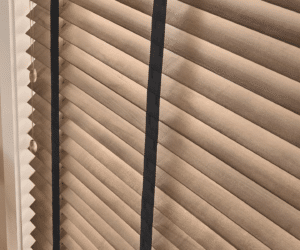 WOOD
BLINDS
Living room window treatments don't need to be complicated, especially if you have a feature like a bay or a picture window that you want to highlight. Our rich spectrum of natural stains can help anchor the room while creating a sense of sustainability (and increased insulation), or go with a bolder look by opting for a painted finish with a woven decorative tape. Frame these beautifully inherent windows with hardwood or faux blinds.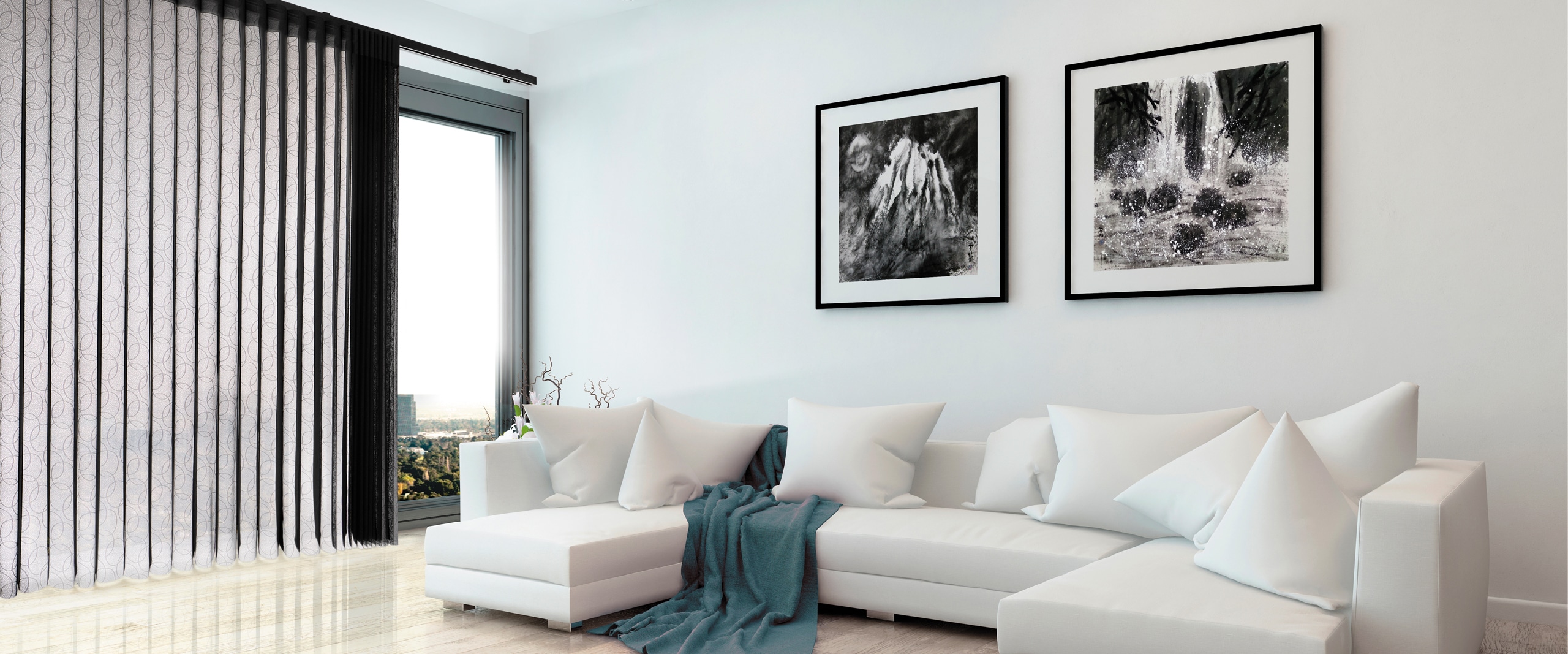 Comfort & Style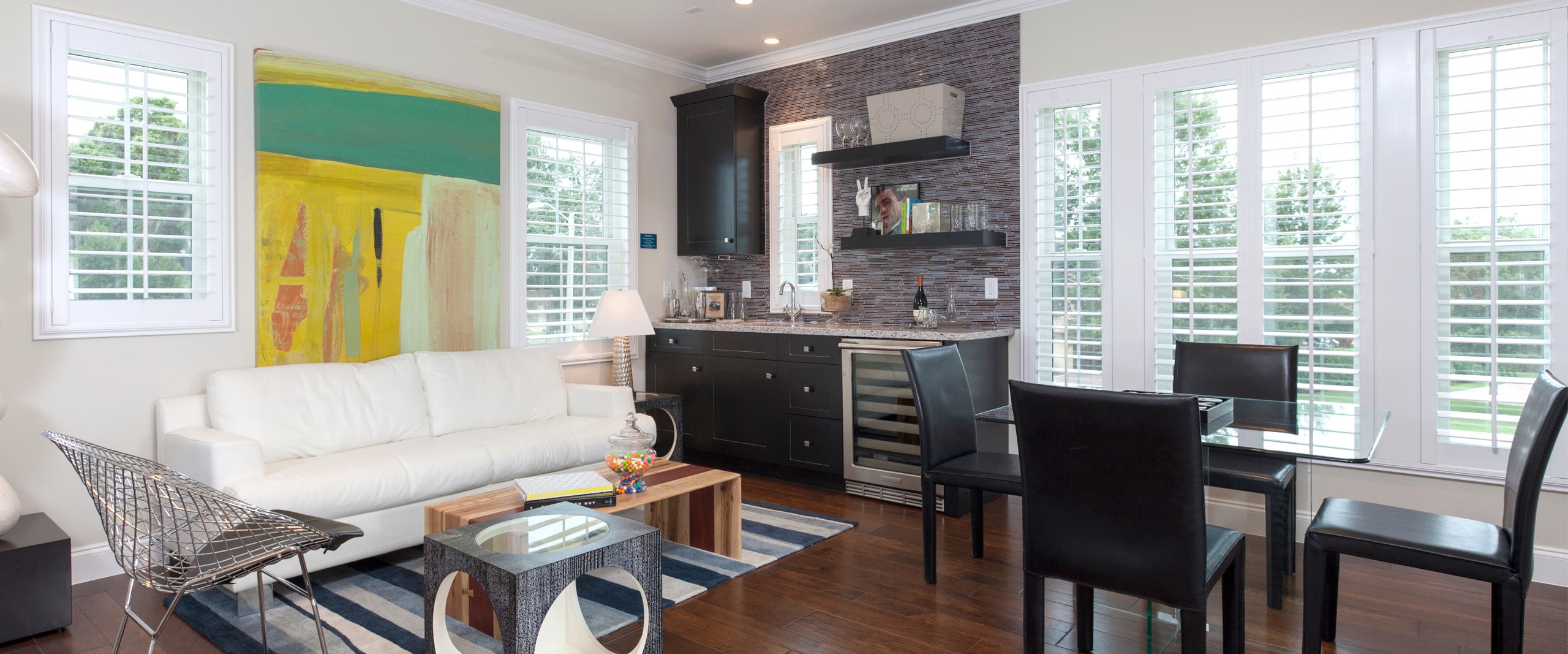 Light Control
Whether enabling the view to the outside with minimal privacy or blocking out natural light for complete privacy, there's a perfect shade.
While aesthetics are important, they are not the only factor when choosing window treatments. Proper light control can help to reduce screen glare and provide UV protection for your flooring, upholstery, artwork, and electronics.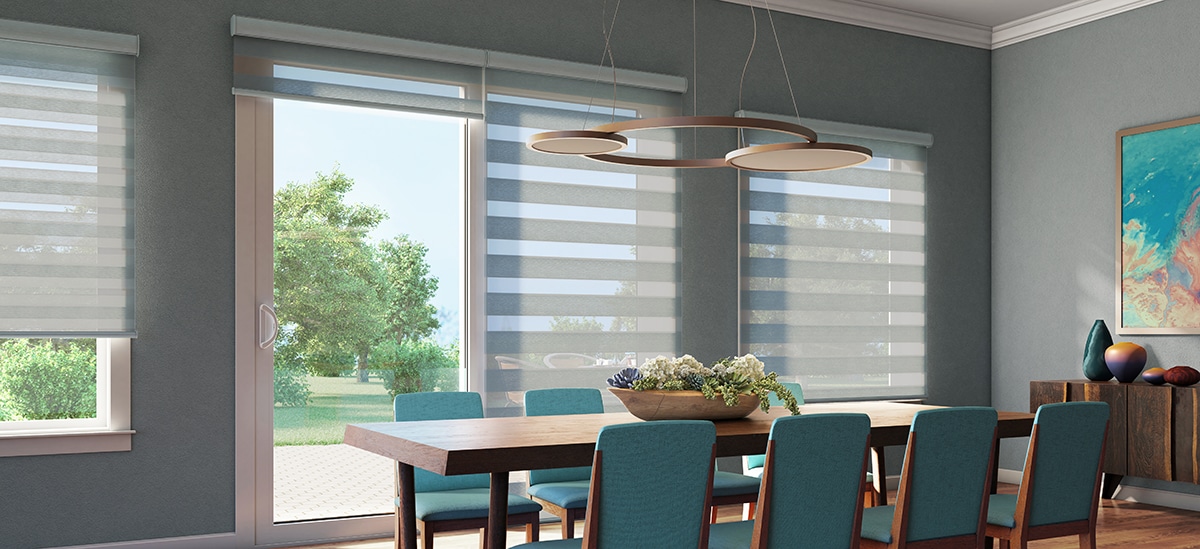 How do you want to express yourself?
GO MODERN
Looking to create a contemporary and modern space, Sheer Shades may be the solution you are looking for.
MAXIMUM LUXURY
If opulence and drama are what you're looking for, let your curtains pool on the floor for an incredible luxe look. Use floor-length curtains to frame a large door or window, and when night hits, everyone's attention will be focused on the lavish drape of the fabric.
INFORMAL FEEL 
If relaxed and informal is your vibe, consider choosing treatment fabrics that complement each other but don't exactly match.
Customization
For A Living Room As Unique As You

Combine or layer treatments for a perfect and genuinely customized expression.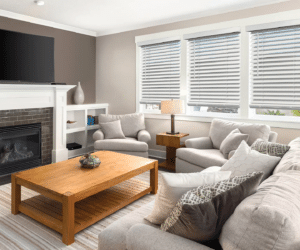 LAYERING
Consider layering Cellular Shades with a curtain to more effectively adjust the room for light, sound, temperature, and privacy. A shutter and curtain combination is the perfect window treatment for a bay or picture window, effortlessly drawing one's attention to the window's shapely lines or view beyond.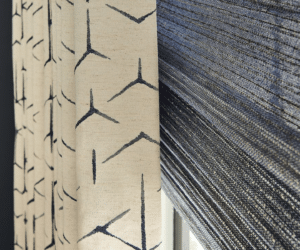 PAIR WITH A PATTERN
Roller Shades / Roman Blinds are a great way to incorporate patterned treatments for a more exciting look.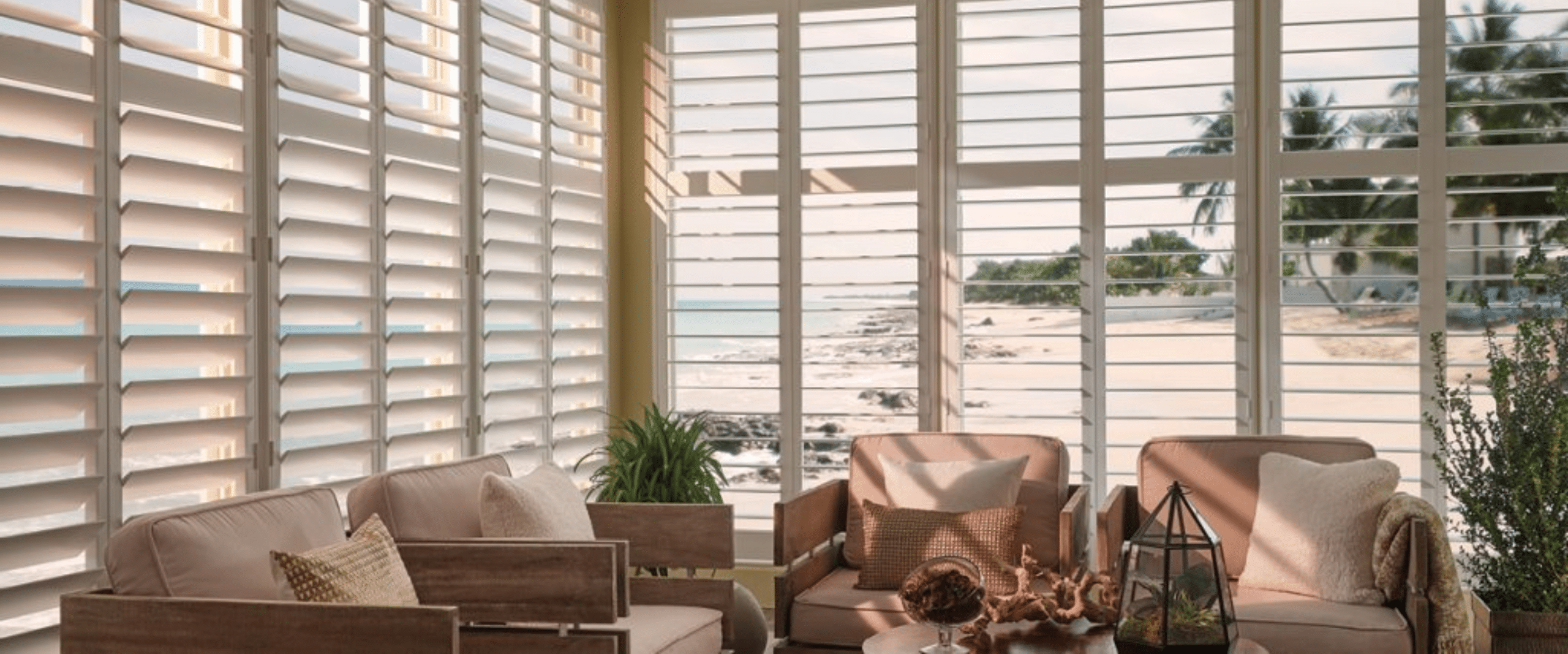 Privacy
Create An Inviting Yet Private Ambiance With Light Control With The Help Of Technology
Automation
Protect Your Investment & Your Pocketbook
UV Protection for the most valuable elements within your home, whether it be your flooring, furnishings, artwork, or electronics. Energy saving is another big factor when you can schedule open and close at the hottest and coolest times of the day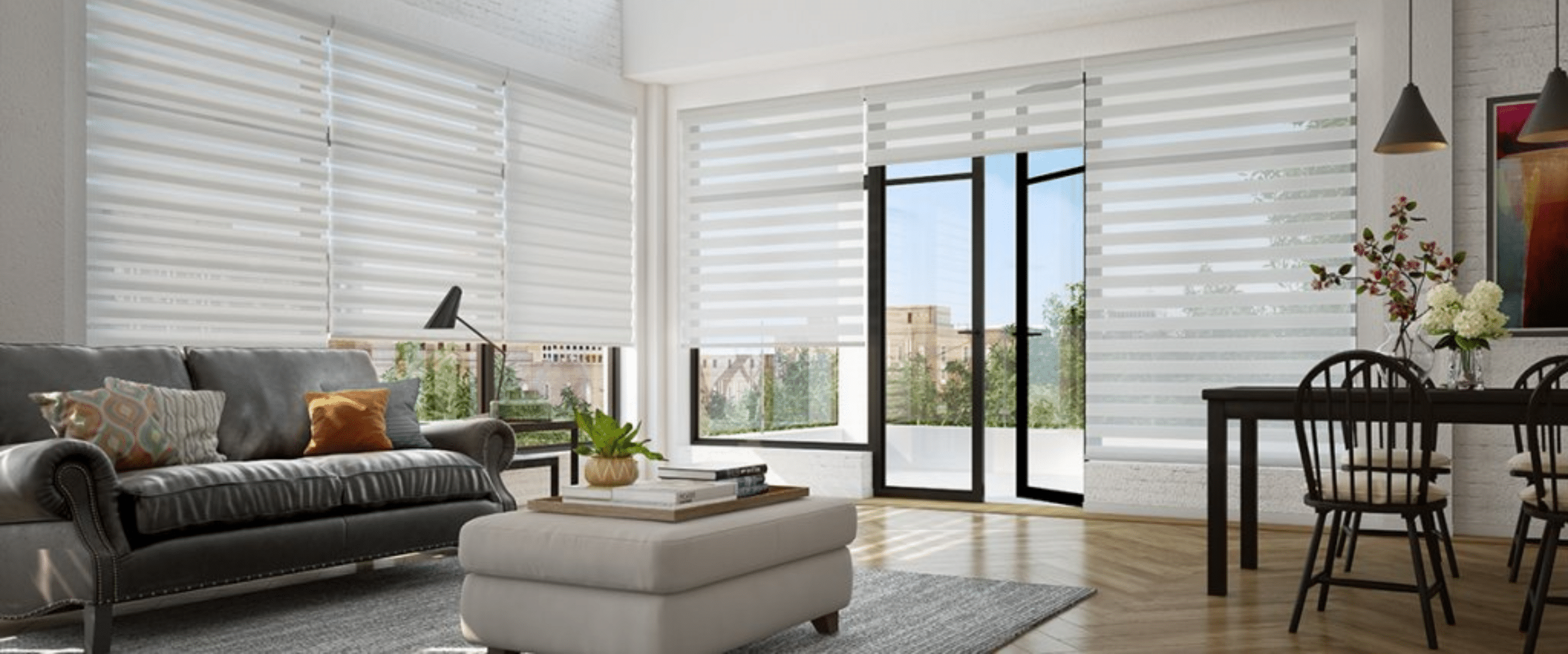 Motorization
No More Getting Off The Couch Mid-Netflix Binge
Remote control window treatments add convenience without sacrificing child safety—the perfect answer for your hard-to-reach windows.

The Best Shades For Living Room Windows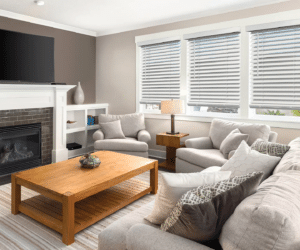 Faux Wood Blind
The award-winning SmartPrivacy® technology ensures extra privacy and light control: smooth operation, impact-resistant, legendary quality. Keep your space minimal and sleek by considering blinds instead of a curtain or a shade. This is a great way to cover up the windows when you need to in a way that disappears into the background.
Faux Shutters
Hybrid wood composite construction with waterproof option. Won't chip or crack over time. Shutters are the ultimate in a traditional and clean look. They have a rustic feel, and since they are vinyl, they won't warp or crack like wood.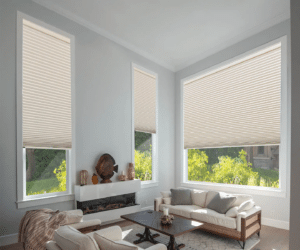 Cellular Shades
Advanced honeycomb technology for extra insulation and home energy efficiency. Stylish and streamlined - made for every window. Covering the window for privacy is probably top of your mind, especially if you live close to your neighbors. But if you have a tall window, consider only top-down, bottom-up shades that can be raised from the bottom, lowered from the top, or adjusted from both directions at once so light can still peer in, but your nosy neighbor can't.
Roller Shades
Capture the spirit of modern living and celebrate a vast world of color, textures, and styles. Embrace simplicity! If you already have a pretty busy living room, consider a window treatment that sits in the background, simply doing its job. This simple white blind is an excellent choice for coverage that won't clash with the rest of your living space.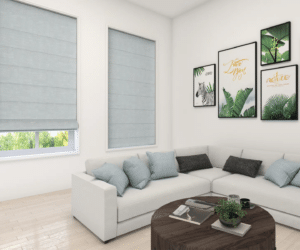 Roman Shades
Roman Shades curtains have a delicate wave that adds a hint of visual texture to the space but still feels incredibly minimalist and unassuming.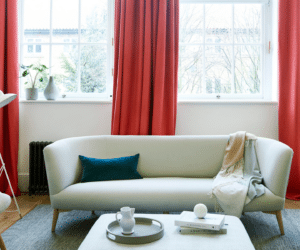 Curtains
A floor-grazing curtain is a great way to add opulence and drama to your living space that feels instantly luxurious.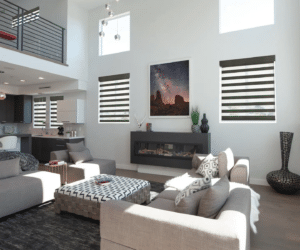 Sheer Shades
When the fabric vanes are tilted open, sheer fabric lets in light but maintains a level of privacy. Add a motorized lift to the shades so you can raise them with the touch of a finger. And when you want a little more light control or nighttime privacy, tilt the vanes completely closed.
Window Film
Window film is an easy investment that can provide long term results by reducing glare, increasing UV protection for your family or your furniture, even help lower monthly energy costs.
Begin to Create Your Perfect Living Room