The Pantone Color of the Year selection process requires thoughtful consideration and trend analysis. Each year, color experts at the Pantone Color Institute comb the world looking for new color influences in art, entertainment, fashion, design, travel, and lifestyle. To that, we wanted to share Pantone's color of the year that is sure to inspire window treatment trends in 2020!
2020 Pantone Color of the Year: Classic Blue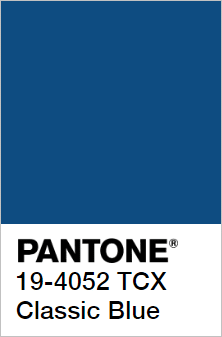 A timeless and enduring blue hue, Classic Blue is elegant in its simplicity. Suggestive of the sky at dusk, the reassuring qualities of the color highlight our desire for a dependable and stable foundation on which to build as we cross the threshold into a new era. Instill calm, confidence, and connection into your everyday life by surrounding yourself with this enduring shade.
The Best Ways to Bring Classic Blue Into Your Home This Year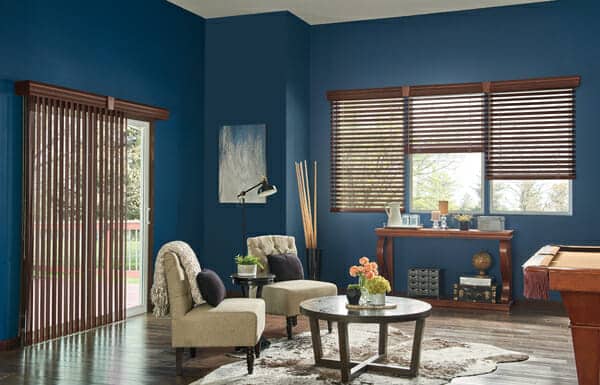 Adding a Classic Blue accent wall to one of your rooms is a quick way to bring color into your home. Or, paint an entire room in this calm tone to bring serenity and create a refuge. Blue walls are ideally suited for a study, office, or multi-purpose room since this color aids concentration and helps to re-center our thoughts.
Whether you need to cover all windows in a new home, or it's simply time to refresh treatments in select rooms, adding Classic Blue blinds, shades, or curtains in the bedroom brings a sense of peace and tranquility to your space. A reflective tone, Classic Blue fosters resilience, and immediately offers a refuge.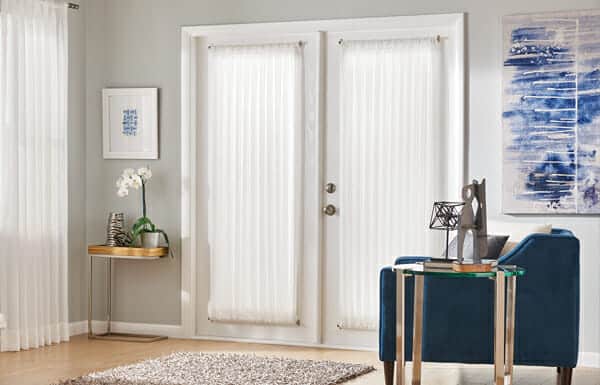 Simple and easy, adding Classic Blue furnishings to your living room, family room, or any shared spaces is an efficient way to bring the color into your home. This non-aggressive and easily relatable color lends itself to relaxed interaction. It's associated with the return of another day and is comfortably embraced by all.
Can't Get Enough Classic Blue?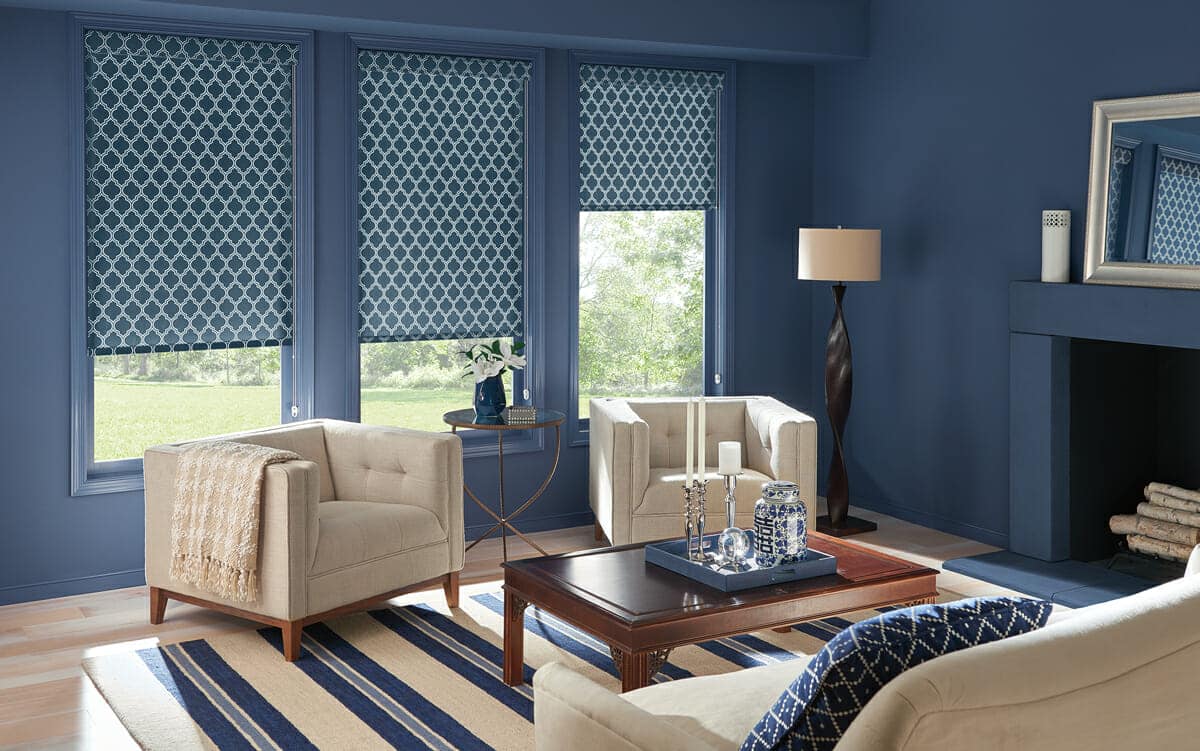 Boldly embrace the color of the year with a monochromatic scheme that brings a range of blues to the entire room. Pair a pure cream or warm off-white with Classic Blue walls, roller shades, and decor accents. Light and bright floors, ceilings, and upholstery balance the room to create a calm space that doesn't feel heavy or dark.
How to Style Classic Blue Window Treatments: Floor to Ceiling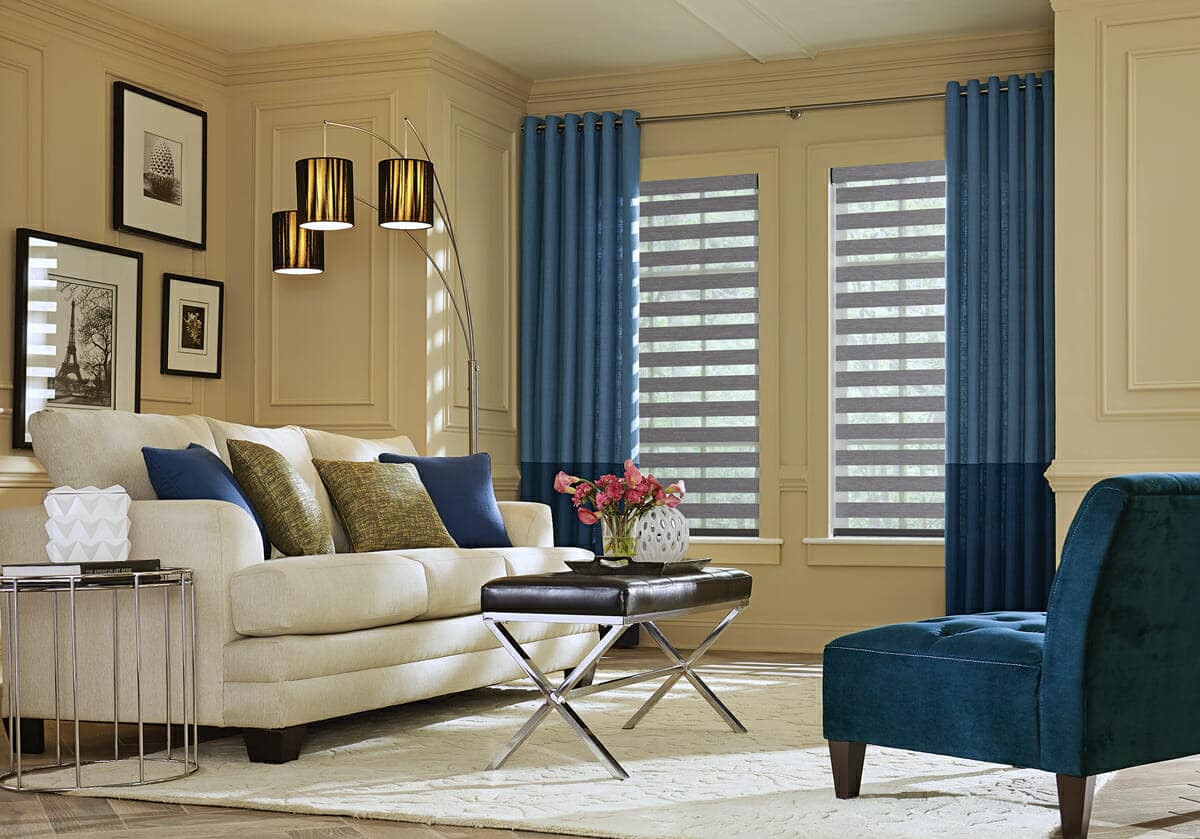 Ever-popular floor-to-ceiling curtains are an easy way to add Classic Blue to your home's interior without changing your existing blinds or shades. The color of the year pairs well with warm neutrals, like golden cream, as well as cool tones like dark grey or light silver. Want to see more trending window treatment styles for 2020? Explore Window Covering Trends for 2020
Explore This Style
Playful Patterns in Every Hue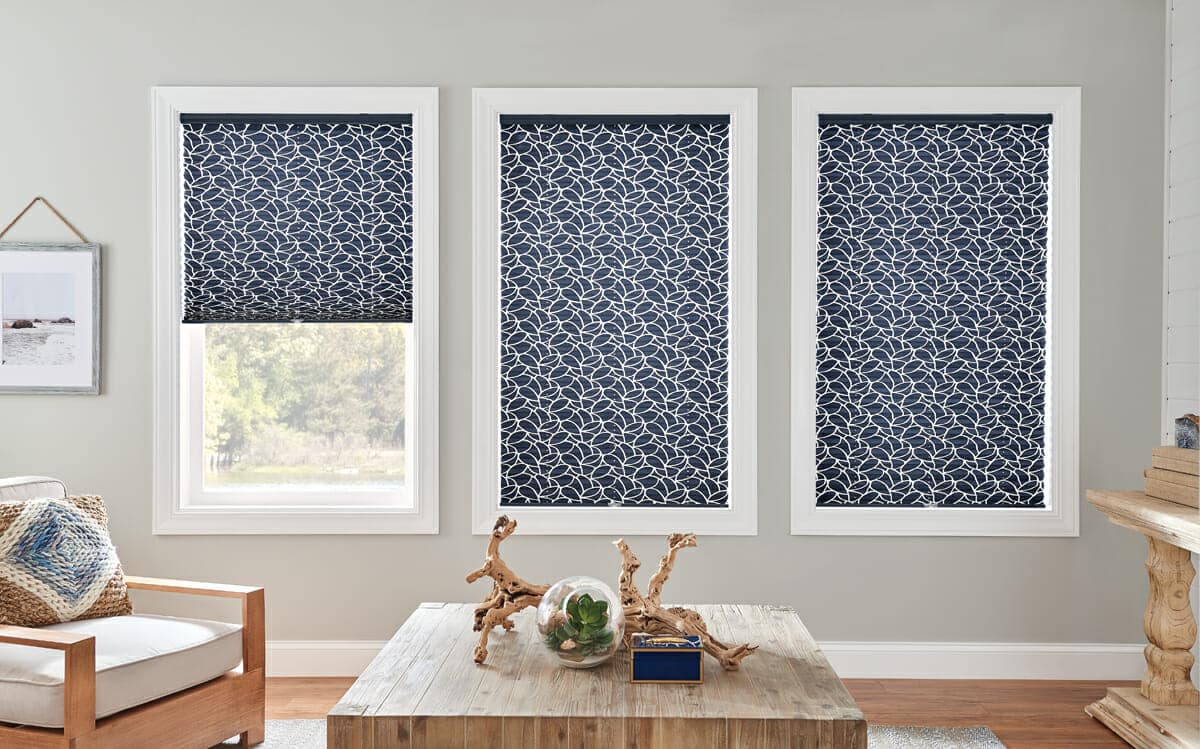 Popular pleated shades are available in dozens of colors and patterns, including many hues of blue. Pleated shades are also available with child- and pet-safe cordless lift options, making them an excellent choice for any room in your home.
Explore This Style
The Royal Treatment with Roman Shades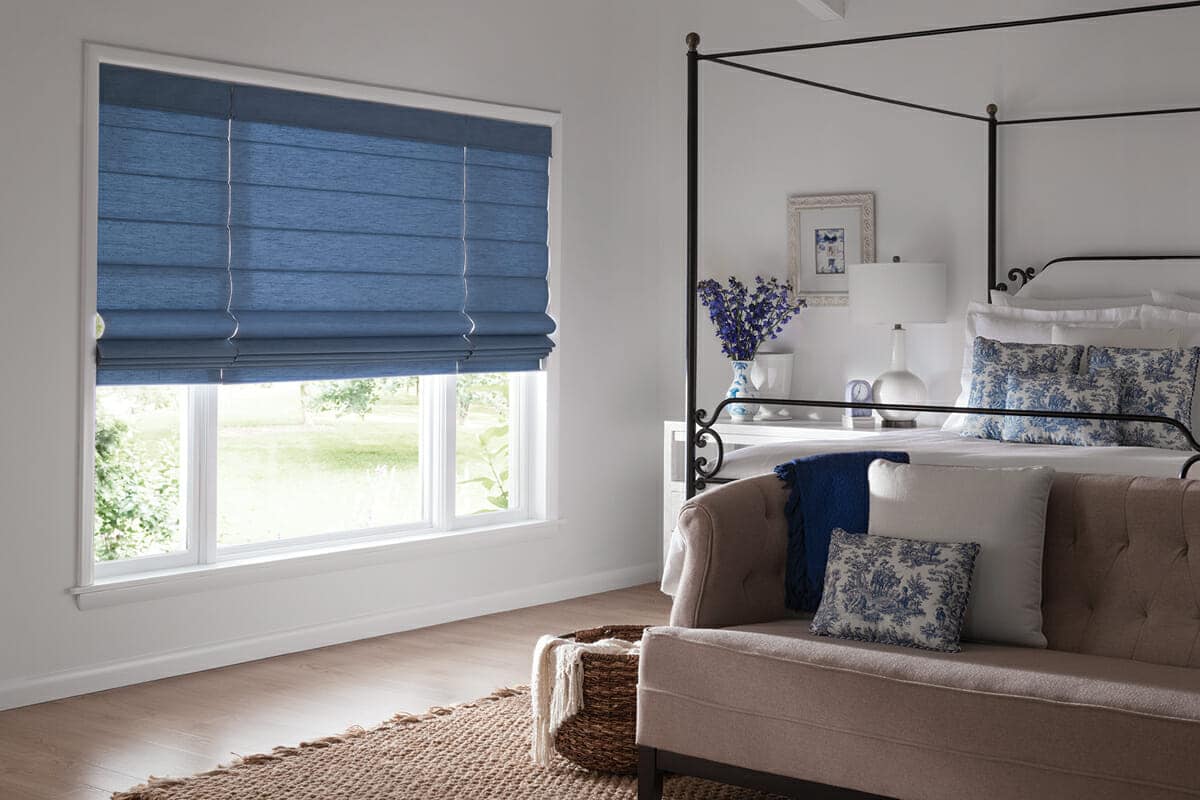 Roman Shades have long been the choice of designers, thanks to the seamless design and sophisticated look they bring to every room. Add a touch of soft elegance to windows in bedrooms and living spaces with Classic Blue, or compliment blue walls with light and bright neutral tones.
Explore This Style
Create Eye-Catching Contrast
White and natural wood tones both look striking with Classic Blue accents in the room. Whether you choose a subtle approach, like including a few blue throw pillows or go bold with floor-to-ceiling Classic Blue walls, you can create striking contrast with plantation shutters.
Explore This Style
"We are living in a time that requires trust and faith. It is this kind of constancy and confidence that is expressed by PANTONE 19-4052 Classic Blue, a solid and dependable blue hue we can always rely on. Imbued with a deep resonance, Classic Blue provides an anchoring foundation. A boundless blue evocative of the vast and infinite evening sky, Classic Blue encourages us to look beyond the obvious to expand our thinking; challenging us to think more deeply, increase our perspective and open the flow of communication."
—Leatrice Eiseman, Executive Director of the Pantone Color Institute