Fabric finishes are not only soft-to-the-touch but they create inviting spaces. Fabric is incredibly versatile and used in a variety of window coverings. A room can transform into a dramatic statement or a calming retreat with fabric window coverings!
Discover inspiration for styling fabric window treatments in your home.
Soft, Classy Elegance: Roman Shades
Tie any room together with the classy, soft elegance of roman shades. This window treatment can be mounted inside or outside of the window molding and works beautifully individually or paired with top treatments and drapes.
EXPLORE THIS STYLE
Endless Possibilities: Cellular Shades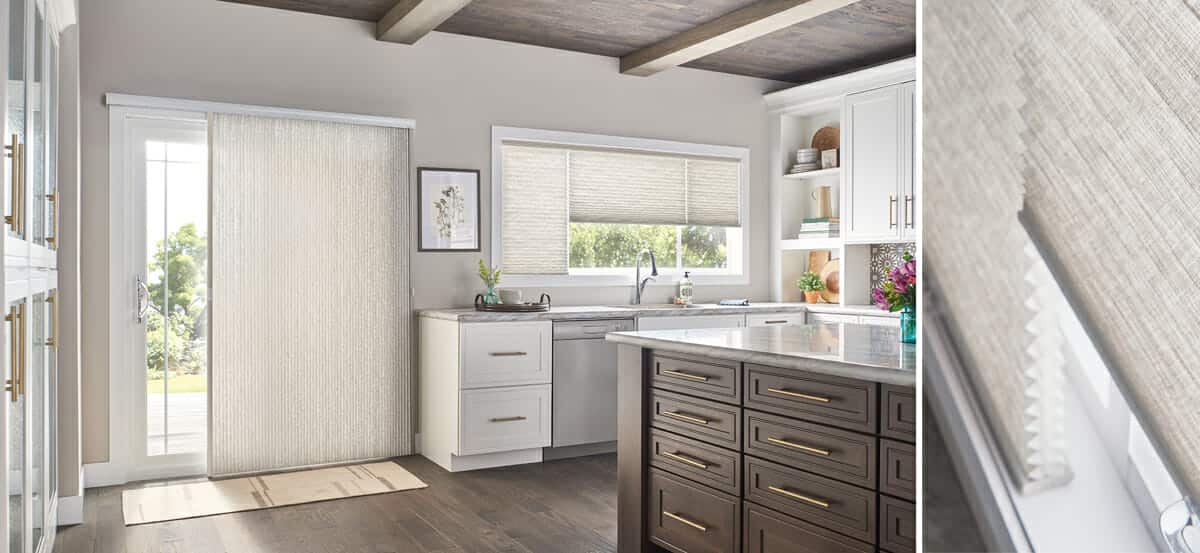 Cellular shades have endless possibilities; they can be installed horizontally or vertically; they come in a wide range of colors, and have energy-saving benefits!
From energy.gov: Insulated cellular shades are typically considered to have the highest R-values of all window coverings. The air pockets in the honeycomb cross-sections act as insulators, increasing the R-value and reducing the conduction of heat through the window.
These popular window treatments can seamlessly fit into any room design.
EXPLORE THIS STYLE
Space-Transforming Sheer Shades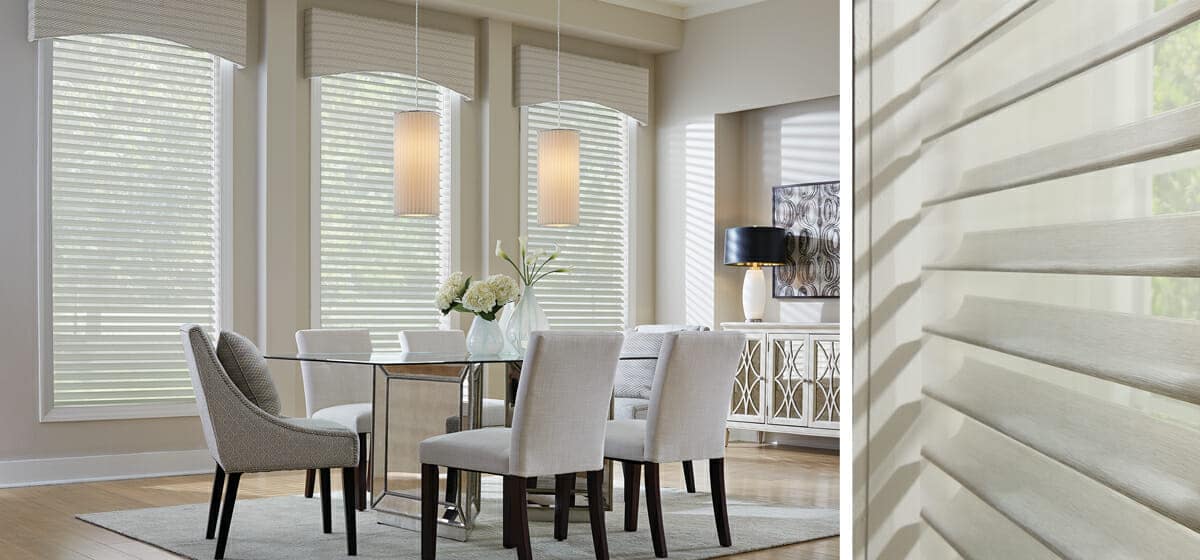 Transform your space with natural light and still have privacy! Sheer shades offer both possibilities for your space. With a variety of opacity levels, textures, and window treatment styles available, sheer shades are genuinely one of the most versatile fabric window treatments on the market today.
Sheer shades bring many of the features of a horizontal blind, giving you the flexibility for both views of the outside or total privacy. Airy, lightweight, semi-transparent fabric with open veins allows for maximum light diffusion that pairs perfectly with customized drapery fashions.
EXPLORE THIS STYLE
Clean Lines & Surface Designs: Roller Shades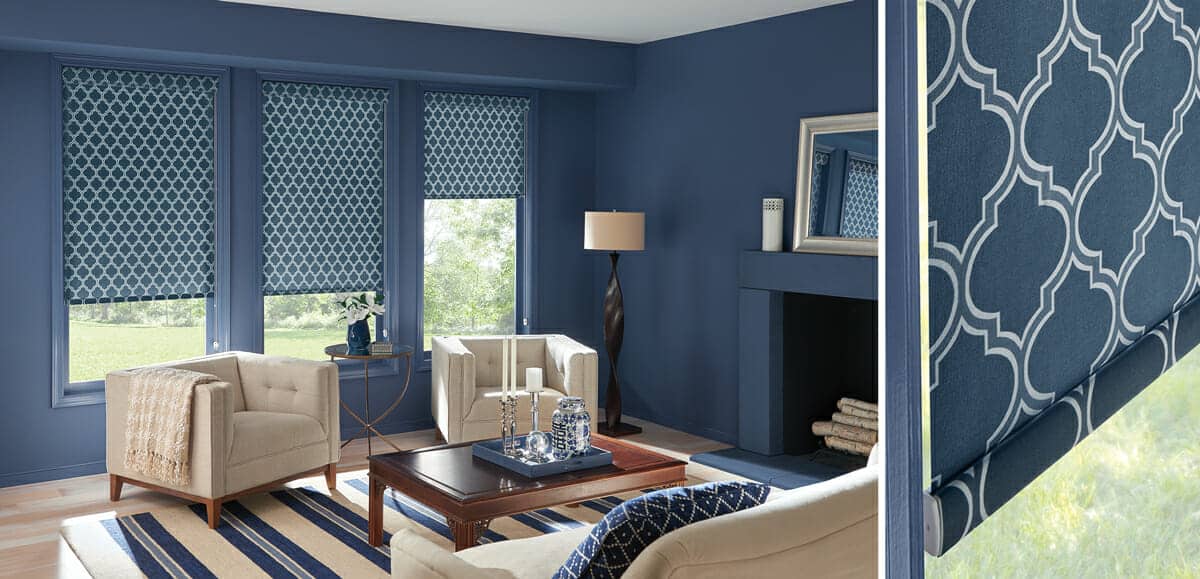 Roller shades have been transformed! The old boring and tacky roller shades of the past are now available in classy and versatile patterns. Roller shades offer simple clean lines, a variety of surface designs, and textures that can be built custom to accent any home's décor.
EXPLORE THIS STYLE
Dramatic Statements: Drapes & Curtains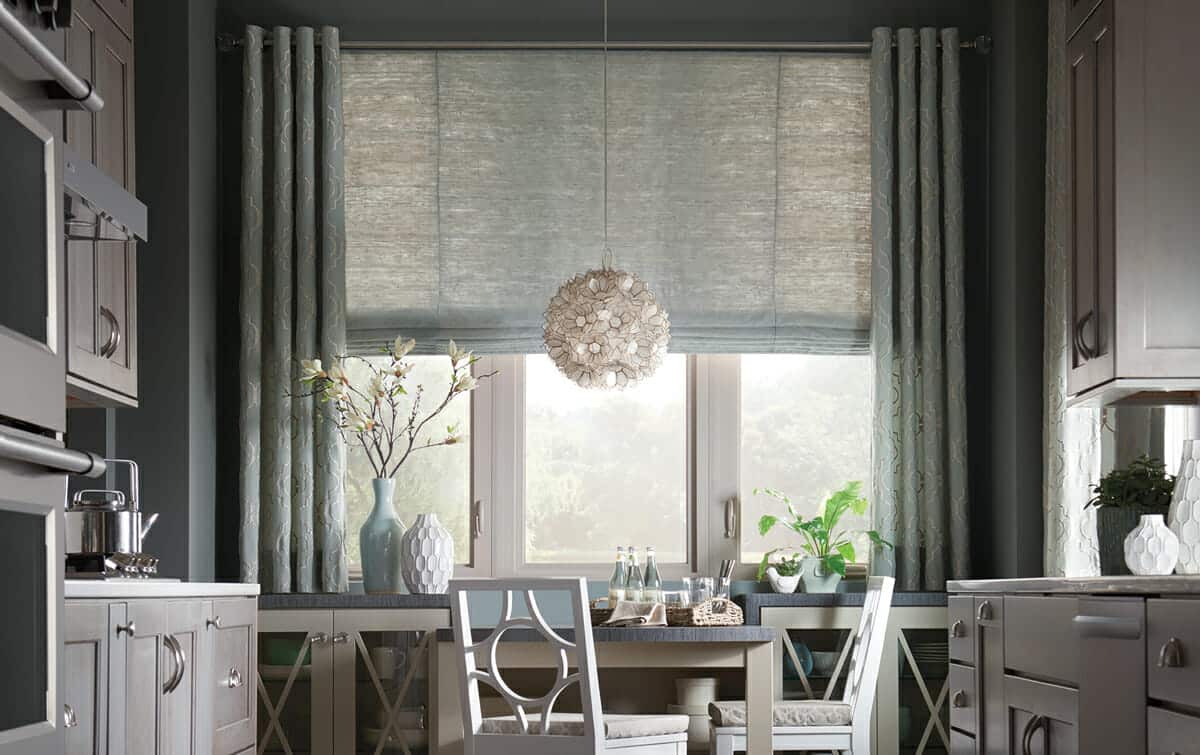 Alter any space with the drama of drapes and curtains. Whether used individually or layered on top of another window covering, curtains can make a window appear wider and taller, transforming your room!
One of the window treatment trends we've noticed for 2020 is using curtains to bring a bold color or pattern into the home. This trend can be seen in colorful draperies or neutral-color drapes combined with a bright, beautiful trim along the edges.
EXPLORE THIS STYLE