We all do so much online now. You can connect with loved ones across the country and around the world, research everything from restaurants, to real estate, to destination travel, and order any and everything you can think of (thanks, Amazon!). So, it makes sense that window treatment design is possible from your home computer, too.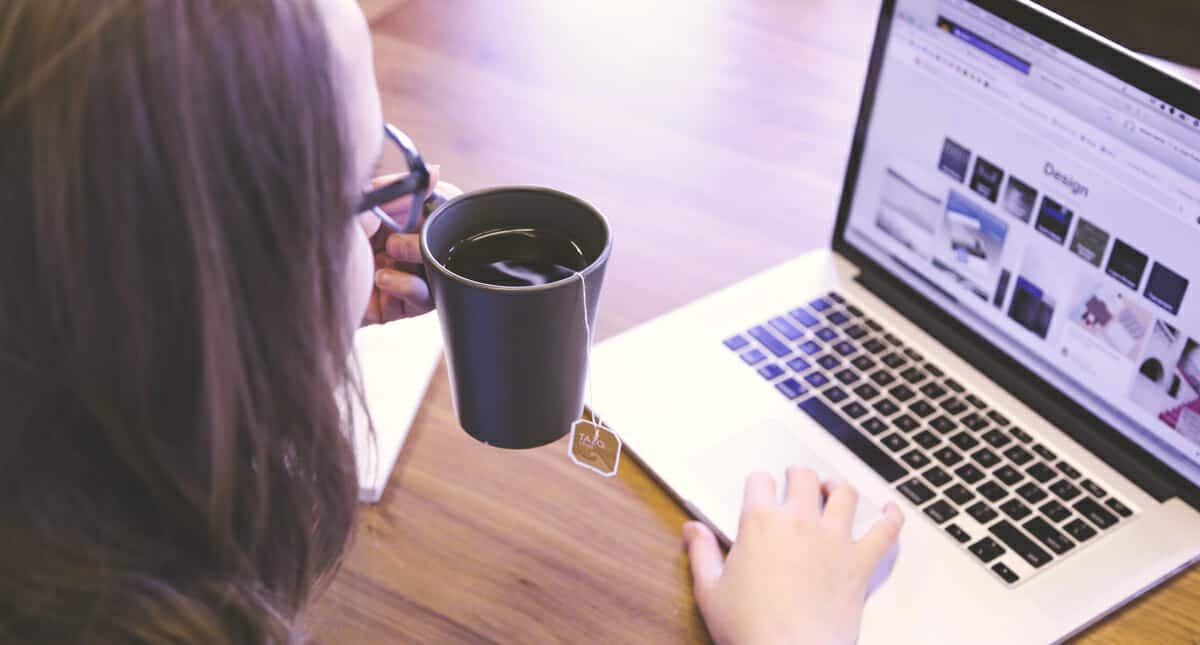 Here at 3 Blind Mice, we're launching a new program that lets you work remotely with our world-class design team through a virtual appointment. Let's take a look at the benefits of going virtual!
1. Your virtual design appointment is tailored entirely to your preferences before you even pick up the phone.
The virtual window design process is simple but thorough. You're getting the same level of service that you'd receive from an in-person consultation, but it's on your terms and can easily fit into your schedule.
Give us your notes & ideas
SCHEDULE AN APPOINTMENT
Select the time and date that works best for you and schedule it online. You can choose to have your appointment via Facetime, Zoom, or directly over the phone.
TAKE A QUICK SURVEY
After you schedule your appointment, we'll send a survey to you at the email address you provide. The questionnaire will cover the number of rooms and windows in your project and what types of window coverings you may be interested in. It typically takes just a few minutes to complete.
SHOW US YOUR WINDOWS
Upload a handful of photos showing us your windows. Including close-up shots of just the windows as well as photos of the entire room will help our design team get a feel for your space and décor.
SHARE IDEAS YOU LIKE
Upload inspirational photos of looks you've seen that you like so we know what styles and ideas are interesting to you. You can include images you find online as well as explore image galleries of the brands we carry to find inspiration.
WINDOW MEASUREMENTS
Take quick measurements of your windows (just for price quoting purposes—we'll send someone out for final measurements before ordering).
GIVE US YOUR NOTES & IDEAS
Include any notes about your project: any ideas you have, special requirements, or even things you don't want.
2. We'll create a design just for you.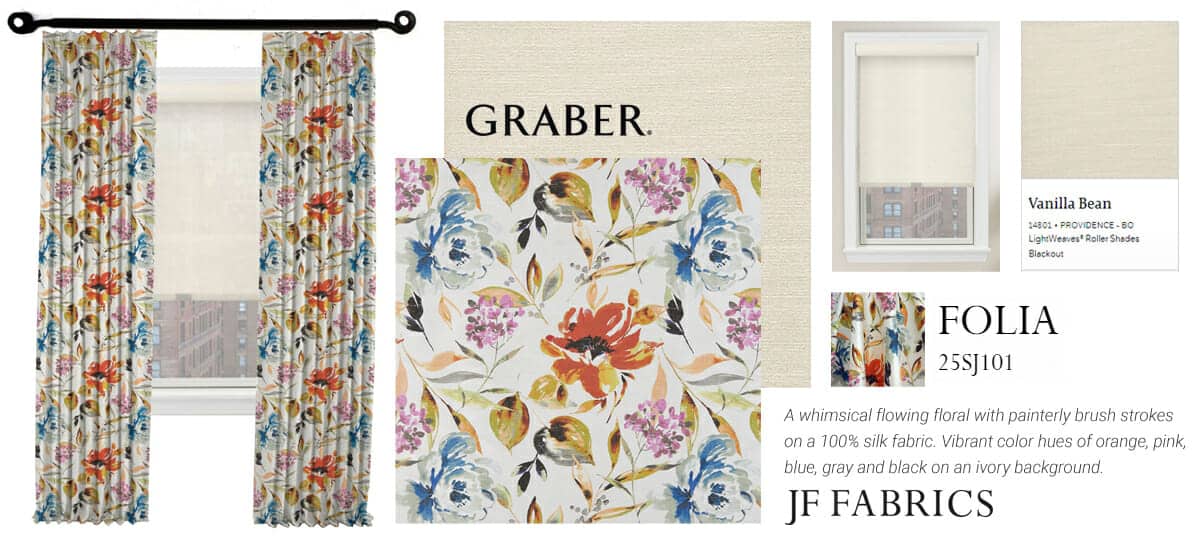 During the call with your design specialist, we'll discuss everything you provided in Step 1 and get a good idea of the best solutions for your home. Your designer will follow up with a virtual rendering of the design(s) discussed on the call for your review and feedback. Your design can be as straight forward as you need it to be, or as open to interpretation as you'd like–we will provide you with different design options, totally custom to your needs.
3. You'll still get to see and feel samples before your order is placed!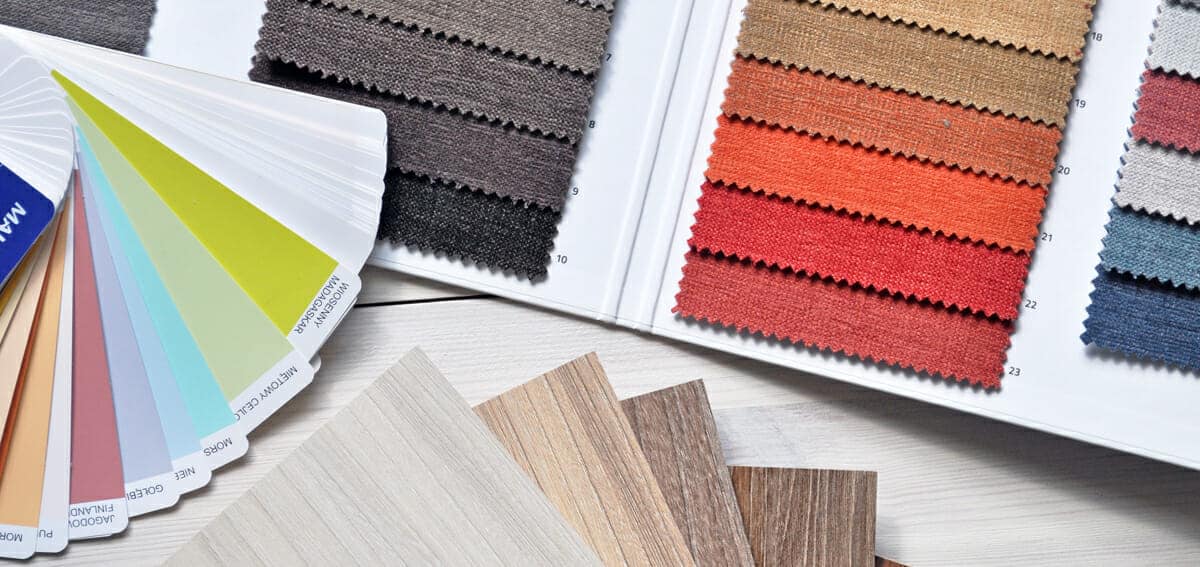 Once you've gone over options with your designer and come to a decision, or have a few choices you want to see samples in, we'll send them your way! This includes swatches of shades, blinds and drapery fabrics. Plus, drapery fabrics will be custom printed for you. Working with your designer, you'll select a design, then choose the color…there are thousands of combinations and we'll help you narrow down exactly the right choice for your home.
4. You can count on the 3 Blind Mice award-winning service, every step of the way.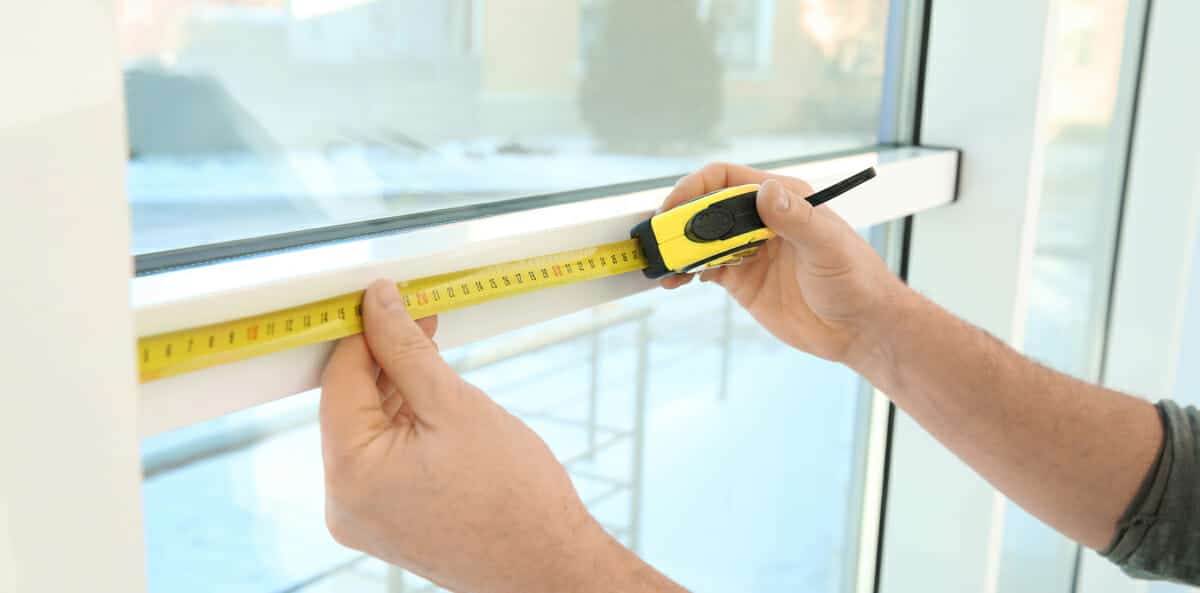 Virtual clients have the whole 3 Blind Mice team working for them behind the scenes! Our design stylists are available if you need anything during the process. Once you've finalized your design options, we will send a member of our team to take final measurements of your windows so your window coverings can be ordered. One of our experienced installers will come and install your window coverings and integrate any smart technology you may have chosen.
Our virtual design offering simplifies the entire process for you. It's easy to do from your phone or computer and results in a unique look for your home that's totally custom to you.