How to Prepare Your Office to Re-Open Safely
While we're all eager for business and life to "return to normal" this spring, this also represents a significant amount of planning and preparation for businesses.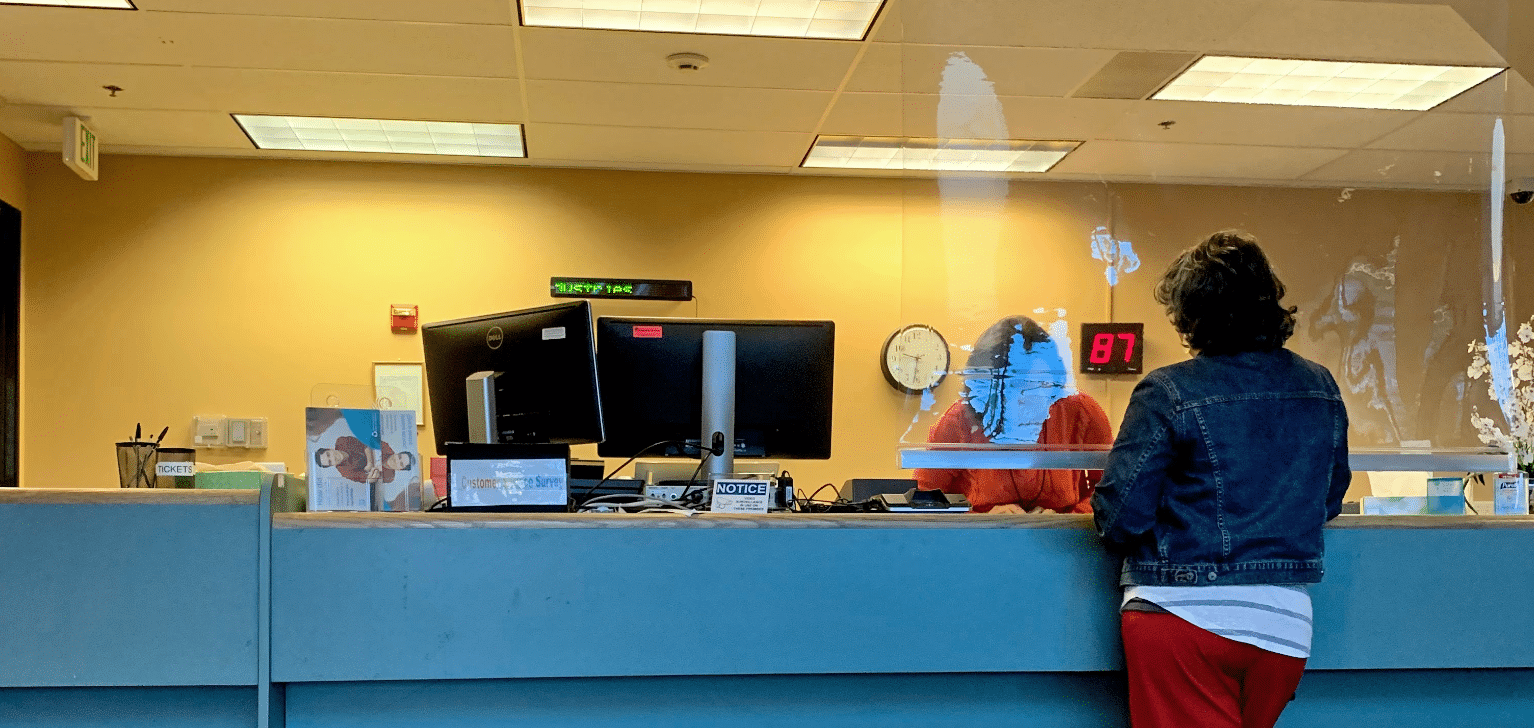 Places of Businesses Reopening
More than half of the states in the US are reopened, and states remaining closed continue to plan and prepare for their eventual reopening. For some, this results in concerns about a possible surge in new infections of COVID-19.
Businesses are almost universally reopening under restrictions, such as allowing fewer customers, requiring workers and customers to wear masks, and enforcing social distancing. Even as governors lift orders, stricter local orders may remain in place by city or county. [from New York Times]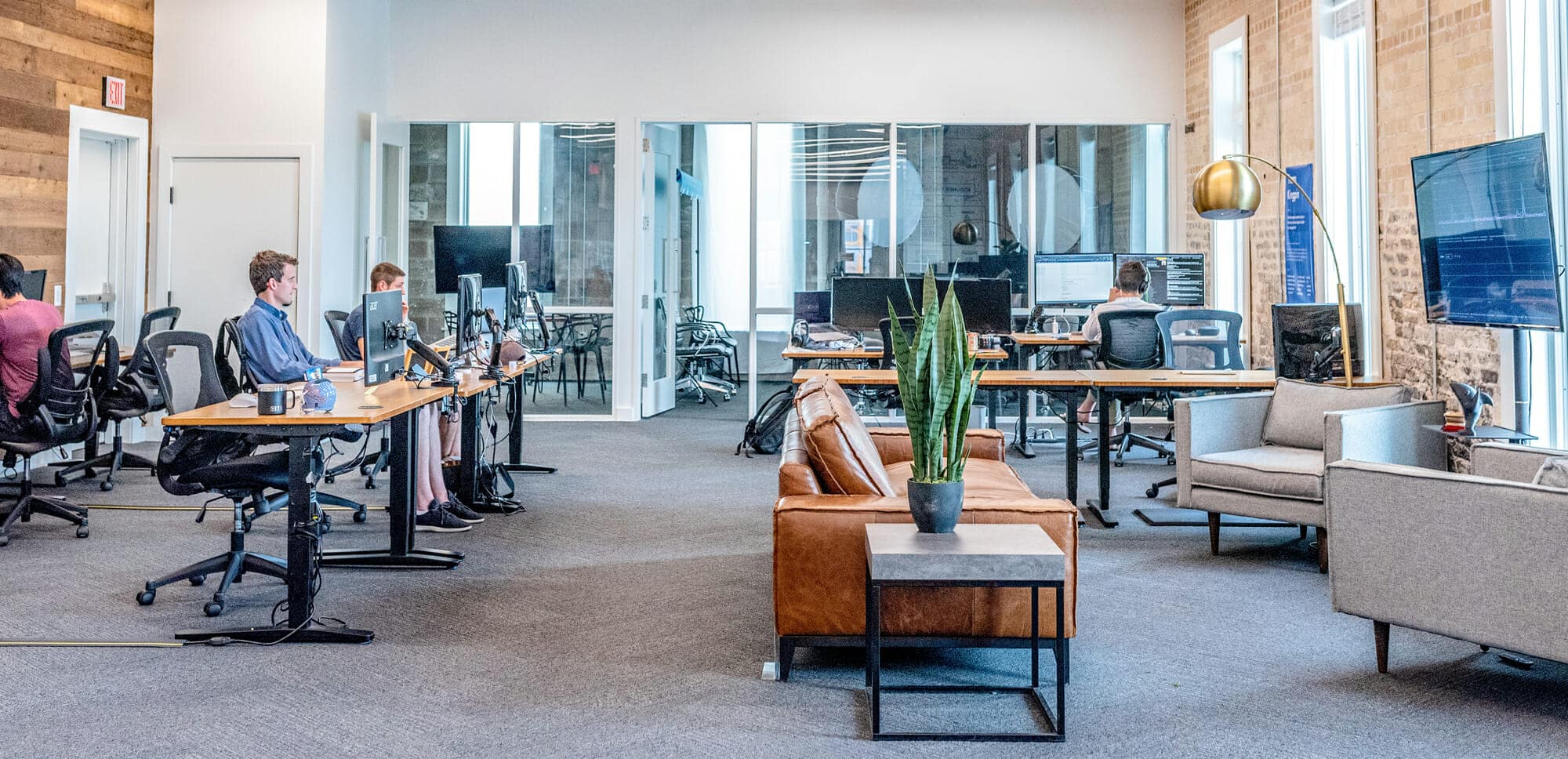 How will office spaces change after COVID-19?
Business will probably look pretty different: restaurant tables spaced out 6 feet apart, widespread masks and touchless payment systems. For the tens of millions of Americans who work at desk jobs, office space could be transformed.
Space may be added between desks, workstations facing each other might be turned apart, plexiglass dividers or cough shields may be installed, and offices will require more frequent and deeper cleanings.
Buildings will also need improved air flow, said Joseph G. Allen, a professor of environmental health at Harvard University and author of the book "Healthy Buildings." "You bring in more outdoor air and you dilute anything that's indoor air," he said. "And, of course, if you a partner that with enhanced filtration, you can actually capture virus particles and other particles." [from Marketplace]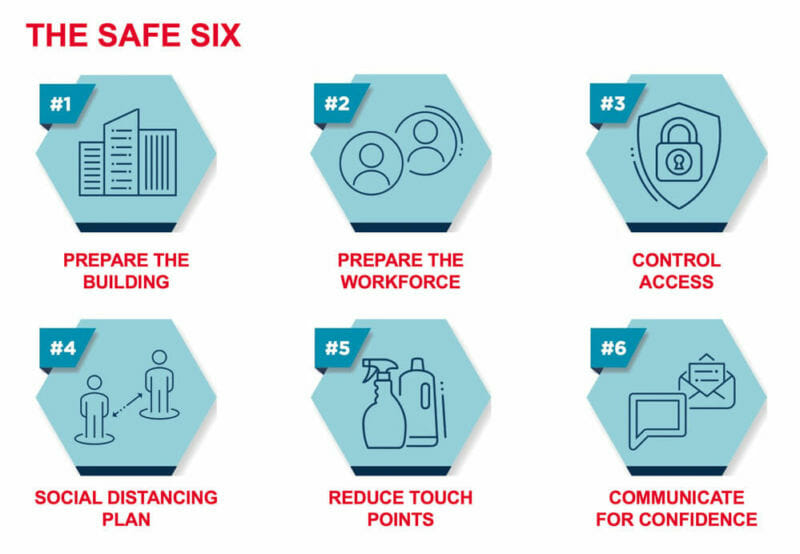 Recovery Readiness: A How-to Guide for Reopening Your Workplace
The "COVID-19 Office Safety Guide" outlines some of the best thinking and practices being recommend from industry experts including CDC and OSHA. OSHA is encouraging companies to create coronavirus workplace safety guidelines to prevent the continued spread of COVID-19 and reduce its impact on employees.  [from Openpath.com]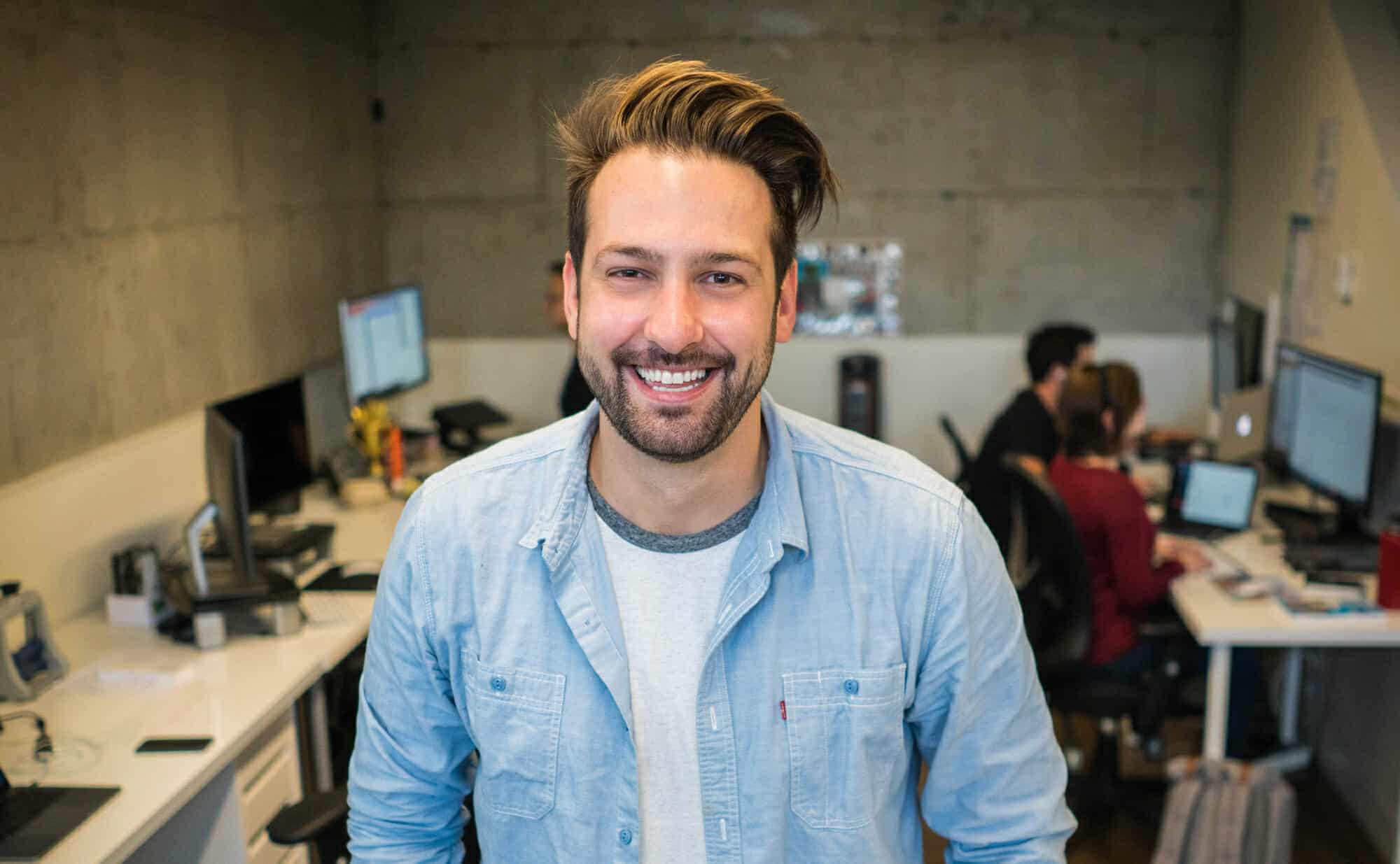 How Can 3 Blind Mice Make Your Business Reopening Easier?
Business owners have a lot of factors to consider as they prepare to reopen, and of course keeping staff and customers safe is at the top of the list!
We've been hard at work on a partnership with Workspace Shield™ and are excited to share this useful product with you. The Workspace Shield™ is designed to create a safer, more protected workspace in order to minimize close-quarters contamination.
Working face-to-face remains a necessity for many businesses. The Workspace Shield™ introduces a smarter, safer way to do so. This easy-to-install and easy-to-clean vinyl shade helps create a more sanitary environment for your business without compromising necessary face-to-face interactions.
Advantages of the Workspace Shield™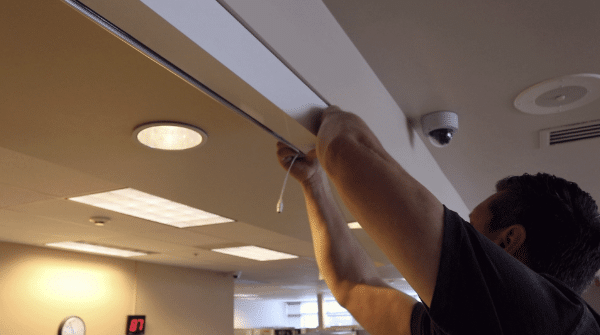 Features & Function
Manufactured in the USA and easy to install
Completely hands-free motorized operation using battery powered or hard wired options
Rechargeable battery with charger
Long battery life – 750 Up/Down cycles on a single charge
Sealed bottom bar for better protection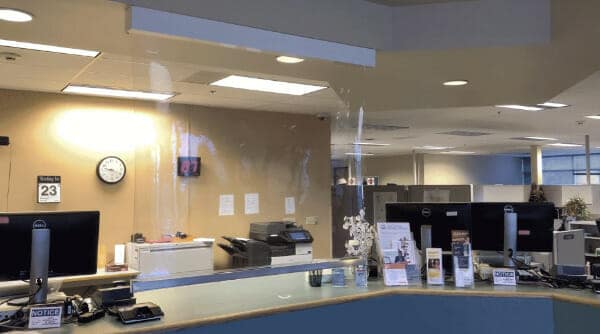 Looks Great & Works Effortlessly
Clean look that doesn't interfere with business operations
Available with square fascia or rounded cassette finish options
Select the color that matches your décor: White, Bronze, Black, Ivory, or Anodized Aluminum
Clean mount to ceiling – no unsightly wires, strings, or chains creating safety hazards
Easy to clean — Use soap and water with microfiber towel
Integration & Automation Options
Includes handheld remote for easy touch-free operation
Control from your smart phone with the NeoSmart Blinds App
Works with Alexa and Google Home for voice activation
Set timers to have shades go up at night for cleaning crew or prior to opening
Always in place — no need to remove and replace each season!
The shield measures 56 1/2″ wide at the top, with the vinyl screen 54″ wide.  Three lengths are available (72″, 96″ and 120″) and a precise length can be programmed by setting motor limits, ensuring the sealed bottom bar makes contact with the desk or surface below it.
See the Workspace Shield™ in action
Who can benefit from the Workspace Shield™?
Reception or front desk
Co-working environments
Shipping or receiving desks
Cashiers and point-of-sale
Dentist and medical offices
Hospitals
Salons and small businesses
Retail chains
Government agencies
…and everyone else on your team!