How to balance transparency and opacity in your home for optimal light levels
Are you searching for a window treatment option that gives you unlimited options for light levels, privacy, and brightness at different times of the day and night?
Look no further than sheer shades, the unique combination window treatment that brings you the best of both blinds and shades in one convenient option.
What makes sheer shades special?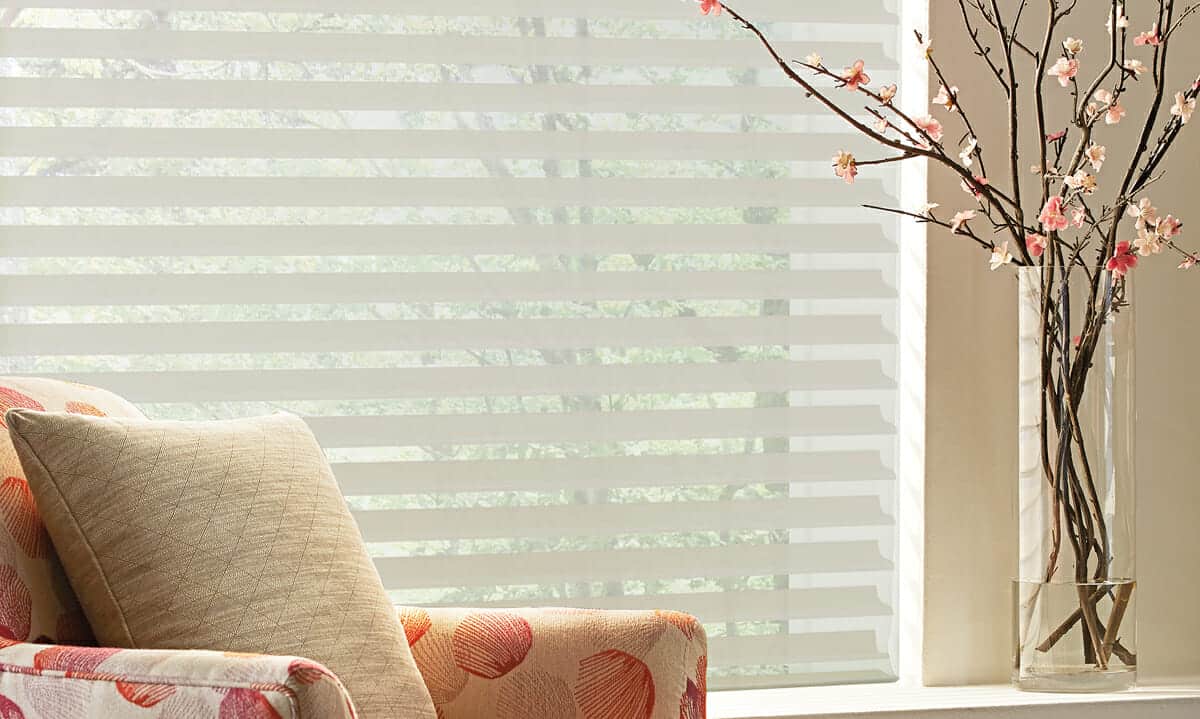 Sheer shades bring the best features of several window treatments all in one package: softening, diffused light with some privacy during the day, blackout options when you need it, complete light when the shades are raised, and privacy at night with the shades lowered and vanes closed. Sheer shades offer a solution that otherwise requires layering two other window covering options—for example, combining traditional horizontal blinds with simple sheer curtains.
Sheer Panes, Vanes, Shades…How Do Sheer Shades Work?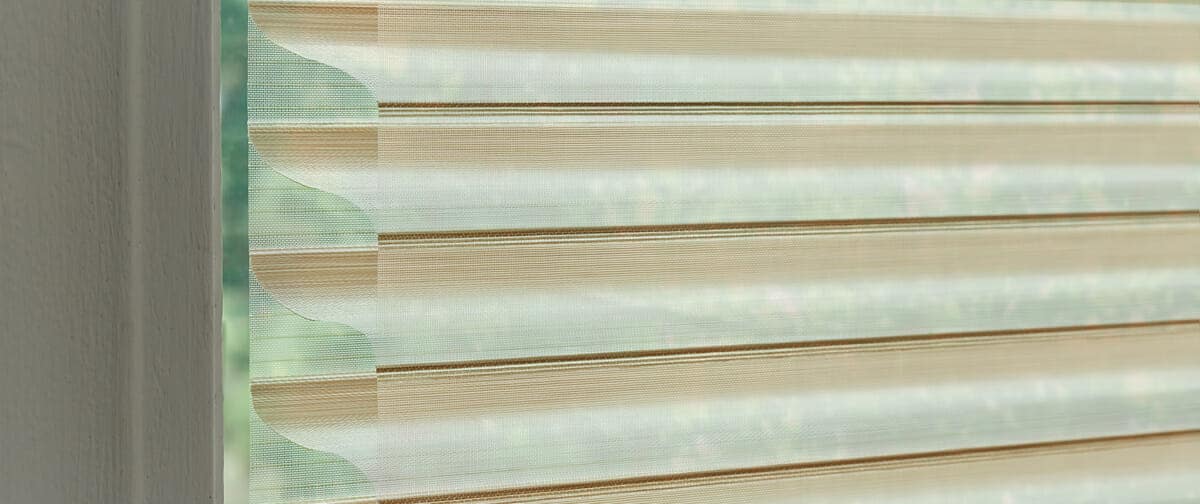 Wondering what all the different sheer shade terminology means? Sheer shades are made of two components:
Fabric vanes
Two panes of sheer fabric
Instead of the slats that traditional metal, wood, or vinyl blinds use, sheer shades have vanes that serve the same purpose. Vanes are solid pieces of fabric, suspended between two layers of transparent fabric, that allow you to easily open and close the shades to your preferred light and privacy levels. There are a number of operating choices for sheer shades, including traditional corded systems, child-safe cordless operation, and even cordless motorization options.
How to Achieve Different Light Levels with Sheer Shades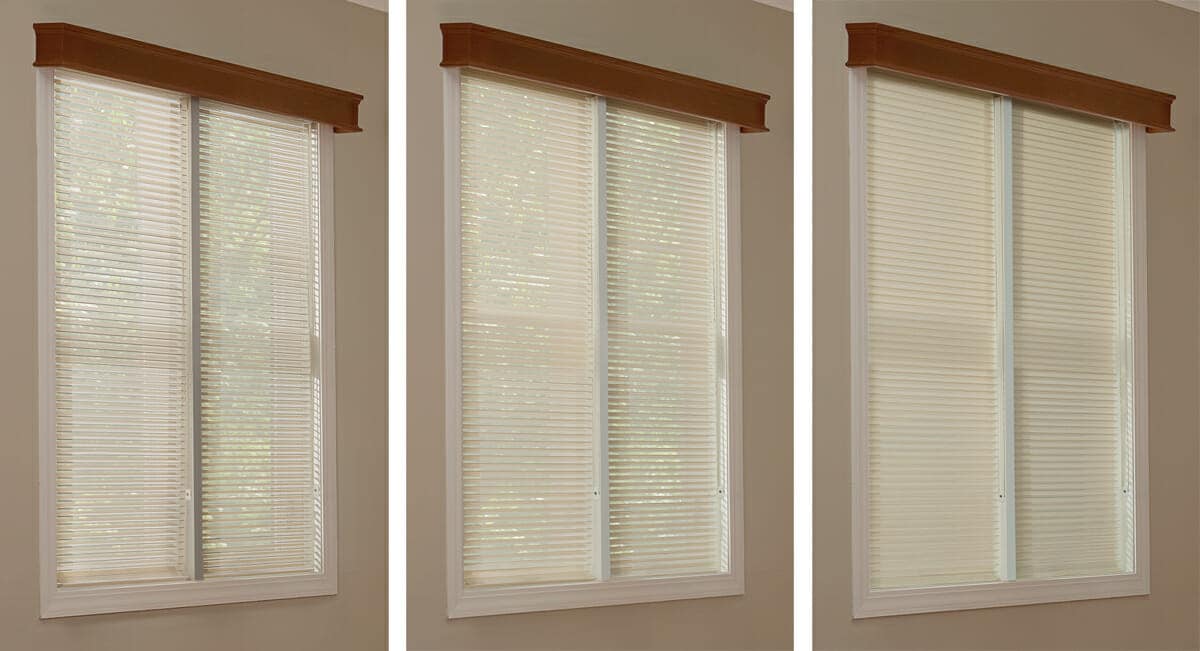 Like with traditional blinds, sheer shades can be set fully open (with the vanes in a horizontal position), fully closed (with the vanes in a vertical position), or tilted upwards or downwards at any angle to precisely control light levels. When the vanes are open in the horizontal position, the shades still filter light through the sheer panels, creating a soft and inviting daytime space that brings a little privacy without sacrificing your views. This option also effectively eliminates the glare that can come with full sunlight. However, if you do want full sunlight you can also raise the shades to leave the window completely uncovered and allow maximum brightness.
Does "sheer" mean "see-through?"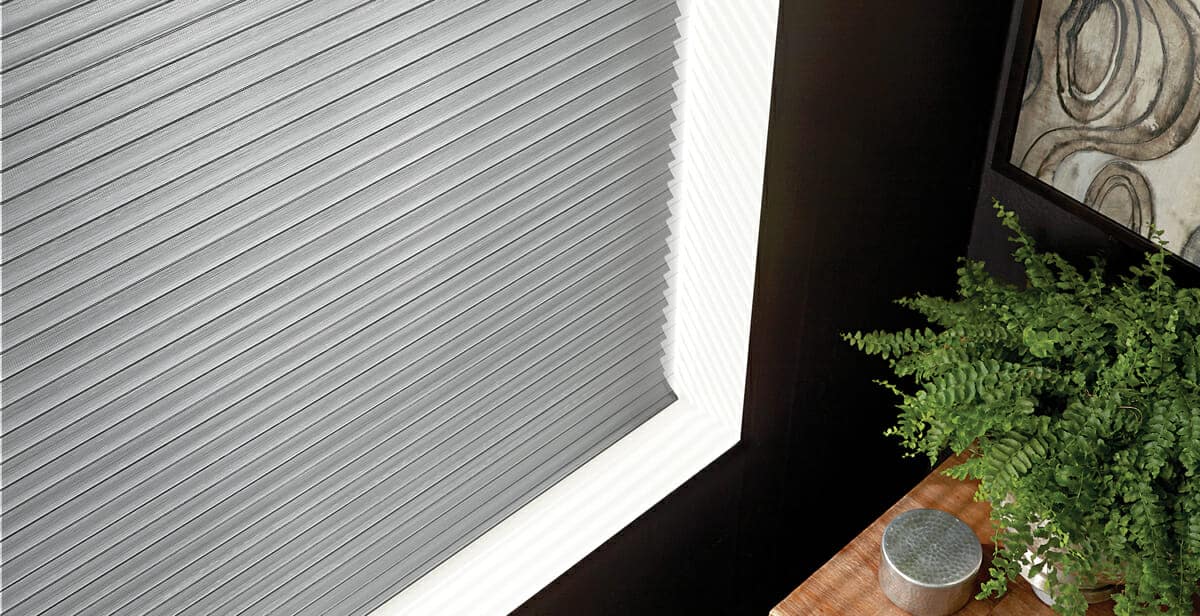 Due to their name, you might think that sheer shades always let in light, similar to sheer curtains. However, there are actually effective blackout materials available with sheer shades that allow for a room-darkening effect. The "sheer" part of sheer shades refers to the sheer fabric on the front and back of the suspended vanes, but the vanes themselves can range from transparent (allowing in some light and visibility even when closed) to fully opaque (allowing for total privacy and room darkening effects). Like with all window treatments, if you're looking for a complete blackout effect you'll want to layer an additional covering to block all light from coming in around the edges of the sheer shades.
The perfect shade solution for any room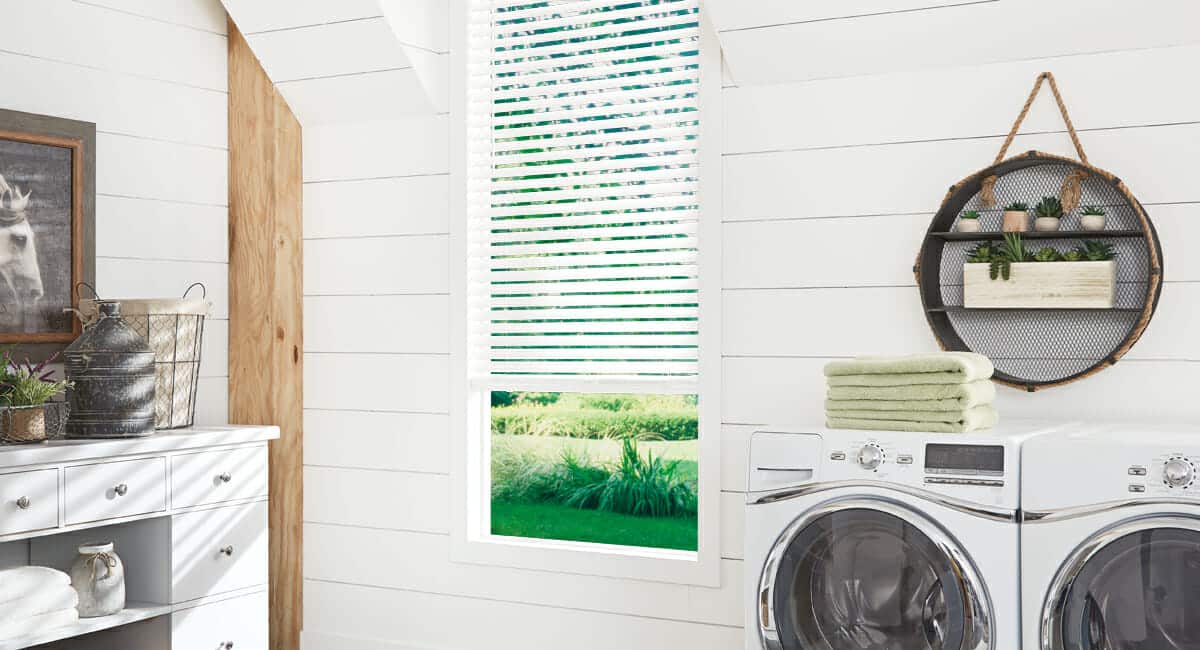 Ranging from simple and minimalist neutrals to bold hues, sheer shades are available in a variety of colors that allow them to blend in or make a statement. With options for complete opacity, sheer shades can be used with confidence in rooms that require privacy like bed and bath rooms. And unlike wooden blind or shutter options, sheer shades won't warp or become damaged in humid spaces like the laundry room.
They're also easy to maintain and clean: just use the brush attachment on your vacuum and gently sweep across the flat fabric surface of the blinds with the brush attachment while supporting the sheer shades from behind with your hand. The fabric can be wiped gently with a soft cloth and warm water with a little mild soap if you find stains on the shades, but because fabric can be a little more difficult to clean, sheer shades aren't an ideal solution for the kitchen.
Need something perfect for the kitchen? Take a look at our Window Treatment Inspiration for Every Room »