Create Modern Living Spaces That Feel Connected & Inspiring with Classic Shutters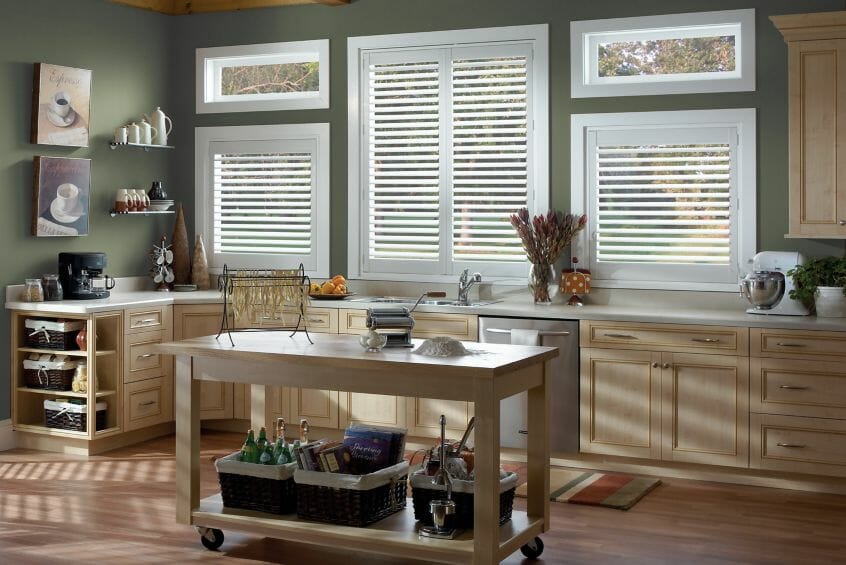 Easy Living in the Modern Farmhouse
The farmhouse interior style achieves a cozy aesthetic while also maintaining simple clean modern lines within the space. Shutters are a natural fit for this interior expression. The horizontal slats and the framed structure of shutters compliment the simple lines of a modern farmhouse aesthetic.
Simple Style: Monochromatic
One of the easiest ways to achieve a modern aesthetic in your space is to limit the color pallet. Modern design is simple and sleek. By approaching your space with a monochromatic pallet you can effortlessly achieve a sophisticated design appeal. To create a monochromatic color scheme, select a hue and design the room with only tints, shades, and tones of that hue.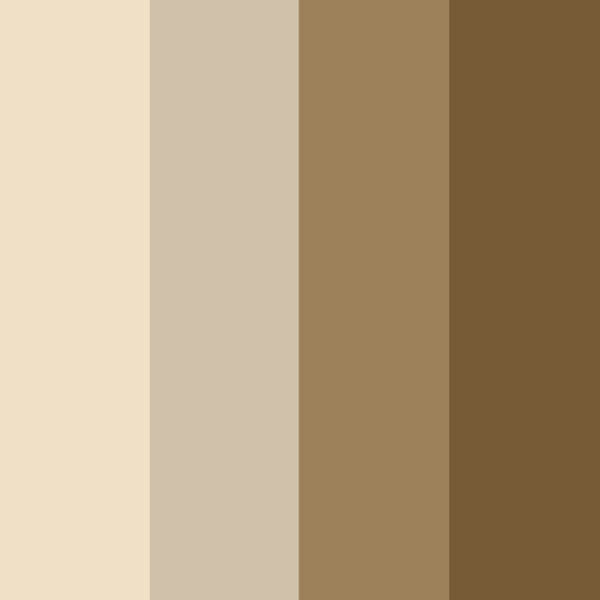 Monochromatic palette for paint and furnishings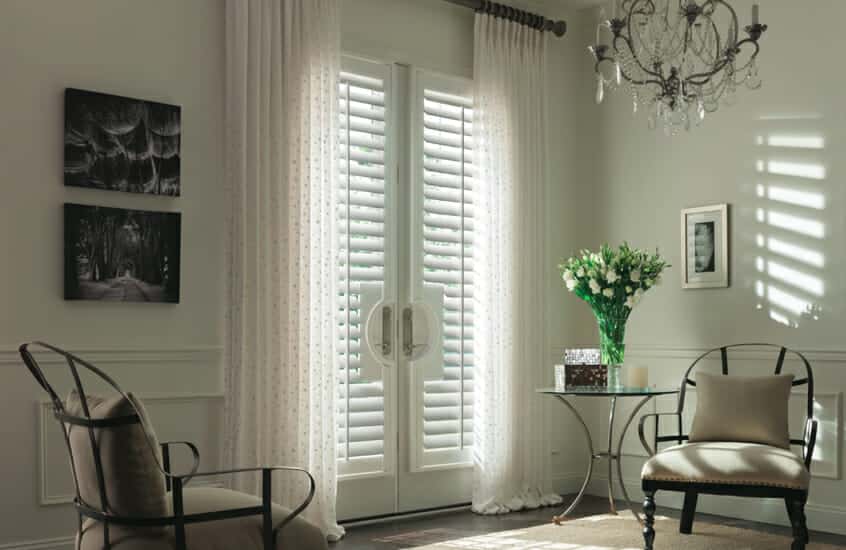 Double Up: Two-Layer Styles
Shutters are functionally practical and while their aesthetic can complement many spaces, occasionally a space needs a softer look than shutters can offer. Even interior spaces with a modern design can benefit from a layered approach to window treatments. Easily mix and match fabrics and shutters while maintaining a cohesive modern aesthetic with the multitude of options available.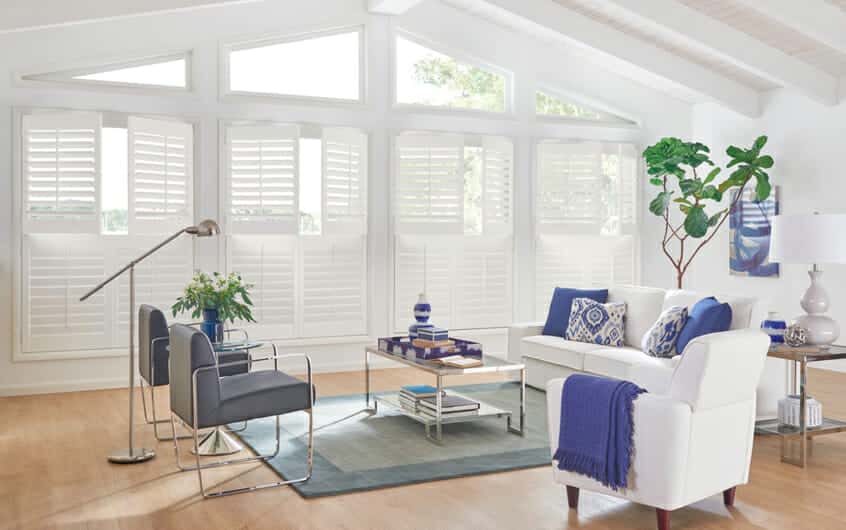 Everything's Breezy: Coastal Living
Minimalist furniture and color schemes offer a clean and modern look. Those two design characteristics can also compliment coastal design inspirations. White, blue, and grey are natural color schemes for a coastal theme and high ceilings with double hung shutters are the perfect addition. Shutters are installed in the window frame and open into the room providing a clean line aesthetic when the shutters are closed and a breezy feel when the shutters are swung open.