BRING SIMPLICITY, CONVENIENCE, & SAFETY TO EVERY ROOM
There is a wide variety of window treatments with cordless options, but why stop there? Make your home work for you with motorized window treatments. Not only will your space be stylish and tidy but you can control natural light and privacy in your home at the touch of a button. Motorized solutions can be paired with horizontal blinds, roller shades, cellular shades, and even classic shutters!
Although the benefits of motorized window treatments are innumerable, here are a few of our favorites:
Motorization decreases the wear on your blinds—no uneven pulling or hurried tugging on the lift mechanisms when you're in a hurry or your hands are full.
It allows you to lower your shades with ease, via the push of a button, remote control, or even a programmed schedule, so you don't have to do anything at all.
Motorized window coverings can be connected to the smartphone and smart home technology that you already use in your daily life.
Explore the benefits of upgrading to motorized solutions for each space in your home.
Ditch the Cord & Enjoy Stylish Safety in Your Child's Room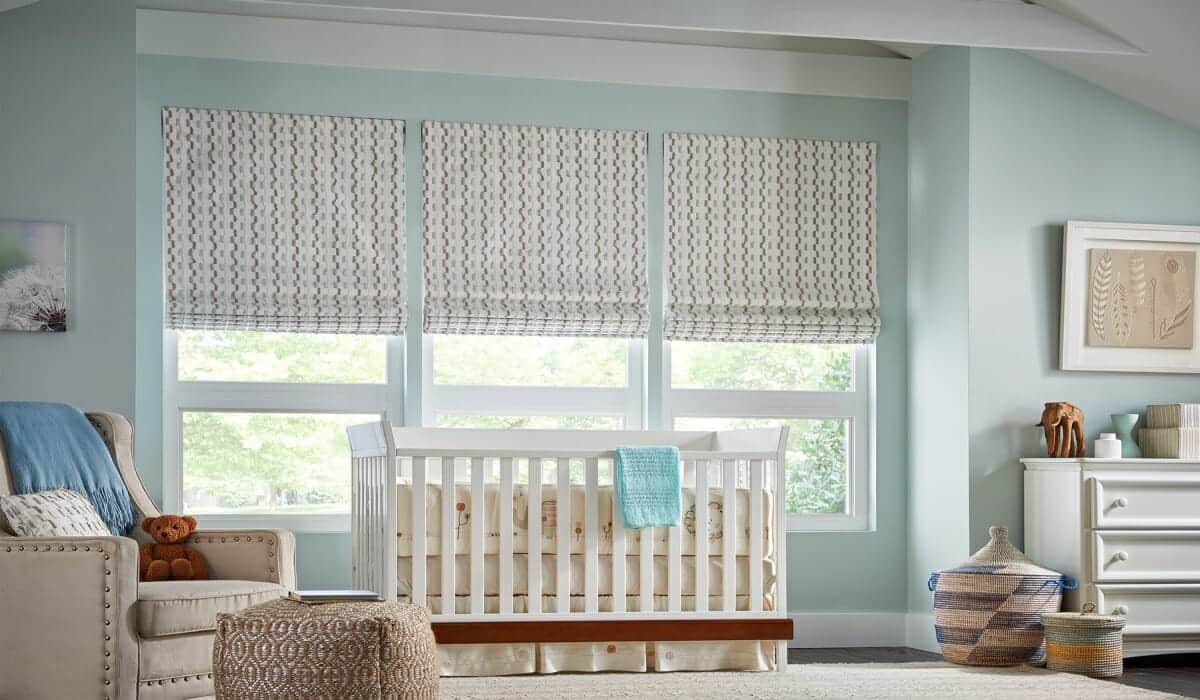 Explore the convenient and elegant solution of motorized Roman shades. Not only does this solution remove unnecessary hazards from a child's room, but it also puts so much into your control. Control the shades with a schedule, a remote, or even a smart home device, such as Google Home or Amazon Echo. Monitor the temperature in your child's room and adjust the shades without having to disturb a sleeping child.
EXPLORE THIS STYLE
For the Ultimate Experience, Save Your Settings from Sunrise to Sunset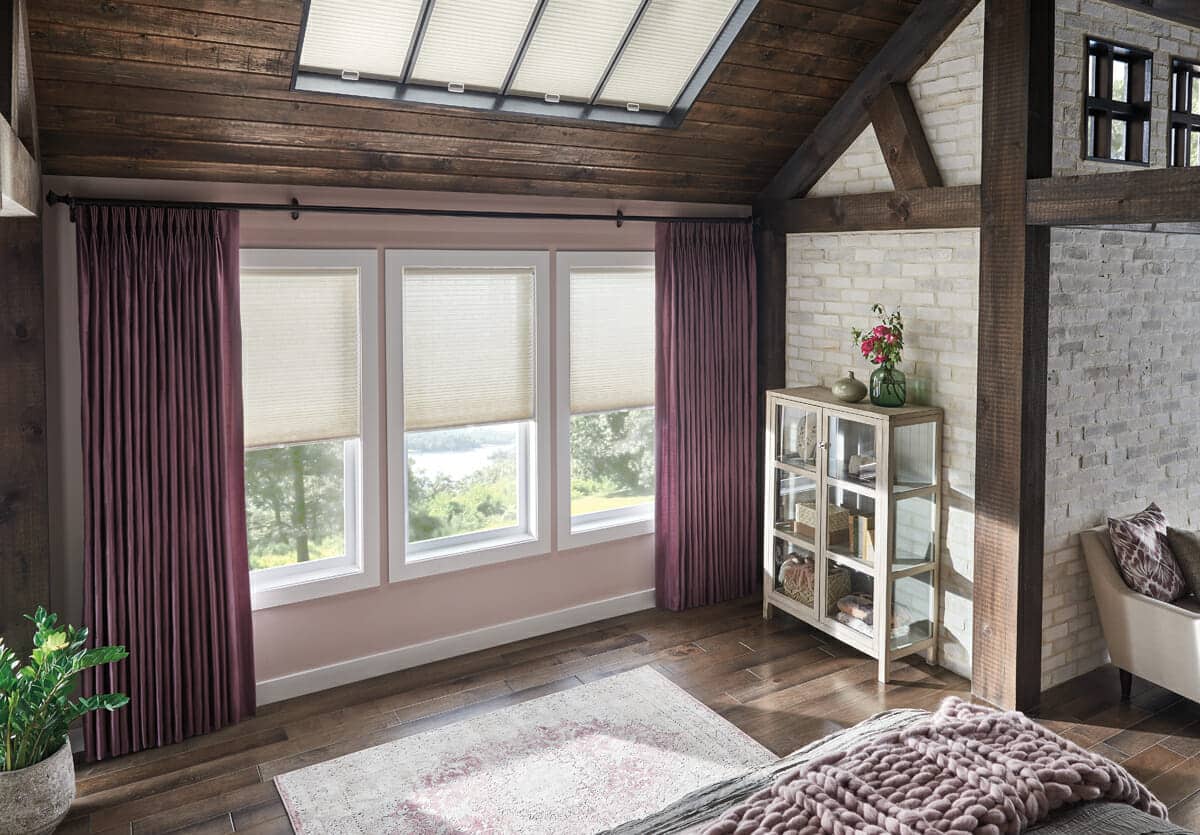 Bring a hint of sophistication to your bedroom with motorized window treatments. Motorized solutions include a push-button, remote control, voice command, and app-controlled systems! Wake up to the sunrise or ensure privacy as soon as the sun sets by harnessing technology to work for you. Automated window coverings can be easily installed in any space, including hard-to-reach second-floor windows and skylights! Rechargeable battery-operated systems give you low-maintenance, long-term solutions, allowing you to relax in your bedroom knowing that all of the details are handled.
EXPLORE THIS STYLE
Motorized Faux Wood Shutters & Shades Solving Issues from Humidity to Sticky Fingers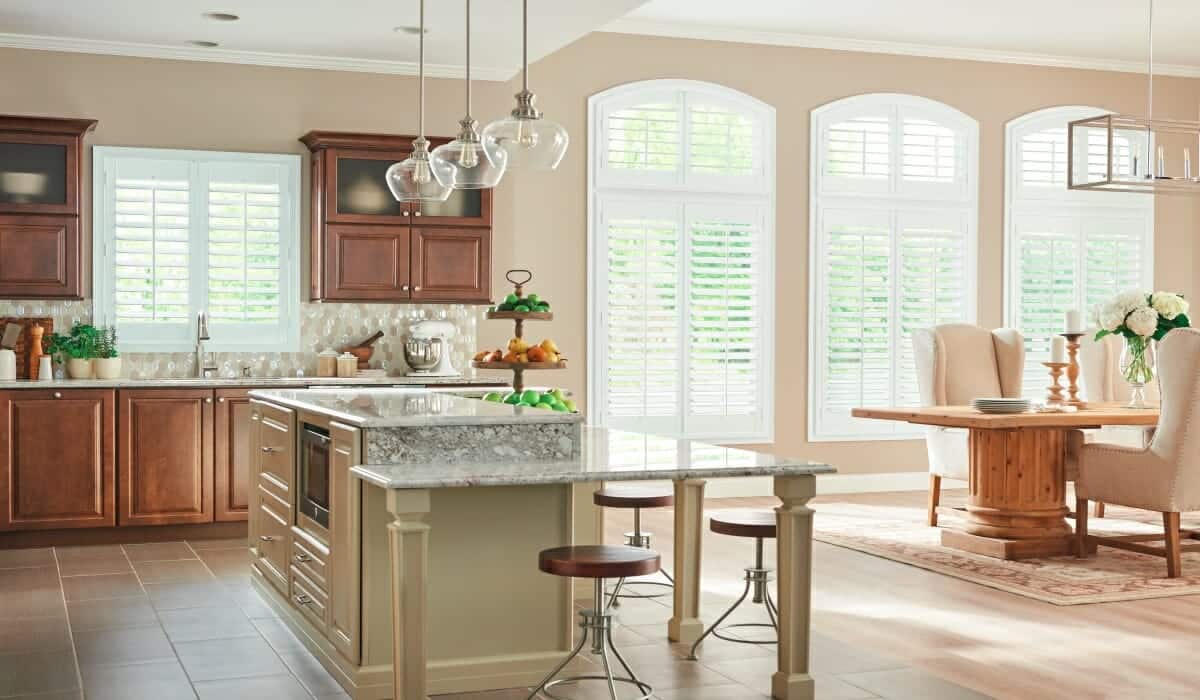 Kitchens are where the family gathers. Keeping all the surfaces clean is a monumental task, and you'll want to select window treatments that are easy to lift and close, durable, and resistant to frequent temperature changes. Bathrooms and laundry rooms usually have more moisture than other spaces in the home, so you'll want a window treatment that can endure high humidity in these spaces.
Bearing in mind the unique needs of bathroom and kitchens, composite faux wood shutters or blinds can be an excellent solution for your space. Not only do these window treatments have the classic appeal of wood, but the composite material makes them very light-weight, durable, and resistant to humidity. They can be conveniently motorized and are available in a wide range of color schemes to coordinate with your home décor. Wall switches with push buttons can be wired into your home for spaces where you know you will always want privacy at your fingertips.
EXPLORE THIS STYLE
Trivia: Fun Facts About Window Treatments

Did you know the average home in America has 17 windows, and if you raised and lowered those shades each day, it would take you one full 24 hour day each year? How much is your most valuable asset, your time, worth to you?