October is National Window Covering Safety Month
Avoid these child safety hazards in your home with our toddler & kid safety tips.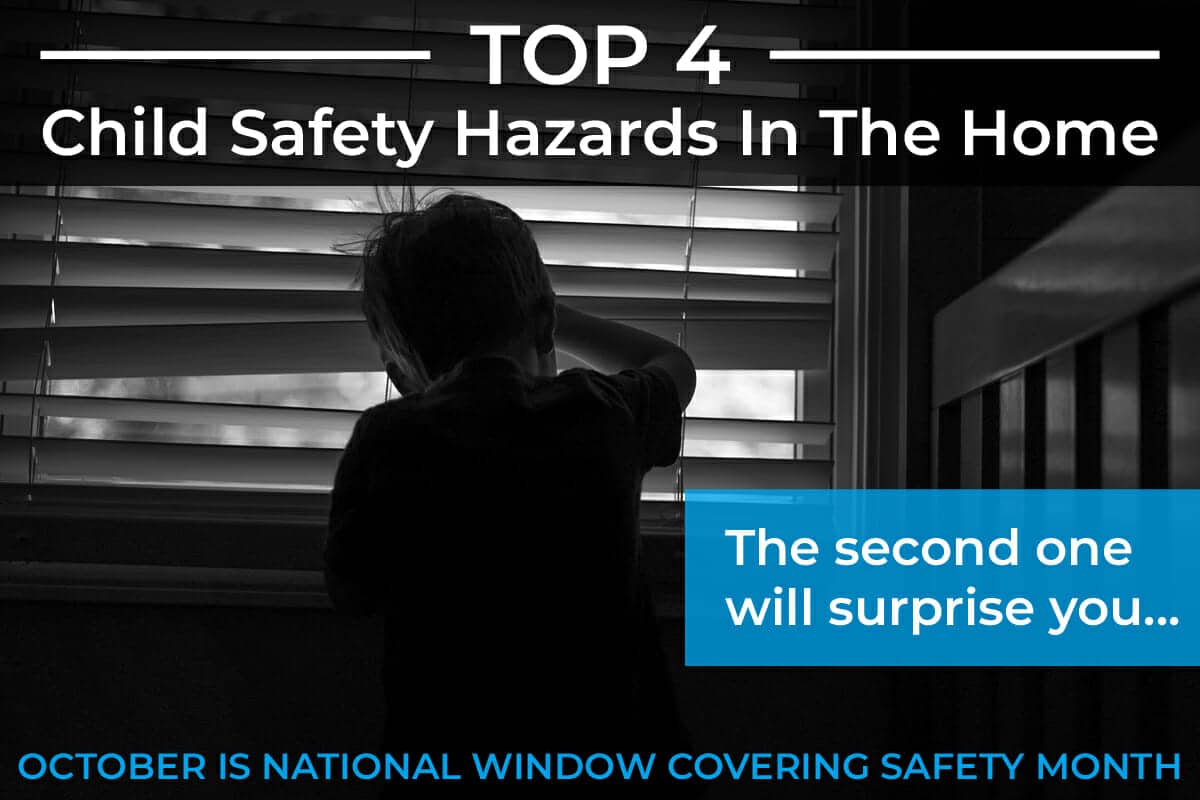 Here at 3 Blind Mice, safety is always our number one priority, especially child safety. We're all about helping you create a home that is a safe and comfortable space for your family. We have a whole collection of posts about child & pet-safe window coverings. Today we're going to look at whole-house safety with the list of Top 4 Common Safety Hazards.
Why is child safety important?
As a parent, it's your job to keep your children safe, and you're probably already doing a lot to ensure safety at home for your kids. There's a reason the items on this list are considered hidden hazards though: in today's busy world, it's tough to think of everything that might endanger your child until it's too late. Being aware of common and hidden hazards in your home can help you take critical childproofing steps now to prevent an accident later.
Another reason that child safety is important is peace of mind. If you know you've done everything you can to make your home as safe as possible, you can live each day with a little less worry about what might go wrong if you look away. This is especially true for small children's parents, but it's true for homes without kids too. Child safety is important for grandparents, aunts, uncles, babysitters, friends—anyone whose home may have kids as visitors will benefit from this information. Creating a child- and pet-safe home can even be beneficial for increasing your home's value and helping it sell more quickly.
#1 WATER & DRAINS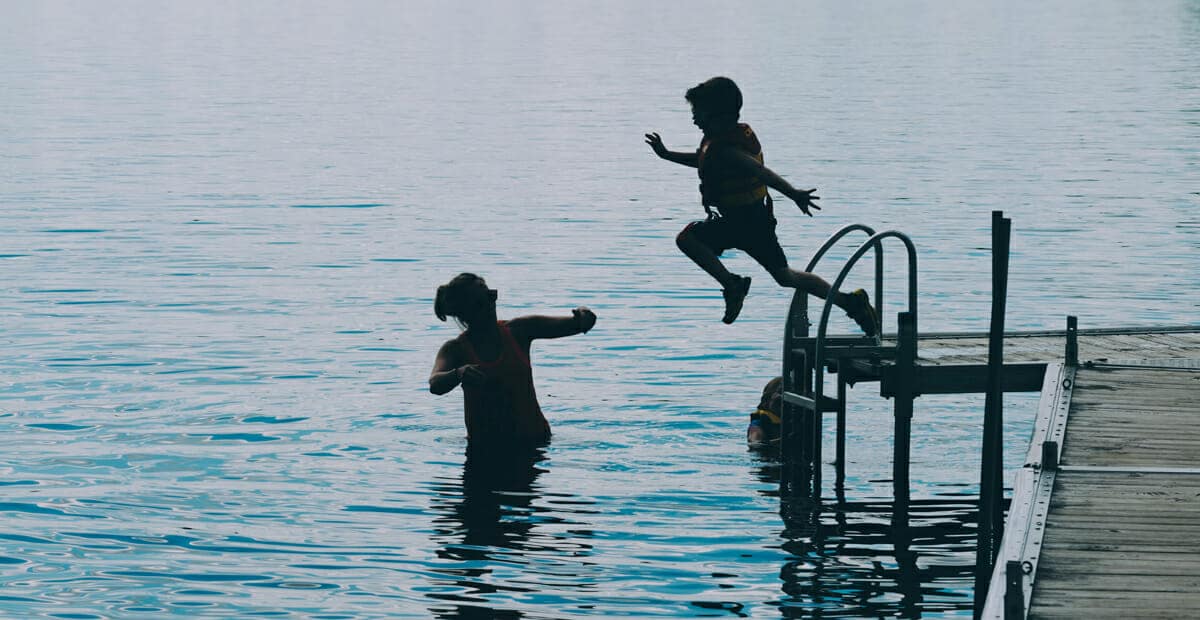 Whether it's the beach, a backyard pool, or just the bathtub, it can seem like there is a water hazard in every direction. While pools are common in our area (and can even raise the home value by an average of $95k according to the LA Times), most drowning or near-drowning incidents occur when a child falls into a pool or is left alone in the bathtub. Drowning can happen in an instant, and even the smallest distraction, while your child is in the water, can lead to a tragedy. The American Academy of Pediatrics recommends that a parent or caregiver be present when children four and under are near water, including the tub. Additionally, suction from a pool or spa drain can be powerful enough to trap a child (or even an adult!) underwater.
Tips for water safety
Designate a water watcher every single time children are in or near the water

Make sure kids know how to swim

Learn CPR and basic first aid

Always remove portable pool ladders when not in use

Ensure all permanent pools have a proper fence and gate and safer drain covers

Inspect pools and spas for missing or broken drain covers and repair or replace as needed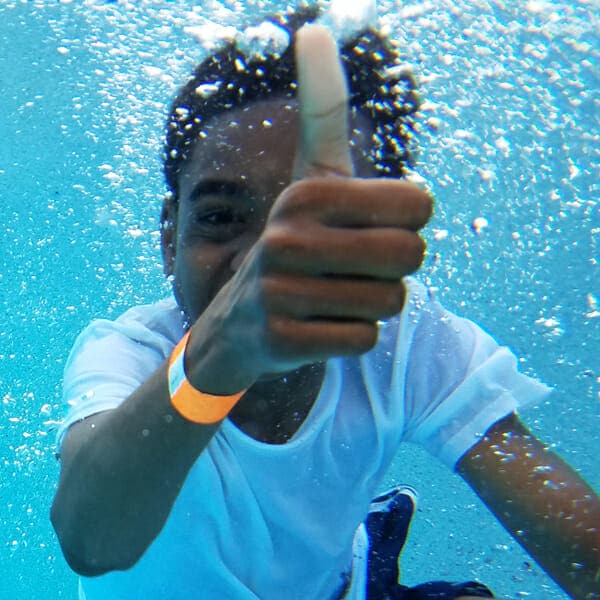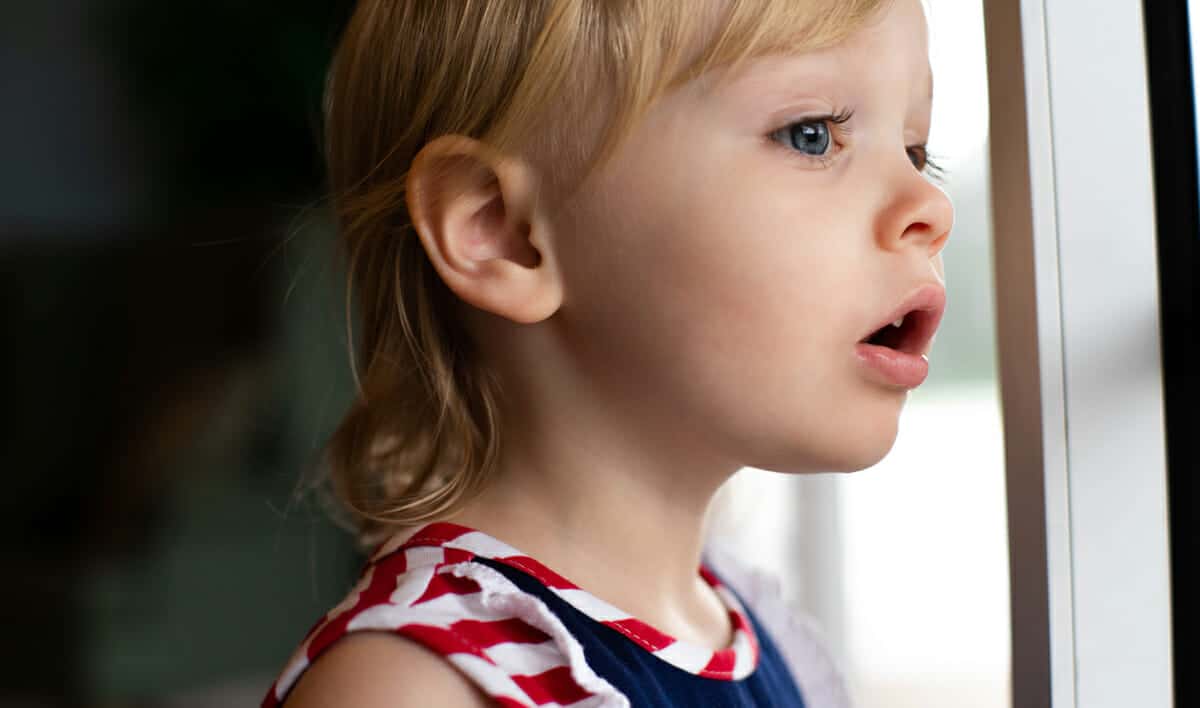 It's no secret that children are curious! Zero to Three says it best: "Babies are born learners, with a natural curiosity to figure out how the world works. Curiosity is the desire to learn. It is an eagerness to explore, discover, and figure things out." This natural curiosity can pose a severe threat to environments that aren't childproof, though. To make sure curiosity is an asset and not a threat, review these safety and baby-proofing tips in your home.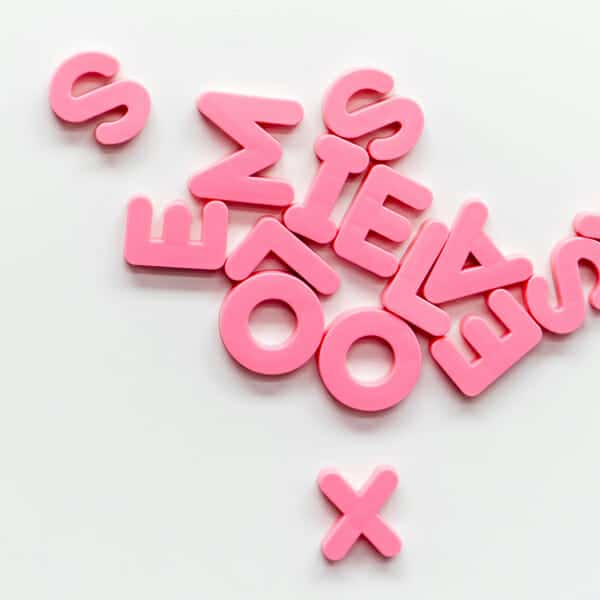 Button Batteries & Magnets
All parents know that young children tend to put everything they find in their mouths! You've probably already found some of the obvious choking hazards, but parents don't always think of hidden dangers like the button batteries in remote controls and vehicle key fobs. Swallowed batteries can cause severe injury or even death—if a battery is caught in the esophagus, an electrical current can form in the body, and hydroxide, an alkaline chemical, can cause tissue burns that can be fatal.
Look in your home for any items that may contain coin-sized button batteries and place devices out of sight and out of reach of small children. Keep loose or spare batteries locked away. Be mindful of toys belonging to older children in the home that might contain button batteries. Learn more from the National Safety Council »
» » If you suspect someone has ingested a button battery, call the 24-hour National Battery Ingestion Hotline at (800) 498-8666
Small, powerful magnets, if swallowed, can attract inside the body and block, twist, or tear the intestines. Make sure magnets are out of reach of small children, and if you think your child has swallowed a magnet, seek medical attention immediately.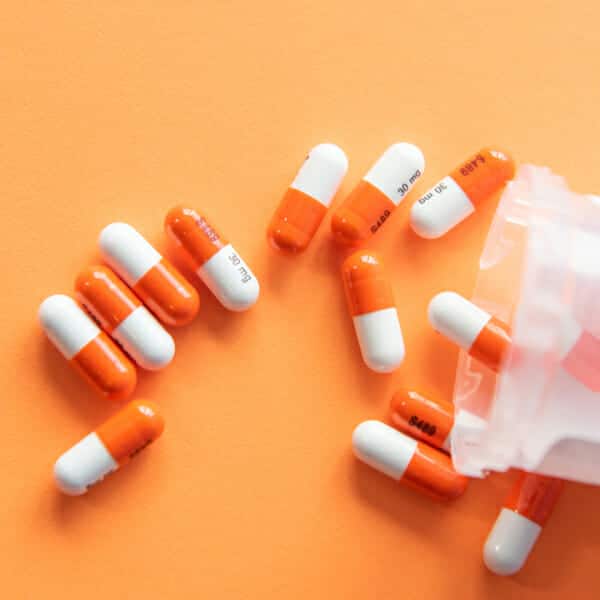 Medicines
Dangerous poisons are lurking in your medicine cabinet. Prescription and over-the-counter medications can be deadly, especially for children. Safe Kids Worldwide recommends storing all medicines up and away from small children and always using child-proof containers. Don't refer to medicine as "candy," and keep the number for poison control 1(800) 222-1222 on or near your phone.
Talk with older kids about the danger of using medications in unintended ways.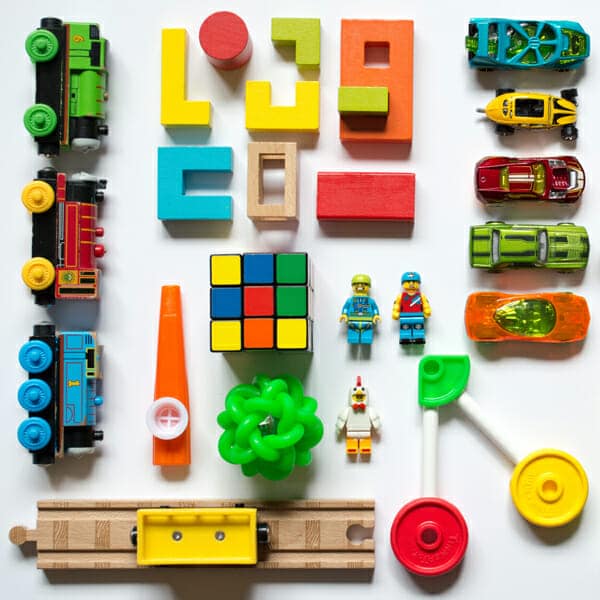 Small Toys & Recalled Products
Older kids may have toys and games with pieces that are unsafe for young children. Talk with your family about keeping these small pieces away from babies and young children.
Recalled toys and household products can also pose a threat. Be aware of the latest safety recall and get dangerous products out of the home. Sign up for recall notices now at www.cpsc.gov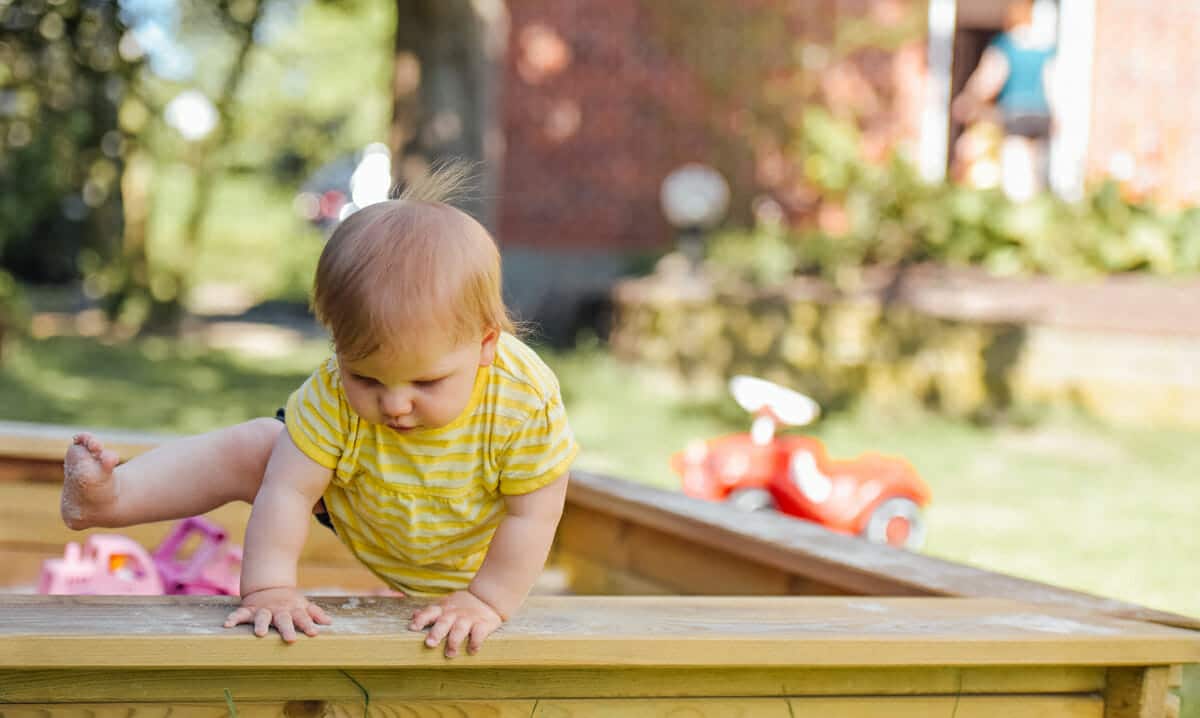 Speaking of curiosity…children love to explore! That includes crawling, rolling, and climbing. Your home can have lots of potential hazards for young explorers. Climbing can be especially dangerous, leading to tip-overs and falls. Tipovers (top-heavy furniture like bookcases, tall chairs, TVs, and stoves) can tip over and crush small children, especially during unsupervised climbing. Remove these items or secure them to walls and floors with anchors and brackets.
Even when you've removed or secured this type of hazard, children can still have tumbles and falls. As your children learn and grow, they may find or create new dangers. Something safe last month may now be a hazard when your child is a little taller, stronger, and more curious. This is why supervision is one of the main keys to child safety.
» » TIP: If children have a creative space to play and explore, with lots of exciting things to do and look at, they'll be less likely to seek their stimulation by exploring areas you might not want them to get into. Learn more at raisingchildren.net.au »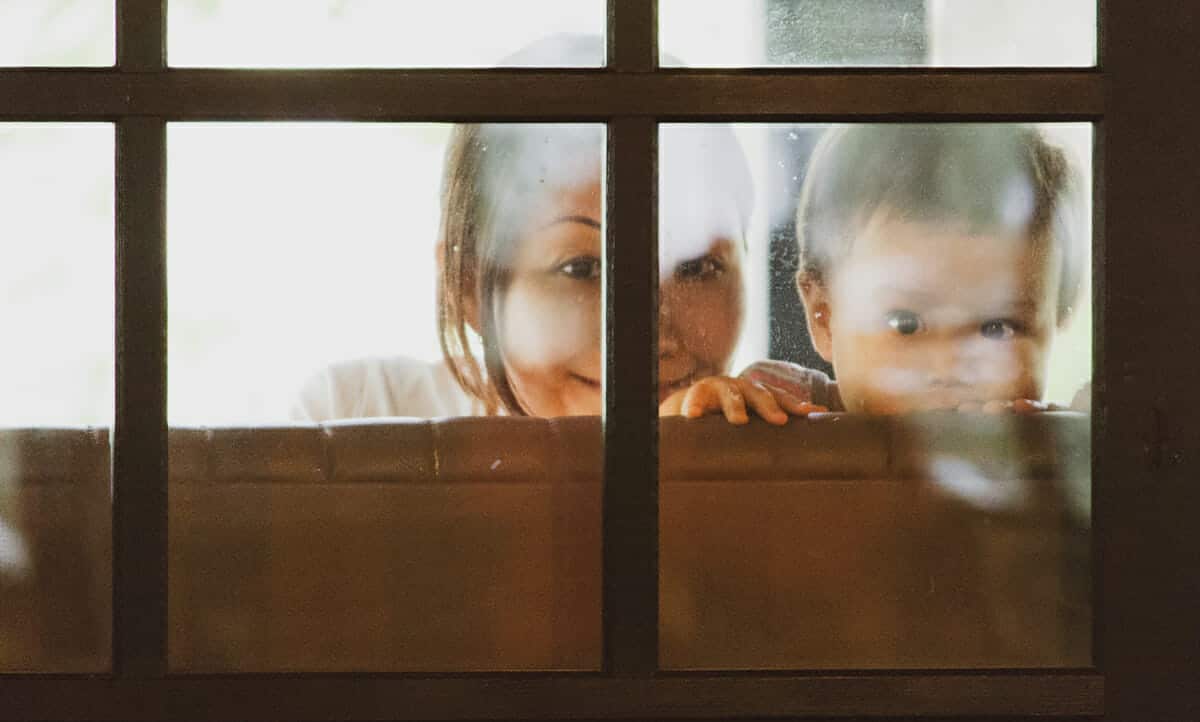 Last but certainly not least is window safety for your home and family. There are two critical types of window safety you need to be aware of: window falls and window cords.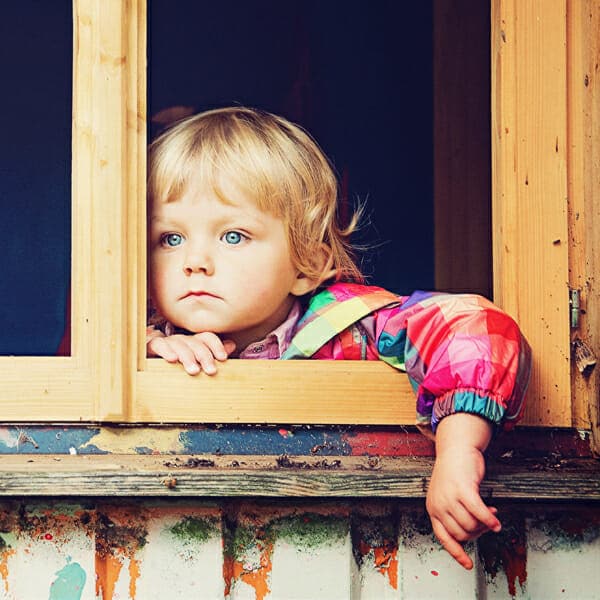 WINDOW FALLS
We've already covered that kids are curious and love to climb and explore. Keep your child safe around windows by making sure they can't open, close, or fall out of windows. Open windows that can close easily can crush fingers, leading to painful bruises and broken bones. Windows that are easy to open or are left open can lead to kids opening and falling out of windows. This is a greater danger, especially if your child's playroom or bedroom is on second (and higher) floors of the house, but still should not be ignored on ground-level windows. Move all cribs, beds, furniture, and toys away from windows, keep accessible windows locked when not in use, and consider investing in window guards.
WINDOW CORDS
The U.S. Consumer Product Safety Commission (CPSC) has identified window coverings with cords as one of the top five hidden hazards in the home. About once a month, a child between 7 months and ten years old dies from window cord strangulation, and another child suffers near strangulation. Strangulation deaths and injuries can occur anywhere in the house where a window covering with a cord is installed. Children can wrap window covering cords around their necks or pull cables that are not visible but are accessible and entangled in the loops. These incidents happen quickly and silently.
The CPSC, the window covering industry, and consumer safety advocates agree that families with young children should only use cordless window coverings or those with inaccessible cords. A safe house doesn't have to compromise on style or price, though. There are a wide variety of cordless, kid-and-pet-friendly window treatment options on the market for all budgets. Cordless options are becoming the preference with some styles due to the clean look it delivers.

SHARE THE SAFETY
Help spread the word about hidden home hazards and window cord safety this October. Download and share.