Automate your home with motorized shades and smart home technology!
Imagine waking up to natural sunlight streaming into your bedroom. Returning home on a hot day to the cool interior of a home that opens and closes the blinds automatically, based on temperature and sunlight exposure. Blocking out all light for a movie with a simple voice command.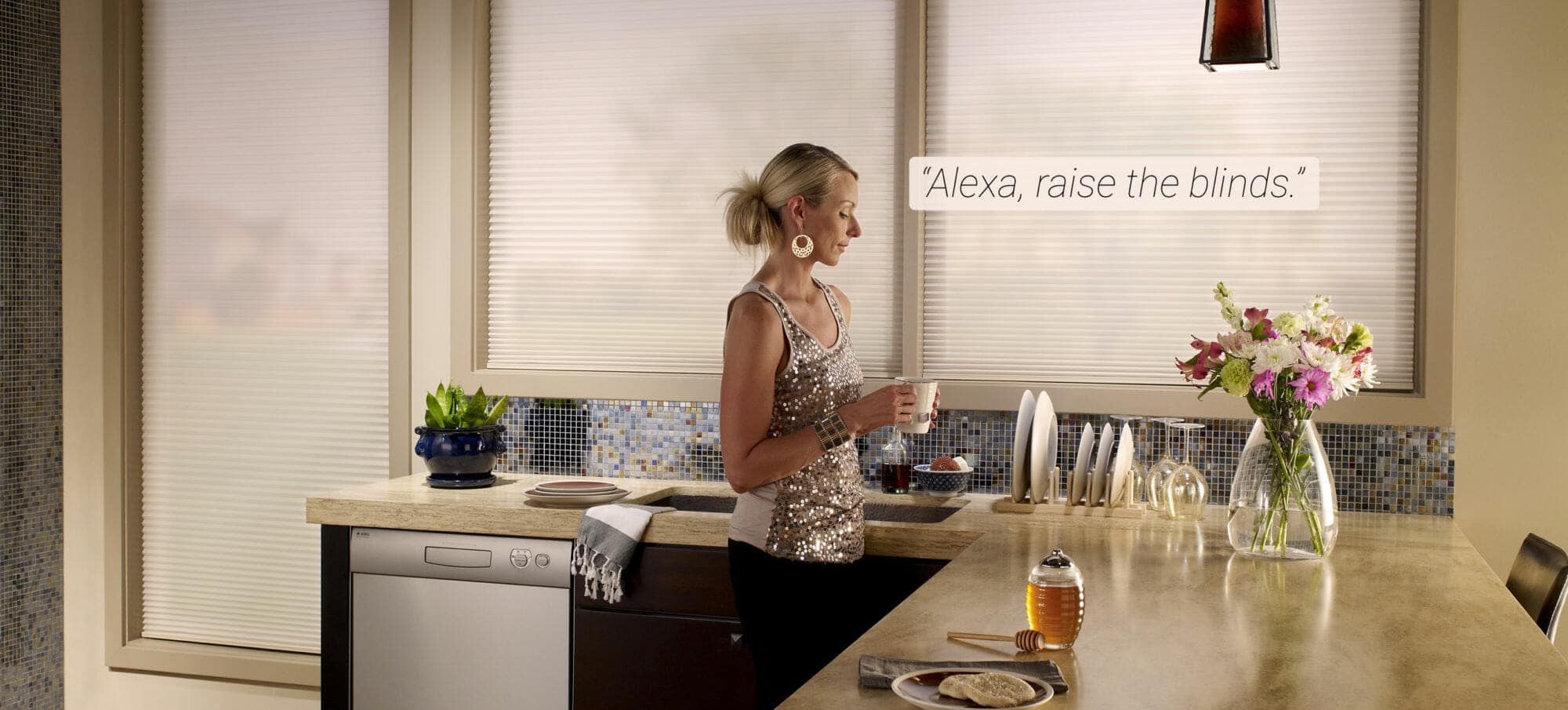 In today's busy world, it's becoming more and more valuable to automate daily tasks. All of this and more is possible using current technology for mechanized window coverings paired with smart home devices like the Amazon Echo or Google Home.
With window coverings of just about every style available for both motorization and automation, you can have the blinds, roller shades, solar screens, or genuine wood shutters of your choosing automated at the push of a button or a simple voice command. It's not all just about ease of use, either—motorization actually helps your blinds and shades last longer because the manual pulling and tugging goes away, and so does the associated wear and tear. Plus, motorized window coverings increase child and pet safety in your home by removing dangerous cords.
Let's take a look at a few different types of motorized window covering options available to you.
Rollease Acmeda Motor System
This is a system of rechargeable battery-operated roller shades that can be installed and run without any rewiring in your home! You can control the shades with a handheld remote, a wall-mounted push button, or using the Acmeda Automate Pulse. The Automate Pulse device connects to your home's Wi-Fi and can then be controlled by mobile app on your phone or via voice commands with Alexa or Google Home. You can save your favorite settings for ease of use, or even schedule a specific action—for example, setting all the shades on your west-facing windows to open at sunset for spectacular views.
Learn more about this system in our demo video!
Norman PerfectTilt Shutters
Wall switches with push button controls can be wired into your home during construction or a renovation. However, there are plenty of push button control options on the market that do not require rewiring your home. Many of these options include a rechargeable battery which can last up to one year between charges. The new PerfectTilt shutters from Norman are a great example. These wood and faux wood shutters combine a classic aesthetic with modern technology to deliver the ultimate in home customization. You can open and close the shutters at the push of a button, as well as use any of the 8 pre-programmed louver positions to achieve any level of lighting.
Take a look at the Norman PerfectTilt Shutters in our demo video.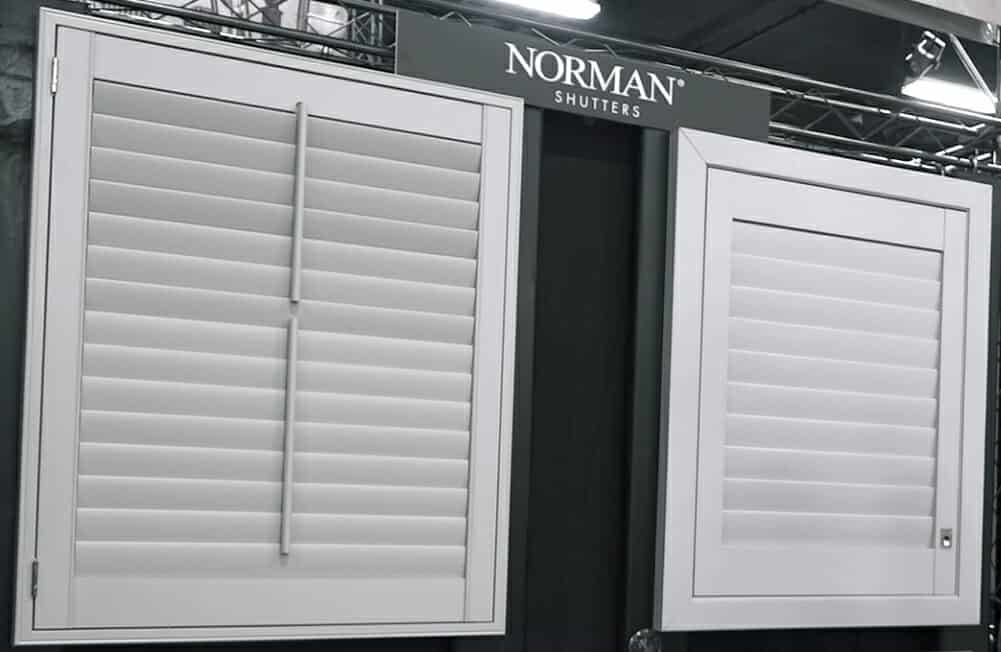 Push Button, Remote Control & Apps
There are dozens of great options for mechanized and automated window coverings, including offerings from QMotion, Somfy, Lutron, Graber, and Mechoshade. We invite you to explore these brands and to view more video demonstrations of automated shades and motorized blinds in action in our video gallery.