Mechoshade
Mechoshade is synonymous with innovation, which is what keeps them ahead of the industry.
As the #1 specified window covering brand for commercial buildings worldwide, Mechoshade has been the most notable brand for roller shades and other motorized window coverings in the industry for more than 50 years. We are proud to use the latest Mechoshades innovations due to their versatility and environmentally friendly features.
They set the standards in cutting-edge ideas for manual, motorized & automated solar-shading as well as room darkening solutions for modern window décor. Notable for their selection of unique motorized roller shades and accessories that come in several different sizes and colors you'll have plenty of quality options to choose from.
Mechoshade's proprietary clutch system allows you to use one universal clutch for motorized shades of various sizes, it may not sound exciting, but this is a huge advantage.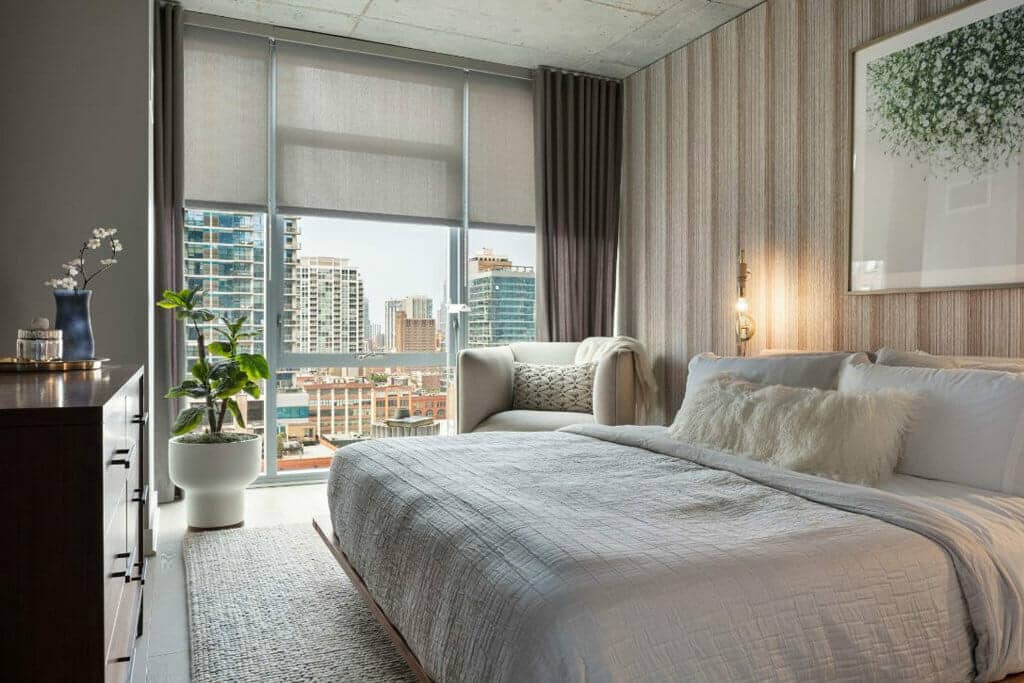 Environmentally Friendly
Mechoshade's variety of unique window coverings is just one credit to its success. Mechoshade is committed to providing customers with eco-friendly window shading that is capable of harvesting daylight using solar track systems. With this feature you can maintain and adjust visible light through the window covering. This feature is particularly popular and useful for large commercial buildings to help reduce carbon footprint.
Versatility
Mechoshade products are versatile enough to adapt to all types of window coverings, including skylights, arches, angled windows, sloped windows, extremely large windows and multiple paneled windows. Regardless of shape or size, you can guarantee that Mechoshade will provide the window furnishing that compliments the architecture and style of any room.
Take a look though our gallery to view a select few of our MechoShade window coverings. Contact one of our window design experts for a free in-home appointment to explore all the designs and possibilities we have to offer to compliment your home.