Updated 5/16/2013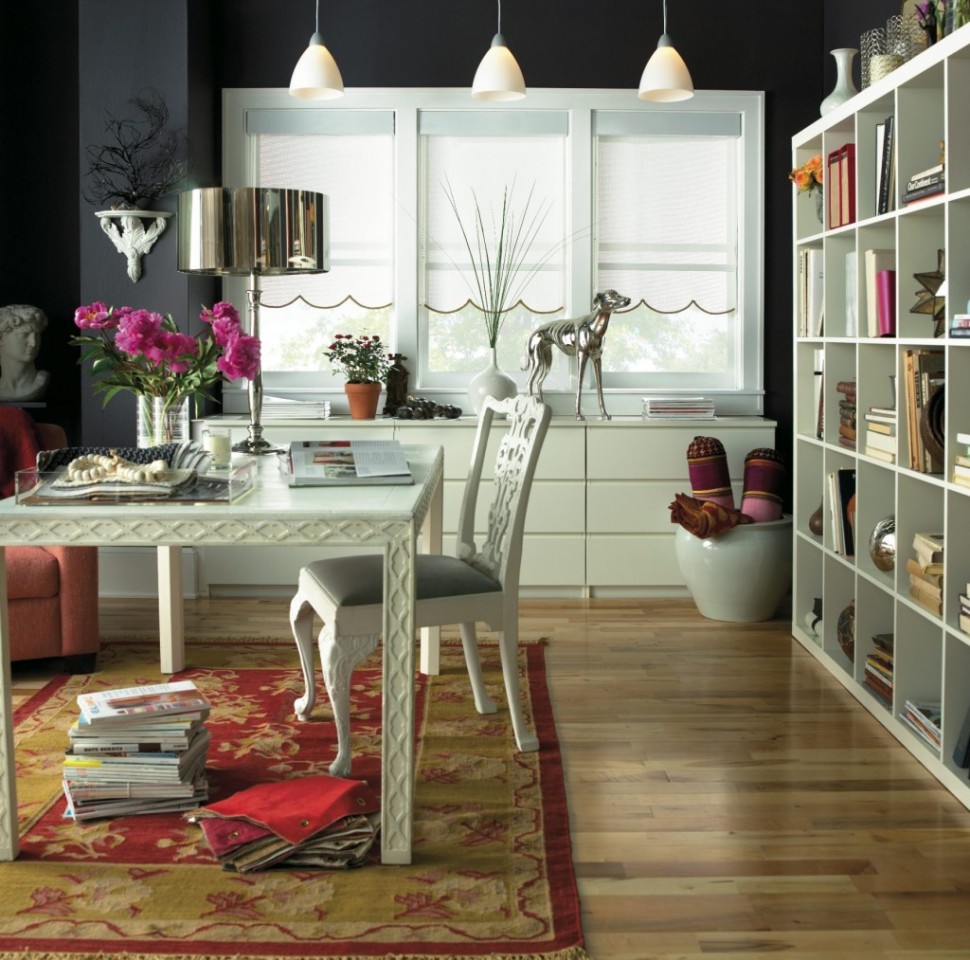 Roller shades and solar shades have become quite the trend. You see them in commercial buildings, condos and homes all around San Diego. If you want clean sleek lines, roller/solar shades are for you. In order to determine how well they will work inside your home, we'll explain the characteristics of both. Solar shades have an openness factor that relates to the tightness of the weave and the corresponding shade percentage it provides (3%, 5% and 10%). In general, the higher the openness factor, the looser the weave and allows more light. For example, if a shade has a 5% openness factor it will let less light in (and consequently interfere more with the view) than a solar shade with an openness factor of 10%.
There are privacy and blackout solar shades that help you control the amount light you let in while affording different degrees of privacy. Blackout shades offer the best view but will retain more heat while white shades retain less heat but are more easily seen through. However, don't despair; there is a solution if you want the best of both worlds. You can now order the shades with a metalized liner that blocks the heat and glare.
Roller Shades Explained
Roller shades have come a long way since their popularity decades ago when only stiff vinyl options were available. Now both conventional roller shades and solar shades come in wide range of styles, colors, textures and patterns designed to match any home decor. Both styles of shades are so compact that it helps them blend into any room and minimize window space. Roller shades are available with alternative trim designs for the bottom of the shade whereas solar shades do not offer the same opportunities for tailoring the bottom edge. If you have specific aesthetics in mind, you may want to consider a roller shade that can be altered and tweaked to match your decor. There are roller shades that help darken rooms or filter light and they do offer more privacy than solar shades.
Typically, both of the shades are inside mounted but it does allow a certain "halo" effect around the edges of the blinds. To eliminate, you have several options: a blackout track system that runs along the edges and bottom of the shade, an outside mount that overlaps the sill or drapery side panels.
We offer differ control systems such as manual or cord free lift that raises or lowers the shades using a nickel plated chain, or a poly bead that you can color coordinate with your room or sill and motorization. With motorization we can do widths as little as 14 inches or up to 40 feet wide! You have the option of standard bracketed shades (no fascia) or they can roll up to a fabric covered cassette, wood cornice or decorative trim making the whole treatment look seamless and sleek.
Blackout Roller Shades
Can't decide? Ask our knowledgeable window covering consultants at 3 Blind Mice Window Coverings. They will help you to choose the best option for you. Please feel free to contact us or you can call us at 800-828-2003.
Or visit our You Tube video to watch Video Demonstrations of Roller Shades & Other Window Covering by 3 Blind Mice Employee O'D.
We are located here in San Diego so you can stop by our showroom to have a look at our wide selection of window coverings!