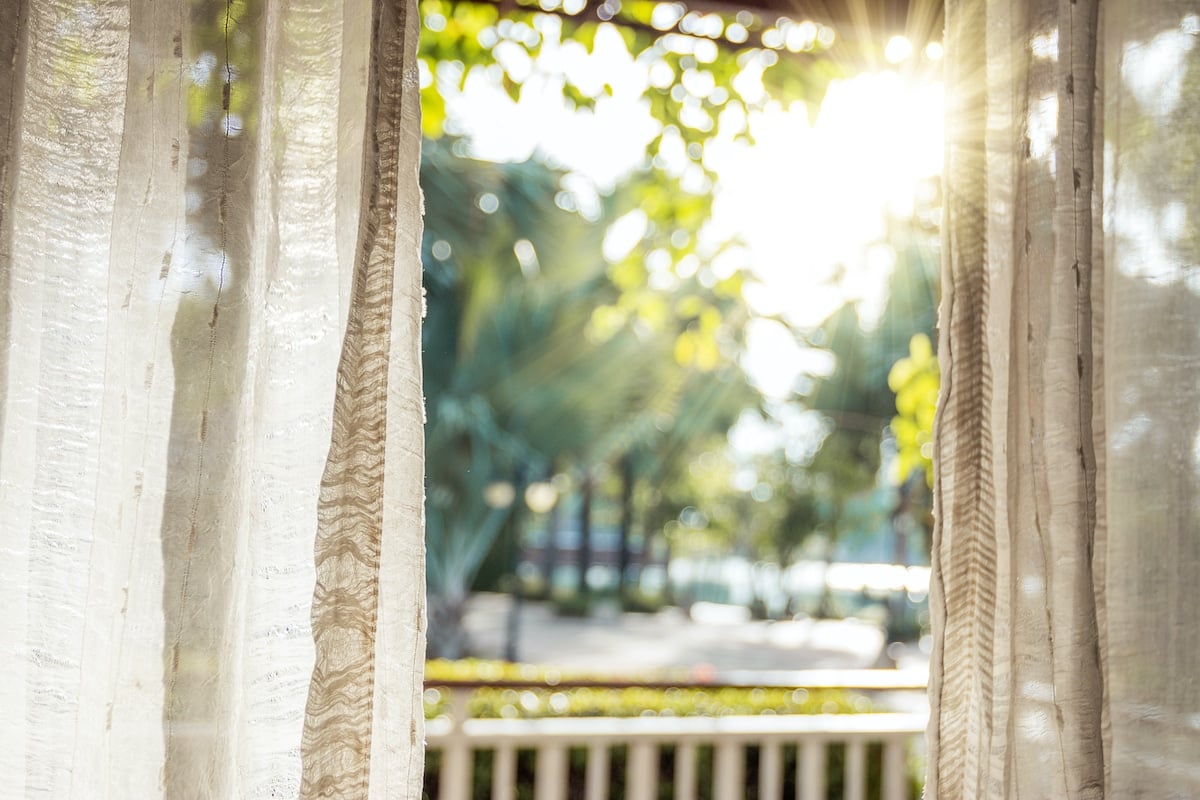 Works for ME Fumi! Summer has just begun and extreme heat waves are already swarming the nation. Instead of spending your whole day dreading the cure for a cool down, consider a more sustainable option. Have you thought of energy-efficient window treatments to help beat the heat? We have multiple window solutions specifically designed to maintain heat control. Be mindful with insulated or energy-efficient blinds, shades, and coverings without sacrificing your chill summer vibes. Our Alta Window Fashions will keep you cooler longer and save you more money!
Why do we love them? Not only do they create the best window coverings to keep the heat out, but they keep the functionality and timeless style all year long! Continue reading to learn about our most popular options by Alta Window Fashions.
SHEER SHADES ARE THE NEW CHILL
When you hear the word "sheer" you may not immediately think of energy-efficient or heat control. Believe it or not, sheer shade window treatments can be a great contender to support your light and temperature needs. Sheer materials vary in opacity to offer light-dimming options that fit your home without cutting out all natural light.
Alta's Dual-Shades with sheer fabric are a fantastic route if you are looking for a two-in-one option that offers light and privacy control features built right in. How does it work? By adjusting the blinds to the way you want. Easy! The motorized shades are combined with opaque and sheer linear bands that can be alternated to create a more open or shaded look. The open look allows natural light to shine through while alternating the bands block out more light and provide more privacy.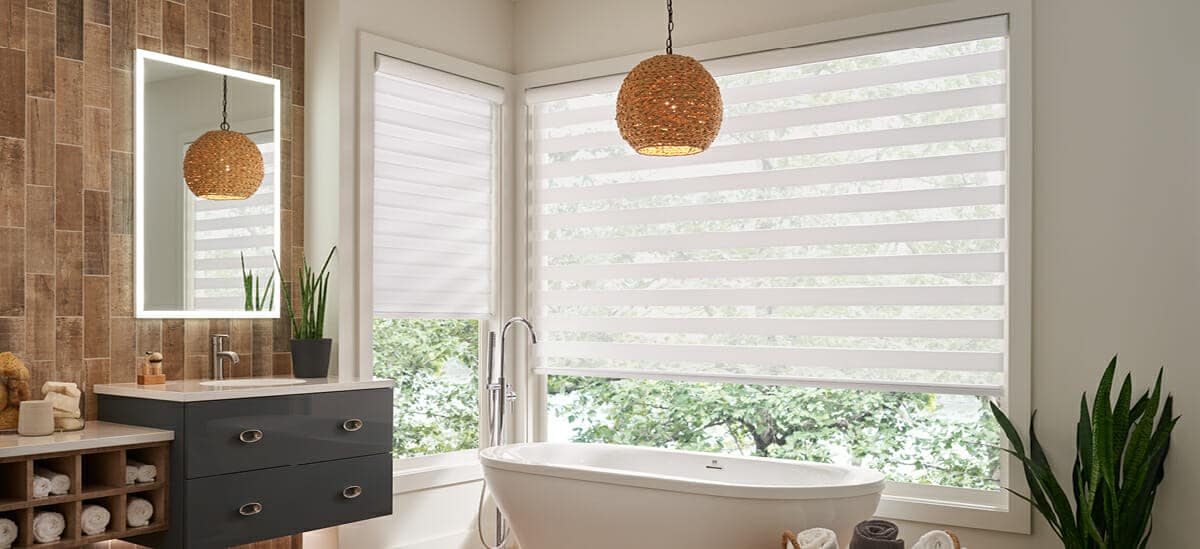 Plus, did you know that sheer shades can also help block harmful UV rays? Energy-efficient blinds or UV window shades can protect against harmful rays entering the home while still maintaining an elegant look for any room. This is an essential feature because if you leave your shades open during the day when the sun is strongest, heat increases and makes your home hotter over time. You can also combine sheer materials with helping create a darkening effect for bedrooms so you can eliminate the harsh light and keep your sleeping temperatures just right.
Unlike some other sheer shade products, the Dual-Shades by Alta are a great window treatment for living rooms due to their modern and sleek design. The innovative automation features and effortless operation make them convenient for any high-traffic areas.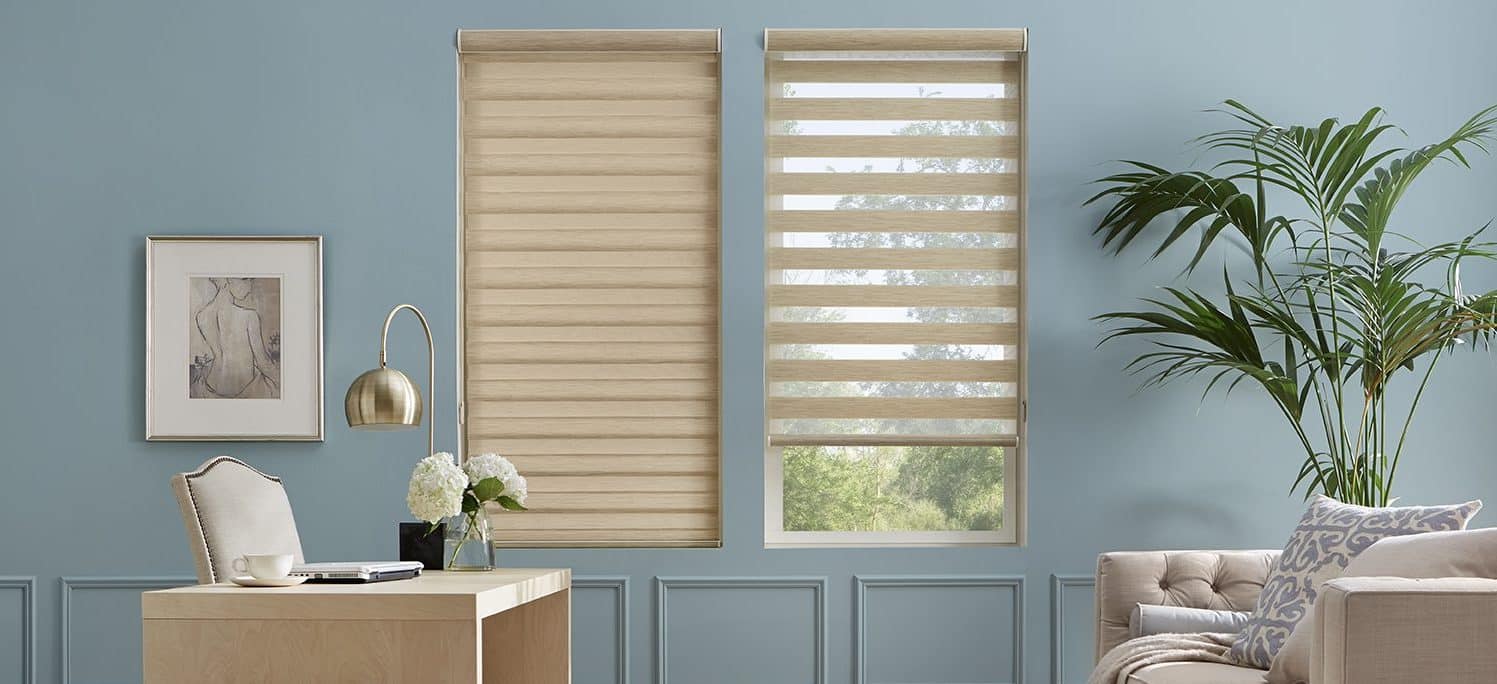 Highlighted Benefits:
» Light and privacy control without limiting natural light

» Great for UV protection

» Heat control options with varying opacity

» Sleek, classic, and flexible style
Suggested Rooms:
» High-traffic areas

» Family or Living Room

» Office

» Guest bedroom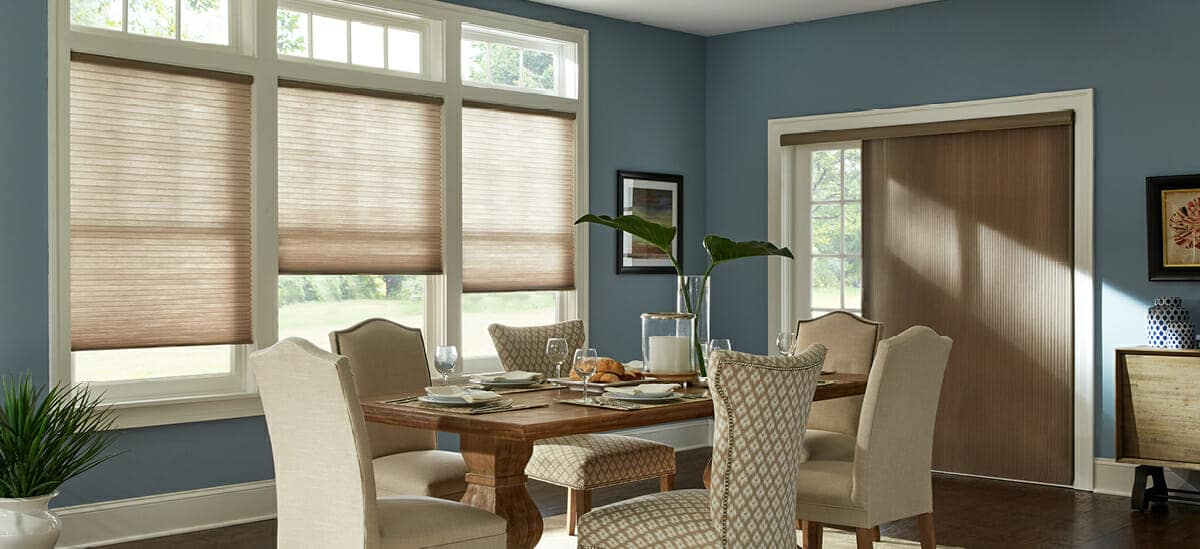 CELLULAR SHADES BRING THE ULTIMATE CONTROL
If you are keeping a close watch on your energy bill or focusing on climate conscious options for your home, cellular shades may be your best choice. The honeycomb design tends to be a crowd favorite because of the classic look and insulated energy-efficient features. They are some of the most customizable window treatments making them super versatile and fitting for all styles in the living rooms, bedrooms, nurseries, and sunrooms.
Those decorative windows that can be out of reach, like skylights, can also be a culprit of air leaks allowing heat to sneak in. Cellular shades are the perfect window covering to help give maximum light and privacy control. One of the features homeowners love is that these shades can be designed to work from top to bottom or bottom to top. You can easily follow the pattern of the sun by adjusting the shade as the day goes on to bring just the right amount of sun in, or not!
Energy-efficient cellular shades could be the answer for room temperature control. The flexible geometric design of cellular shades make them compatible to almost any window shape or size. Choices seem endless when you can choose from two on one headrail, vertical, circular, angles, and skylight fittings. We are happy to give you a custom quote and designer suggestions for the high-quality cellular shades that give your home that finishing touch.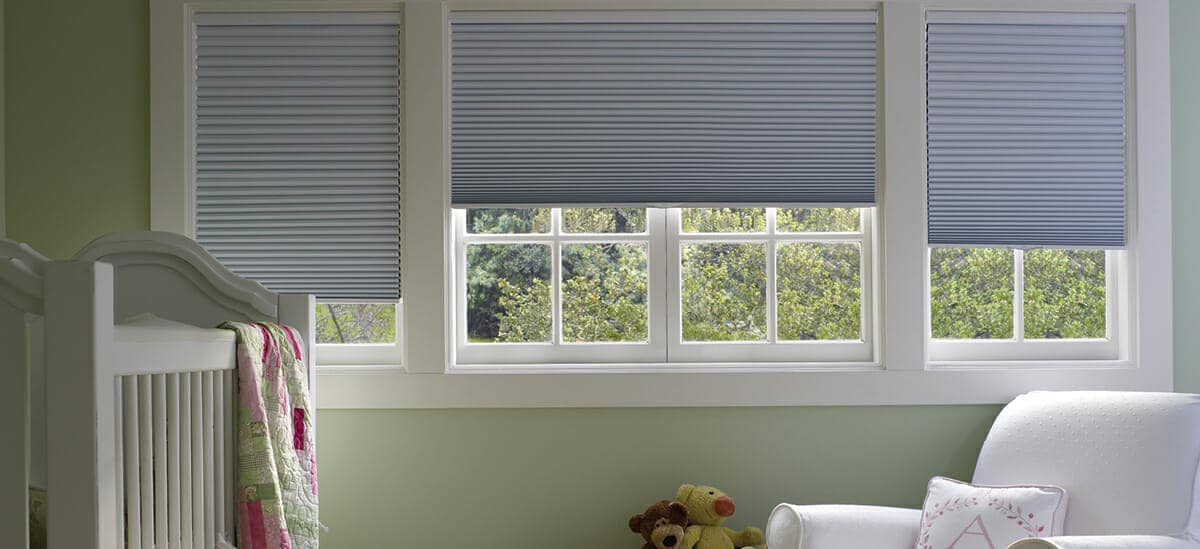 Highlighted Benefits:
» Known to be most energy-efficient

» Installations can reduce solar heat up to 80% (US Dept. of Energy)

» Coverage for UV protection

» Cuts down on heat entering the window

» Most customizable and flexible style

» Child safety
Suggested Rooms:
» Living Room

» Bedroom

» Nursery

» Sun Room

» Doorways & Room Dividers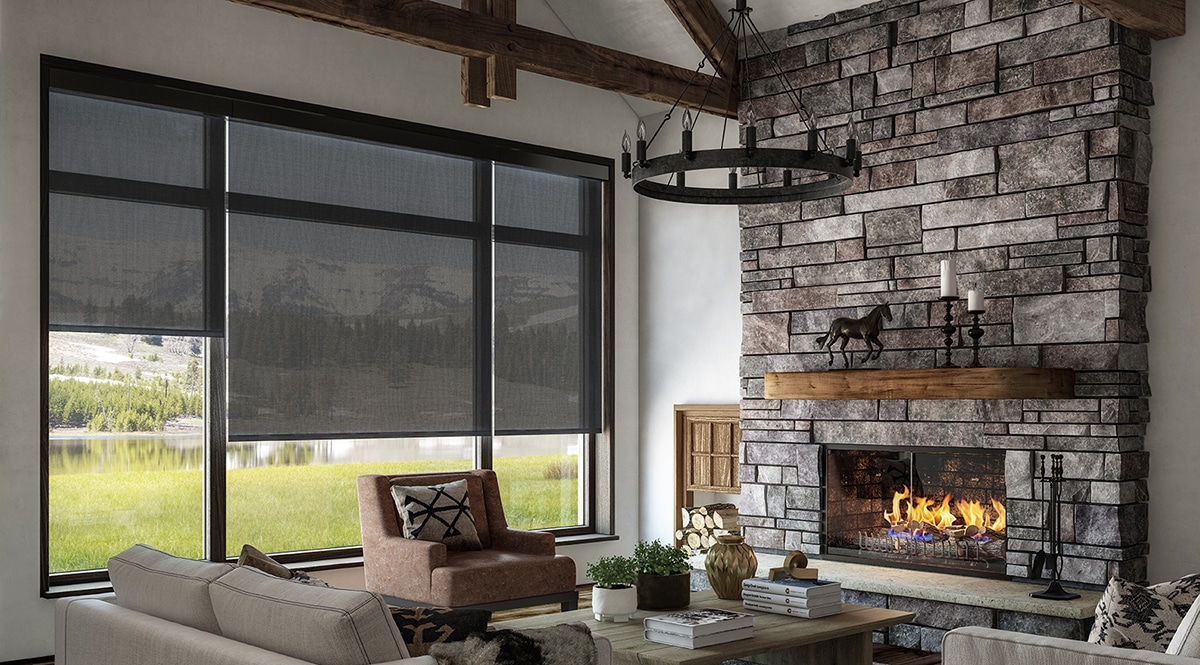 Finding ways to prevent cool air from escaping the house can easily be missed. Windows and doorways specifically account for 21 percent of air leaking into or out of the home. Installing proper weatherizing elements can help you save up to 30 or 40 percent on heating or cooling costs, according to the U.S. Department of Energy. How can the right insulating roller shades keep your home at ideal comfort levels? You may be surprised.
Roller shades are some of the most popular and most affordable window treatments available. Roller shades can act as insulation and a barrier for air seeping into the home.
They are built with one sheet of woven material, and can be pulled to the desired length by rolling out along the window. These window coverings are built by attaching the fabric, vinyl, or solar screens to a spring-loaded or motorized roller shade, conventional roller.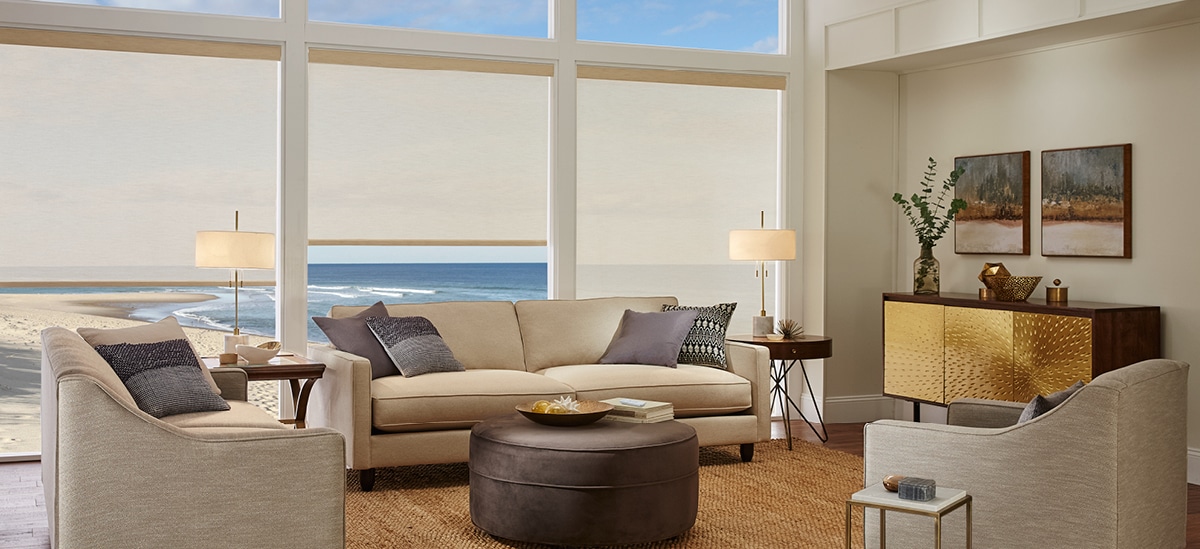 There are plenty of customization qualities that are compatible with either automated or cordless control options. You can even dress them up with softer draperies or a stylized cornice-box, valance, or track selection.
Note that solar shades, or sun shades, are a bit different than your typical roller shade. These are specifically built with sun-blocking mesh materials that reduce heat in the home, protect against UV rays and harsh sun exposure, and conserve energy.
Roller shades and solar shades are both smart choices when planning indoor or outdoor window treatments. They have been around for a long time and for a good reason! They have a simple, fresh look, are easy to use, and now come with tons of modernized features to make your life more convenient. At 3 Blind Mice Window Coverings, we have a variety of styles that can blend in with any kitchen, patio, and dining room design.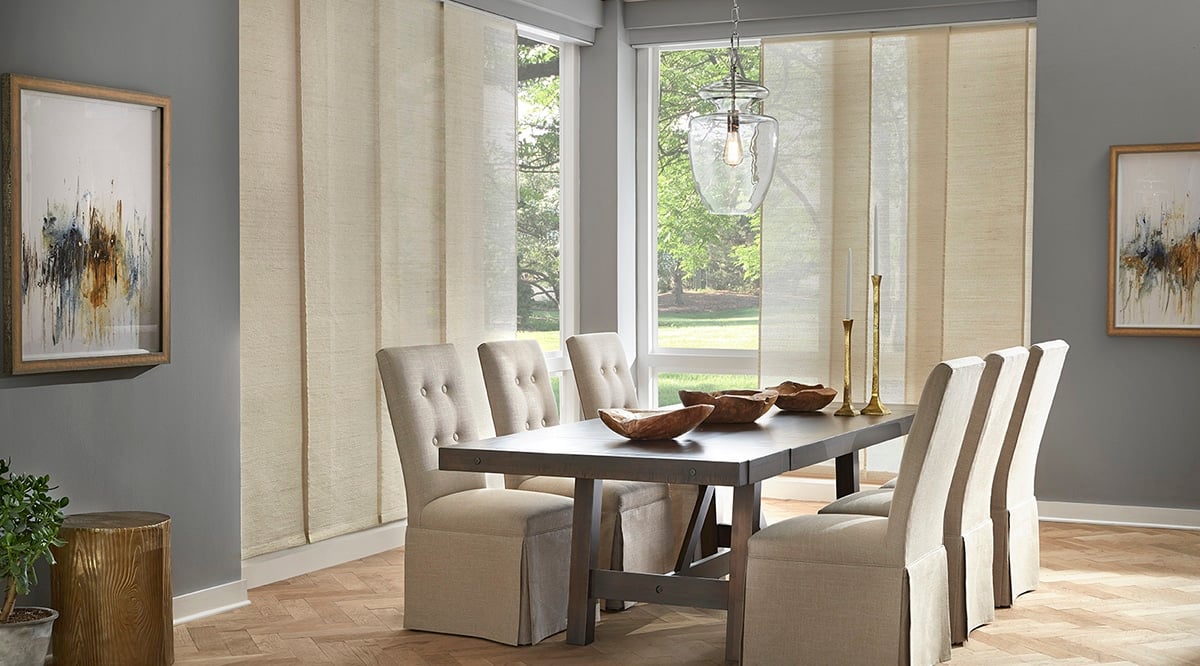 Highlighted Benefits:
» Most popular or widely-known option

» Most affordable option

» Reduces heat in the home

» Coverage from sun exposure

» Conserves energy

» UV ray protection
Suggested Rooms:
» Kitchen

» Dining room

» Patio

» Den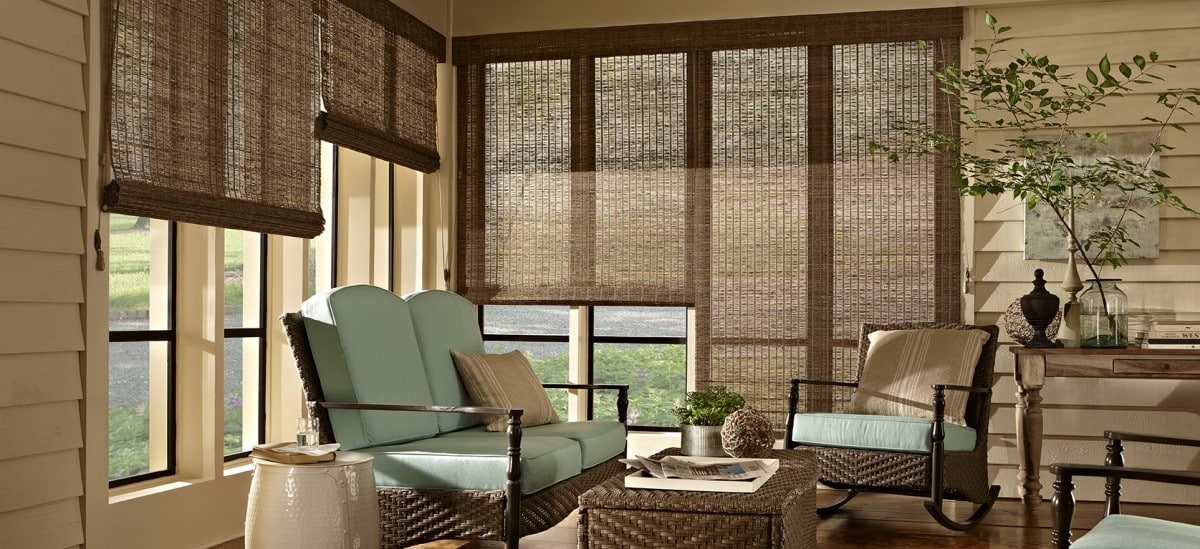 THESE SHADES ARE WOVEN WITH COOL-SAVING DETAIL
Feel like sprucing up your window treatments for the summer season? Consider custom woven shades that can add a unique twist to any room. Because these shades are made from renewable natural sources such as bamboo, jute or grasses, they can be versatile in how they are styled. Use them in a formal setting and they bring a more luxurious, high-end feel. Add them to a more casual room and they can transform the space into an earthy, zen-like atmosphere. They are a perfect companion to the sun's rays, but let's keep them out this season.
Woven shades are a great tool for filtering light. To enhance their energy efficiency, try combining them with a blackout or privacy liner to add a layer of insulation.
Now that woven shades have motorized features, including voice activation, you can create the right atmosphere of light or cooling temperatures with the touch of a button.
Choosing woven shade window coverings for your space is eco-friendly and cost-friendly. Give us a call to discuss if these energy-efficient shades will work best in your home.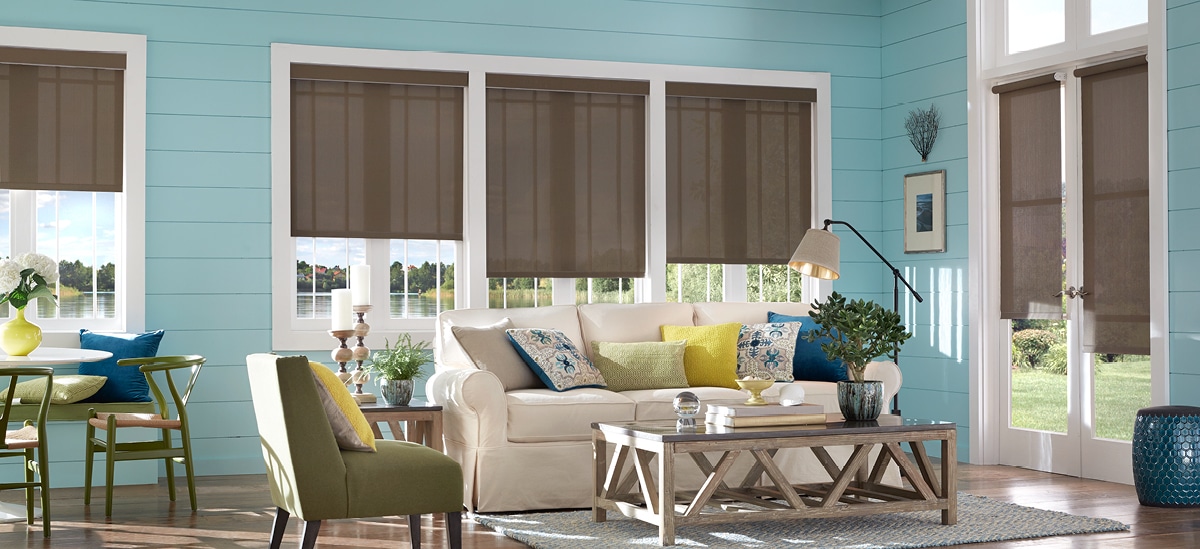 Highlighted Benefits:
» Eco-friendly

» Adds UV protection

» Light filtration

» Motorized/Automated options
Suggested Rooms:
» Bedroom

» Office

» Foyer

» Indoor/Outdoor spaces

» Any room with a view
Let us know what your goals are for energy-efficient window treatments. We can help find the proper installations so you can beat the heat and cool down in style. Preparing ahead of time will make your home more cost effective and sustainable for any climate.