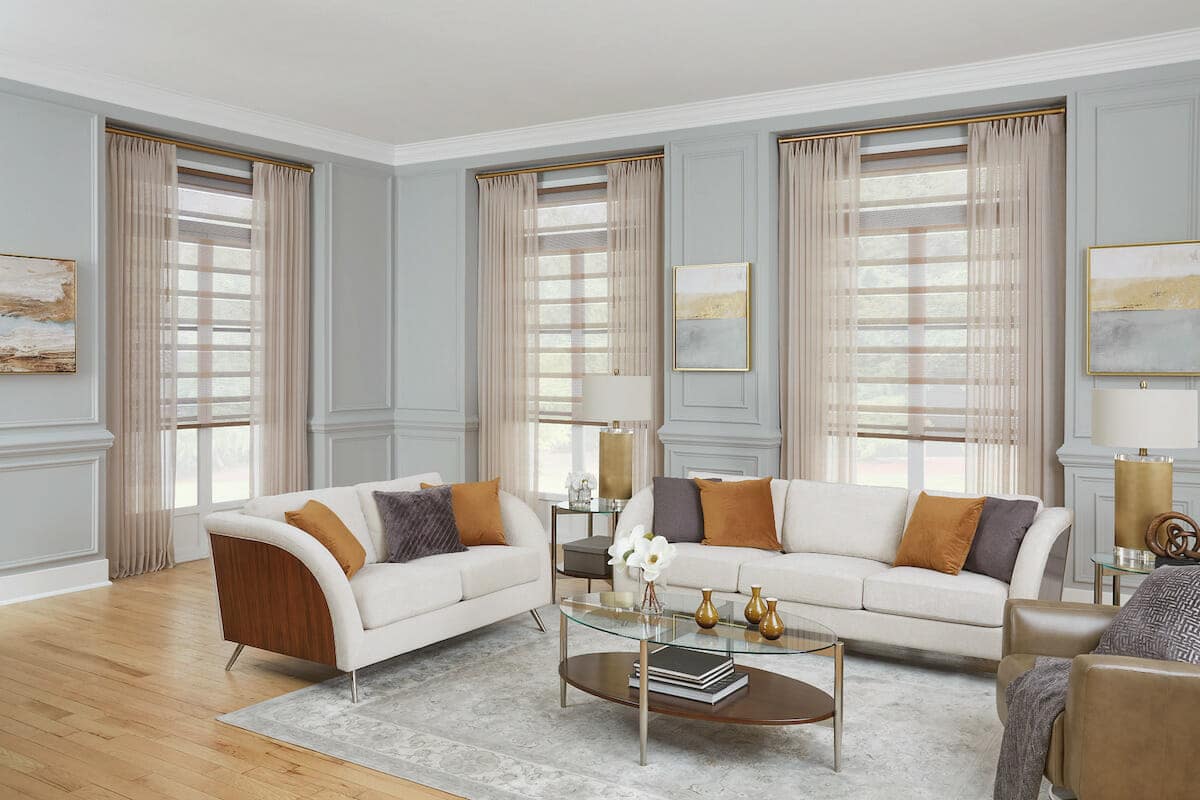 Window treatment mistakes are costly!

If there is one mistake to avoid when designing your home, it is choosing incorrect window treatments. Trust us, there are many ways to do it, and we've seen it all. Homeowners want the perfect atmosphere in their homes. Choosing the appropriate window coverings can help visually transform any space and enhance the quality of life, but doing so takes time and effort. We did the hard work for you so you can avoid the stress! Here is a list of the nine most common mistakes homeowners make when buying window treatments.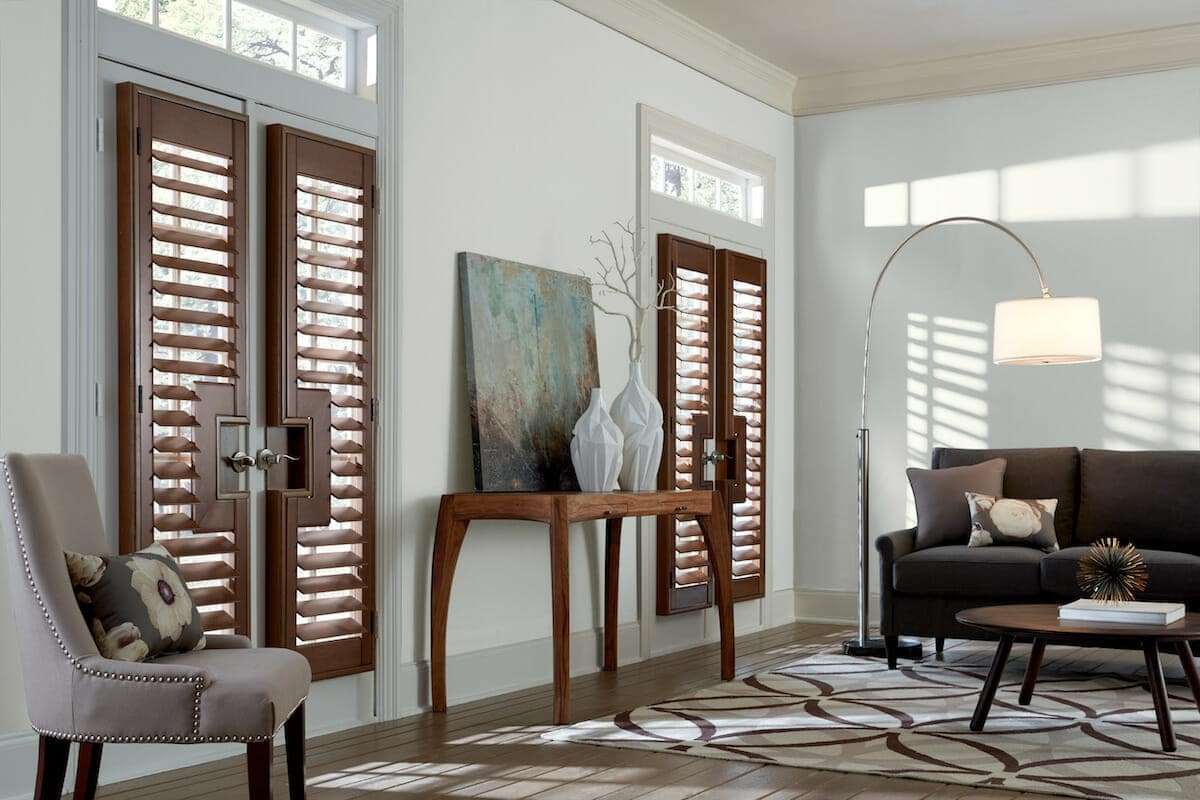 1. MEASURING WINDOWS YOURSELF VS. GETTING CUSTOM FIT WINDOW TREATMENTS
The importance of accurately sizing your window treatments is highly underrated. Measuring incorrectly will waste your time and cost you more money in the long run. Making the investment upfront to get your windows correctly measured and sized is well worth it. 
Neglecting to get an accurate measurement can result in disproportionate coverings, misalignment, faulty functionality, and reordering. If you feel comfortable enough to order treatments online or from a store, make sure to spend extra time to get the correct measurements for the window as best you can. It all depends on the type of covering you are purchasing, which could mean measuring the length, width, height, and depth to ensure everything aligns symmetrically upon installation.
Window treatments work best when they are custom fit. It ensures that the coverings provide you with the light, privacy, energy-efficient, and appeal as intended. We suggest scheduling a consultation with us to get you an accurate fitting. We will help you measure twice so you only have to decide on a covering for your windows once.
2. NEGLECTING OVERALL STYLE AND DESIGN
Picking the wrong color, pattern, or even material for window treatments can make all the difference. Each room of the house may call for something unique in terms of style and functionality. 
Trying to match existing paint in a highly visible area might come easy, but not taking into account how much light you want to let in, how much privacy you require, or the layout you need can lead you to pick the wrong treatment. For example, you may want natural sunlight to shine through the main living area. In the bedroom, you might prefer blackout curtains for more privacy and darkness. Kids' play area? Are you more of a traditional type? Or do you prefer the modern appeal? Each desire will require the opposite type of covering. Knowing this ahead of time will help you in choosing styles that can work together and match your decor and lifestyle choice.
Many people do not take into consideration how much the right window treatment can impact the rest of the room. Coordinating window coverings throughout the whole house will create a nice ambiance. Stick with one style that matches your home – this could be classic, modern, rustic, or color-themed. Then, choose designs for each specific room as desired. Whether you are looking to add some style points to your home or just trying to get rid of those outdated drapes, there are simple solutions for every need!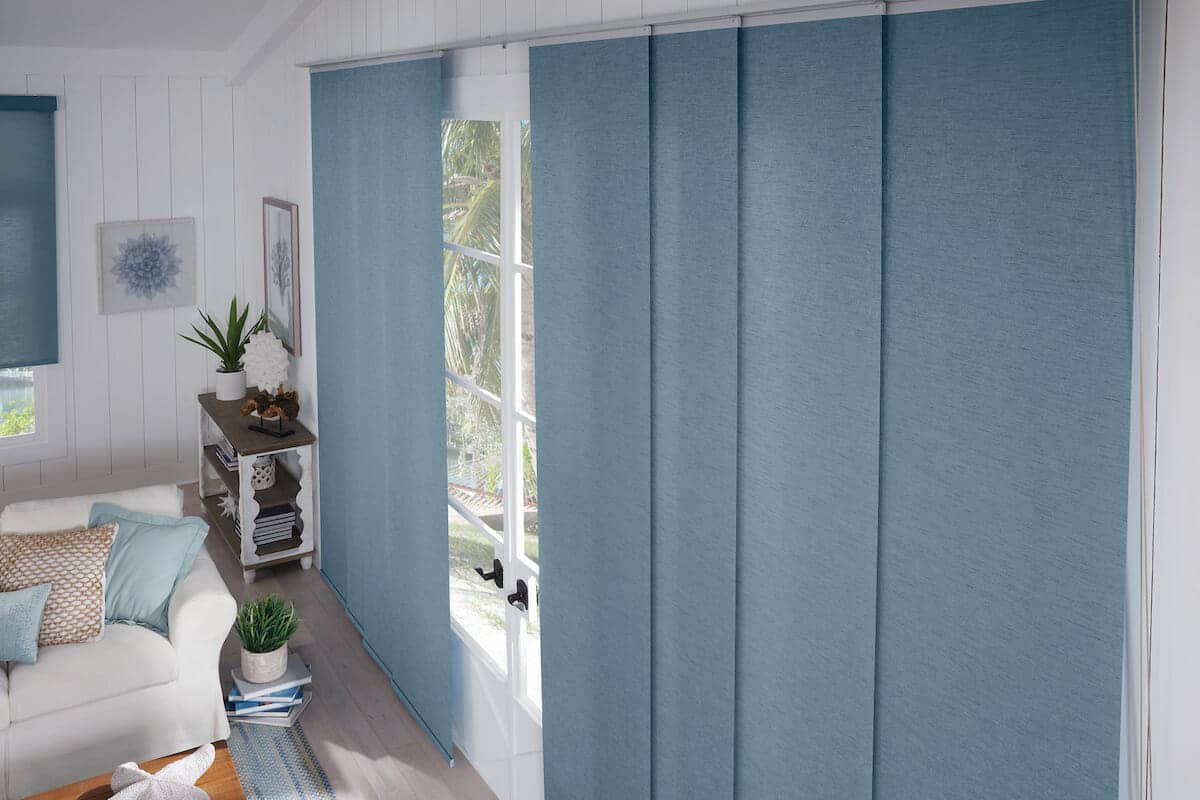 3. NOT THINKING ABOUT MAINTENANCE AND SUSTAINABILITY
Keeping up with home maintenance can be a lot of work. Don't let the wrong type of windows or coverings be part of the reason. Before purchasing, make sure to go through all of your options and ask yourself these simple questions:
» What is the main purpose of the room? 

» Do I know how to work with and maintain this style? 

» What fabric or material works best for the room?

» Is this something I plan to change in the next 5 years? 10? 20 or more? 
Window treatments come in all shapes, sizes, colors, and materials – for different reasons. Think about the location of the windows and the room's main purpose. When shopping for common areas like living rooms or dining rooms, you might choose curtains with a low-maintenance material like cotton. Kitchens, bathrooms, and sunrooms will need something more durable like blinds that are easy to clean and can withstand any moisture in the air, thus avoiding genuine wood blind might be an important factor. If you are decorating a bedroom and want more style, you might choose colorful drapes or blackout curtains that are made with a more tightly-woven dense material.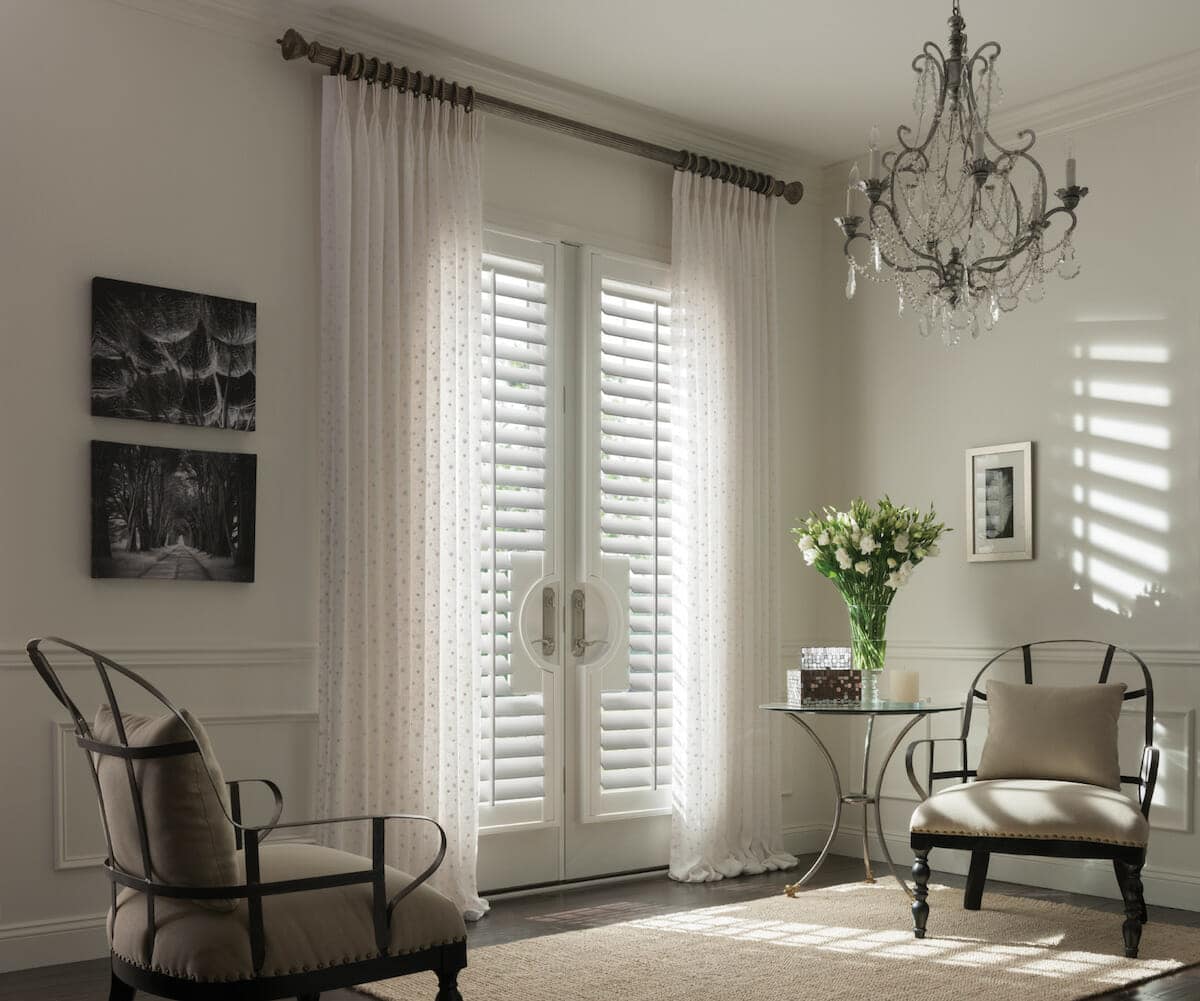 4. CHOOSING THE WRONG MATERIAL FOR THE WINDOW COVERINGS
Fabric and material choice is also an important factor when it comes to care, maintenance, and overall style. Classic fabrics like cotton, linen, or damask are a safe and low-maintenance choice yet have longevity. Some of the more popular fabrics for curtains and drapes including voile, nylon net, lace, and velvet will need specific attention, as they are more delicate and suggest certain care instructions for cleaning. 
Choosing the right material or fabric for your space will affect insulation requirements, lighting, and sound. 
Whether you are buying a house for the first time or redecorating, let's start at step one and sit down for a consultation. We'll make sure you find the best fit for you and your home for years to come.
5. GOING TRENDY WHEN YOUR HOME ALREADY HAS AN ESTABLISHED STYLE
If you have already established a certain type of interior decorating theme, choosing trendy designs might clash with other elements in the room or may not provide the right functionality you need. While being in the know of what's "in" and what's "out" is a great way to stay inspired, use it as a starting point and then look at the bigger picture.
It is easy to be influenced by hot window treatment design trends that come around each year. While keeping up with trends is fun, they can be expensive and ultimately the wrong choice for your house. Instead, stay up to date with new window features or innovations. Products like dual-layered shade systems, cellular shades, or plantation shutters might be the answer to updating or improving your window coverings. They are focused more on energy efficiency, motorized or automated solutions, privacy, and light-filtering features – all items that will never go out of style.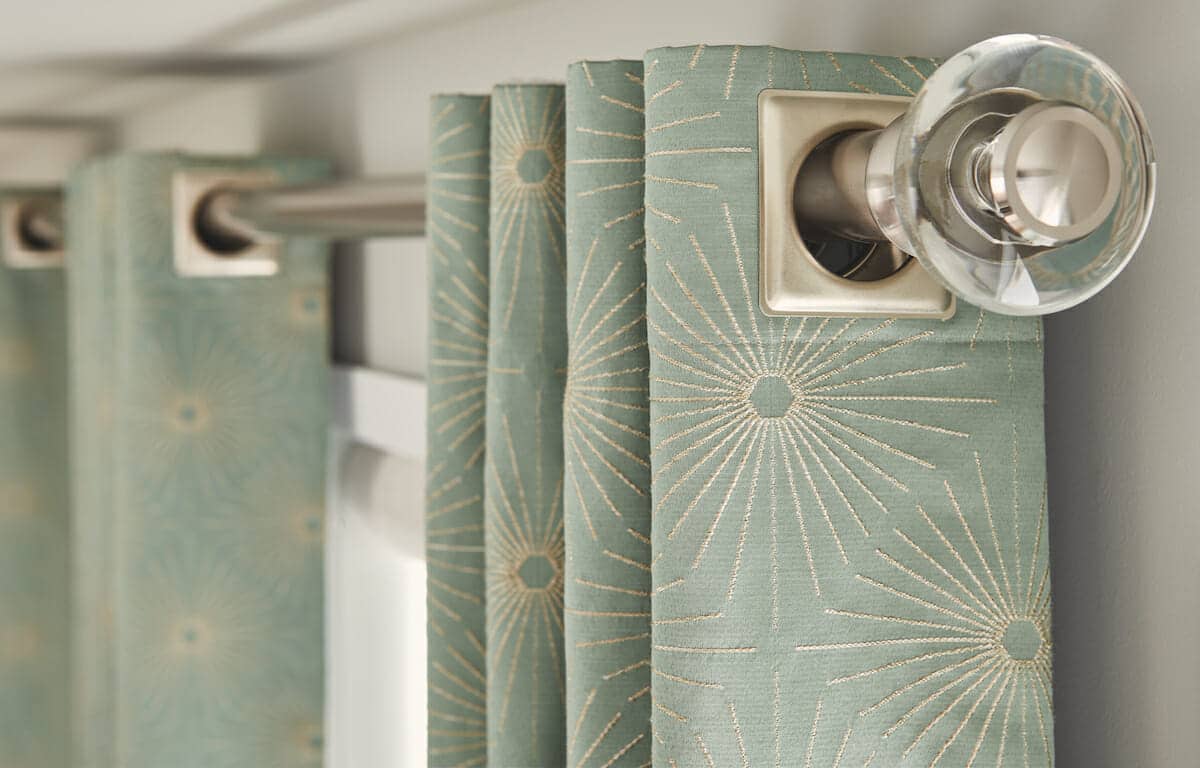 6. FORGETTING HARDWARE
Hardware is a big part that many forget to include when buying window treatments. Curtains and drapes attach in numerous ways. Depending on the style of the panel attachment – be it rod pocket, rings with clips, grommets, or tabs, it will determine how the window covering fits in with the room's overall style. Take into consideration how the material of the curtain or drape will fall or fold with different attachment types. 
Most importantly, specific hardware is needed to help support the window covering. Some pieces, like rods and decorative end knobs, can be interchangeable. This can be a great way to refresh your windows without getting all new treatments. Whatever you decide, ensure that the hardware can handle the weight and is installed into the wall correctly to avoid any damage. 
Last but not least, hardware can be the final unique touch that pulls everything together. It's all in the detail!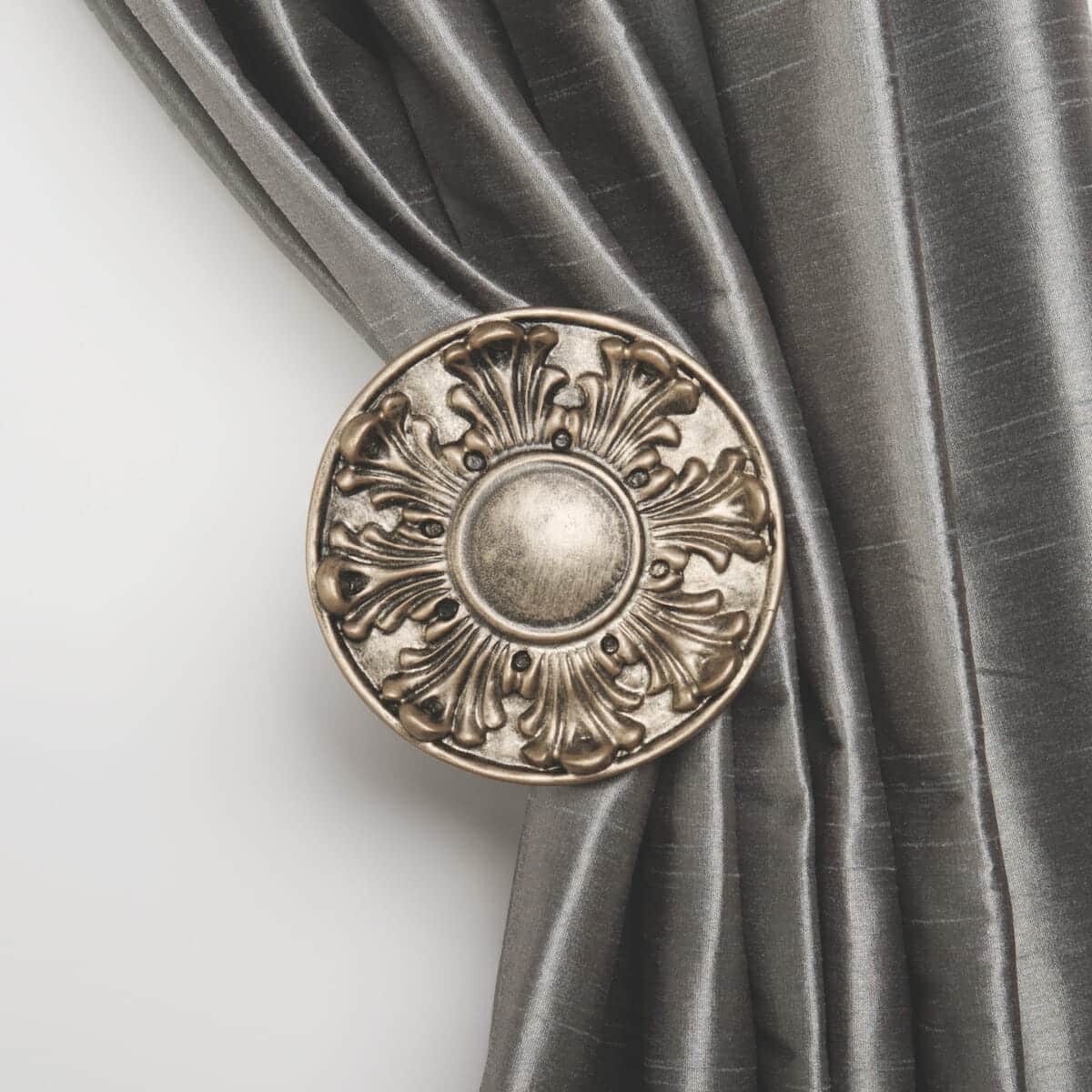 7. DISREGARDING FUNCTIONALITY
Drapes, shades, shutters, curtains, and blinds – how do you know which is the right choice? Think about the use of the window like you do the purpose of the room. For instance, families with toddlers or pets often go with cordless window coverings in common areas and nurseries to provide more safety. Cords can be a safety hazard in the home, but there are many options today like cord-free cellular shades, roman shades, or roller shades that adapt to any room and are risk-free. 
Do you have sliding doors that lead to a deck, patio, or backyard area? Consider vertical cellular shades, SmartDrape shades, or custom motorized shades when faced with elements outside. Vertical blinds are easy to maintain and provide privacy without sacrificing light control. All of these options are versatile and create a sleek look while covering a larger area in your home. 
You may be surprised at how much the right window treatment can influence the overall feel of your home. It is our job to find the solution that works best with your lifestyle so that you can achieve a balance between style and function.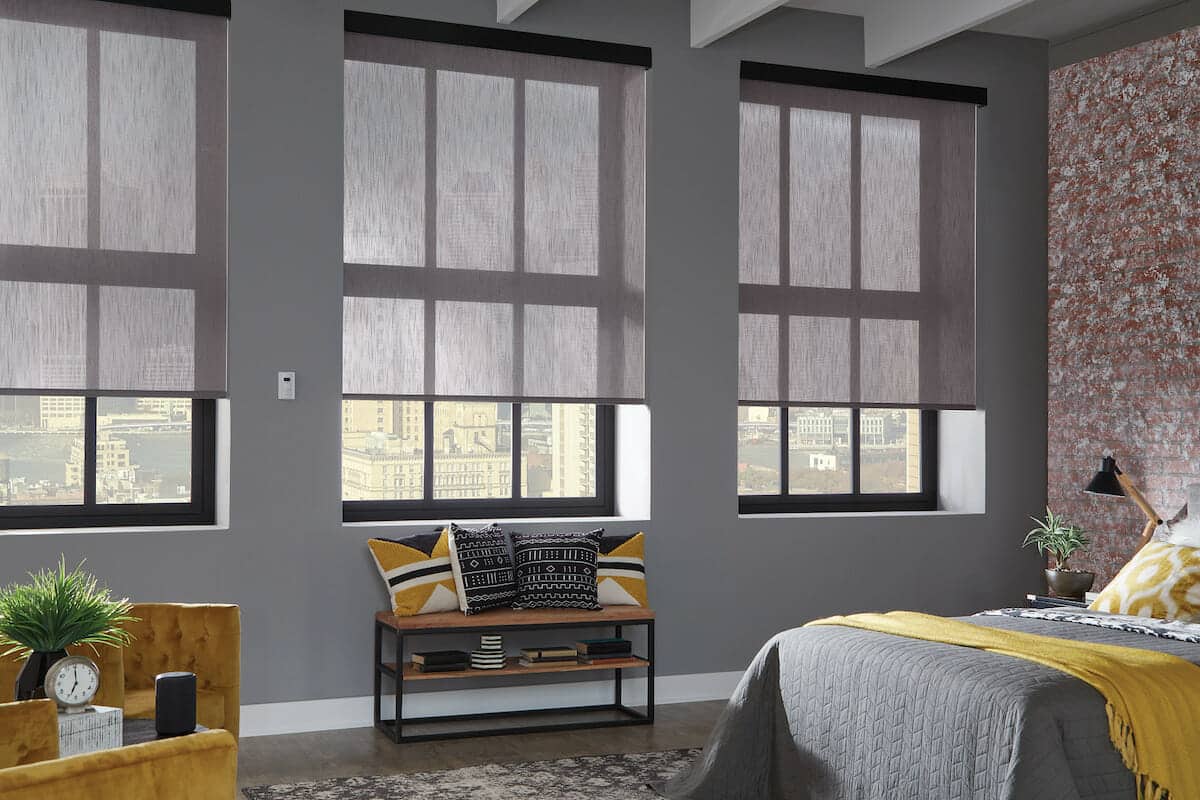 8. WASTING TOO MUCH TIME
Shopping for window treatments may sound like a colossal task…and it is! Start with a plan, your end goal, and a budget. Take a look at some of our sample window treatments, collect photos of inspiration, and use fabric and color swatches. Once you make a choice, stick with it! You will save so much time and money by doing some research and preparing ahead of time. Even if you are getting a custom design or fitting for your windows, knowing your end goal will help everyone involved.
9. NOT HAVING FUN!
Even though there can be a lot involved in the process, adding custom window treatments to your home should be a pleasant experience. If you want to focus on the fun aspects of window covering shopping without getting bogged down in details, let our design experts guide you through the process seamlessly. We'll help you figure out a strategy that will help you stay on track and save time. If you don't know where to start, or feel overwhelmed, we can help! Schedule a SAFE & CONVENIENT Virtual Consultation with one of our Window Covering Design Experts to get things started. The appointment is free, and you'll be working directly with a dedicated designer via video chat.