Let's face it; we all have recently spent plenty of quality time at home. The values and priorities surrounding our homes have shifted for many. Homeowners are taking a more focused approach to creating a space that fits their daily needs. According to the National Association of Realtors (NAR), owners and buyers desire homes with more space, healthy-living features, and overall convenience. The most sought out amenities in 2021 include outdoor spaces, a home office, pools, and home gyms. 
Now that warm weather is just around the corner, what if you could create a mini summer getaway without having to leave the house?  While it might not be the same as that annual trip to a tropical island, you can create that feel and essence right in your backyard – and your kitchen, the bedrooms, your living and dining rooms – the whole house! All you need is some summer decor and a little added flair to make you say "ahhh" at the end of your day. 
 Here are our top 10 tips to help you create that at-home oasis you've always dreamed of.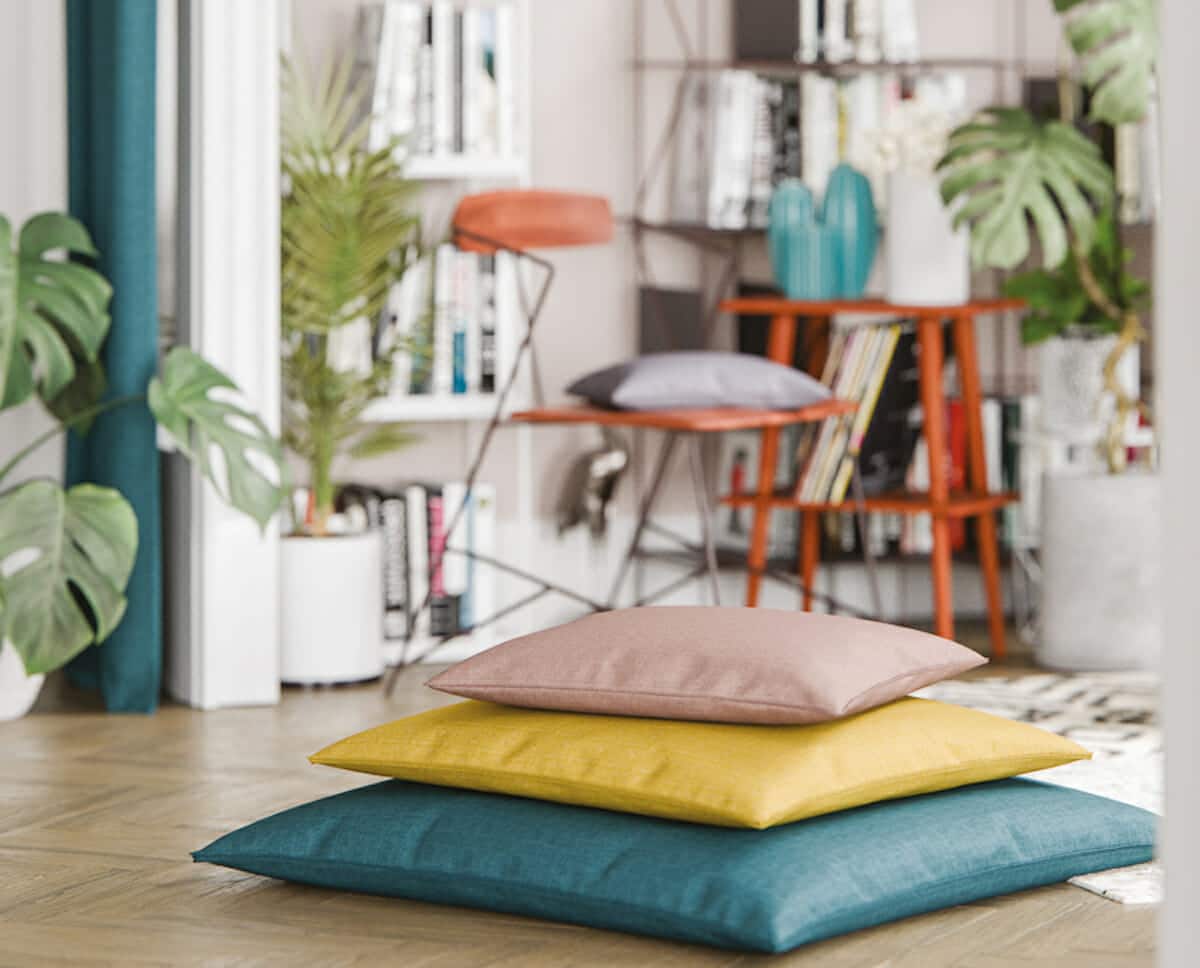 COLOR IS YOUR NEW BEST FRIEND 
Adding some color may be one of the easiest (and most fun) ways to liven up your home. Swap out fall and winter accent pillows and throws for brighter colors like yellows, blues, greens, oranges, or pinks. Use artwork with bold statement colors and graphics as an eye-catching piece to take up space on the walls. Find dishtowels, napkins, table runners, placemats, or plate ware to match or with citrus, floral, or tropical prints. Paint an accent wall or furniture to add a bit of surprise to your space. The color will instantly add an easy summer vibe.
Still warming up to color? Try using color in a smaller area like the powder room or an entryway. Start with all-natural tones like crisp whites, beige or tans, sky blues, and other pastel colors. This will create a refreshing atmosphere for a touch of resort-style bliss. You can mix in color for balance when you're ready to change it up.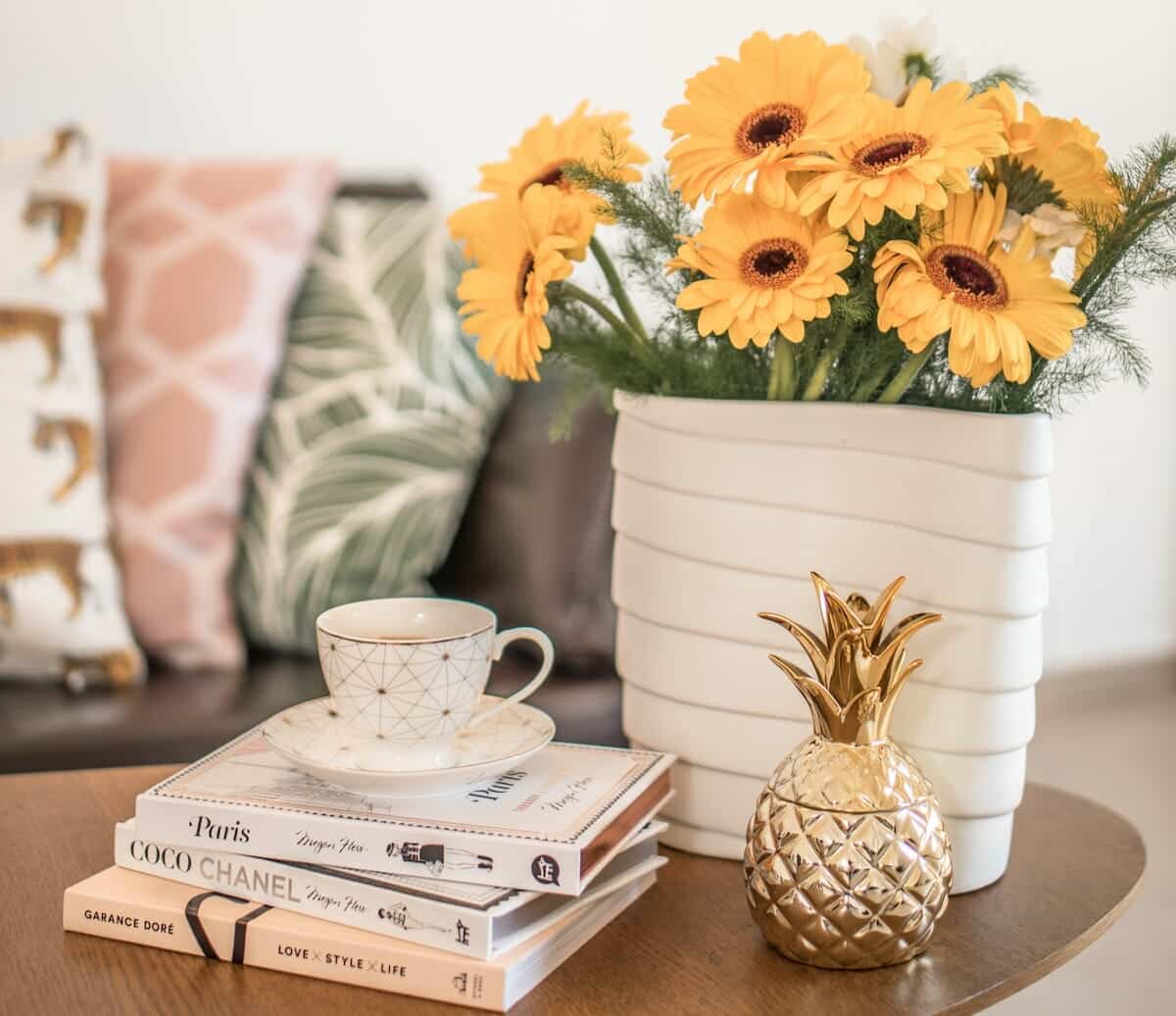 ADD LIFE WITH FLOWERS AND GREENERY 
Plants sales have exponentially grown throughout the last year. Employees working from home and people limited to outdoor space turned to plant life for their health-centric benefits. Houseplants are known to be a stress-reducer, mood-booster, and therapeutic addition to the home. They even act as all-natural air filtration. Plants produce oxygen so they help remove toxins making the air quality in your home fresher than ever.
Bring life into your home with a houseplant, flowers, or greenery. Tall floor plants bring style to empty corners of the room. They will bring more height, making space seem larger. Potted plants can adorn a bookshelf, your nightstand, or a coffee table as a centerpiece. Try an array of succulents on your windowsill for a low-maintenance tropical feel. Hanging plants can add depth to a room or you can try wall hangings or a summer wreath for the front door to greet every day with some greenery. 
Fresh bouquets immediately add vibrancy to any room. Change it up weekly or add single flowers or green branches like palms or eucalyptus to fun glass vases to decorate side tables, dining tables, and bathrooms. A eucalyptus garland is also a great way to decorate your windows, doorways, and mirrors. 
Pro Tip: Add a bundle of fresh eucalyptus to your shower; when mixed with the steam, you'll create a sauna-like aromatherapy experience.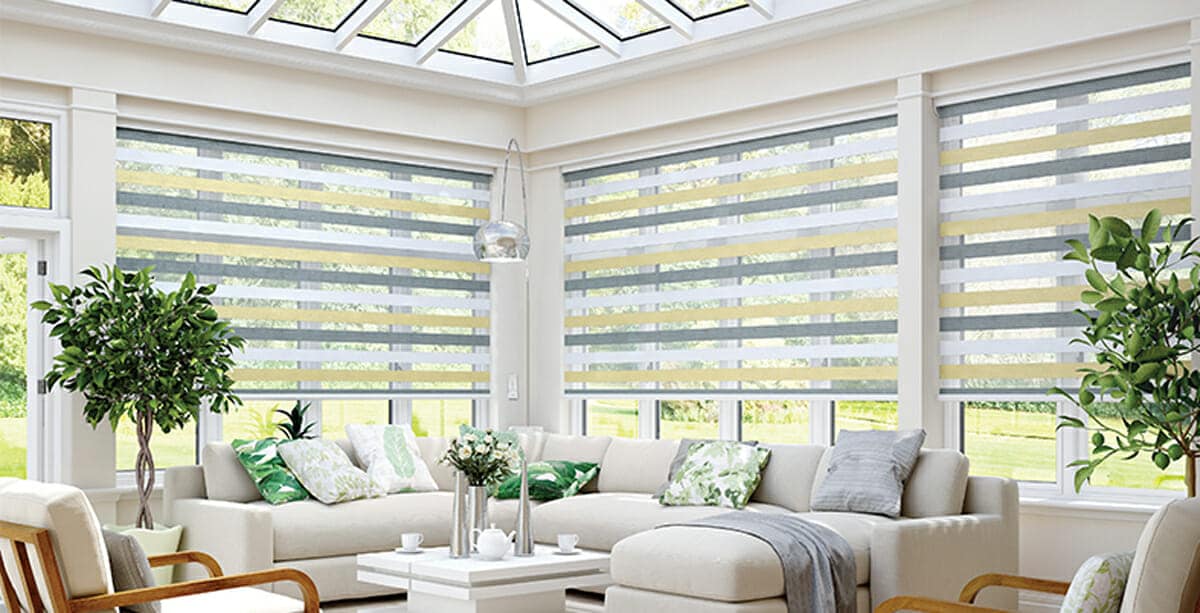 LIGHTING MAKES A DIFFERENCE
The benefits of great lighting can be underestimated, but don't make this mistake! Swap out old light bulbs for new LED lighting options. With LED lights, you'll get immediate luminosity and brightness that makes every space feel more alive and summery. LEDs are more cost and energy-efficient plus are longer-lasting than regular bulbs. Make the change and see how quickly the energy shifts in your environment. 
Alternatively, use natural lighting as much as possible. Leave windows and doors open for that sunlight to come pouring through. Many options can fit your style and needs. Try custom sheer shades as a softer option – they welcome the sunlight and provide the privacy you want. Solar screens are popular because they reduce heat, have UV ray protection, and are energy efficient while not minimizing style or privacy for a home. Wood blinds are another great option to help reflect the light under your control and create a more elegant and natural feel to the room.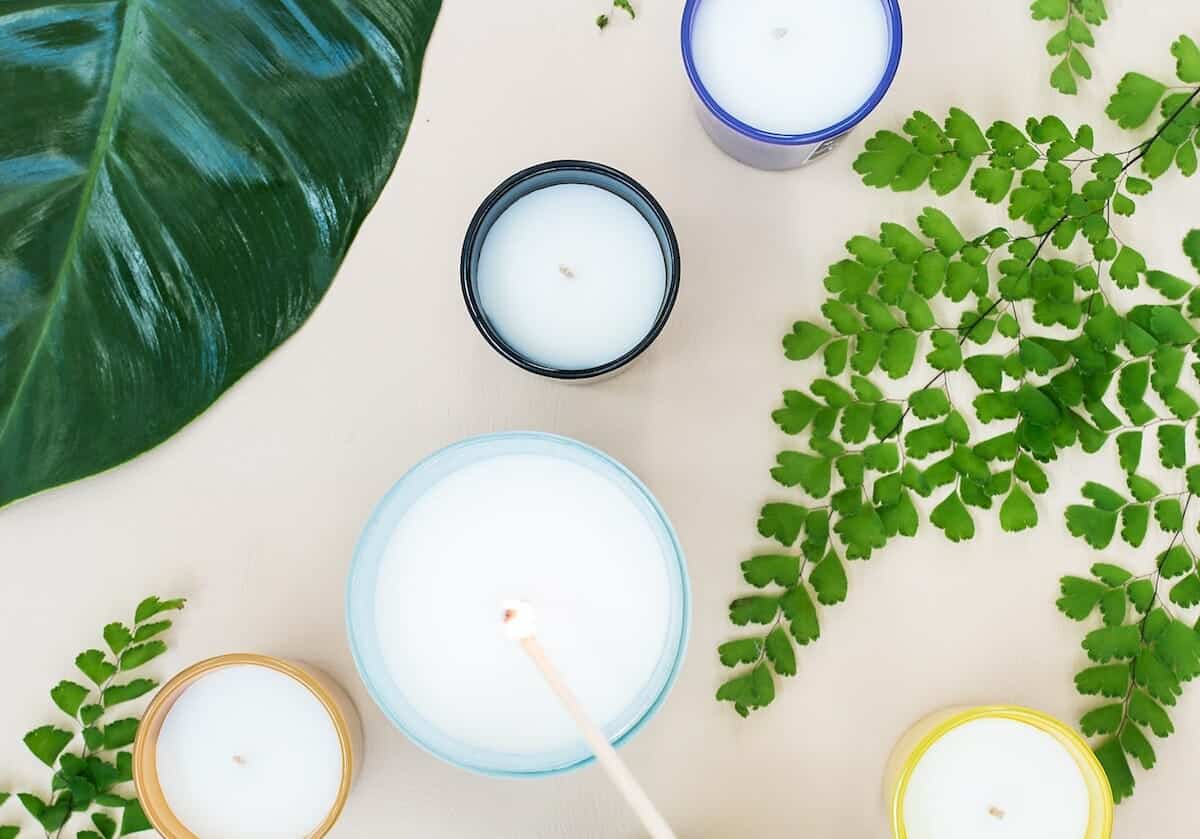 SMELLS AND SOUNDS LIKE SUMMER
Incorporating our senses into summer decorating can bring immense satisfaction. You can add ambiance to any space with soy candles, room sprays, essential oil diffusers, and fresh flowers.
Fragrances like lavender, sea breeze, and cotton will bring you ease and relaxation. Scents like lemon verbena and bergamot, lemongrass, grapefruit, and fresh orange will energize you. Give your space an aromatic makeover by simply adding a few seasonal scents!
Adding speakers to your kitchen or living room, patio, or front porch will level up the quality of music. There are plenty of tropical and summer playlists you can find and create to use as a background soundtrack while working or doing weekend chores; even ambient sounds like ocean waves or a tropical breeze will transform a regular day at home into a stay at the beach house.
CURTAINS, LINENS, BEDSHEETS, OH MY!
When in doubt, start with the basics! Flowy curtains, fresh bed sheets, and light linens all embrace cozy summer living. Sheer curtains create a delicate touch with airy and breezy materials. Choose a cotton, linen, lace, silk, voile, or nylon net style to offer lightness for the summer season without them dominating or drastically changing a room. Choose white, neutral, or pale colors for a simple accent. Do the same with linens and bedsheets. A lightweight material matched with crisp colors will keep you and the house feeling cool and free.
Pro Tip: Considering new curtains? Check out our Definitive Guide to Curtains and Draperies »
Alternatively, you can go for an all-color or theme-based design to inspire your summer oasis. Tropical prints like palm leaves, bright big flowers, citrus fruits, and nature scene prints bring fun-hearted and bold colors to the room. Take the fresh flowers into your sheets and linens with floral designs, which can offer a more elegant and elevated mood. Go with a classic nautical scene and use blue and white stripes, anchors, rope accents, and flags to bring you to the great open sea. Last but not least, you can never go wrong with traditional beach-themed décor. Adding seashell, coral reef, and sunshine embellishments will create a carefree feel.
The best part about linens and curtains is that they are easily changed. You can try out one style and another the next season and constantly adjust to the environment you're craving.
Pro Tip: Get rid of clutter around the house! Space clearing eliminates stagnation and energizes the home. Adding DIY home improvements or finally checking off those minor maintenance tasks will keep you worry-free so you can enjoy your summertime at home.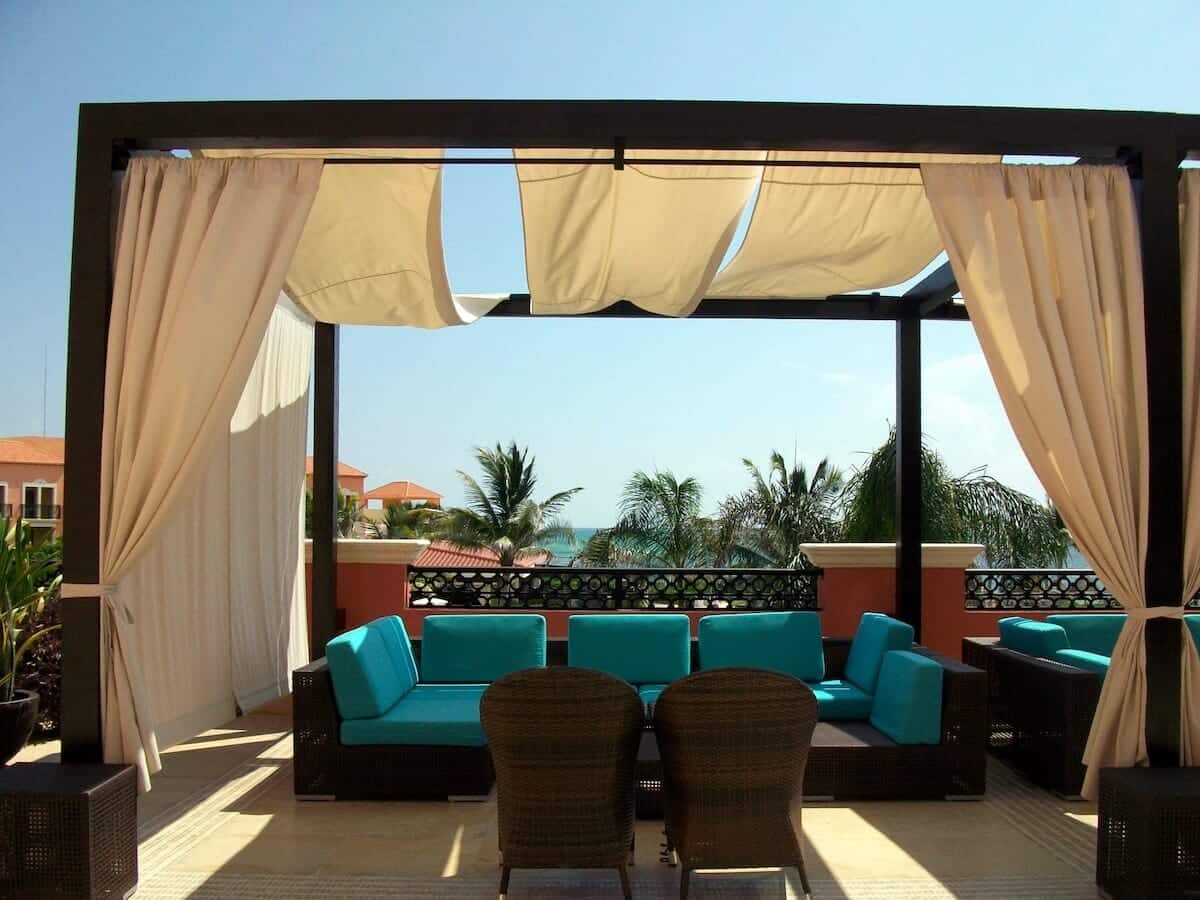 AN OUTDOOR UPGRADE: PORCH IDEAS
Give your patio, deck, backyard, or front porch a facelift with some new furniture. Find some natural woods, bamboo, or wicker-style seating, and add colorful cushions. If color or summer theme isn't your style for the interior of the home, these are the spots to have a little fun! If you're not looking to invest in outdoor furniture this season, consider using playful accent pillows, multi-colored rugs, or throws to help rejuvenate outdoor areas.
Don't forfeit quality outdoor time because of the beaming sun or occasional rainy weather. Adding custom patio window treatments will help elongate time spent outdoors with heat and sun control, especially on those unbearably hot and humid days. Extend your overall living area by adding a custom covering to your back patio for you and your family to enjoy. 
There are many options for patio coverings and screens. If your patio is covered, motorized screen shades are great for eastern, southern, and western exposure areas. Channel tracks and guide cables are a great way to keep the shade from flapping when the breeze picks up. Zipper tracks are a great option if you are looking to keep bugs at bay, too!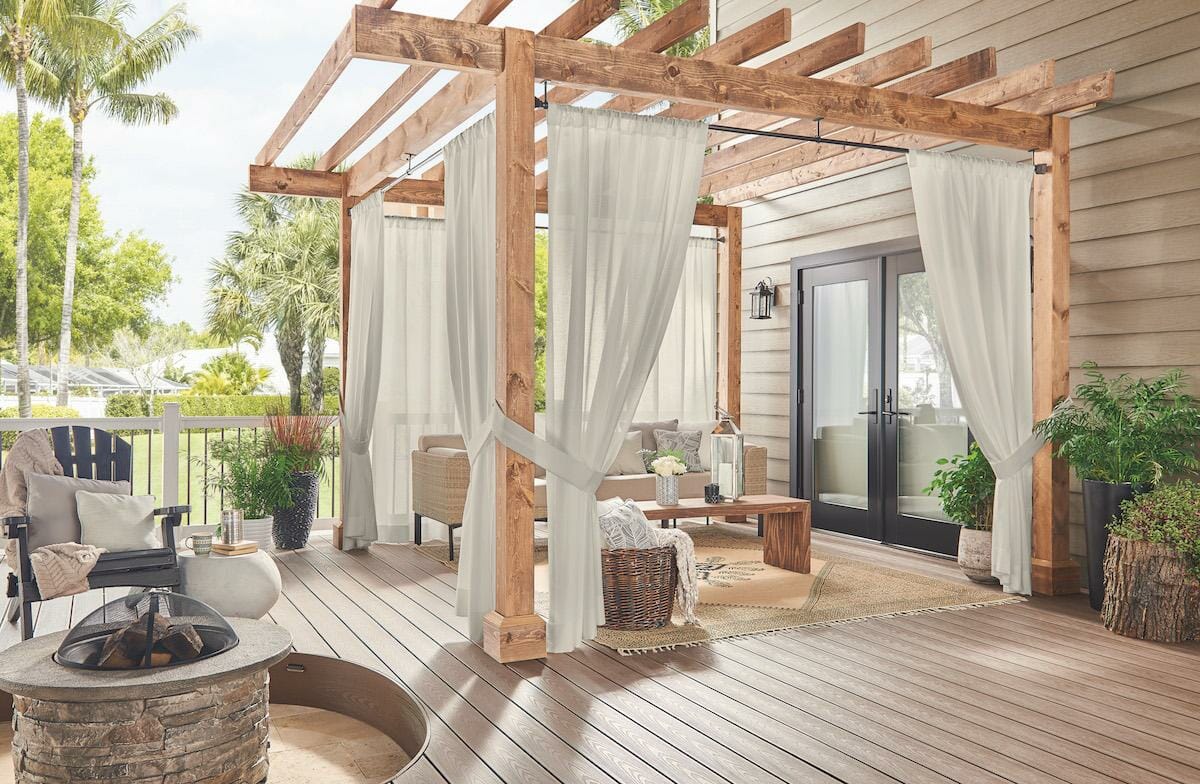 SUMMER ENTERTAINMENT IS A MUST
Create the ultimate entertainment center and you won't ever feel the need to leave the house.  Add a mini-fridge or cooler for grab-and-go refreshments. Include all the essentials like ice buckets, non-breakable drinkware, your favorite spirits and mixers, shakers, soda, and juices, and even garnish like lemons, limes, and mint. 
Add an outdoor dining table with benches and reusable table settings that are easy to clean and store. Consider adding a TV or sound system so that you can create the nightlife feel from the comfort of your own home.
Having an outdoor space is always an added plus for family and friendly gatherings to happen more freely without any interruption to the home. A patio that's party-ready takes pressure off getting the house ready for hosting!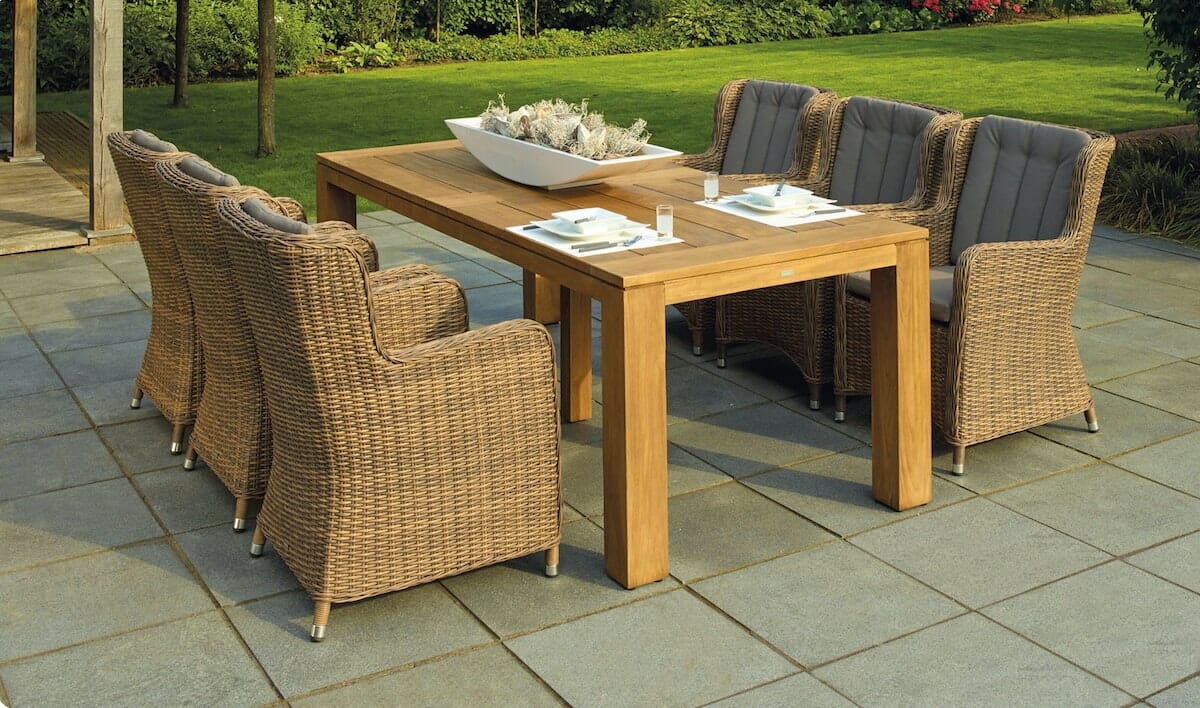 SUMMER DECORATING IDEAS: BACKYARD FUN 
If you have a yard of any size, there are plenty of inspired ideas to create a space to escape to at any time. For instance, find extra-large cushions to make a pillow bed; add blankets or a canopy for a playtime area or relaxation. Another go-to for ultimate comfort is adding a hammock. Find one to install or pop up so you can enjoy your summer reading or those afternoon naps.
There's nothing more nostalgic than cozying up to a campfire. Fire pits have been all the rage this year and they make it super convenient for S'mores and storytelling to close out the evening.
Set up an outdoor movie projector to create a movie night under the stars. Last but not least, stringing market lights, paper lanterns, or placing torches around your yard will transform your outdoor space and create a cozy glow once the sun goes down.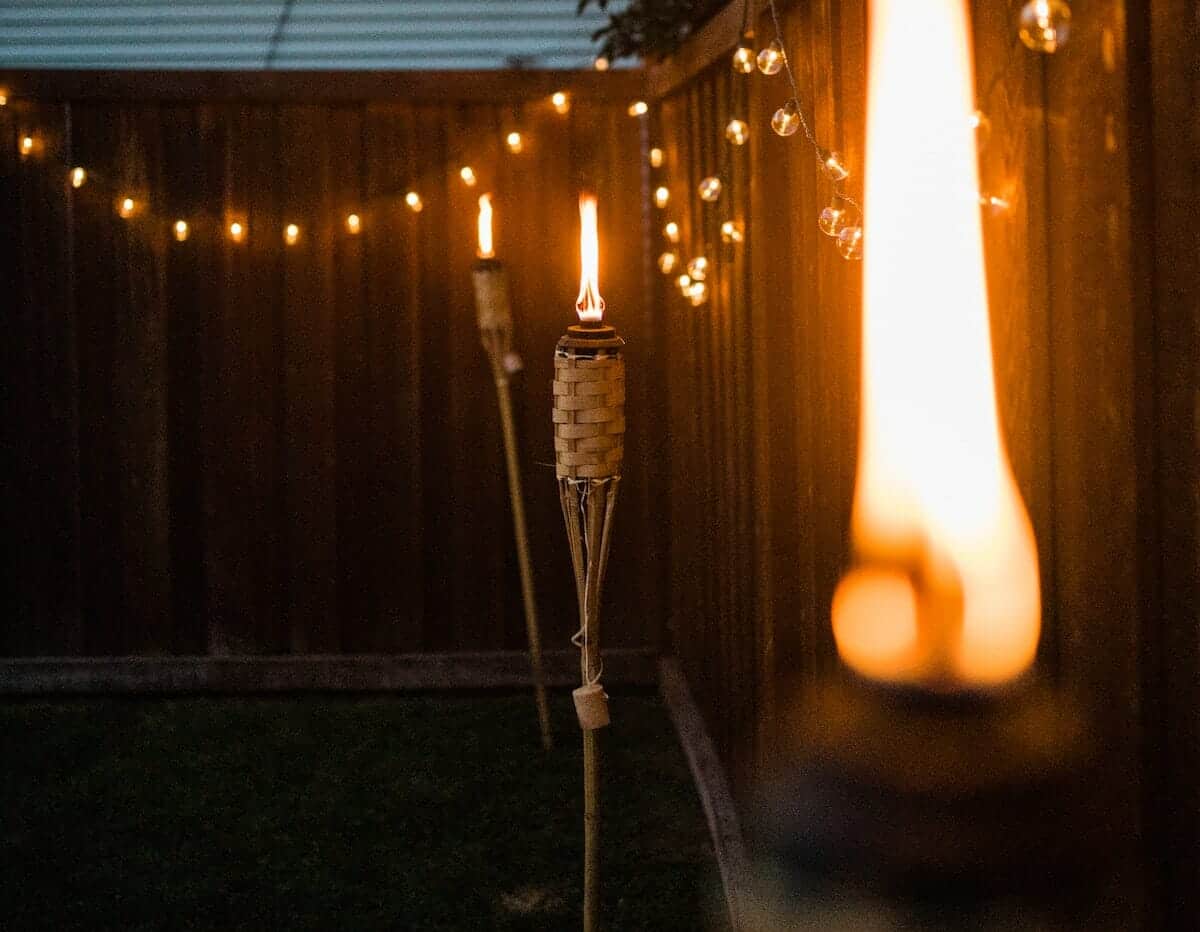 GRILL IT UP FOR DINNER OR BACKYARD PARTIES
Summer meals are the best part of the season! Corn on the cob, burgers and hot dogs, grilled steaks and veggies, kabobs – the list goes on. Adding a grill to the yard inspires family dinners outdoors. It's also a great way to cook a lot of food for a lot of people during summer gatherings.  You're not married to the kitchen but can socialize while you grill, plus clean up is easy!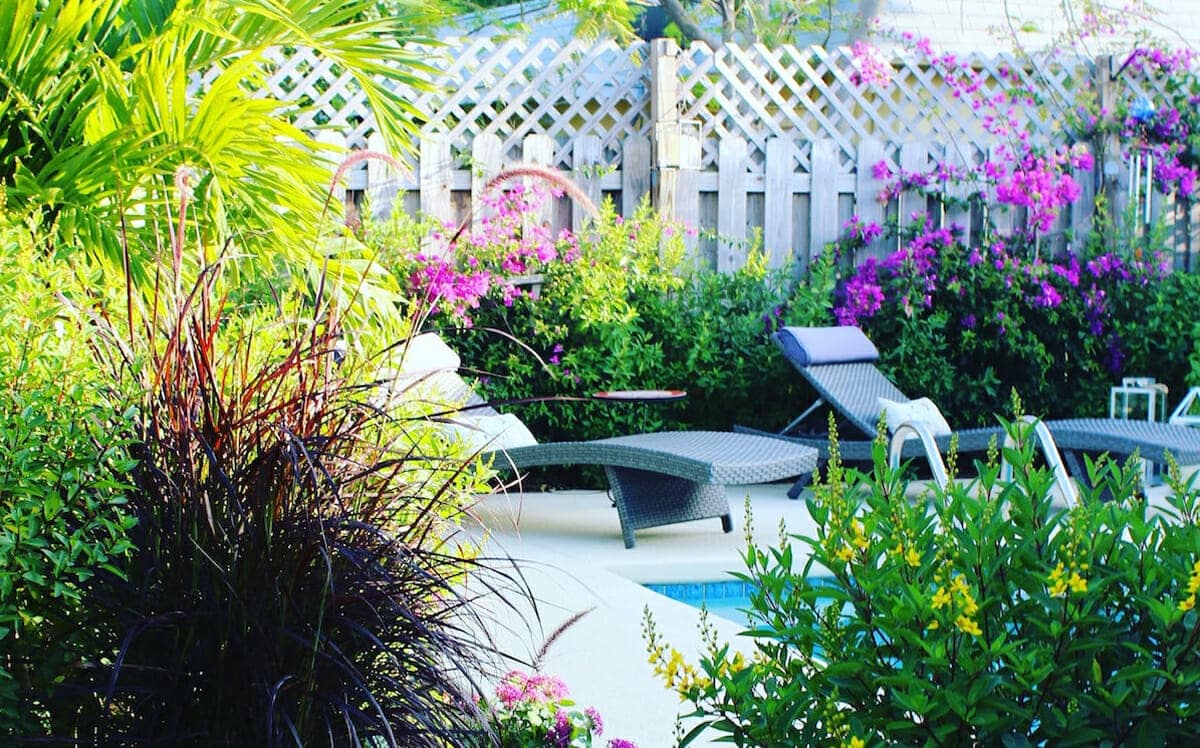 LANDSCAPING AND GARDENING: SUMMER FLOWER ARRANGEMENTS
A great place to start welcoming the summer season is getting outside for some gardening and landscaping. When you place shrubbery, flowers, fruit trees, and bright hanging plants alongside your house, it immediately brings lusciousness to the overall curb appeal—summer decor ideas aren't just restricted to indoors! Use mulch and rock linings for a clean look and feel free to mix and match greenery for depth and dimension. 
Add a garden to your back yard or side of your house to grow vegetables, fruits, and herbs. Plus, it gives you a good excuse to be in the sun. Whether you're a pro or not, a little tender loving care will go a long way. 
Added Bonus Tip: If you have a pool, use tropical patterned towels, and blow-up floats so you can indulge in some poolside delight. Don't have a pool? Add lounge chairs and an umbrella to your yard to enjoy some sunbathing or outdoor reading.
We give you full permission to design the ultimate oasis that you dream of this summer. There are no rules! If you are interested in custom window treatments or shading features, look no further. We'll guide you to the right products to make sure you take full advantage of your summer season.