The best ways to freshen up your home this season
It's not hard to amaze yourself with the end result of your spring cleaning and revamping of your home. The roadblock is getting revved up to do it. This post will give you the motivation, inspiration, and trending know-how to fire you up for a spring home refresh.
We'll cover:
» Simple ways to freshen up interiors.
» Trends that fit – and can help out local creatives.
» Hot to add in Pantone Colors of the Year.
» Making your windows spring-ready.
» And the dreaded decluttering that never fails to…make you feel awesome afterward!
Don't worry, we made sure to find easy budget-friendly ways to bring a spring feel to your house without tons of effort on your part.
Big Swing: Ditch the dark mood of winter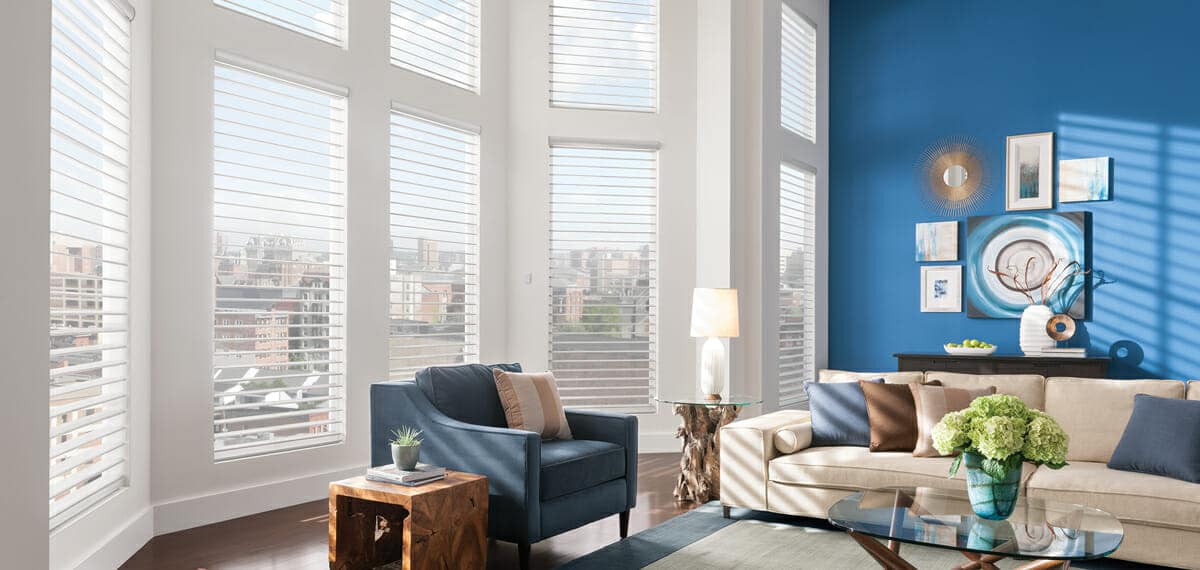 A fresh look inside your home can swing the dark mood of winter right into spring with a few small changes here and there. Adding bright colors that can't be ignored is a sure way to liven up the new season indoors. You can go several routes depending on how excited you are about spring change.
A coat of paint with pizazz in the kitchen puts you in the mood for new recipe tryouts and only takes a day to make it happen. But for a quicker color change, you could add colorful plants outside the kitchen windows—maybe even place them inside a quirky DIY flower box hung underneath the window.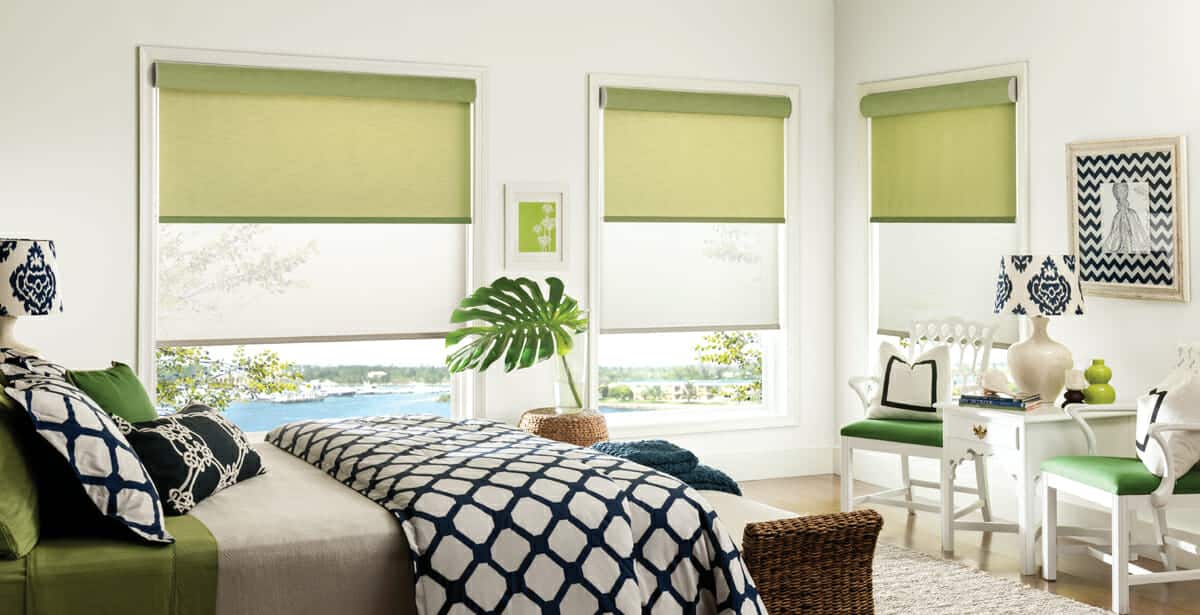 A popping color can truly energize your day. Just be sure you keep a handle on the sunlight that adds to your color revamp. Roller shades let sunlight in that highlights a new paint job and easily lift to make visible those blooms peeking over the window sills. These window treatments also give you control for when summer sun rays roll into the cooking area, because sometimes you truly can't stand the heat in the kitchen.
Nothing Says "Spring" like sheer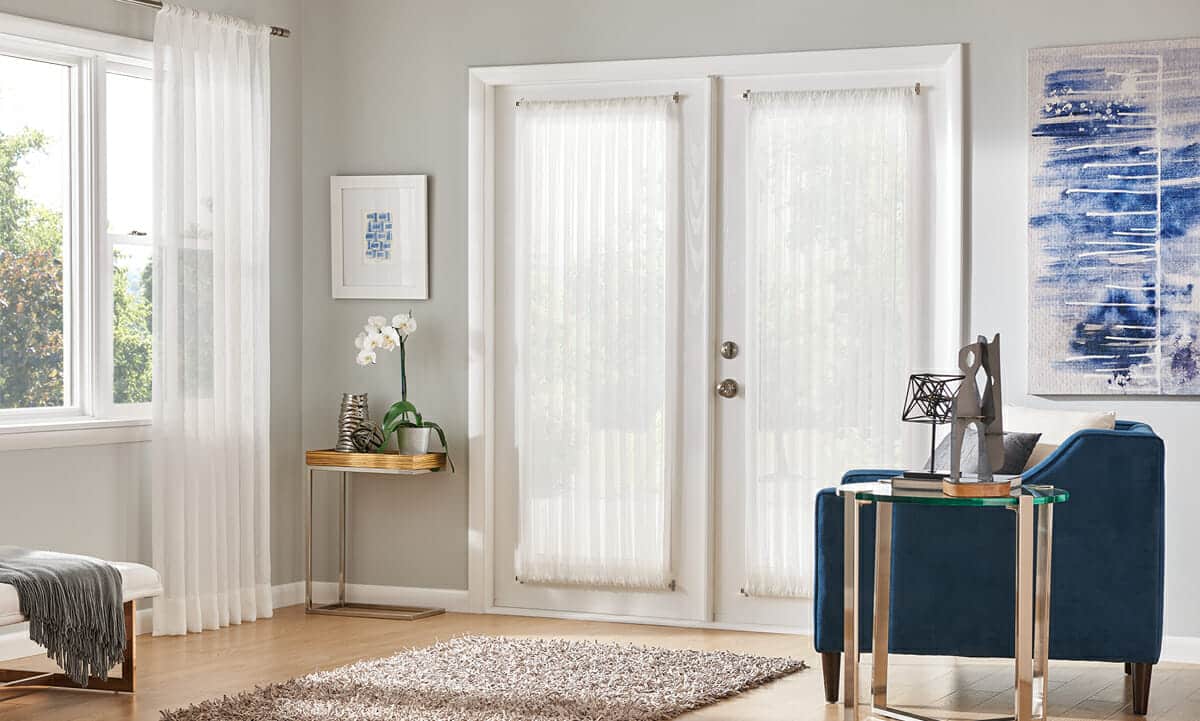 The best thing about spring decor is you can let your personality shine. Spring gives us plenty of natural examples, showing off with varieties in the millions. So, start with your heavy drapes that were perfect for chilly winter days and long cold nights. Lighter sheer or linen curtains are in order for the warm air of springtime.
You can learn all you need to know about drapes and curtains here if you want to make the best choices. Spring decor trends we recommend:
Another 2021 trend that will gain more momentum is automation. Since the kids can't be bothered to close the blinds and you'd prefer not to pause Netflix, use your words to get the job done. Voice-activated blinds are available—not in the distant future, but right now!
Along with darker drapes, it's time to pack up the 50-pound blankets that saved you from hypothermia on the couch. Lightweight throws neatly placed on the back of a sofa remind you that warm weather has arrived. You and yours can still get cozy with lighter blankets for spring nights.
Tencel is trending when it comes to comfort. Many people find the material more soothing and cooler to the touch, so it's something useful to consider when upgrading your sofa pillows and throws for warmer temperatures.
Pantone Picks: Brighten & illuminate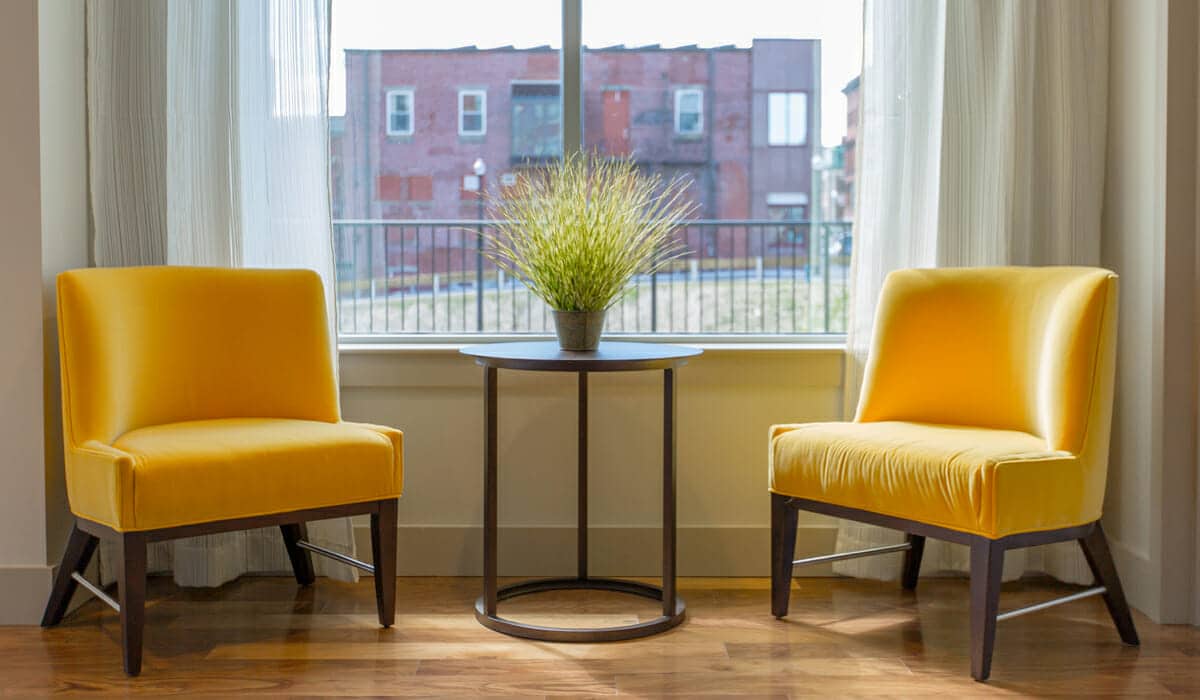 Now we're rolling with options for your spring spruce up. Time to infuse Pantone's Colors of the Year – Ultimate Gray and Illuminating Yellow. Either color makes for a fine painting project in the living room. Or make it light on yourself by simply using the yellow for an accent wall.
Don't want to think of touching a paintbrush? Why not track down oversized artwork with the warm feel of those Colors of the Year? A statement piece is a great way to have a big impact with a small effort. A beautiful way to add other art to the mix is to seek out work from local artists—you'll be amazed at the gifted folks in your own town! Browse wineries, breweries, and cafés that feature local talent to begin the search.
First Things First: The Front Door
The first step to leaving a springy first impression is near the front door.
» A welcome mat with a gray background and yellow text is inviting and trendy.

» Updating your house number with some style is super affordable and eye-pleasing.

» Video doorbells need some personality – a handsome plate cover is a great personalization option.

» Hanging baskets full of Ultimate Yellow blooms bring sunshine even on rainy days.
Ready Those Windows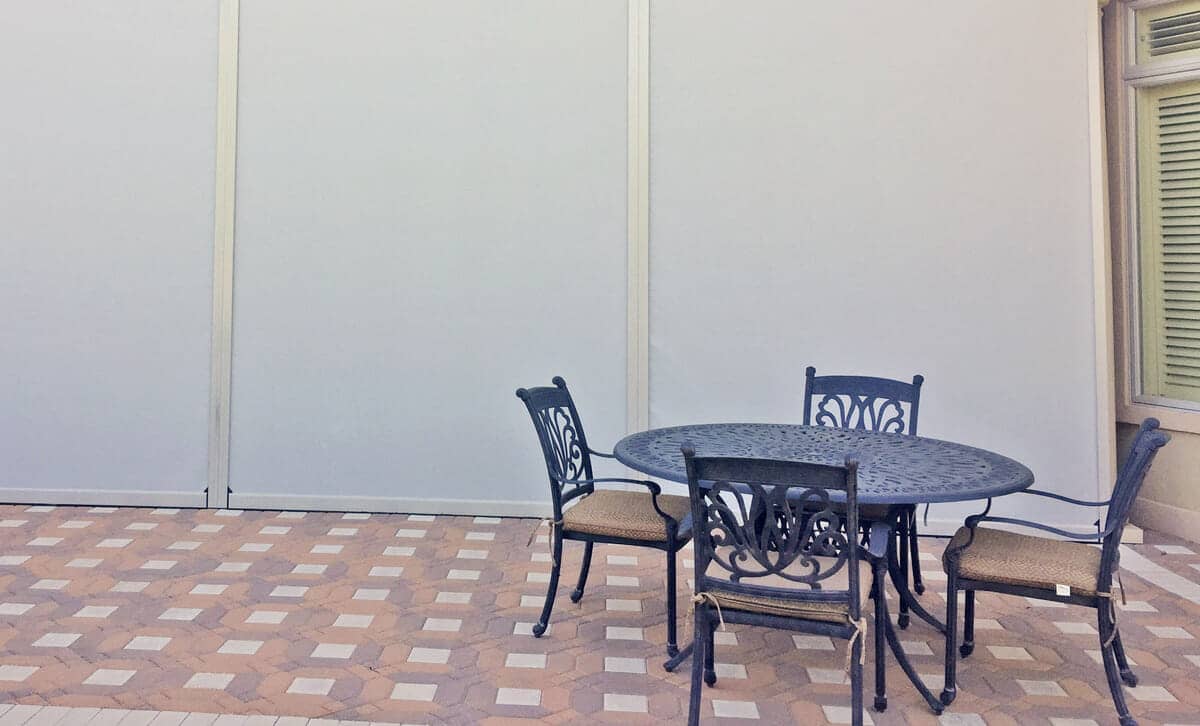 Let's focus on getting your windows ready for spring, beginning with what you'd like to see outside those windows. Perhaps your patio needs revitalizing? Winter can be tough on patio furniture and flower beds, and the faded, tired scene you see doesn't exactly make you want to get outdoors even when the weather is perfect. Raking up any stray autumn leaves and twigs, hosing off the patio, and wiping down the furniture can have things looking fresh again in mere moments. Adding some new outdoors cushions and a few patio candles is the icing on the cake, and you can support your local nursery by picking up some spring-perfect daffodils and tulips.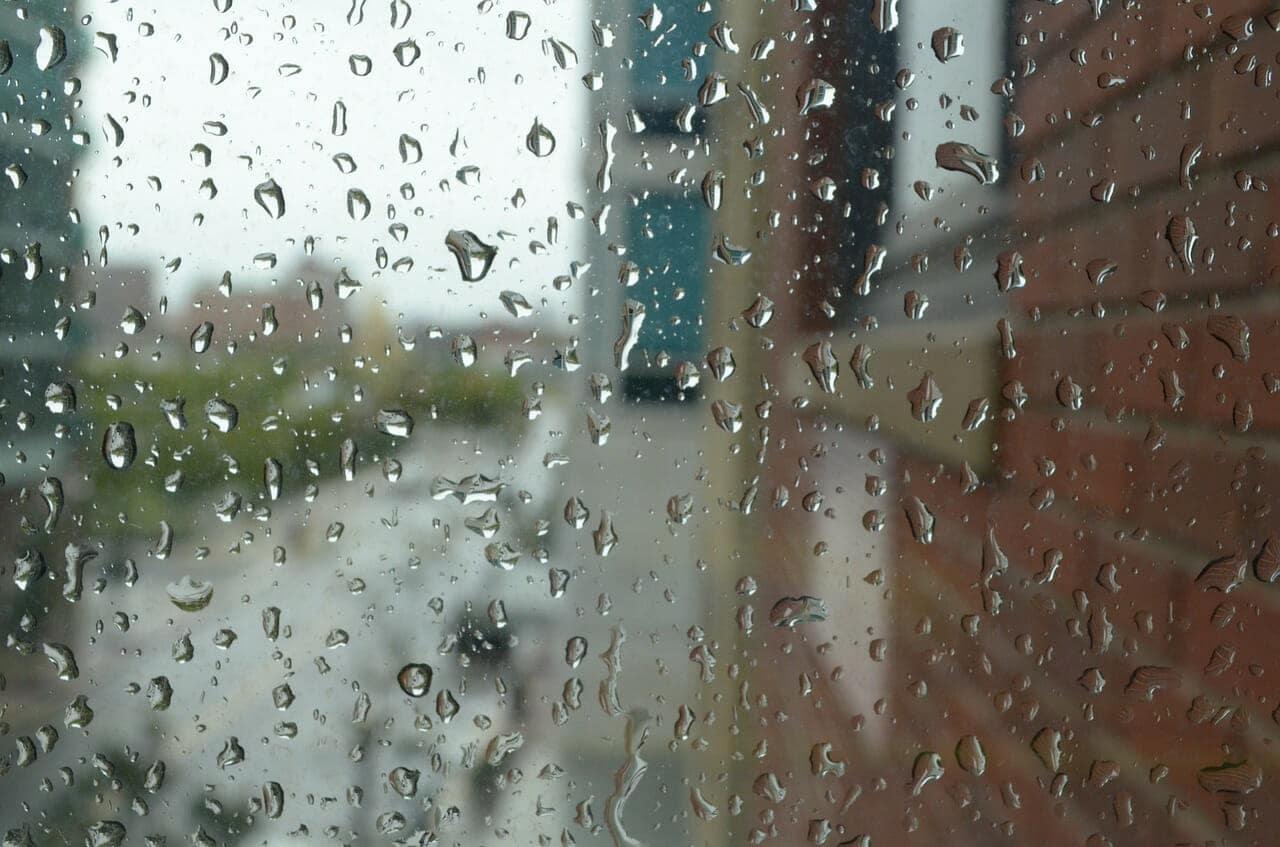 Once you've got a view worth seeing, it's time to make sure your windows are sparkling clean. On the exterior, windows can be cleaned with a soft brush, soap mixture, and garden hose. Clean second story windows safely with an extension pole—no ladders required! Inside, polish your window panes with a soft cloth and glass cleaner to remove the dust and stray fingerprints that show up during winter.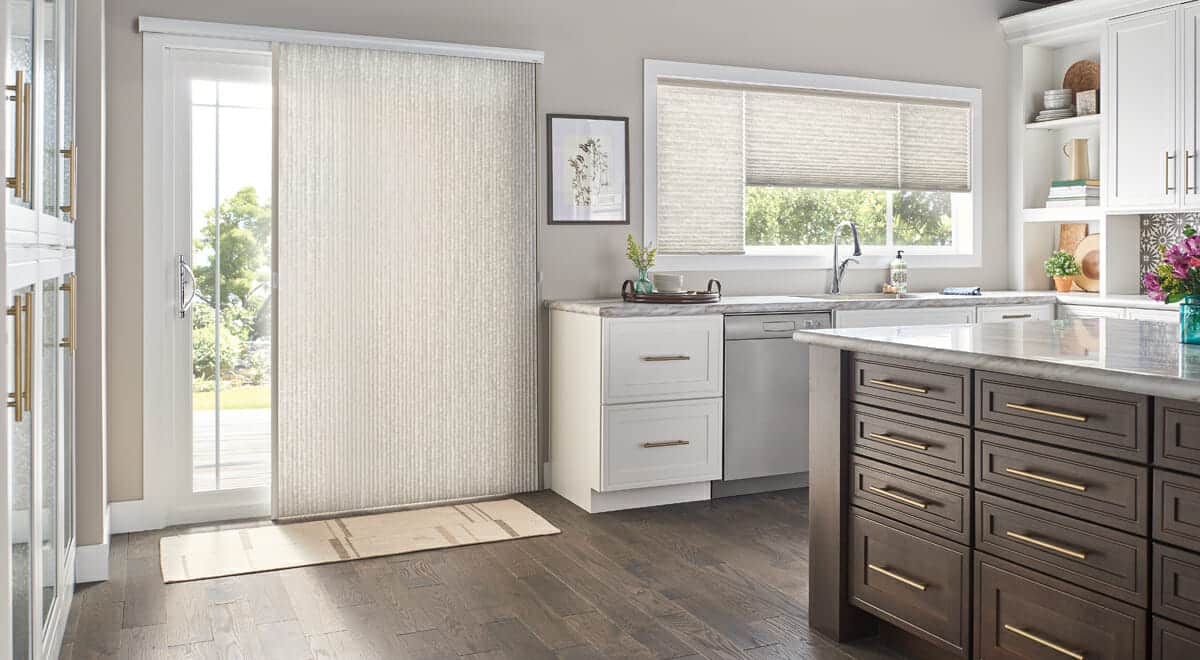 With clean windows, you can now see the great outdoors. To keep the great outdoors from seeing back in, add a flexible window covering like cellular shades. They are perpetually popular due to their ease of use and excellent thermal insulation, plus the modern clean look is perfect for spring.
Spring Cleaning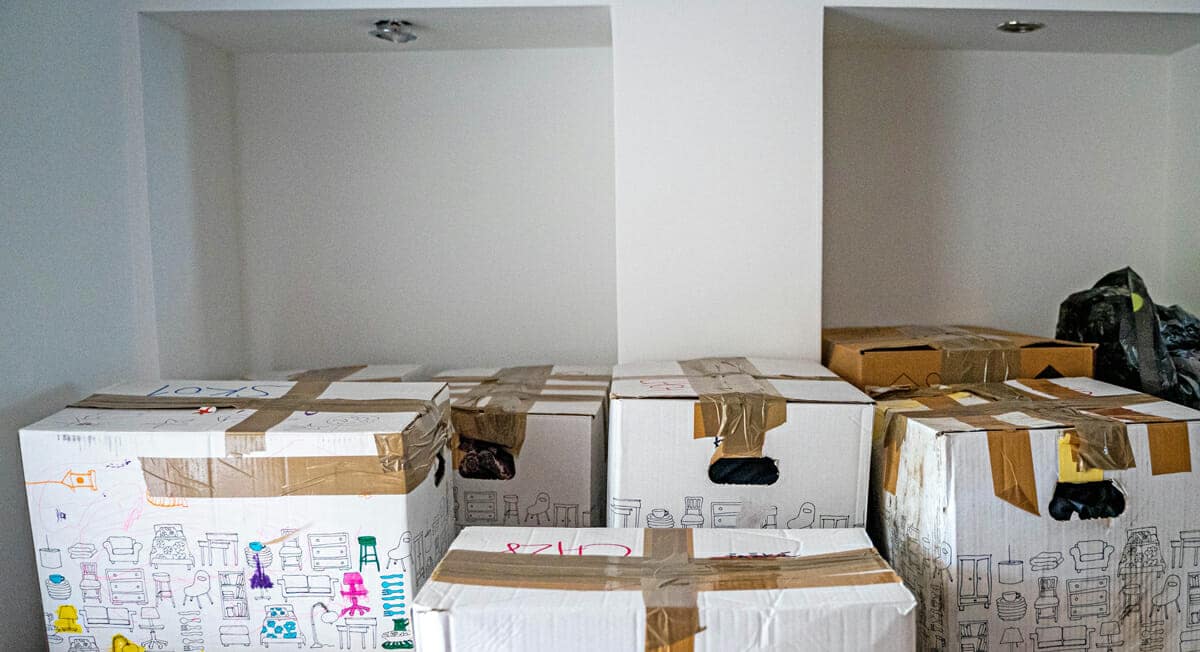 Freshening up for spring isn't just about adding new things to your home—it's also about getting rid of things that are no longer useful to create larger, less cluttered spaces in your home. A lovely well-organized home will give you the energy to greet summer with a "spring" in your step!
It can be difficult to let go of old things. Nostalgia comes into play, and who can ignore that sense of not wanting to waste things you spent good money on? We agree on the nostalgia, and there's no harm in keeping things for sentimental reasons—but is that turquoise recliner in the basement really a keepsake? Or the extra pots and pans crowding up your kitchen cabinets? Rest easy, there's no waste when you donate unneeded items to charity or thrift shops. It's OK to let go, because trust us, someone out there will appreciate getting a deal on an item you once found valuable yourself.
Organize with Intention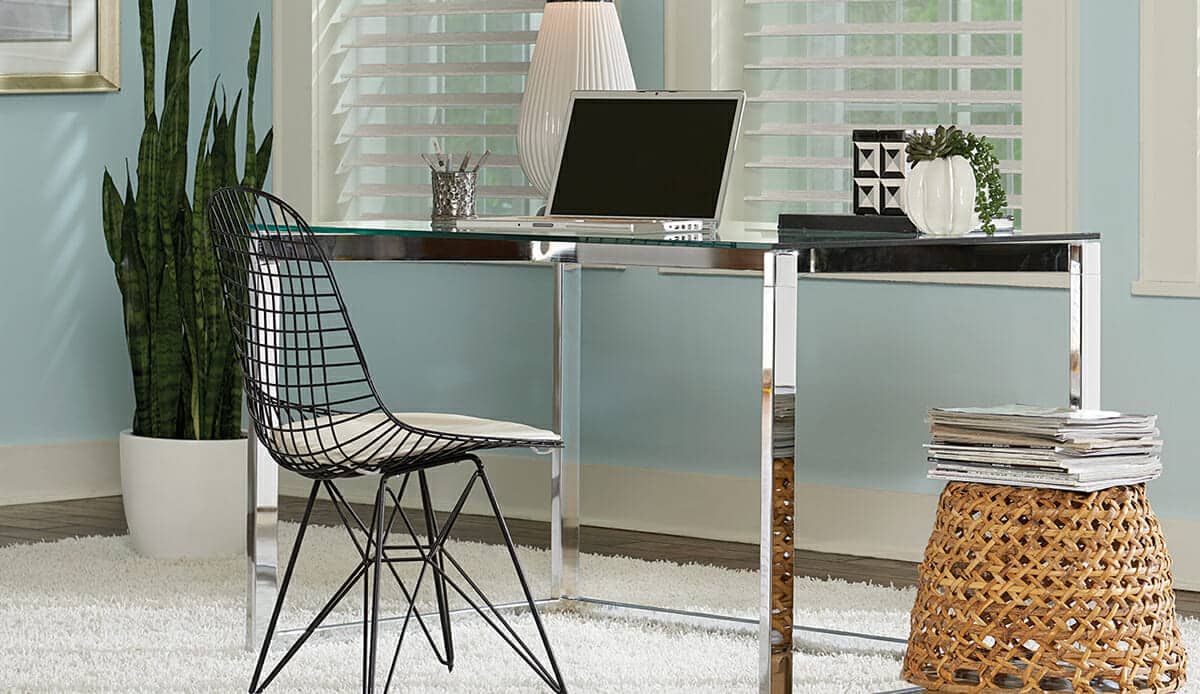 Simple and elegant storage solutions can help further de-clutter and streamline your space. Artsy baskets are great for storing useful items you need daily while adding a little style.
» Coiled rope baskets are handy for keeping toys out from underfoot.

» Wicker baskets can hold office supplies or living room gadgets.

» Decorative wire is a good material for tucking away unused blankets and towels.
Don't Leave the Blinds Behind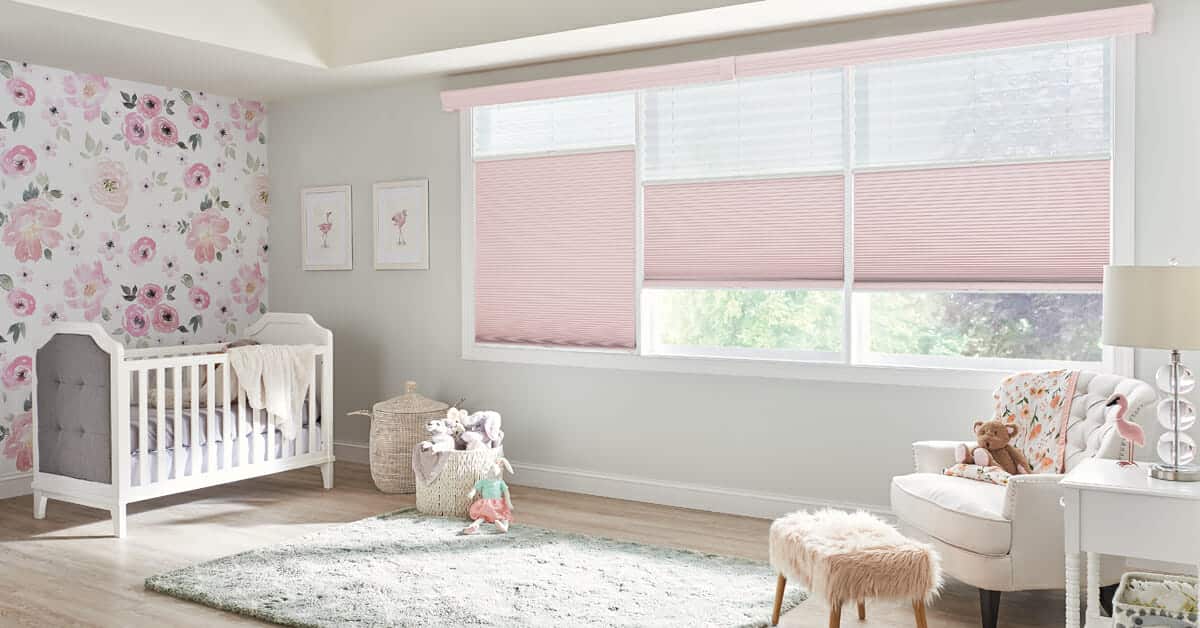 Once you've spruced up the rest of your home for spring, those dusty blinds from years ago are sure looking out of place! An upgrade is in order to match your clean new approach. Some of the best window treatments for spring (and really, you'll love them in every season!) are: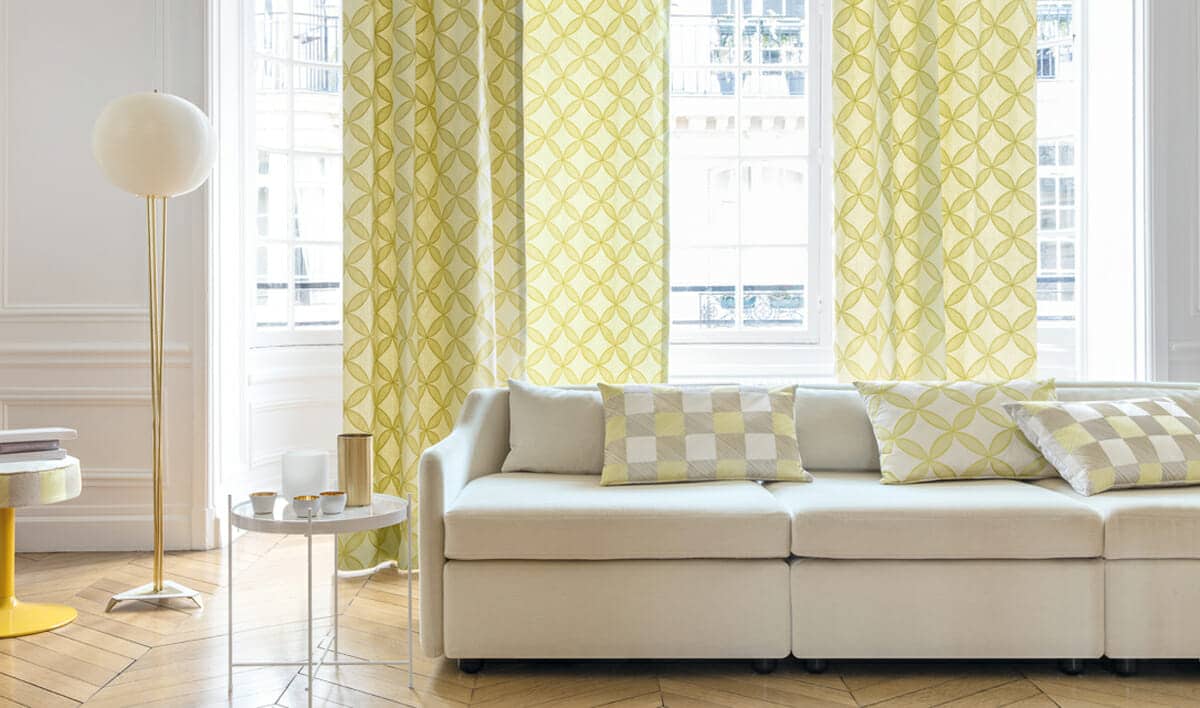 Your Spring Feeling
Springtime will shine a light on your home. And you're the one to let it in with fresh ideas. Don't block out the light or the sight of a blooming world. Invest in sheer curtains that blend with your scenic landscape just outside. Ensure your favorite spot indoors receives the perfect amount of natural light at the right time of day with modern blinds. Most of all, enjoy Mother Nature at her finest. And enjoy your relaxing home that you created using a renewed energy gifted to you by her liveliest season.