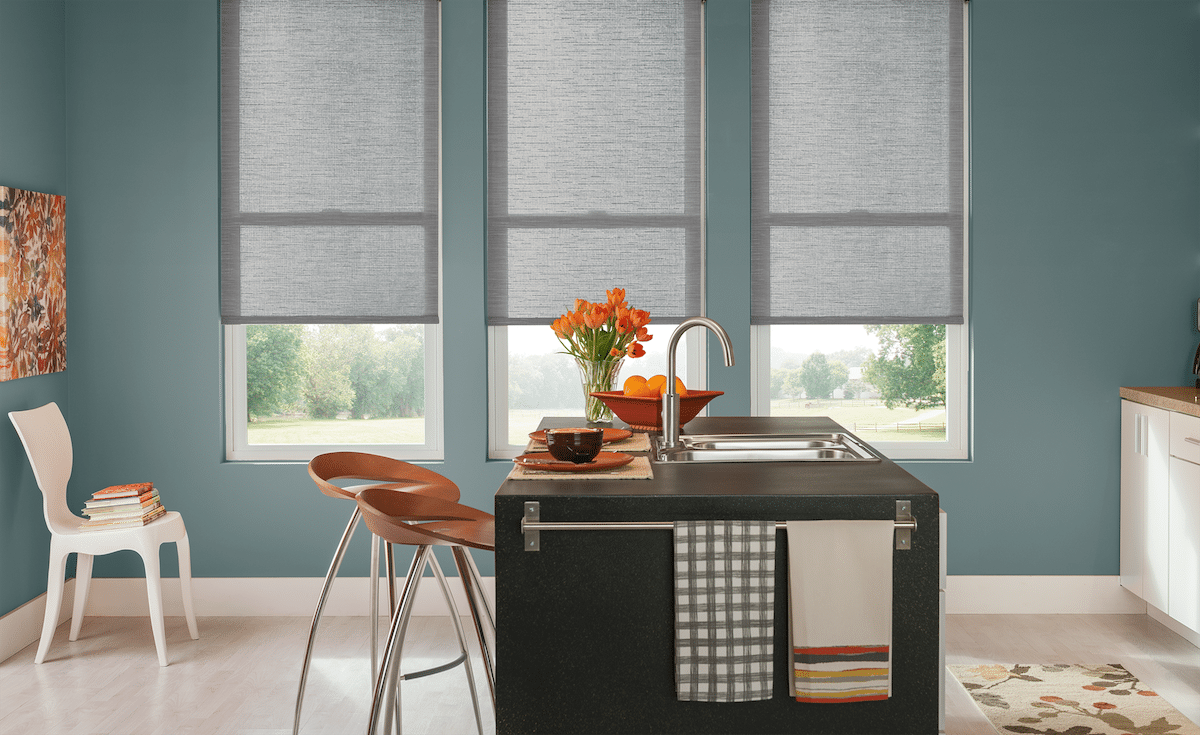 Window coverings continue to reach monumental status of efficiency, convenience, and innovation. Come the new year, Graber Window Coverings is releasing their latest design in technology (and maybe the one we are most excited about). Introducing The UltraLite Lift System: a groundbreaking design that operates with one simple touch. The weightlessness creates a perfect placement every time when lifting or lowering the shades in your home. So precise, that Graber states no adjustment is necessary with this function!
Why is this an important feature? While the industry revolutionizes convenience with style for the modern home, we have not seen anything quite like the UltraLite Lift System. Graber's patent-pending innovation created such a thoughtful model in the design, that it is nearly thoughtless for the consumer to use!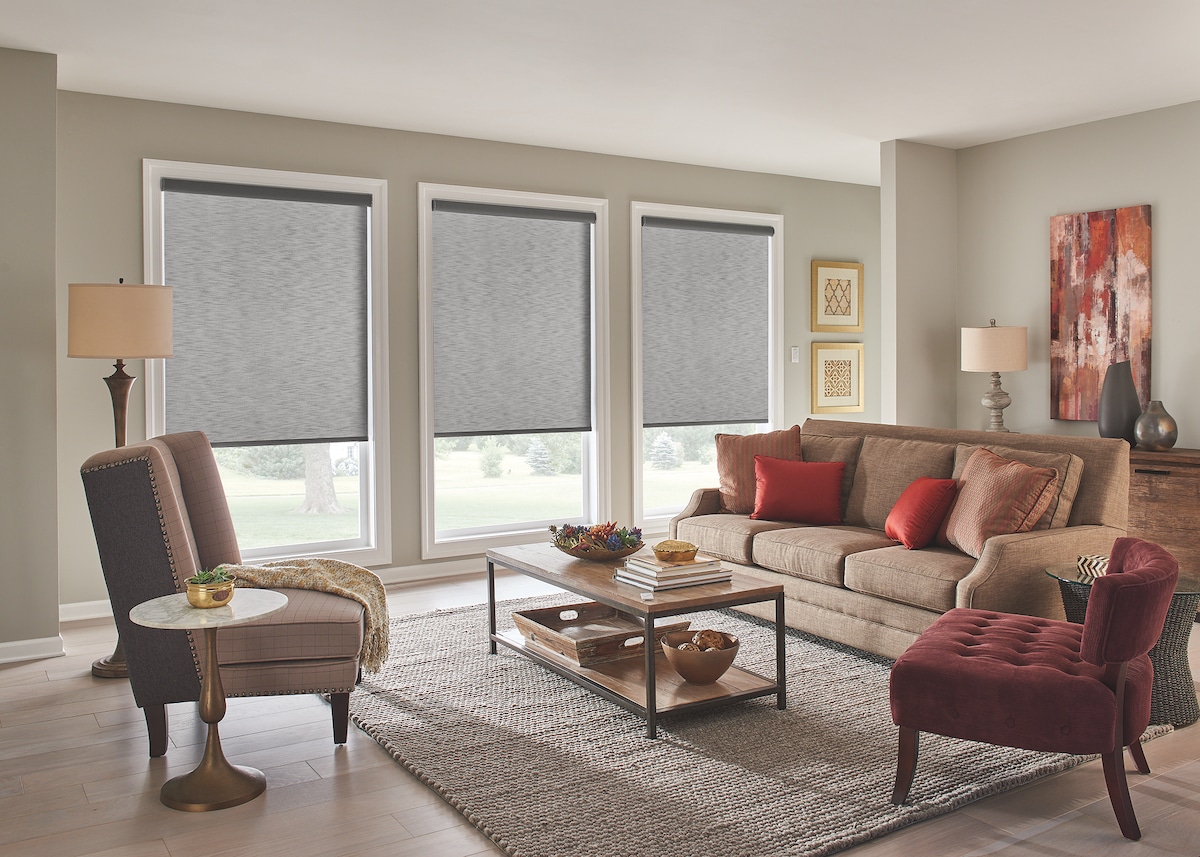 Some of the benefits include ease of use, smooth operation, quietness, and sleek style.
Only a light touch is required for the shade to maneuver up or down. Graber uses the term "a featherlight touch." This makes the UltraLite Lift System super accessible for everyone to use, including any young ones or those who may be differently abled. Imagine having your hands full or you are rushing out the door and the shades need to come down. You can trust that one touch will lower the shade to perfect placement giving you the privacy you want.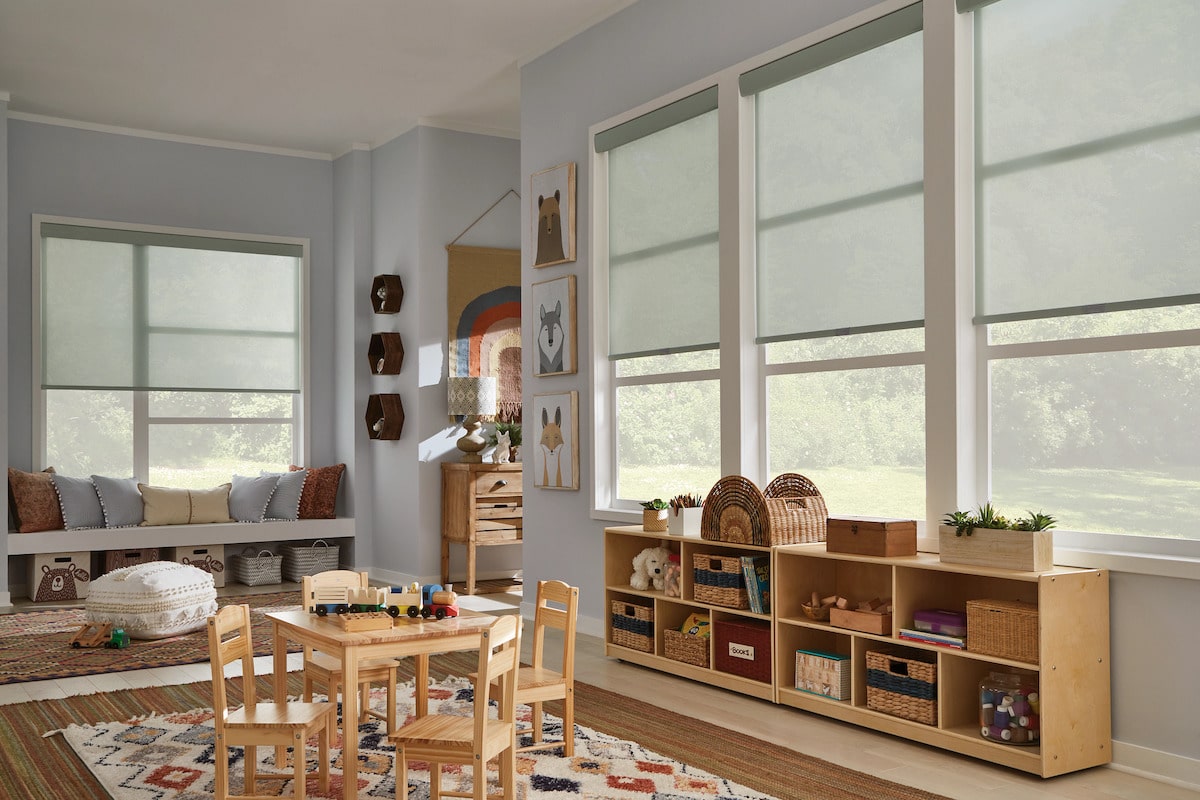 We are big fans of UltraLite Lift System's "whisper-quiet" operation. They are so peaceful in fact, that you could open or close your shades without waking anyone who may still be asleep. Shades with the UltraLite Lift System are a great addition in bedrooms, nurseries, playrooms, and living rooms.
There is no concern with the kids operating the roller or solar shades when they are using the UltraLite Lift System. Safety continues to be a priority with Graber's UltraLite Cordless Lift option. The seamless cord-free functionality provides the safest selection to fit homes with kids or pets. You can trust the durable structure in Grabers fabric will last you and your family a lifetime of satisfaction and sustainability.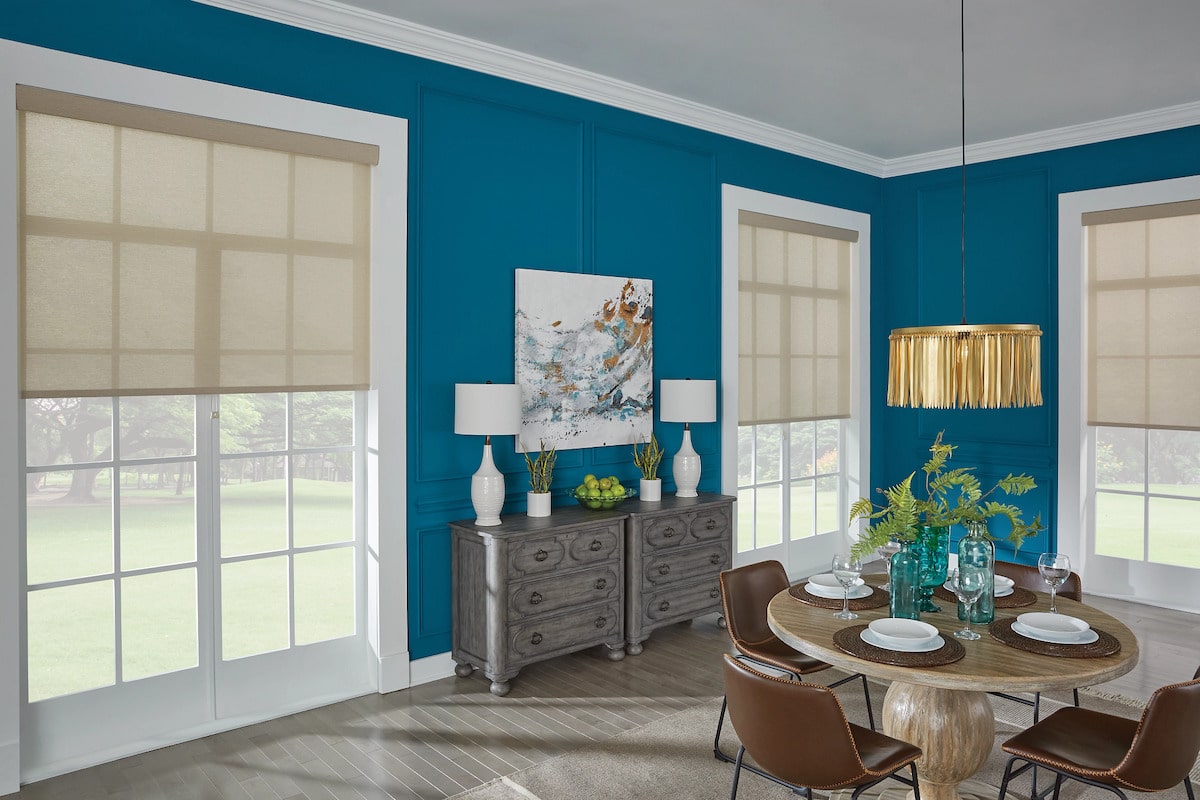 Grabers new lift control system stands above the rest. In fact, did you know that the UltraLite Lift System covers more configurations than other industry competition? Graber shows that the new UltraLite Lift System design is compatible with 60 percent more window sizes on average than the closest competitor. No matter the décor of your home, or functionality needs, you can count on Graber to provide a high-quality product with premium style to your home.
Getting the UltraLite Lift System is like upgrading your everyday life. You no longer have to adjust, shift, or waste time getting your shades to look just right. You can put the shade exactly where you want it, every time. While we do not have the liberty to reveal all the secrets yet, know that you can get custom window coverings that will make each room in the house stand out.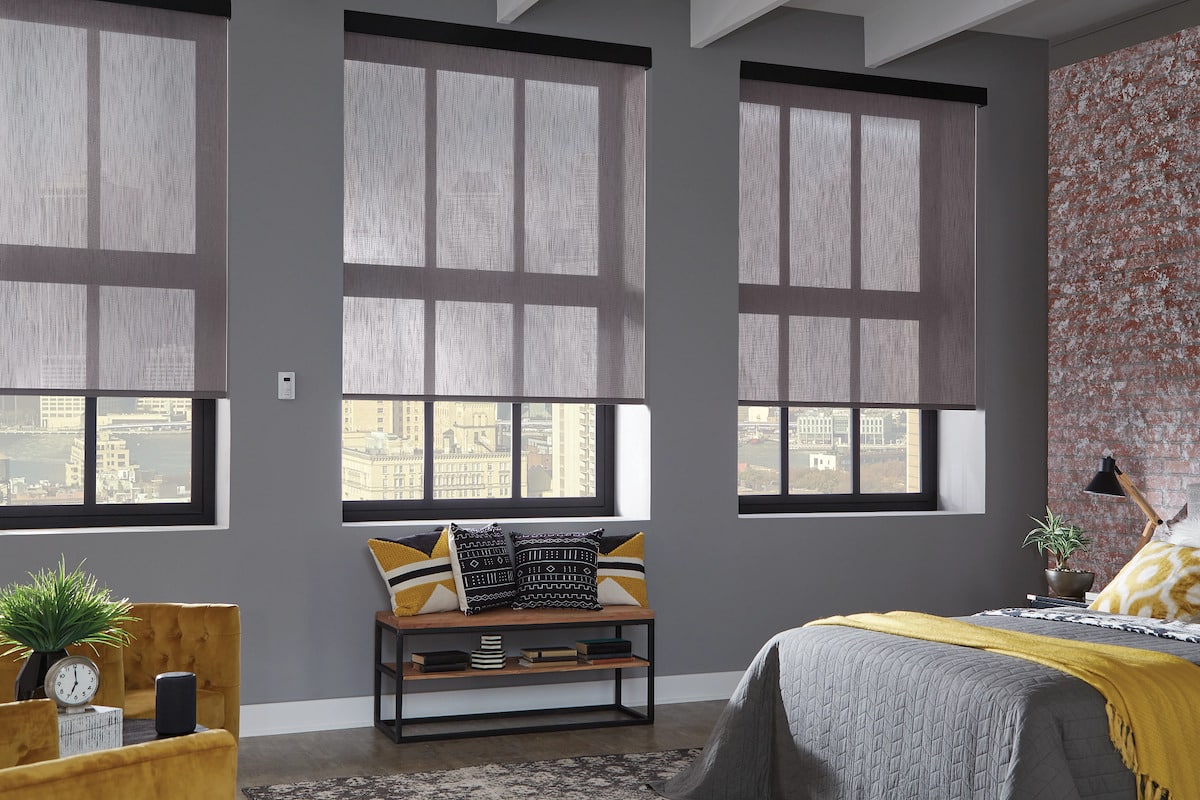 Gain full control of privacy in your living room, foyer, office, or bedroom by lifting or lowering the shade and then letting it be. The hidden mechanics eliminate tangled cords, rusted rods, or broken hardware. Plus, it keeps a modern look for your windows. Block out the sun a little or a lot depending on the time of day. Roller or solar shades with the UltraLite Lift System reduces the light gap so unwanted sunlight stays out and the shade stays indoors.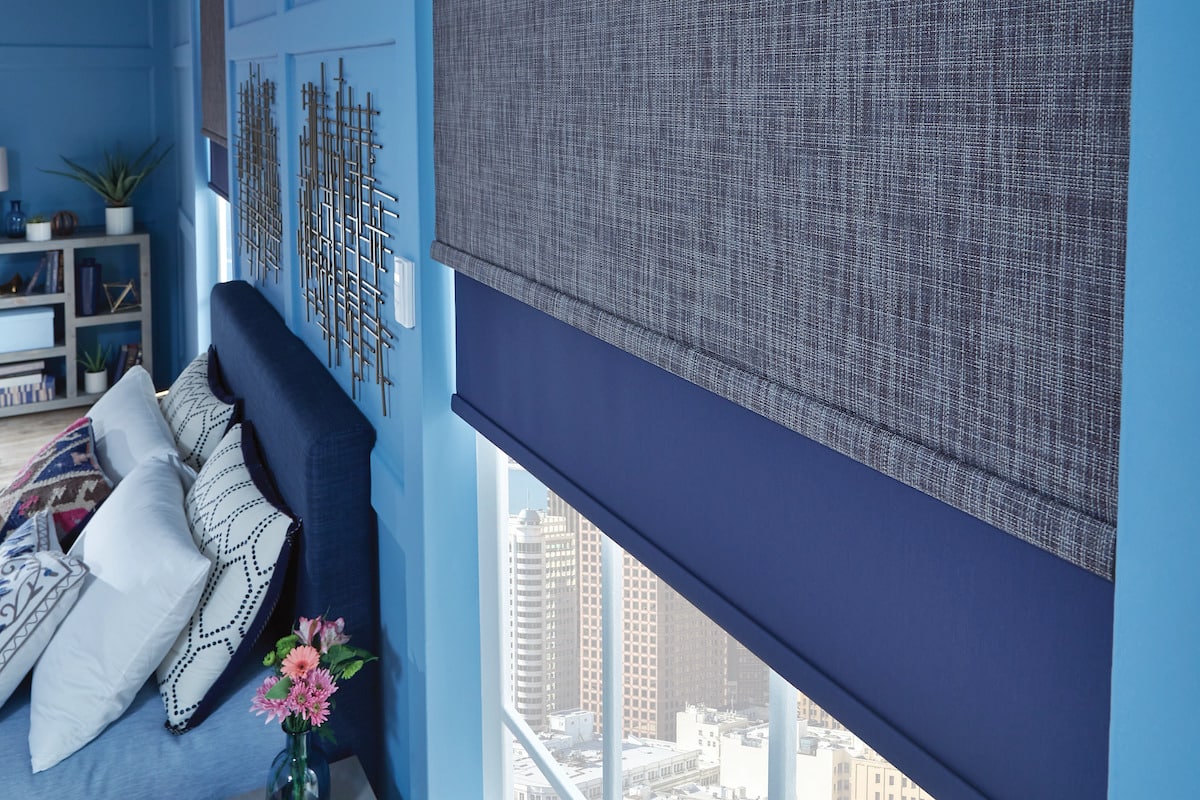 Grabers also has a UltraLite Dual Lift option which can operate both continuous-loop lift and cordless lift. This is the best choice for your larger windows that reach to the ceiling or are wider than average.
If you currently have, or are looking to add, roller or solar shades to your home, consider Graber products. Then, add the UltraLite Lift System made exclusively for Graber roller and solar shades. Your life will instantly feel easier and worry-free when it comes to window treatments.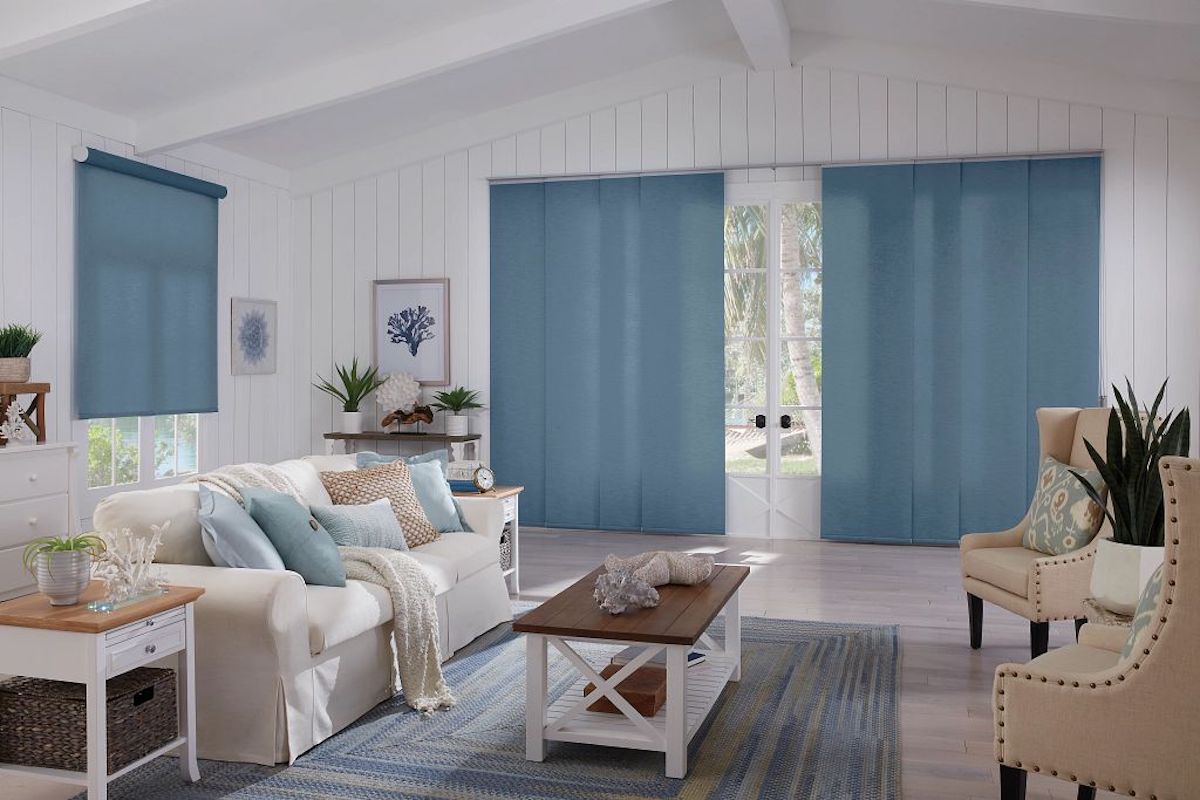 Roller shades are a popular choice for contemporary homes. They come with varying opacity levels so you can choose from sheer to blackout fabrics for the light filtering you desire. Roller shades have a simple but sleek appearance that will be an improvement from ordinary window coverings. If you have curtains or draperies, add roller shades with the UltraLite Lift System to layer extra privacy and light filtering options.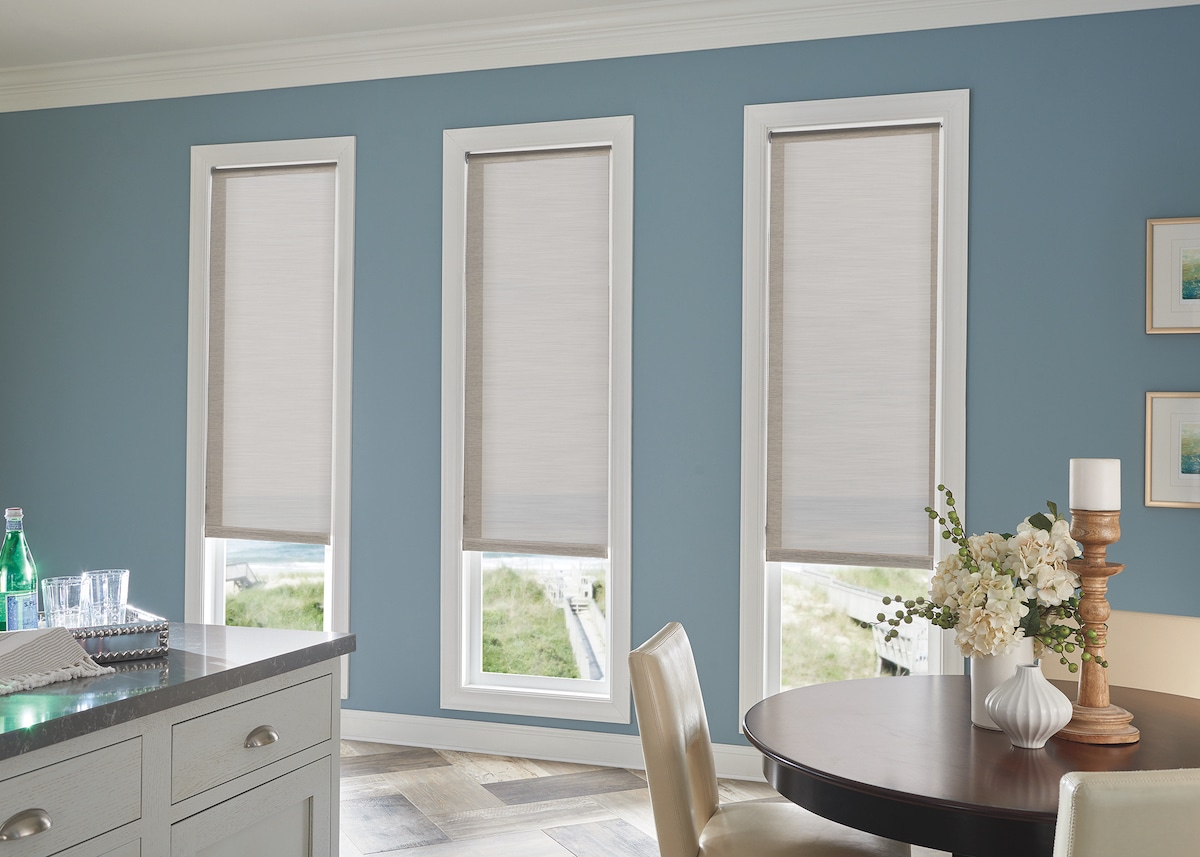 Solar shades are a great option when it comes to buying window treatments for your home. They are perfect in main living areas due to their eco-friendly qualities. These family-friendly window coverings are called "solar shades" because of their UV ray protection ability and heat reducing functions. They minimize harsh sun glares, block the heat and help your home stay cool while keeping the air conditioning bill to a minimum. Solar shades are a cost-effective choice that benefits your wallet and the planet.
No matter the position you are in when it comes to your window coverings, enhancing your home with Graber's UltraLite Lift system is an obvious choice. You can increase efficiency and functionality of your lifestyle all while maintaining a luxurious style!