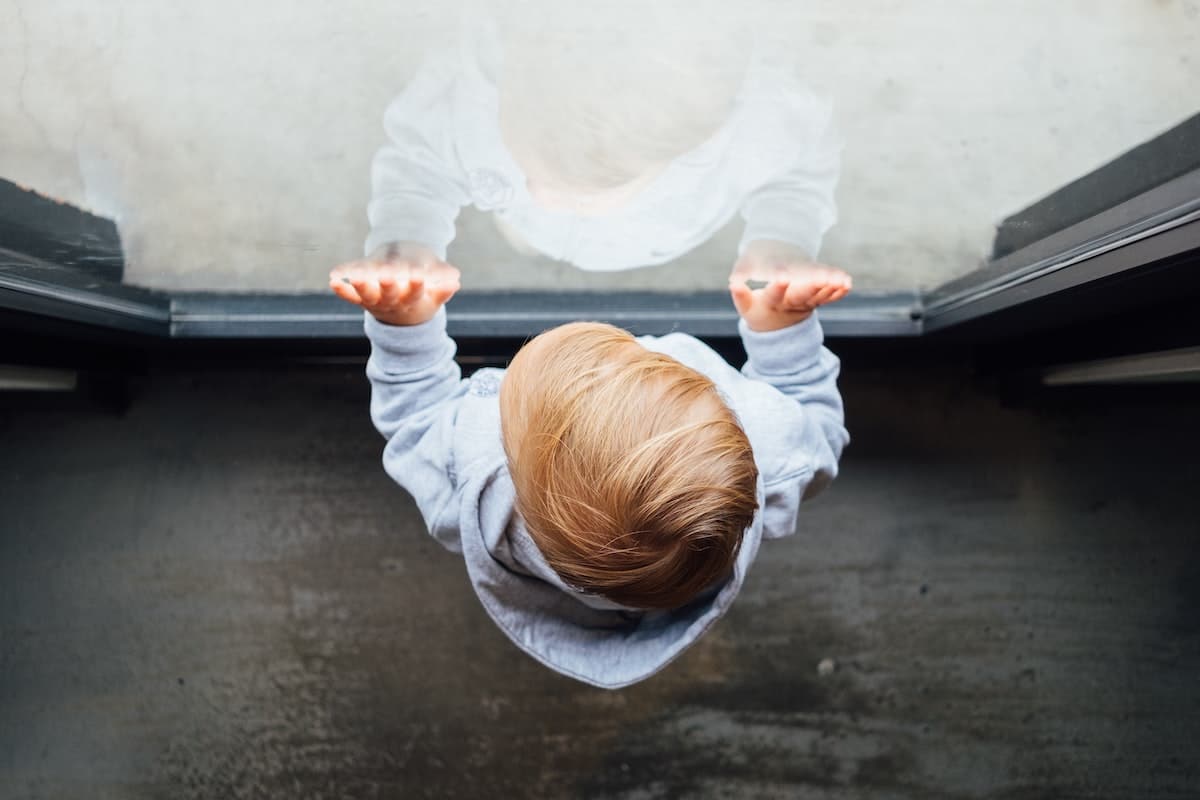 Safety in the home continues to be one of the top priorities at 3 Blind Mice Window Coverings. When it comes to security, we think of technology and automation. When both are incorporated into the home, it can provide extra protection.
Many might not consider window coverings as a form of security. You may be surprised to learn that window cords are in the top five hidden hazards in a house. To increase awareness, the Window Covering Safety Council (WCSC) has named October as National Window Covering Safety Month. Each year, the U.S. Consumer Product Safety Commission (CPSC) reminds homeowners, parents, and the window coverings industry the importance of child safety surrounding window treatments.
This year there is a focus on going cordless as the top choice for window treatments. Nowadays, there are many cordless options when choosing window coverings. If your windows are already cordless, automated, and hazard-free, you are ahead. If you have little ones roaming the house and want to learn more about window covering and child safety, then you are in the right place.
Either way, let's discuss the best options when it comes to safety, smart technology, and home automation security. You can rest assured knowing your home is the safest place to be.
Smart Home Security Systems and Home Automation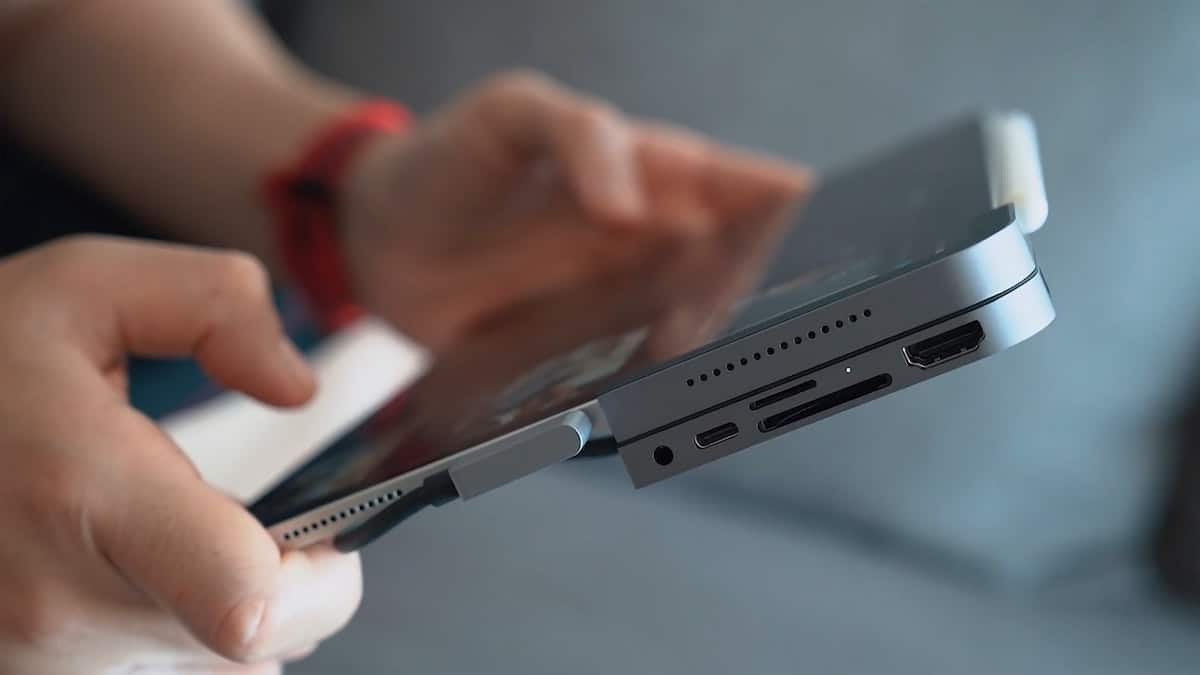 Let's start with the basics. What is smart home security? And what is home automation?
Smart home security systems come in many forms and keep your house safe on multiple levels. Home automation is what allows you to use smart devices around your home. Both use internet or Bluetooth connection keeping operation "smart" and easy.
Home security systems have become more accessible in households due to home automation. The system can integrate with other devices and programs in and around your house. These systems can interact with each other and have multiple connections at a time, and operate autonomously. You can place products throughout your home like a smart thermostat, garage doors, smart locks, security cameras, and motions and sensors that can communicate with the smart home security system.
Generally, smart home security systems are controlled in one place, making it easy to monitor and organize. You can choose between a self-monitoring platform or pay for a service provider for 24/7 surveillance. Depending on the system of choice, you can make updates, customize, and set rules or triggers using a specific mobile app or an online portal. Some systems come with additional smart devices or use a remote control to help make at home operation a breeze.
Home automation security allows you to set it and forget it. Many households have set up house automation on a smaller scale by connecting electronic devices to Amazon Alexa or Google Assistant. This includes SmartTV's, sound systems, coffee makers, game consoles, and more. When you install everyday smart devices like smart lights or alarms in your house, you can make them work for you and your schedule. Now you can connect these smart home integrations directly to a security system. For instance, if you are rushing out the door and forget to lock up, you can turn off the lights, lock all the doors, and arm the security system with the push of a button on your phone. If you are leaving for vacation or more extended periods, you can access smart home security systems and home automation devices from anywhere in the world. You can set your smart thermostat to save energy. Automate lights to custom times to dim or turn off. If there's an emergency, you can unlock the doors for a family member or neighbor to enter without a key. Monitor your security cameras and make sure your sensors and motion detectors are working correctly. You can have a peace of mind that your home is safe while you focus on the important thing – your life!
If you want to make your daily life more convenient and your family extra safe, here are some home automation security ideas to consider.
Smart Devices for a Home Security System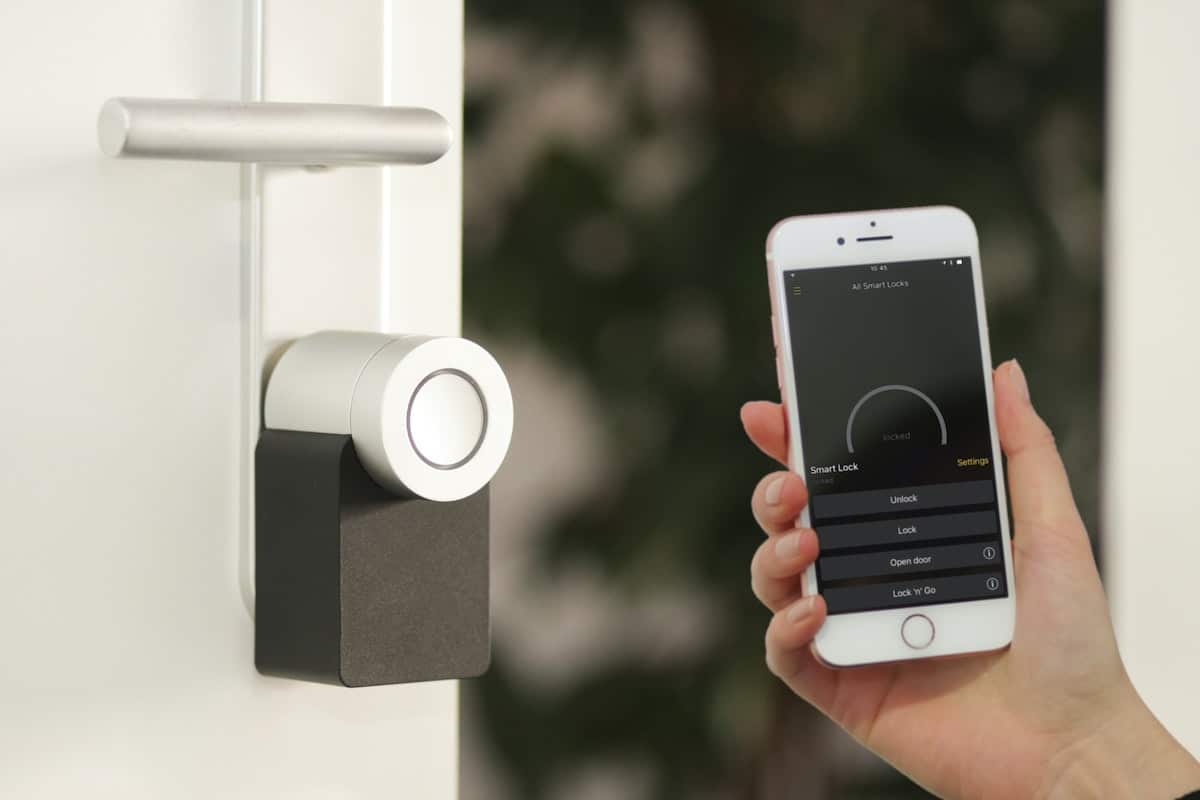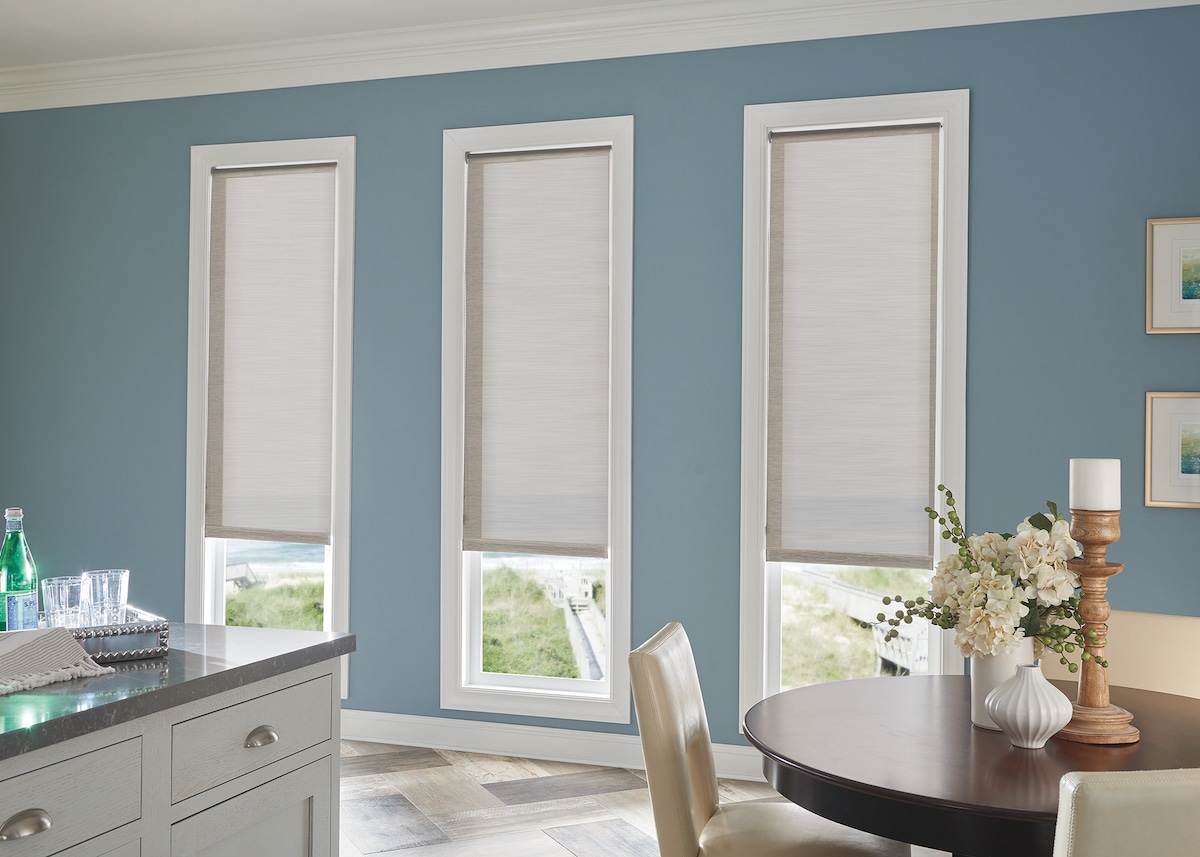 Cord-free Roller shades, automated cellular shades, and motorized window shades are all great options. Using a mobile app or remote control, you can add privacy to your home with just one click. Preset times throughout the day for your window coverings to automatically open or close. When no one is home, you can maximize security and privacy by closing them to full coverage. Automated shades and blinds are also energy-efficient by blocking out the sun and keeping air flow in.
Consider installing window sensors for added security. Motion detecting sensors can be triggered by certain actions. If a window opens, you can create a rule for lights to turn on and scare off any unwanted activity. Or be alerted if windows are kept open when they should be closed.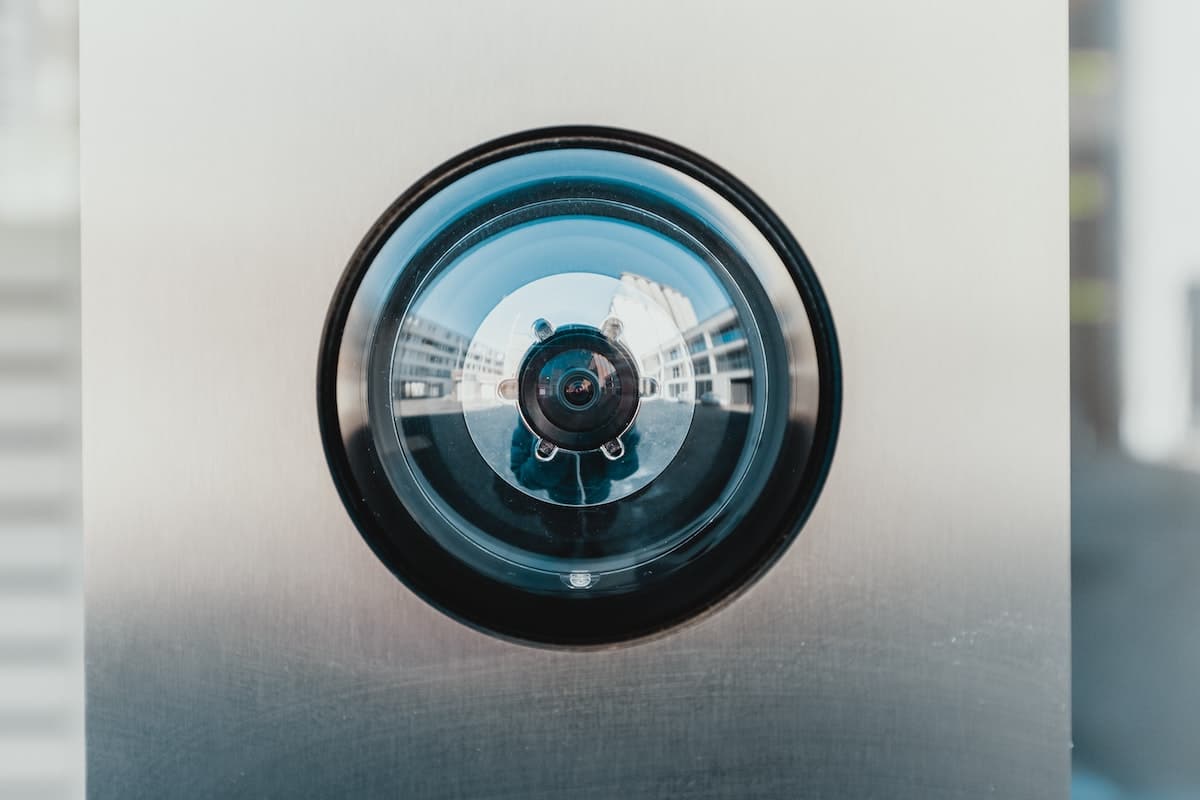 Video Doorbells Add Visual Safety
Installing a video doorbell on front doors has become essential to home safety. Not only does it act as a security camera for your front door, but it also records all activity and can provide two-way communication. You can easily monitor who is showing up at your front steps and make sure packages arrive safely. Better yet, when you are on vacation, you can check in and get alerts from afar. Requests and deliveries can even be managed to make sure they are safe.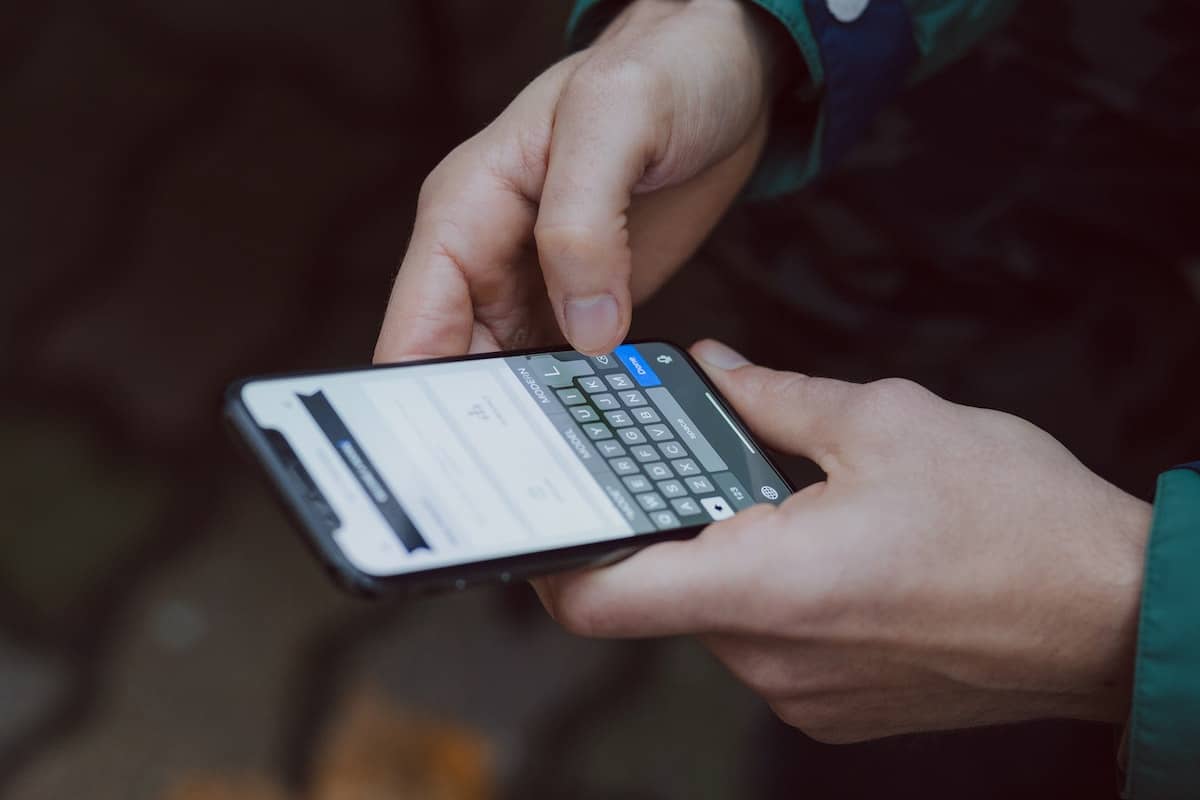 Smart Door Locks Are Not Just for Rentals
Automated door locks are another great option for smart home security systems. Install smart locks on all entryways to ensure added security and control simultaneously. Popular options include a specific code to punch in versus a key. Others use a fob while some you are smart-phone operated only. Thanks to wireless technology, smart door locks are one of the safest ways to keep your home locked and secured. You can even lock and unlock remotely!
Security Cameras for Maximum Security
While it is a larger investment upfront, installing a security camera system for your home may have the biggest benefits. Today, home security systems are automated, wireless, and customizable to you and the safety of your home. Connect the system straight to a mobile device to view home activity remotely right on your mobile device.
Automate Your Garage Door
If your home has a garage it most likely is motorized and has a button to open and close. Many households use the garage door as the main entrance. The many entrances and exits from the car to the house make the garage door vital to on-time schedules. Arms full of bags and groceries, kids rushing into the house, or rushing can keep you from reaching the button or make us forgetful to close the door. Why not make it automated!
Integrate your garage door to a smart home device or home automated system to make your life less complicated. When you connect an automated system to the garage door, you can activate upon voice command, by the sensor, or remotely.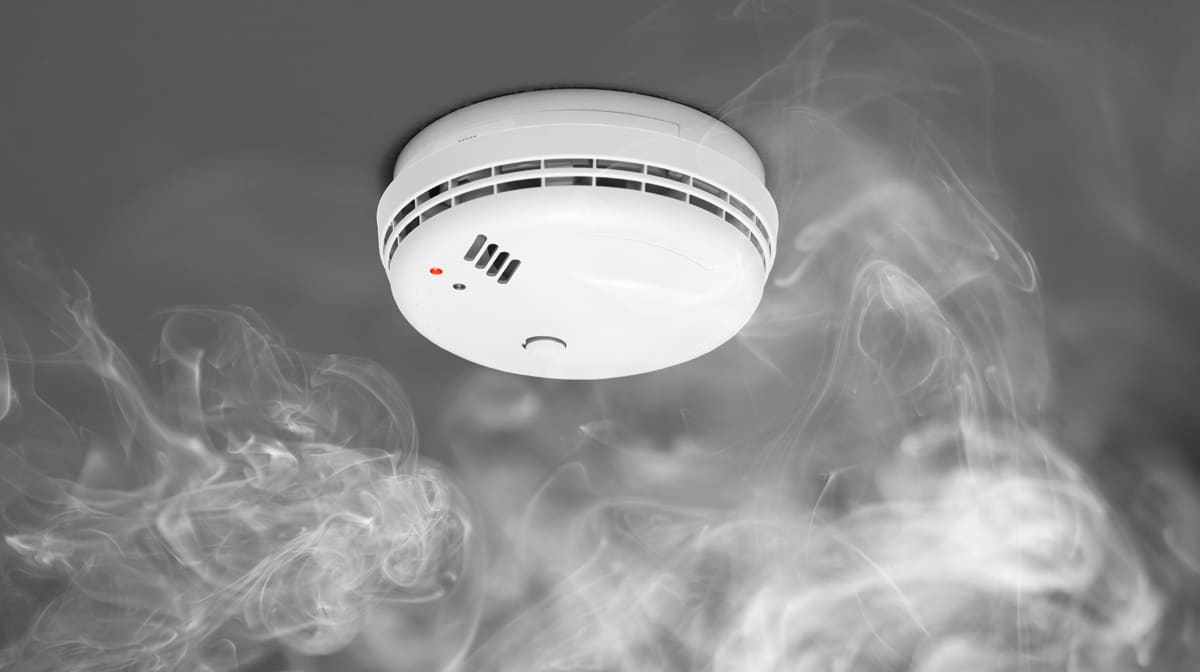 Automate Fire Safety In Your Home
The best thing you can do to automate fire safety in your home is to double-check that smoke alarms are installed on every floor, paying special attention to sleeping areas. Make sure you test your smoke detectors regularly (monthly is recommended by the Red Cross) and replace the batteries as needed.
It's also advisable—especially for families with children—to have a simple escape plan in place ahead of time. Practicing the plan annually can help ensure that everyone knows how to exit quickly and safely in the event of a fire.
To further reduce fire hazard when you're away from home, consider installing smart plugs or smart outlets. These are especially useful in rooms where heat-generating appliances (like the coffee pot, iron, or hair dryer) are used often. Bathrooms and kitchens are at the top of the list. Smart plugs let you control the outlet remotely via smartphone app so you can turn the outlet off even when you're away from home. You can also use smart outlets to turn lights on or off when you're gone.
Using Smart Lights to Help Your Home Security System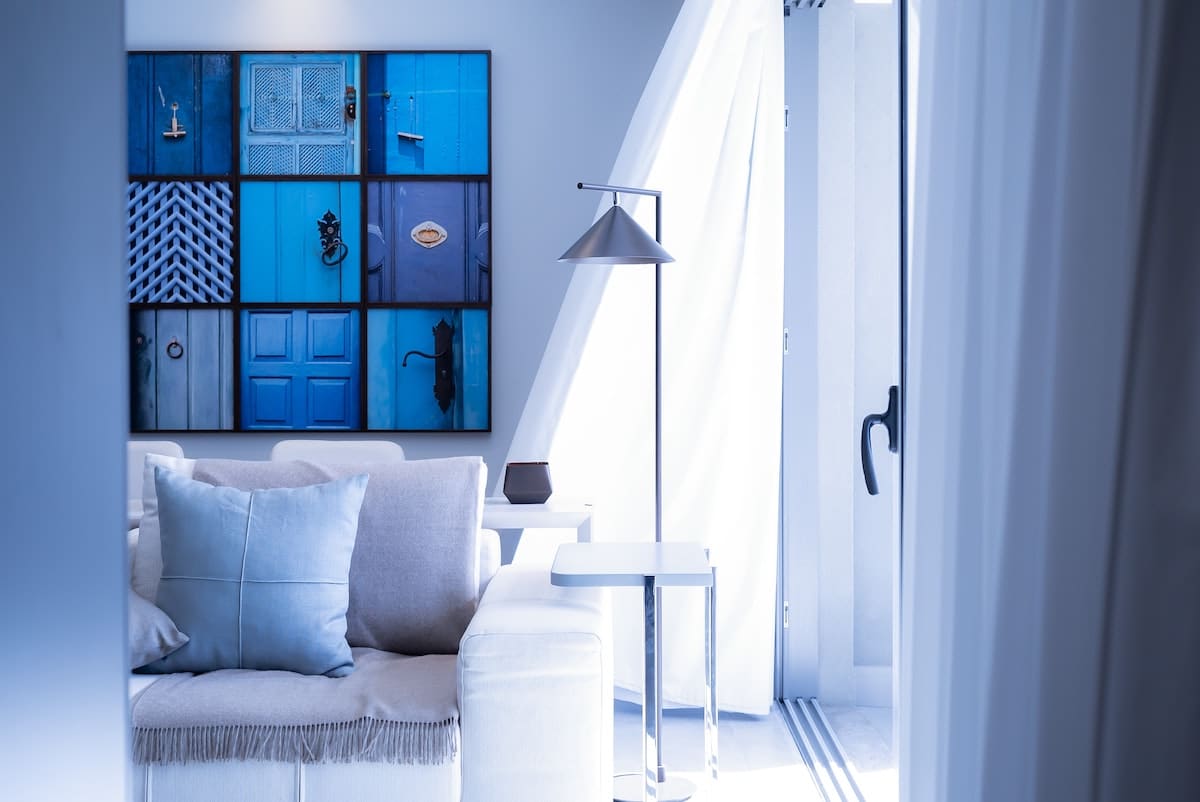 Smart lighting is an approachable option to enhance home security via home automation of your home. For automation purposes, you can buy smart light bulbs for every room to have complete control. For security functionality, install smart lights externally around the house to support a home security system.
Light switches have become more obsolete in the modern day. Technology has allowed our lights to turn on and off by command. By connecting your smart lights to a home automated system, you can turn any light in the house on or off through your mobile device without getting out of bed. Some are even voice activated. Control every room in the house without being present.
Motion detector lights can be activated by someone walking in or out of a room. This is a great feature for eco-friendly homes that want to save on energy. Motion detectors can also be installed externally on the house to help reveal the hard-to-see areas or be alerted if someone like thieves, burglars, or unwanted trespassers are on your property.
Put your smart lights on a timer so they know when to turn on or when to turn off. The home automation devices and systems help preserve energy for your daily schedule. It is most helpful when planning a trip away. You can adjust the times and make sure lights are on internally and externally before it gets dark for safety precautions.
How To Know Your Home Automation is Secure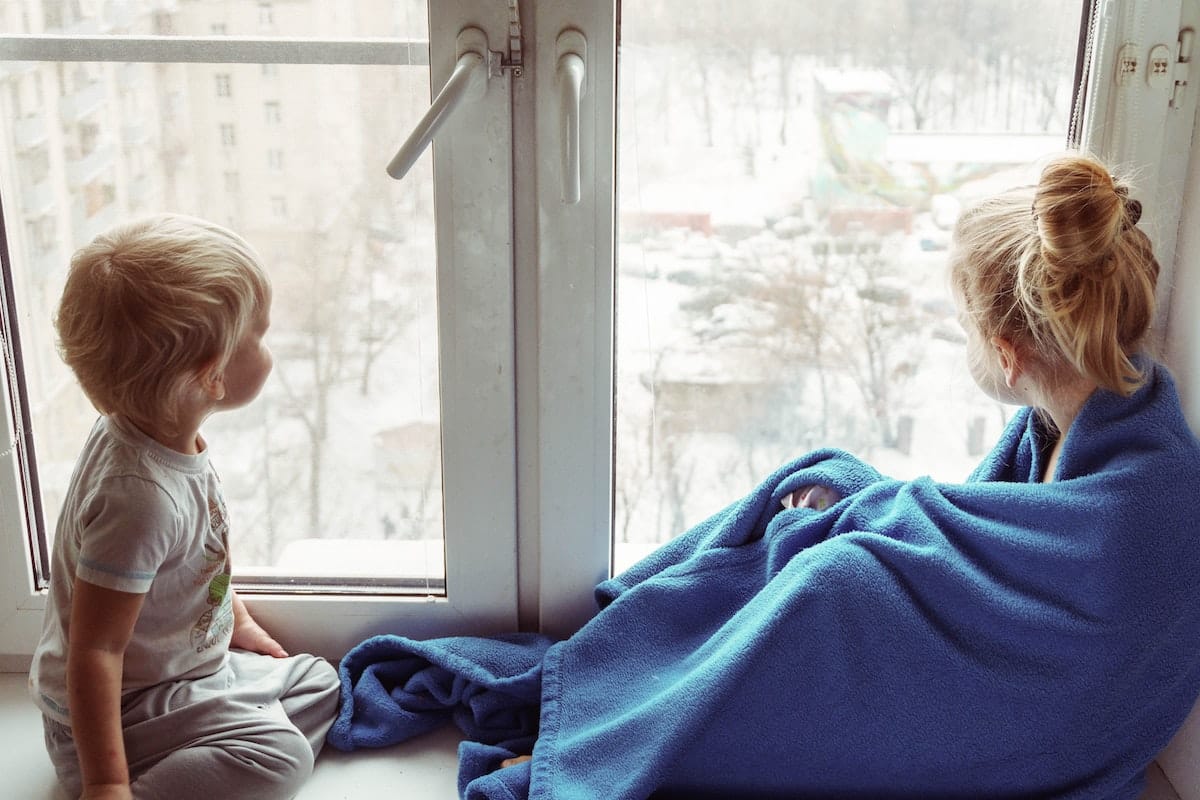 Home automated features are now being built-in to newly constructed homes. This is a great development for home automation that you can expand from and truly make it your own. Being that you need the internet or another form of wireless technology, how can you avoid cybercriminals? With heightened cyberhacking surrounding the internet, it is crucial to guarantee complete protection.
How do you know it is safe? There are a few steps you should take to help combat any vulnerabilities.
First and foremost, ask a professional for assistance when setting up any smart home security systems and devices. This will keep you from future technology headaches.
If you have Wi-Fi already set up in your home, double check that it is on a secure and private network. Consider renaming your router and the network name so it is not connected to the provider or personal information.
Use a strong encryption method for your Wi-Fi like Wi-Fi Protected Access 2 (WPA2). It creates a more secure network by using long passwords and encryption to keep strangers out. It is the safest form of protection for your internet. Also make sure that the password you use to connect to your household Wi-Fi is a unique and difficult password. Lastly, it is best practice to keep your passwords updated. Change them out every few months, and do not use old, repeated, or obvious passwords.
Some experts suggest getting two different internet networks. One for internet use for work, school or leisure activity. A second for your devices and anything interacting with a bigger system.
When you are connecting devices to a security system, it is best to take a look at the settings. Like many of our devices, each have their own default settings. Be sure to disable any settings that are unnecessary, that you do not use, or may make your system more vulnerable.
Keep up to date by updating your systems and devices regularly. Older versions can interrupt new software versions and vice versa. You can even enable automatic update checks for your devices so that everything runs smoothly.
Your devices may prompt you with further authentication upon set up. This means you will have your initial log in and then a verification that sends to your cell phone or email to confirm that it is really you. A two-step process or extended authentication is considered best practice for added protection.
What is the Best Home Automated System?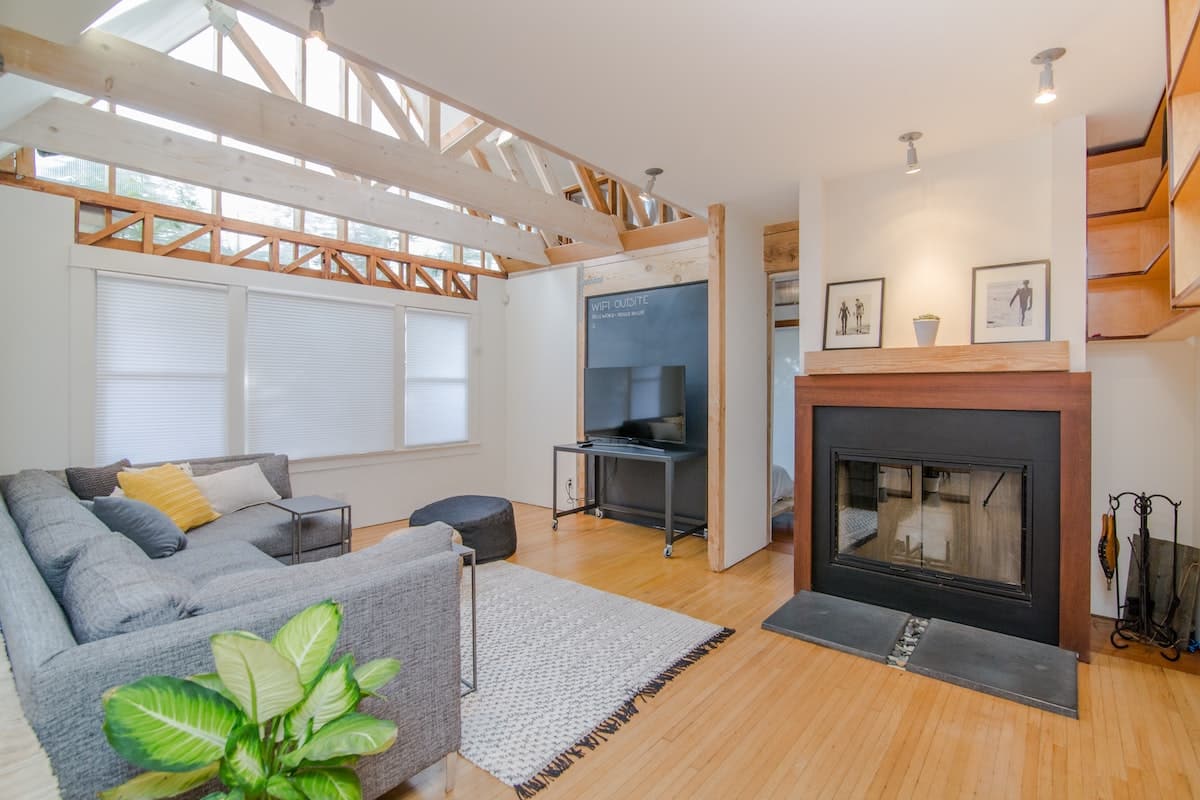 There is plenty of research that can help guide you to the best home automated system but it can be overwhelming. Unsurprisingly, most of the top rated home automations happen to be smart home security systems. Safety is the number one priority for families today and the industry is meeting the demand.
At the top of the lists are two familiar names: ADT and Vivint. While ADT is a vet in the industry and is the more popular option, Vivint tends to be in favor when it comes to overall home security.
Vivint is the industry's top rated choice for the best smart home security system and automation. It operates through a mobile app and can create the ultimate smart home for you and your family. Reviewers have deemed that their cutting edge technology will "transform your home into a smart tech fortress." Vivint's home automation system pairs seamlessly with Alexa, Google, Nest, and Philip Hue Lights, so they can be a go-to if you are looking to control your home security system and smart home devices all in one place.
The company thrives on smart home devices. If you want the most out of the Vivint system and make your life considerably on auto-pilot, go for the complete setup and live the smart home life. Their equipment stands alone when it comes to device compatibility. The main thing that sets them apart is that they create their own equipment while many other companies use third-party devices and equipment. Makes it worth the investment.
ADT is known for their strong professional surveillance reputation. The home automation system covers a 360 experience – from outdoor security cameras, garage doors, locks, lights, and thermostats. It is considered to have the best Alexa integration. Everything can easily be controlled through the ADT mobile app. Since their system operates from multiple locations, customers love that their service really is around the clock.
When selecting the best home automated system, first consider whether you want a more focused and robust security system, a smart home automated house, or both. Do your research—while these two popular companies are a good fit for many, you may have specific needs or preferences that require other services.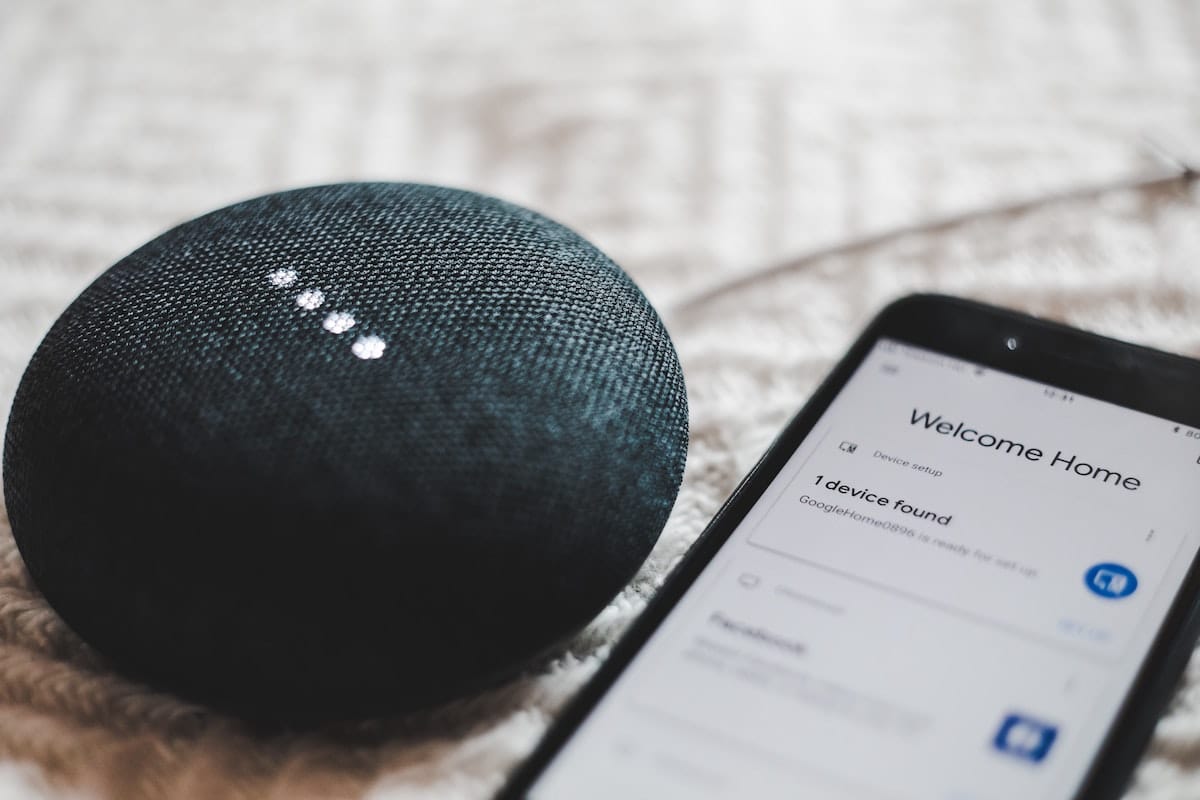 When it comes to your family, protection comes first. Consider safety and security precautions from your window treatments to your front door to your automation preferences.
If you have any questions on how to create a safer environment, reach out to us. We will be happy to help and guide you in the right direction.