Louvolite Perfect Fit® Cellular Shade Track System, Explained
To make sure we're always bringing you the latest & greatest products on the market, our team attends the International Window Covering Expo (IWCE) annually. After a two-year hiatus, we were happy to return to the expo this year and get to attend educational seminars, hear from world-class speakers, and explore hundreds of products! IWCE is the largest trade show for the window covering industry in the world and we've returned home with lots of innovative new products we're excited to share with you.
Missed the last video? Let's take a look at Alta's AgileLift™ Cordless System »
This Week: Explore the Louvolite Perfect Fit® Cellular Shade Track System With Us
HIGHLIGHTS:
» Louvolite's Perfect Fit® Cellular Shade Track System has been on the market for a few years – but this year, we saw new improvements!

» Originally, it was only available as an inside-mount option which means it didn't work for all windows.

» Now, there is a new over-the-window mounting option with enlarged side tracks.

» This means the track system works for more window styles, AND can accommodate much larger windows thanks to the available T-split in the middle.

» No gaps! Enjoy greater privacy, better energy efficiency, and a better room-darkening effect since the track blocks light from entering around the edges of the shade.
CUSTOM WINDOWS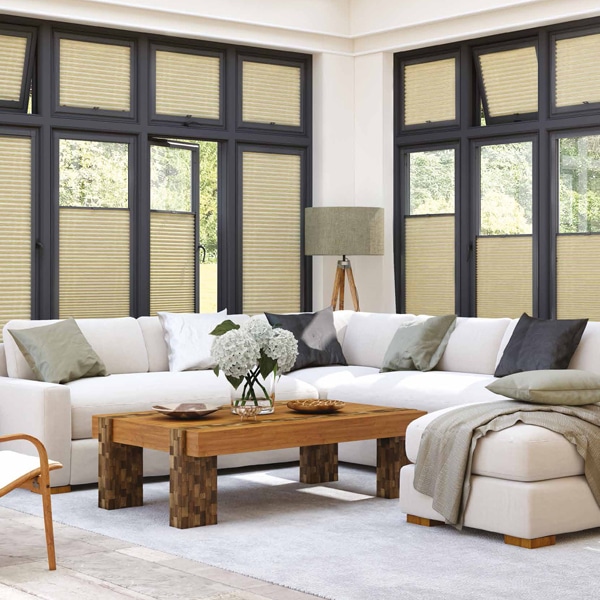 OVERSIZED WINDOWS