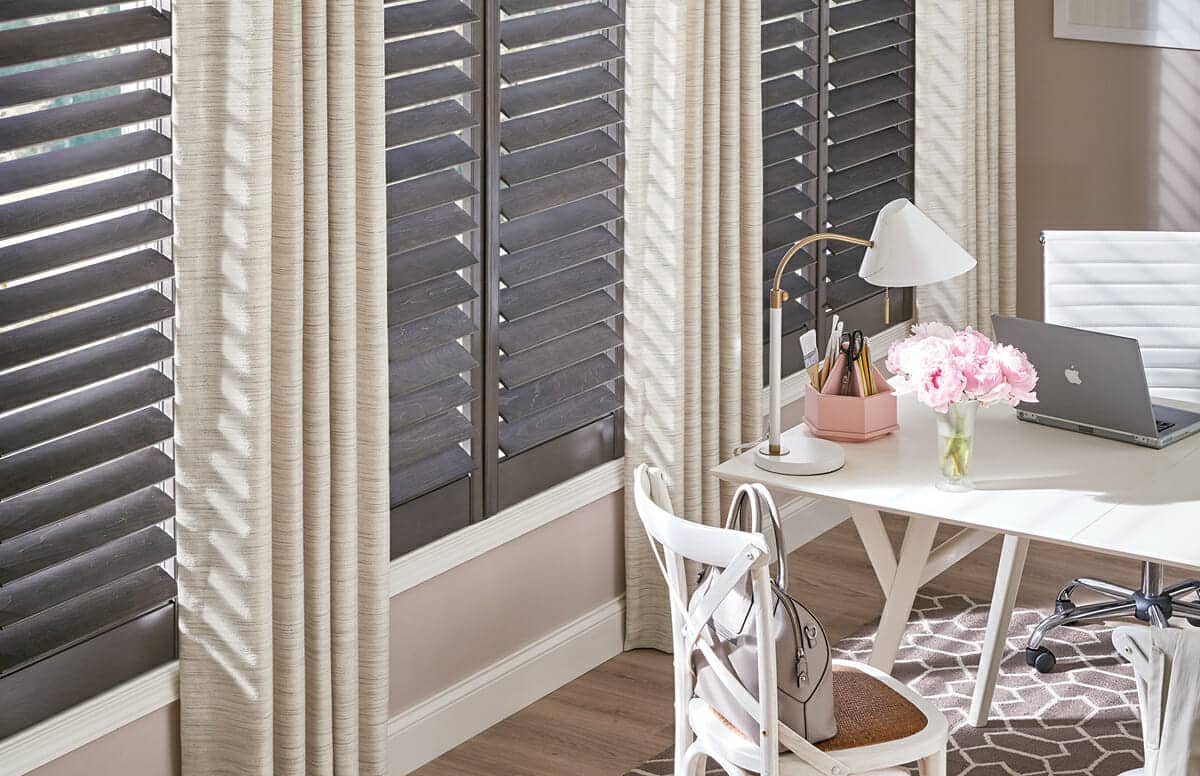 According to census data, just 5.2% of the American workforce worked from home full time in 2017. While that number has been steadily on the rise over the past few years, it skyrocketed during shutdowns last year, with 42% of the U.S. labor force now reported working from home full-time in a study by Stanford.
Many companies that sent employees home to work remotely in 2020 won't necessarily be bringing staff back to full-time office environment right away—and perhaps never will. Concerns around the pandemic are only part of the equation. Some companies find that employee satisfaction improves when working from home, and some of the overhead expenses associated with a physical office space go down, too. A 2016 study from Stanford found that working from home led to a 13% performance increase by the employees and improved work satisfaction.
Of course, participants of that 2016 study weren't dealing with a global pandemic, unprecedented economic shutdowns, and the jarring reality of working from home with little notice (and perhaps needing to facilitate online learning for kids at the same time, too!). No matter how you feel about working from home in 2021, the reality is that how you select, set up, and decorate your home office space can make a big difference in your productivity and satisfaction.
If you need home office ideas for creating a space you enjoy working in, and you need a little inspiration, we've got you covered! Here are some of the most important things to consider!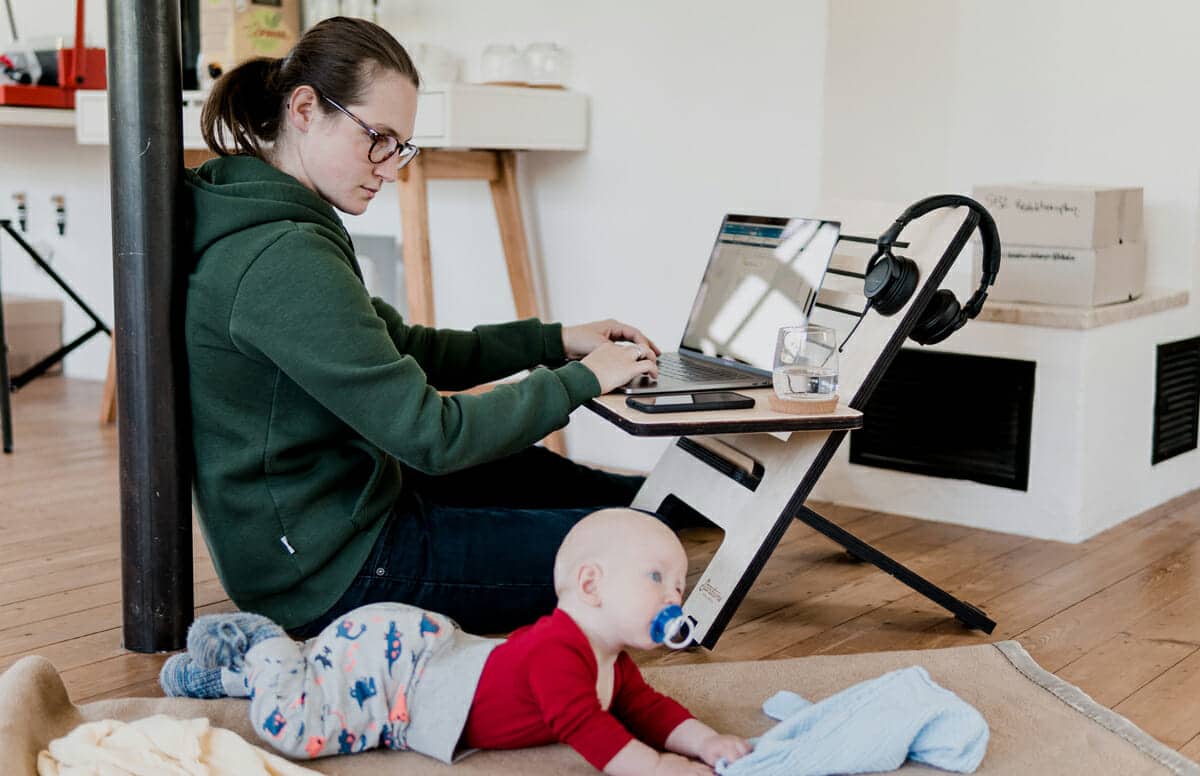 Location, Location, Location
Before you haphazardly set up your laptop on the unused end of the dining room table or on a the card table in the corner of your bedroom, take a moment to consider the area in your house that makes the most sense for your workspace. Sure, it makes sense to work on the couch in your living room or plug in at the kitchen table for a single night of answering emails, but if you're working from home for more than a week (or month, or year!) it's worthwhile to create a dedicated space.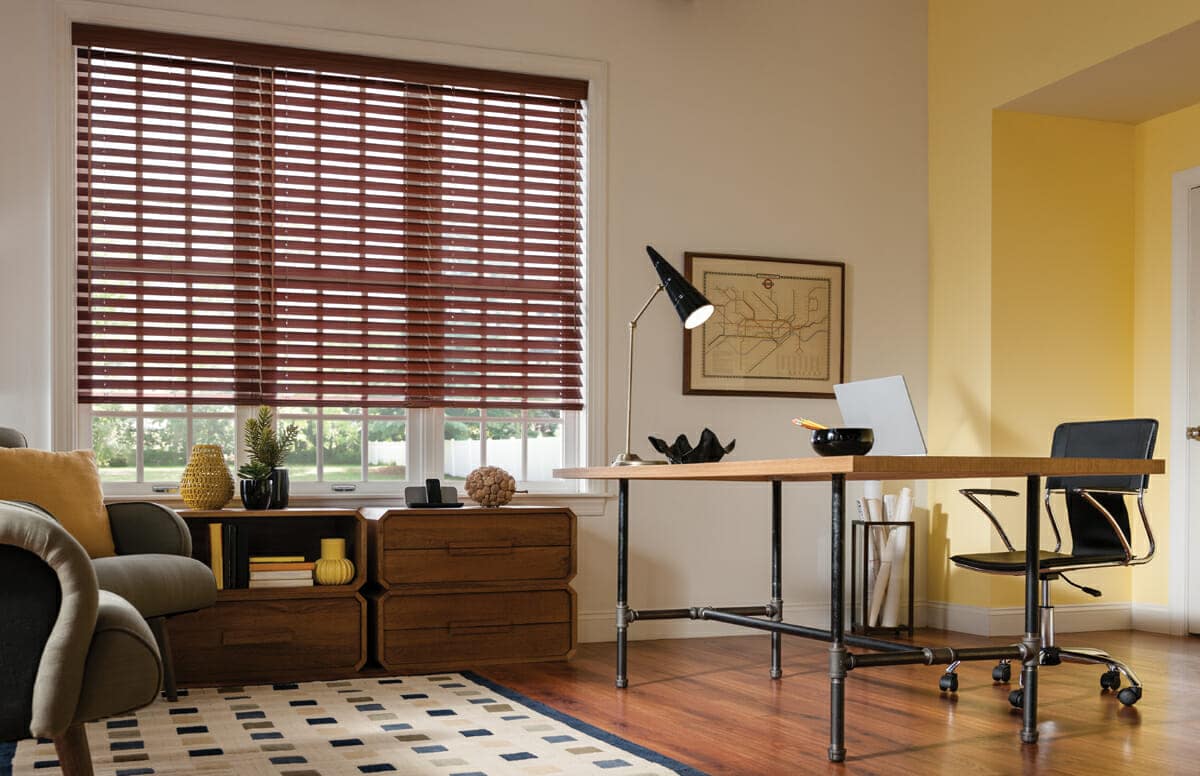 What does your workspace need to accomplish?
Think about what the space needs to do for you—does it need to energize you? Help you focus? Calm you? Inspire creativity? Do you work best surrounded by busy activity, or do you need to be entirely isolated for minimizing daily distractions? It's also worth considering the needs of the other members of your household. Maybe you need a large enough space that two or more household members can all work together—sort of like a mini-office, with dividers or individual workspaces. Perhaps you need to be near your child's home school environment so you can help them stay on track with classes and homework throughout the day.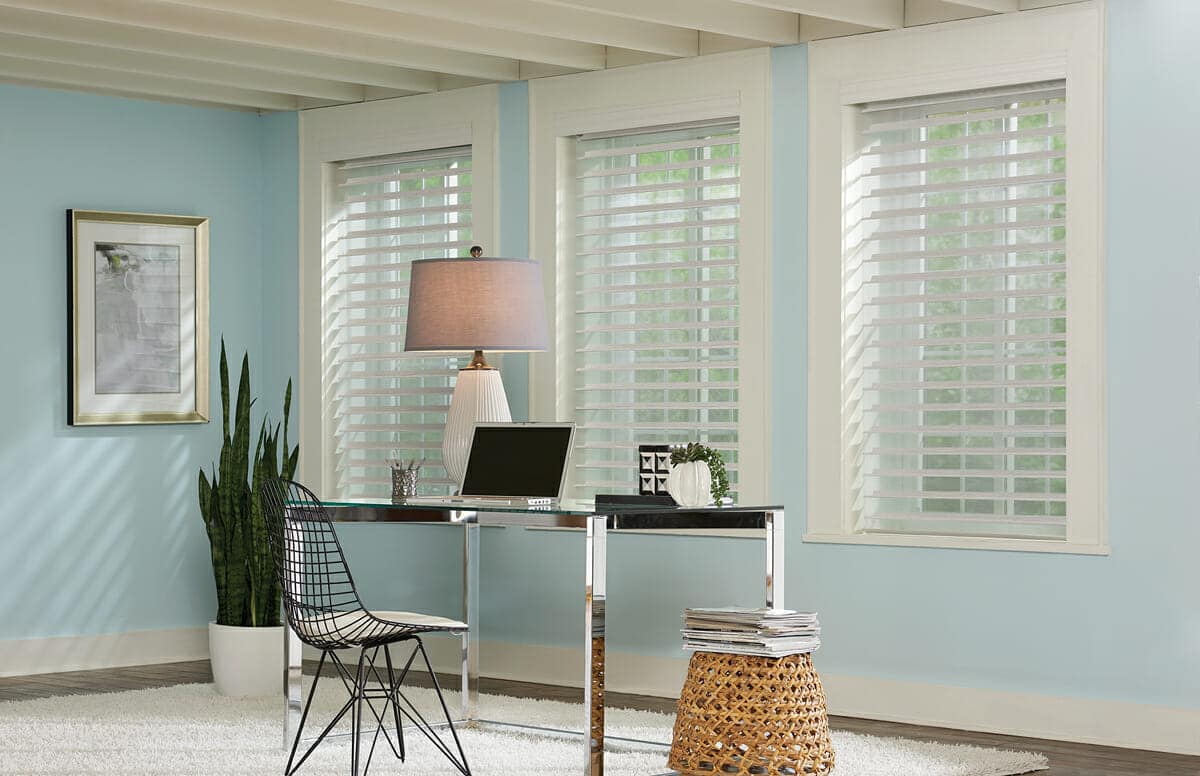 Assess the Available Space in Your Home
If you don't have an entire room to dedicate to a home office, consider what lesser-used room might be able to be rearranged and used as a long term home office space. Maybe the family room can be repurposed as an office-and-school area for multiple members of your household. How about that guest room that's not getting used since no one can travel? If your workspace is limited, make the most of a small space by organizing and decluttering. Sell or donate possessions and furniture you no longer need. You won't regret having a better area to spend your 8+ work hours in each day!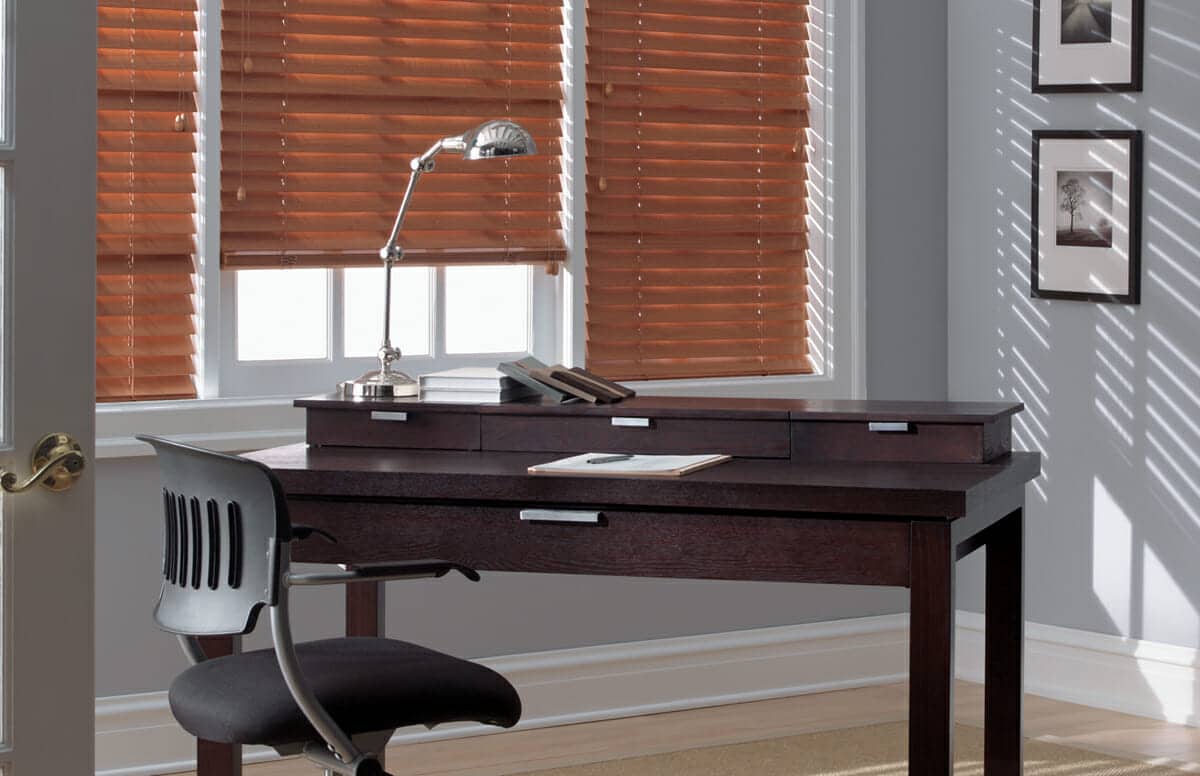 Home Office Design for 2021
After considering locations and space in your home, it's time to start the home office design process! . It's best to start with the larger projects that require space. For example, if you need to soundproof a wall to keep sounds from the kitchen out of your calls with clients, it's much easier to do that before you've covered the wall in inspiring artwork! Consider any more extensive renovations, like overhead lighting, painting walls, and changing flooring, before you start to set up your desk.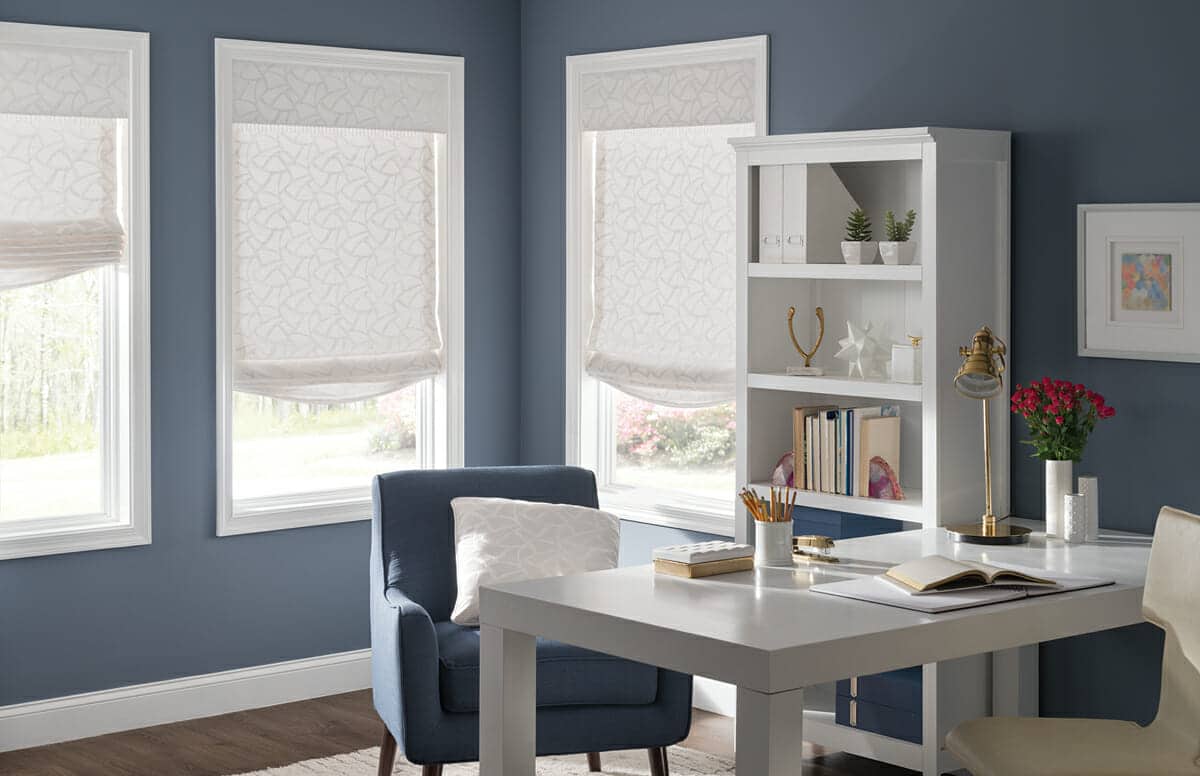 Home Office Equipment for a Productive Workspace
After the space itself is ready for you, think about the equipment you need to do your work. Do you need a large desk with room for a computer, multiple monitors, and space for writing or filing? Maybe you just need an area for a laptop but require somewhere comfortable to sit for longer calls or brainstorming. On Zoom meetings all day? Create a background that doesn't make you cringe on the monitor (hello, laundry hamper!). Maybe it's a gallery wall of inspirational artwork and quotes, a bare wall painted in a neutral color, or an interesting texture like a faux brick wall or weathered wood. Don't overlook your office chair: like having the right mattress, having a good office chair is essential to your comfort and can even impact your health. If you're sitting in the desk chair for 4+ hours per day, make sure you have a comfortable, supportive chair and seats you at the correct height for your desk.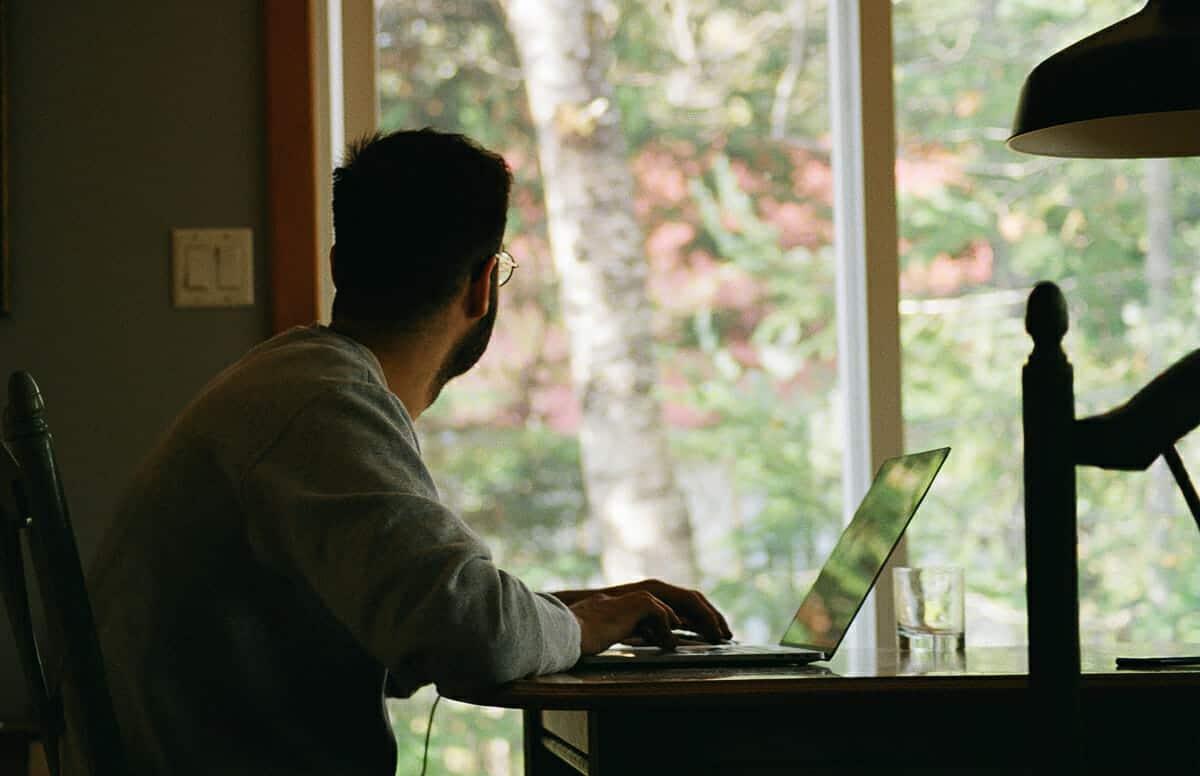 What can you expense for a home office?
As an employee, you typically cannot deduct home office expenses on your income taxes. Check with your employer to see if they will provide or assist with any essential office equipment you need like computers, monitors, reliable internet service, office supplies, and any other items essential to your job. If you're self-employed full time or starting a side hustle, eligible purchases related to your business's operation would be qualified expenses. Check with your tax advisor if you have a question about a specific item, and make sure to track all purchases related to your business to make things easy at tax time.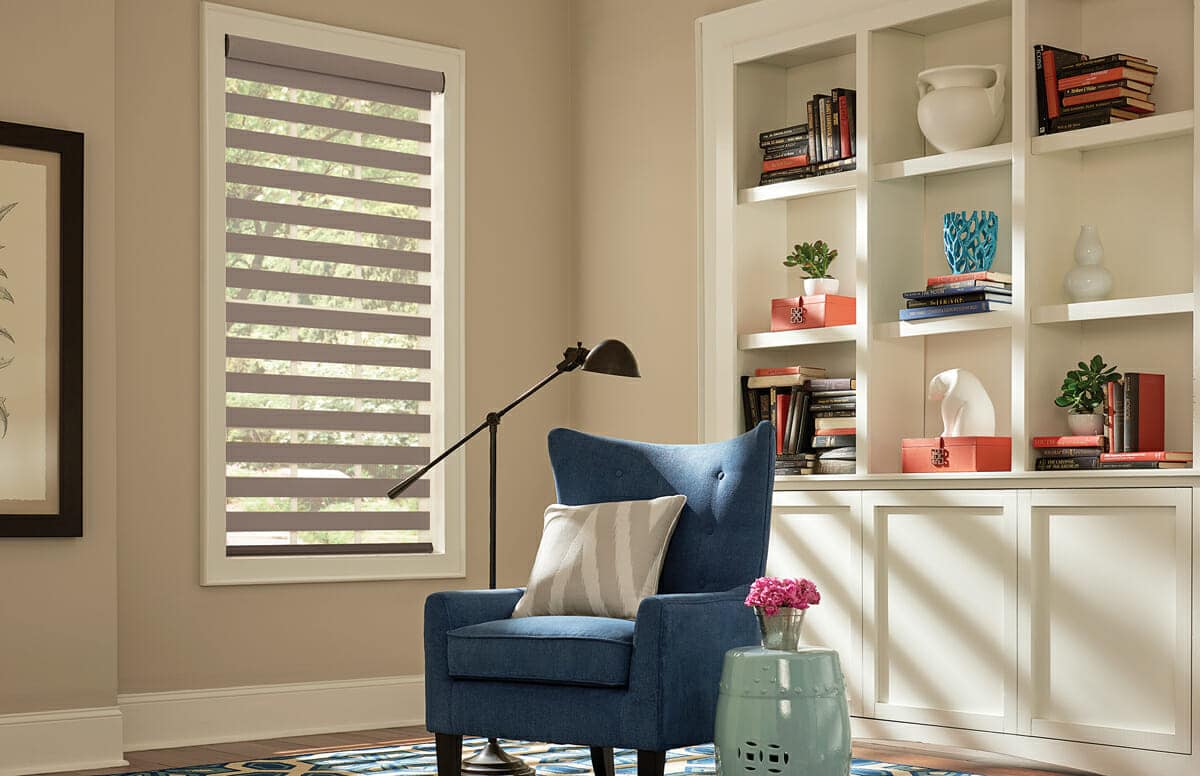 Awesome home office ideas
One of the keys to a happy home office is making your workspace feel different from the rest of the house. This can help you focus and draw boundaries between work life and personal life, which can be a little more complicated when you're at home/work all day, every day! A purpose-built thoughtfully decorated office environment makes this easier.
Your home office decor can harmonize with the rest of your home, or it can be a completely different look and feel. Maybe your home is all about monochromatic neutrals, but a pop of color on your office wall invigorates and inspires you. A home office can be the perfect place to try a new color palette or style.
One thing all decor styles can agree on is the need for appropriate storage solutions. Organization is key! Whether you need filing cabinets, shelves, drawers, or all three, it's essential to furnish your office in a way that lets you keep everything tidy.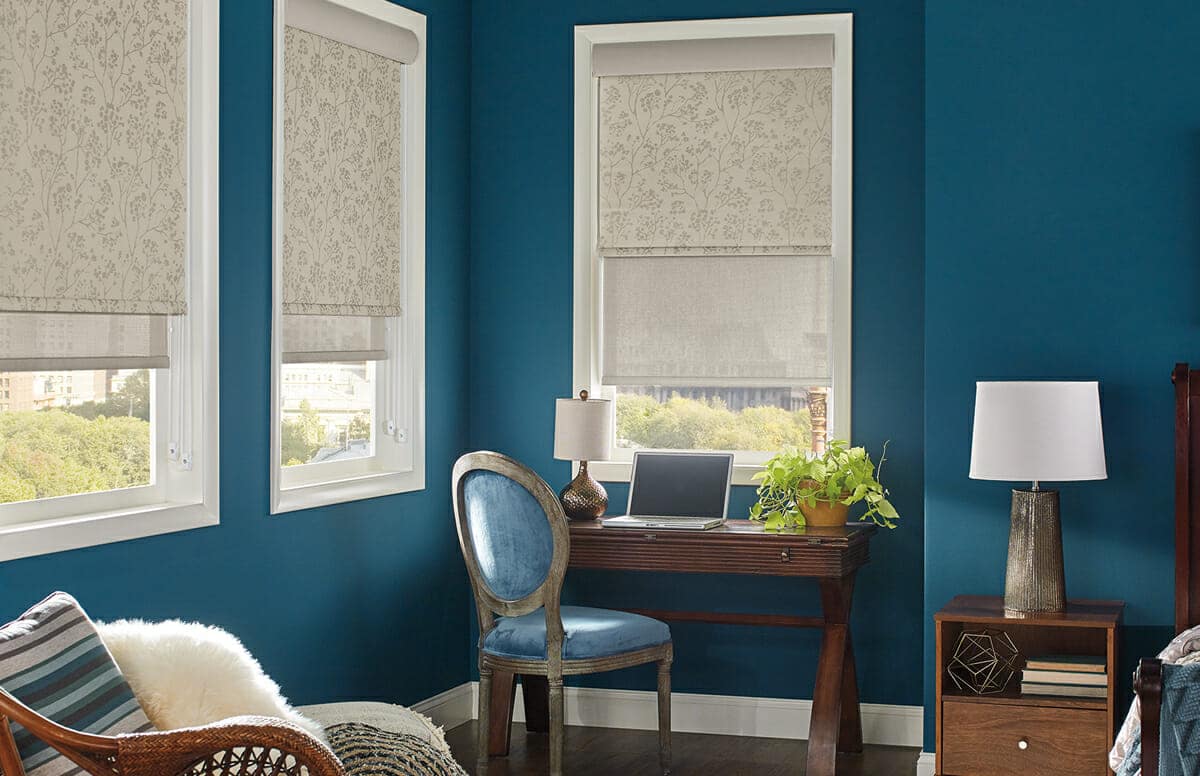 How do I decorate my home office on a budget?
If you want to decorate on a budget, there are lots of options! Painting an accent wall or adding a statement chair to the room can spice things up without breaking the bank. Many lightweight and inexpensive wall treatments can be easily installed to create an exciting space or accent wall. Framing greeting cards or images from a scenic calendar can elevate everyday scenes to intriguing wall art. Plus, you can find bargains on new and used furniture by shopping online.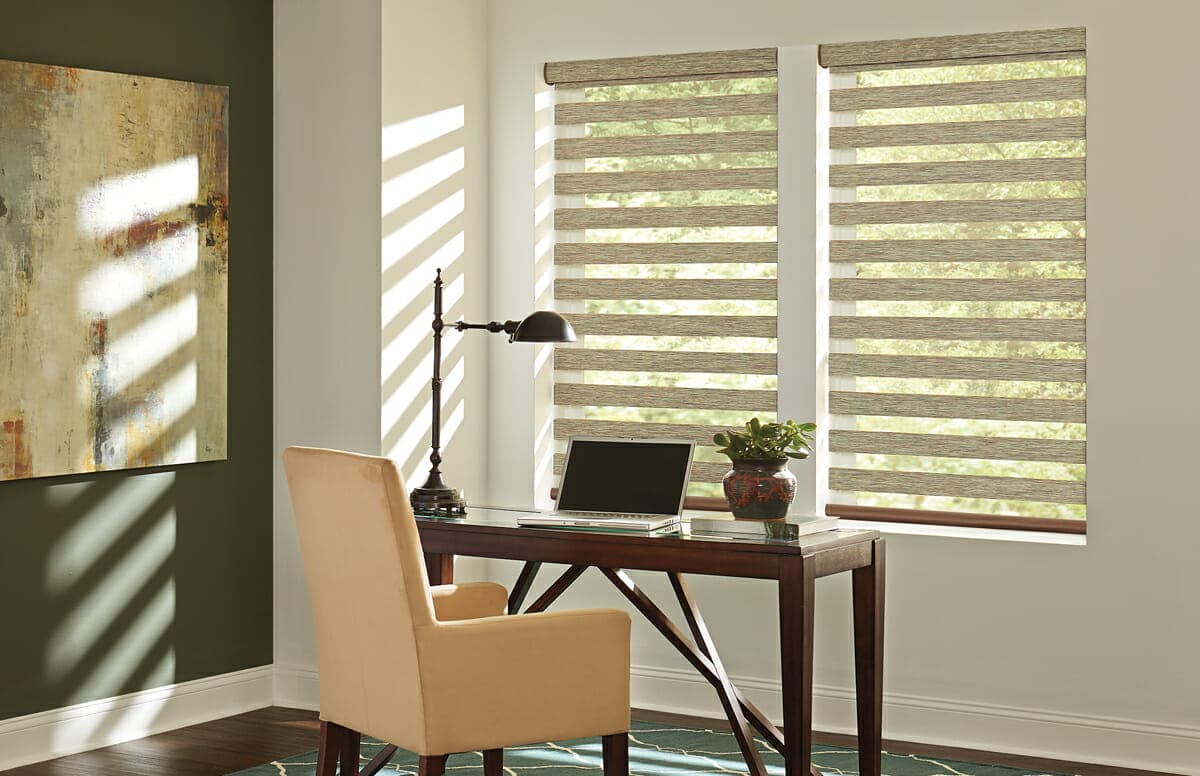 Don't Overlook the Natural Lighting
Do you need lots of bright natural light to read and write while working? Maybe you're in a bright room and are fighting with glare on your computer monitor. If you work best during the quiet hours of the early morning or late at night, you might benefit from blackout curtains that protect your privacy while working.
Having the right window covering for your home office is an important part of creating a good workspace. If you need to soften bright natural light, opt for a light-filtering window treatment like cellular shades or sheer shades. If you prefer a darker and quieter space, draperies or curtains can help block light as well as sound. Curtains can also be an excellent choice for impromptu room division if you need to create two spaces out of one.
Window treatments play a significant role in interior design and can blend seamlessly with the walls or stand out as a statement. The right treatments for your home office are an essential part of creating a functional and productive space you'll enjoy in 2021!