Scot Dietz
Head Cheese - CEO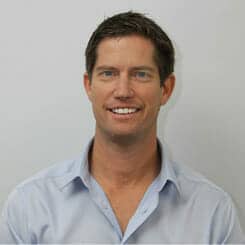 Education: BS Marketing Management at Missouri State University (Formerly Southwest Missouri State University)
Personal Mission Statement
I start each day counting my blessing with God so that is number one, then my family and of course that includes the people who work for us.
What I Love About Window Coverings
I love the variety of the products and what we do makes a difference in our customer's homes. We affect how your environment in your home looks and with fabric on the windows it brings more romance to the bedroom. We also bring families together on nights and weekends when the just want to have a lounge day and pull down the window coverings and watch their favorite movies.
What I Love About 3 Blind Mice
We have an amazing team and I get to go to work everyday with people i care about, people I cry with and people I have fun with. We work hard at not taking things to seriously and just having fun.
My Customer Service Philosophy
We want to give our customers fanatical eye popping WOW service. Ever buy anything from Zappos, Amazon, or Nordstrom? They do things that other companies would not think of. We have empowered our team to give you a memorable customer experience. We are not just talking what is expected we are talking over the top service that you want to tell all your friends how amazing it was.