October is Window Covering Safety Month, a dedicated time to raise awareness about the importance of window cord safety in our homes. Window cords can pose serious dangers, especially to children and pets, and understanding the risks is crucial for every household.
At 3 Blind Mice Window Coverings, this is a topic we take very seriously. So, we want to take this opportunity to share some important information with you. In this post, we'll dive into what window cord safety entails, the role of regulations like the Canada Consumer Product Safety Act (CCPSA), and share practical tips to help keep your family safe.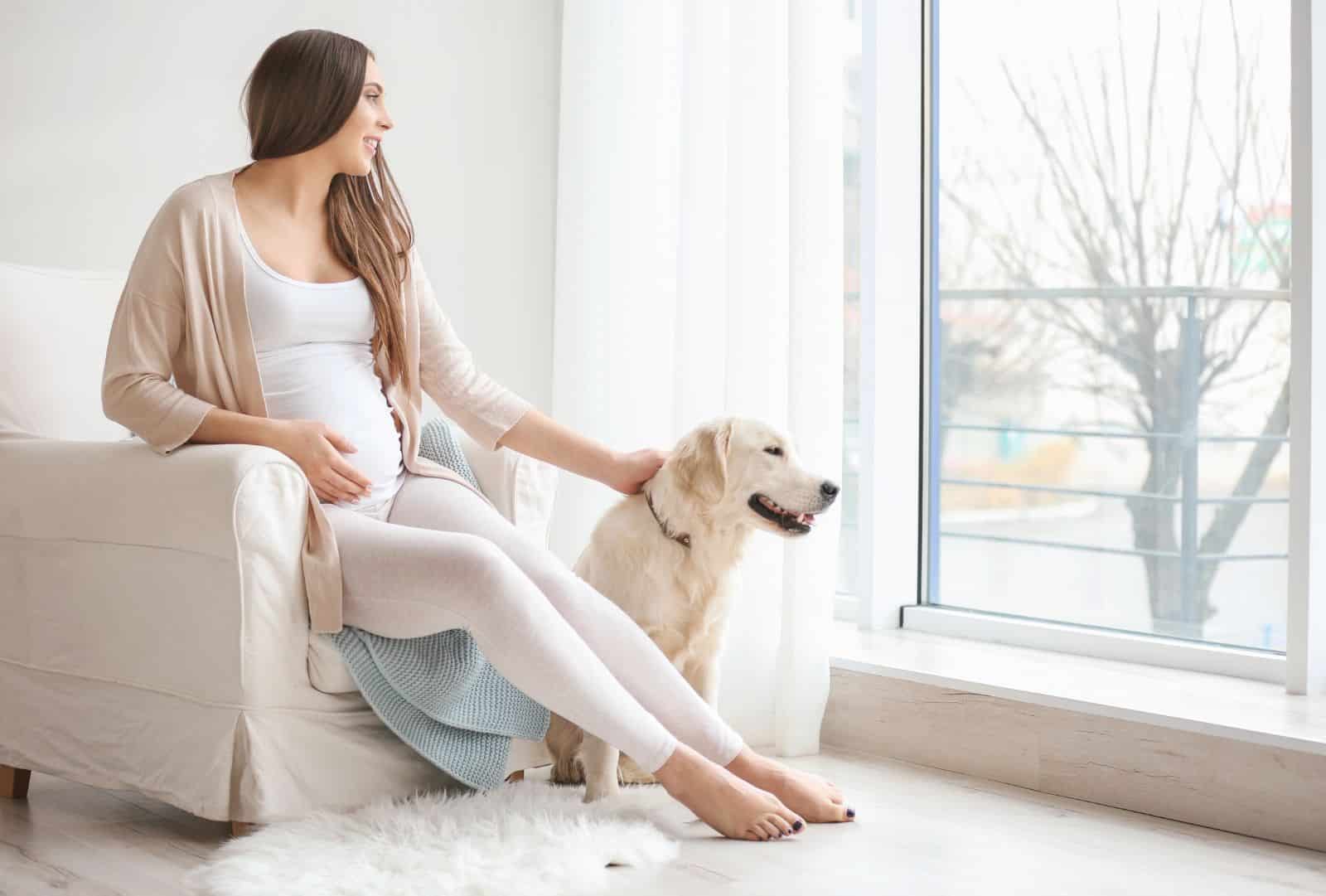 Understanding Window Cord Safety
What exactly is window cord safety? This term refers to a set of practices and precautions that can be taken to prevent accidents and injuries caused by cords on window treatments. This may not be something you've given a lot of thought to, but there are hidden dangers of corded window treatments that you should be aware of. For instance, long cords can lead to strangulation, especially in children and pets who may become entangled in them. Because of this, it is essential to pay special attention to window cord safety in places where children spend a lot of time, such as homes and daycares.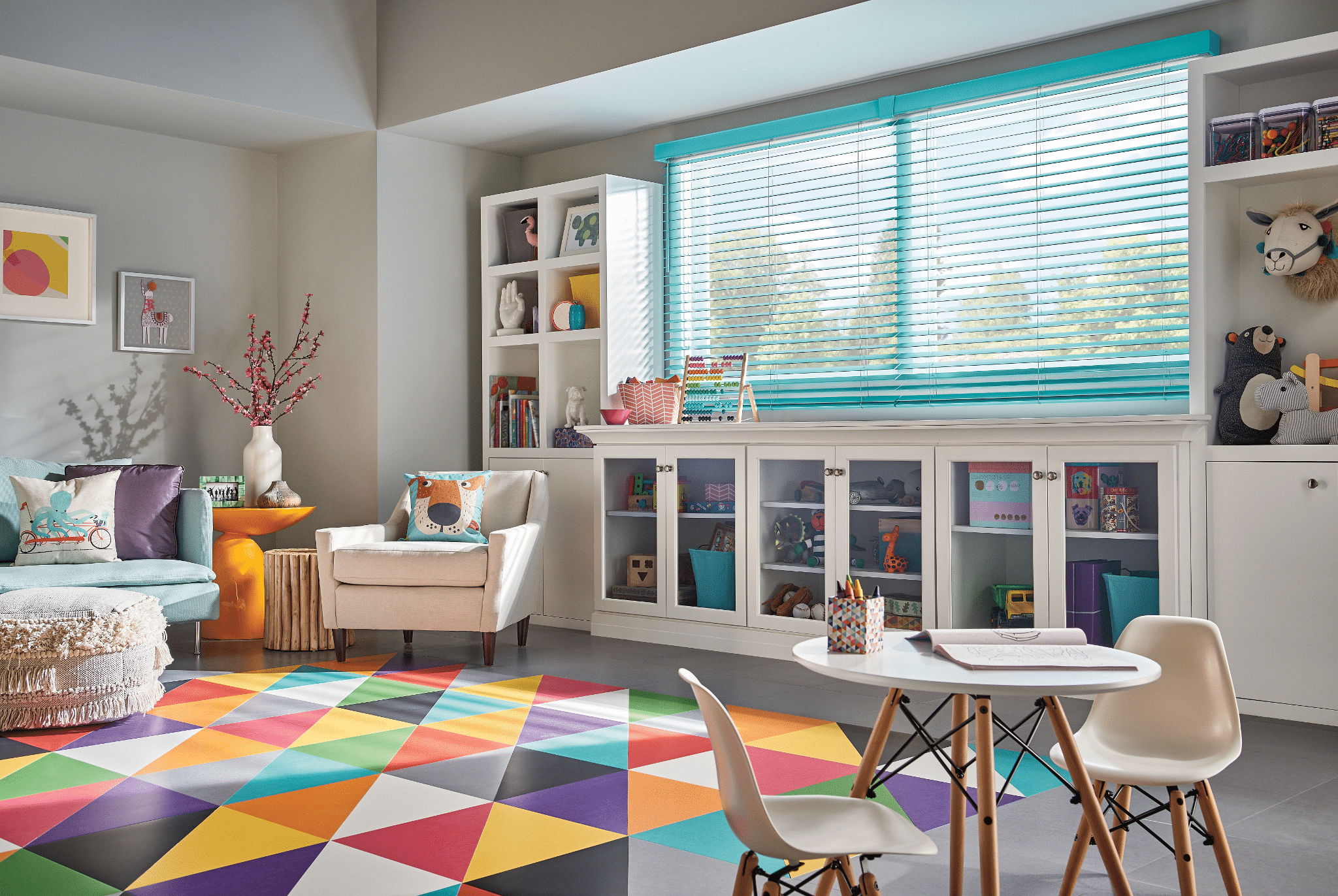 📧 Never miss a post from the 3 Blind Mice blog!
Subscribe to our newsletter to receive window treatment tips, how-to, and special offers in your inbox.
"*" indicates required fields
Safety Regulations for Window Cords
Now that you know why window cord safety is so important, you may be wondering how you can ensure your window coverings are safe. You'll be happy to know that there are safety regulations in place that guide the industry on this topic.
The Role of the Canada Consumer Product Safety Act (CCPSA)
In Canada, the CCPSA plays a pivotal role in safeguarding consumers. It's a framework designed to ensure that products, including window coverings, meet stringent safety standards.
The CCPSA addresses corded window treatment safety through safety regulations, including mandatory cord safety features and labeling requirements. When it comes to compliance, manufacturers are responsible for ensuring their products comply with CCPSA standards. This compliance is a crucial aspect of maintaining window cord safety in homes.
Window Covering Safety in the U.S. and Canada
Now, let's look at a brief history of safety regulations regarding window coverings in recent years.
In 2019, Canada released the Corded Window Coverings Regulations: SOR/2019-97 (CWCR), substantially tightening regulations regarding cords and small parts on corded window coverings.
In January 2022, the United States started to follow in Canada's footsteps when the Consumer Product Safety Commission's (CPSC) set of rules was released, called the Safety Standard for Operating Cords on Custom Window Coverings.
On November 30, 2022, The Window Covering Manufacturers Association (WCMA) filed a lawsuit challenging the CPSC's rule, citing that some elements of the rule didn't substantively advance child safety. The U.S. Court of Appeals ruled to grant the WCMA's petition for review, which means that the window covering industry will continue to be required to meet the provisions of the voluntary window covering safety standard ANSI/WCMA A100.1-2018.
This safety standard requires that all stock products sold in stores and online—which account for more than 80 percent of all window covering products sold in the U.S. and Canada—be cordless or have inaccessible cords.
As you can see, the regulations are constantly evolving, and more changes are on the horizon. Regardless of current regulations and rulings, there are a number of best practices to follow in the home to keep children and pets safe.
Cord Safety Tips
Regardless of the current rules and regulations in place, there are things you can do to keep your home and family safe. Follow these techniques and best practices for proper cord management for window coverings in your home.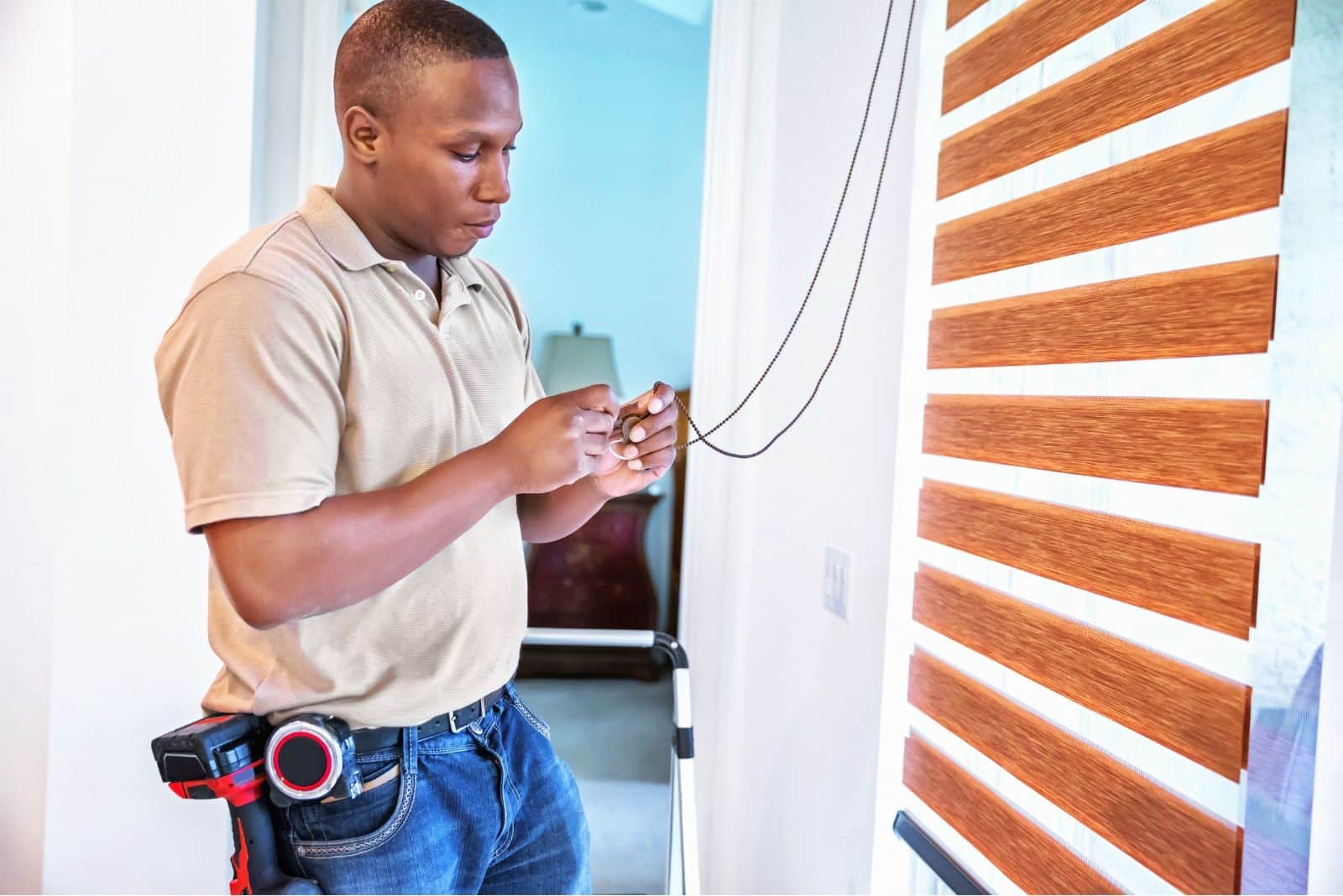 1.
Shortening Cords
One of the easiest ways to make your window treatments safer is to shorten your cords to the proper lengths for child-safe window treatments. Doing this significantly reduces the risk of your child or pet becoming tangled in a long cord.
2.
Using Cord Cleats or Cord Wraps
Cord cleats and cord wraps are simple yet effective tools to improve cord safety on window coverings. They serve as practical solutions for keeping cords out of reach and preventing them from posing a risk to children and pets.
Here's more about what they are and how they work:
Cord Cleats
Cord cleats are small plastic or metal fixtures that you can attach to a wall or window frame near the window treatment. They have two openings or "arms" that can hold the cord securely in place when wrapped around them. To use cord cleats, you simply wrap the excess cord around the cleat and secure it in the arms. This keeps it taut and out of the way, reducing the risk of entanglement.
Cord Wraps
Cord wraps are typically made of soft, flexible material and are designed to encase the cord. They have a simple mechanism for winding up the cord neatly and securing it. Cord wraps are easy to install and can be placed along the length of the cord, ensuring that it remains organized and inaccessible to children and pets.
Both cord cleats and cord wraps are affordable and readily available at home improvement stores. They can be added to any existing corded window treatments in your home to make them safer.
3. Transitioning to cordless window treatments
The ultimate safety measure is eliminating cords altogether, and cordless window treatment options offer a safe and elegant alternative. You can find out more about them in the next section.
Child and Pet Safety with Window Cords
When it comes to creating a safe and secure home for your family, few things are as crucial as addressing potential hazards, especially those that might be hiding in plain sight. Window cords, while seemingly harmless, can pose serious dangers to both children and pets. Let's explore how to safeguard your loved ones and furry companions from the potential risks of window cords.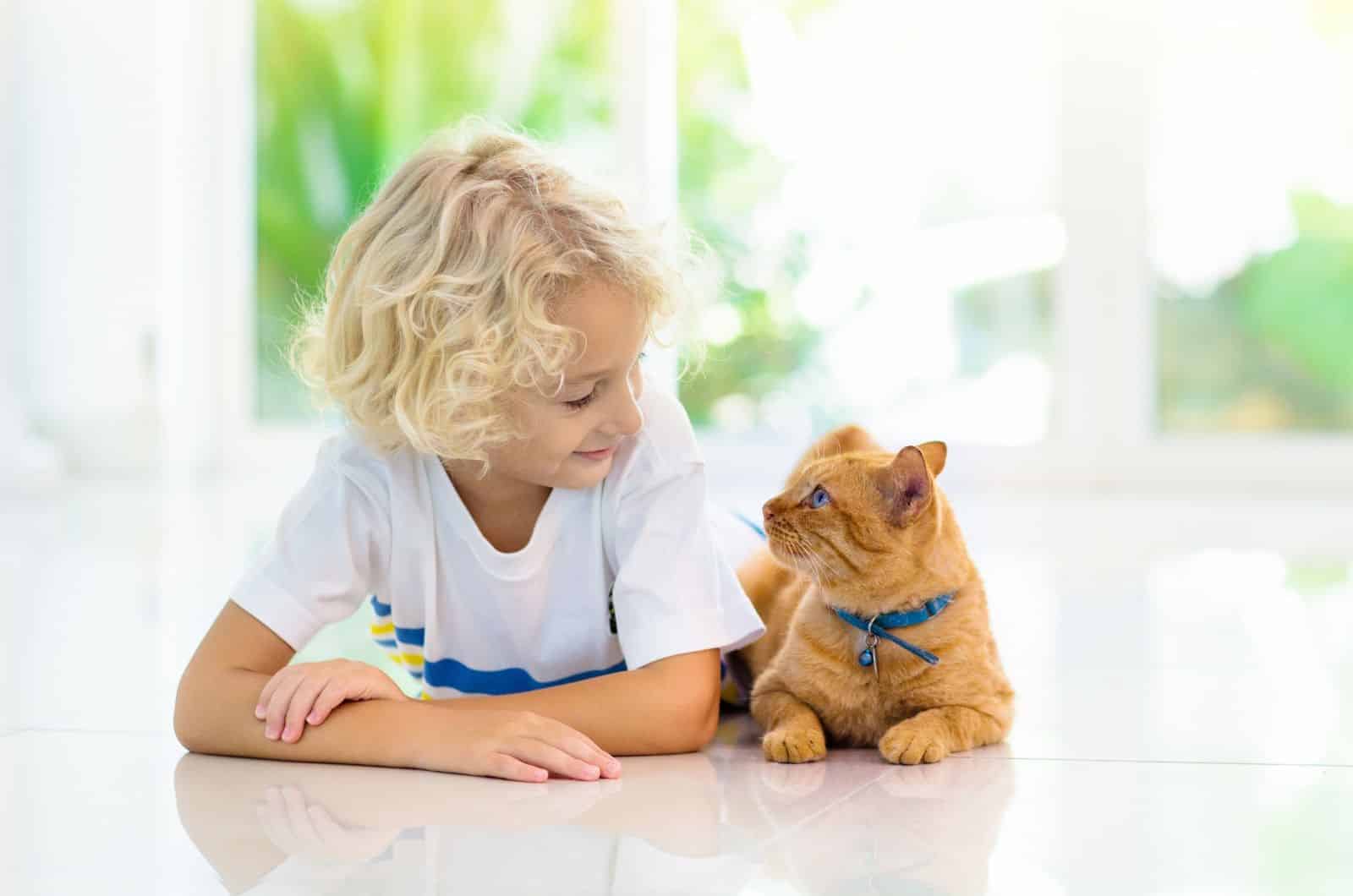 Childproofing Window Cords
Children are naturally curious, and window cords can be enticing. To effectively childproof window cords and prevent accidents in your home, follow the cord safety tips mentioned above. This can include implementing strategies to keep cords out of children's reach, such as shortening or using devices to secure them.
Never underestimate the importance of supervision. Even with childproofing measures in place, children should never be left unsupervised in rooms with corded window treatments. Keep a watchful eye on them to ensure their safety.
Of course, the most effective way to childproof window cords is by removing them altogether.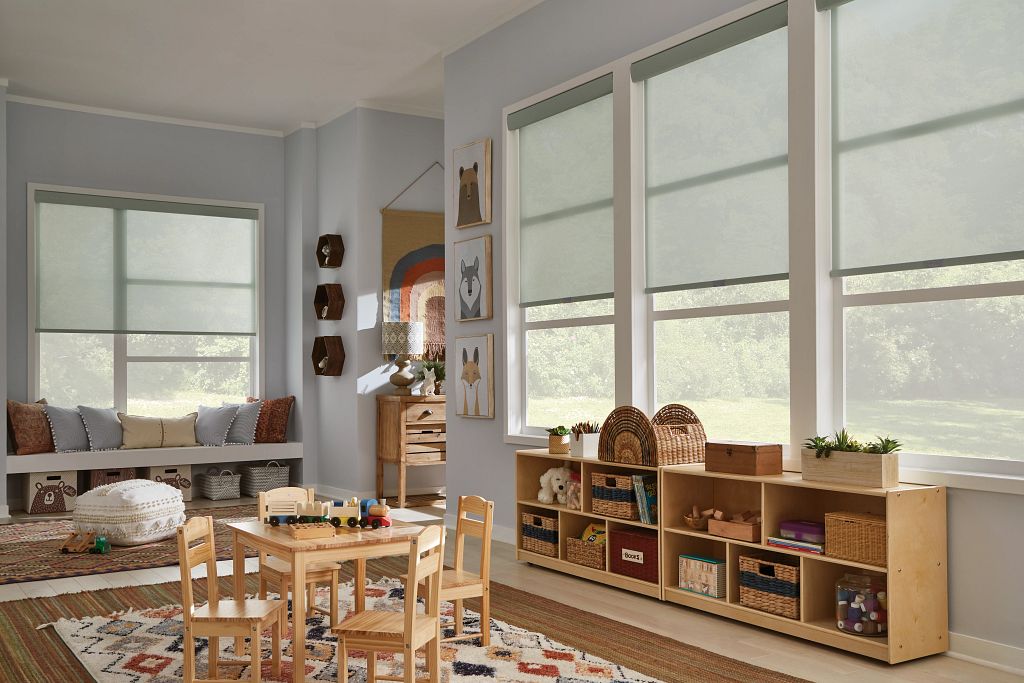 Child-Safe Window Blinds and Shades
When selecting window blinds and shades for your home, prioritize those with built-in child safety features. Look for options with cordless operation that eliminate the risk of cords.
Cordless blinds and shades operate simply. All you have to do is pull them up, down, or to the side to open or close them. Cordless options are available in many different styles, from horizontal and vertical cellular shades to Roman shades and even wooden blinds, so you can choose the perfect look while ensuring safety in every room.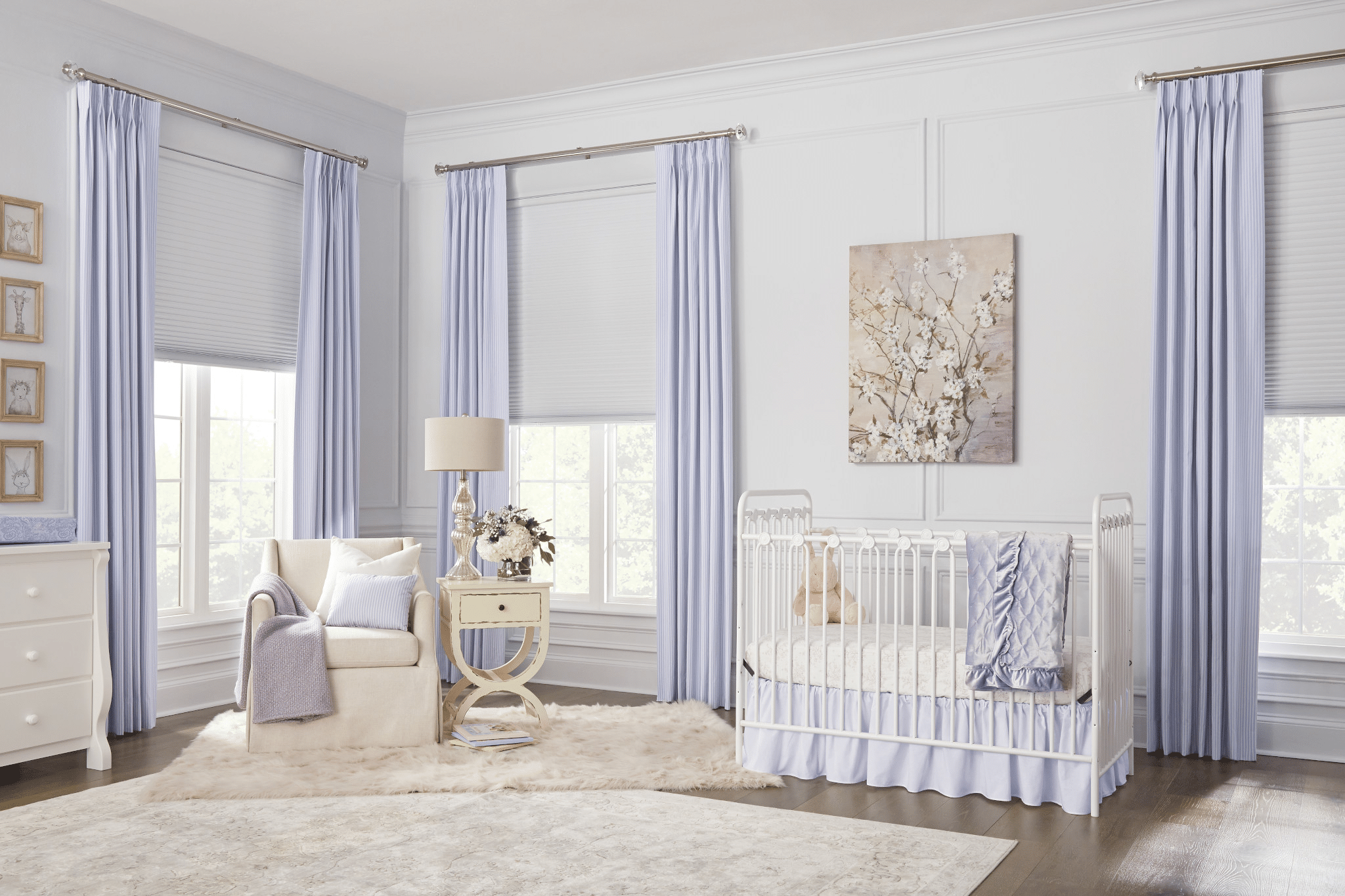 For an upgraded option, consider adding motorized or automated controls. These features allow you to control your blinds with a remote or an app; no cords needed. Not only do you get to enjoy the luxury of easy control of your window treatments, but you also get the luxury of one less thing to worry about regarding the safety of your home.
Pet-Friendly Window Coverings
Let's not forget about our furry family members! Pets are a part of our families, and their safety matters, too. Just as you would assess your home's safety for your children, it's essential to do the same with your pets in mind.
Pets, like children, are naturally curious. They may explore window treatments, climb onto windowsills, or play near windows. In doing so, they can come into contact with window cords and become entangled. Consider factors like your pet's size, activity level, and access to windows when looking for potential dangers.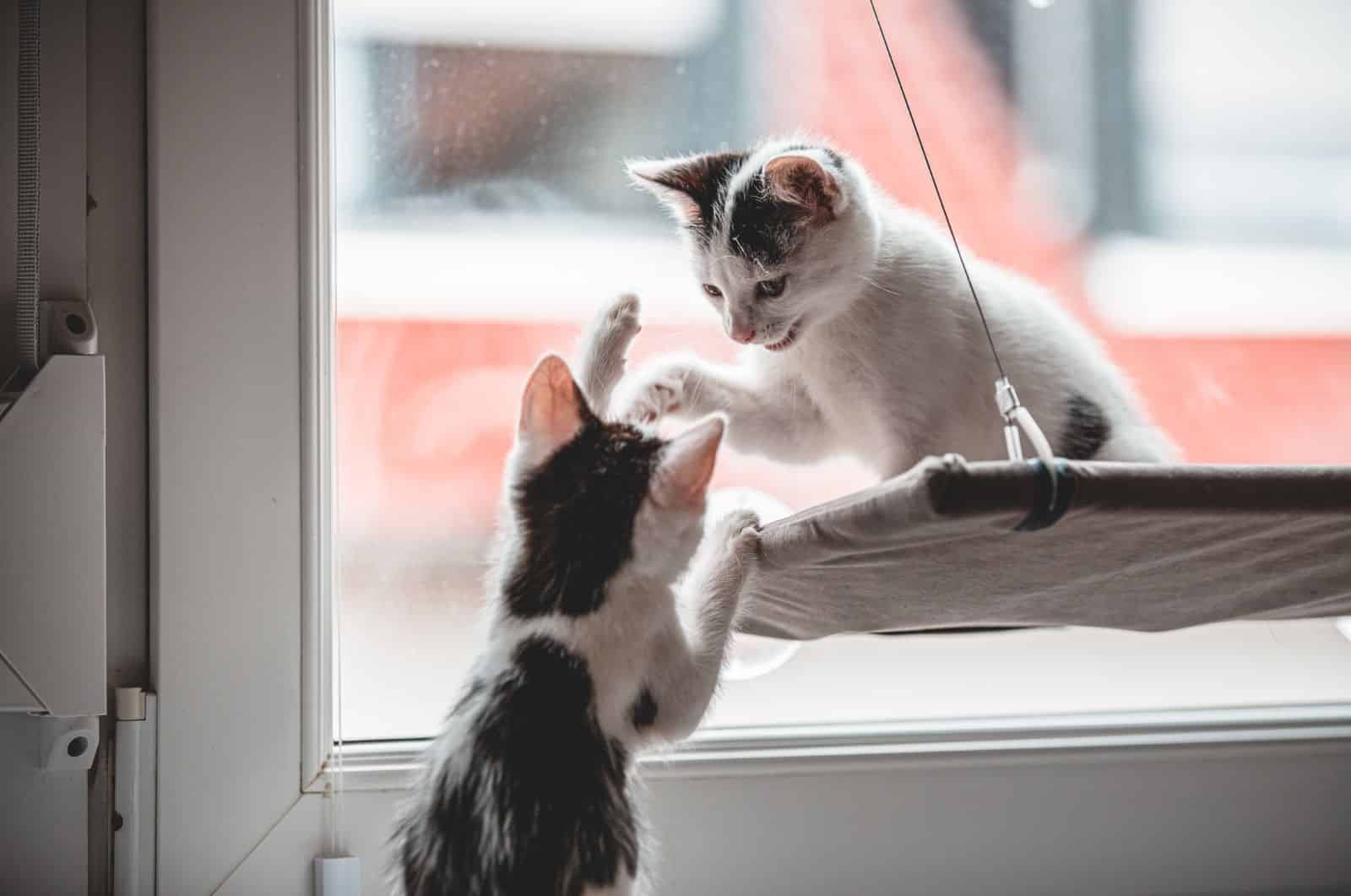 Choosing Pet-Safe Window Treatments
If you already have window treatments in your home that include cords, there are safety measures you can take to keep your pets safe. First, follow our cord safety tips. Secure them with cord cleats or wraps to ensure they are well out of reach. You can also trim any excess cord length to prevent pets from playing with them. Also, be sure to supervise your pets when they are near windows and discourage them from interacting with the cords. Consider replacing your corded window blinds with cordless window treatments to eliminate any risk of curious accidents.
When selecting window coverings with pets in mind, consider the following:
Durability: Choose window treatments that can withstand the wear and tear of curious pets. Look for sturdy materials that resist scratching and damage.
Cordless Options: Cordless blinds and shades are the safest choice for homes with pets, as there is no risk of cords becoming pet toys or hazards.
Easy Maintenance: Select window coverings that are easy to clean and maintain, as pets can shed fur and leave paw prints on windows.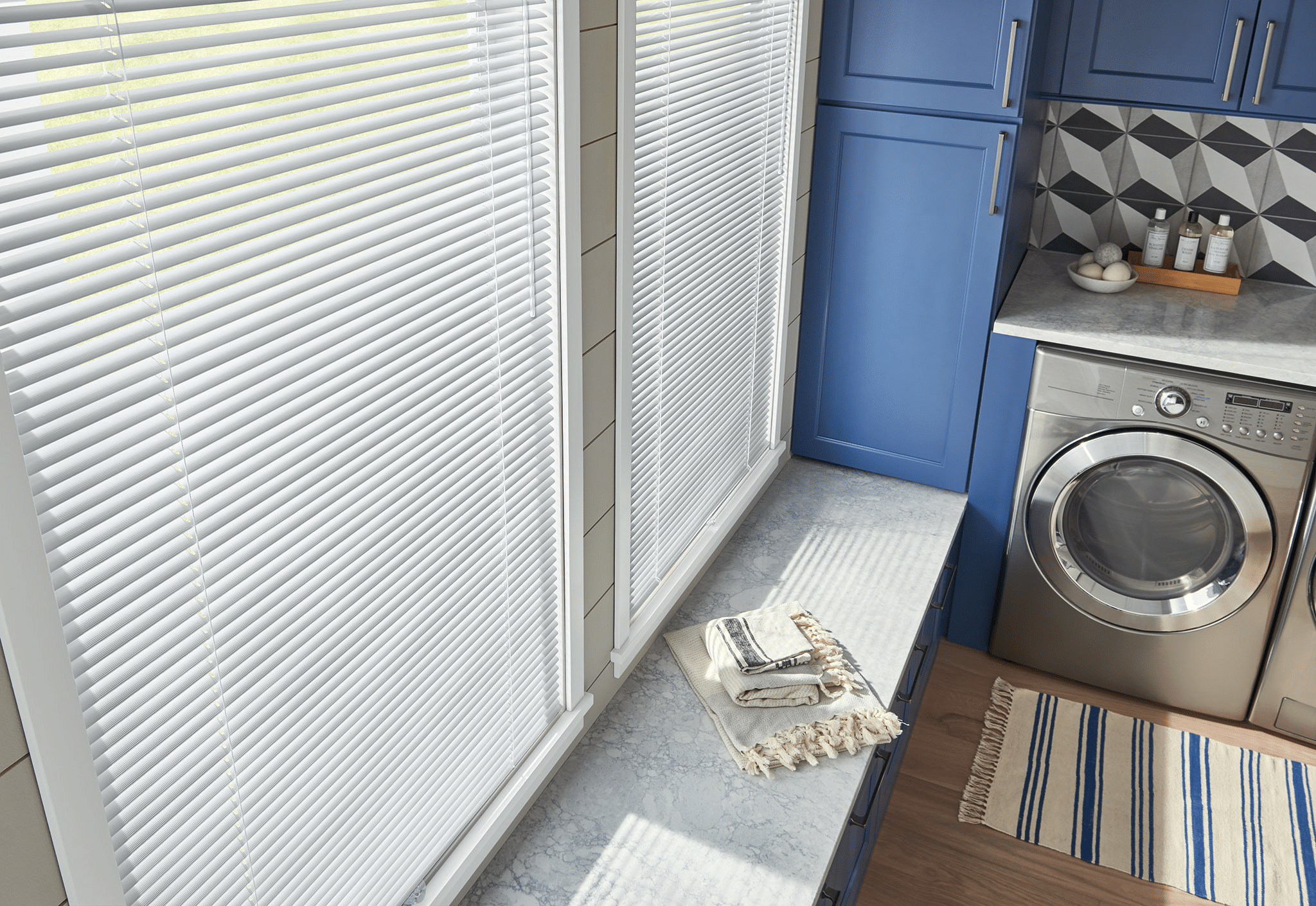 The safety and comfort of your pets are just as important as the safety of your family members. By following these corded blind safety measures for pets, you can provide a secure environment for both your furry friends and your loved ones.
The Importance of Cord Safety
In this Window Covering Safety Month, let's take a moment to reflect on the importance of cord safety and the steps we can all take to make our homes safer for everyone. By understanding the risks, following best practices, and staying informed about regulations, we can help ensure that window cords don't pose unnecessary dangers to our families!