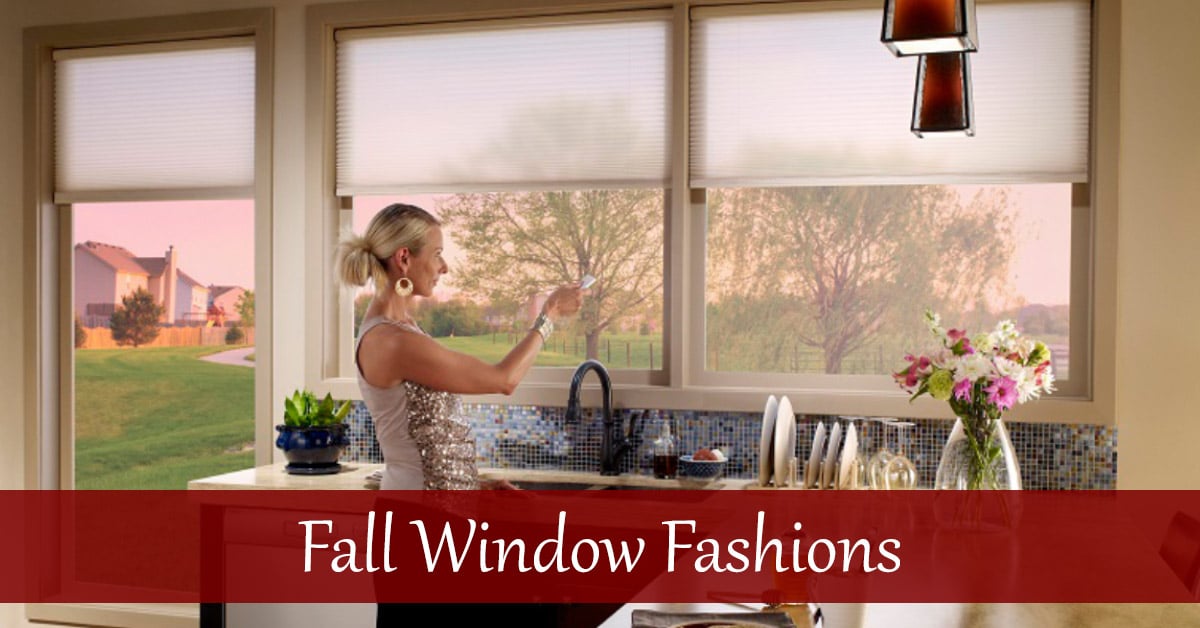 You wouldn't wear the same clothes you had 10 years ago…
Why should your windows remain dressed in those old fashions?
Start styling for this year's fashions and transform your window coverings with the latest Fall window fashion trends. Out with the old and in with the new!
Your windows deserve an update and it's time to dress them in style with current trends in window coverings. Design your window treatments in San Diego to look breathtaking and dressed to impress your guests.
Explore The Latest Fashions:
Fall Window Fashion Trends & Styles
Window treatments add the sexy finishing touches to everyone's home, but they need your personal touch to make them look amazing. Design your new window treatments with the following Fall window fashions in mind.
Questions To Ask Yourself:
Have you changed your window treatments from when you moved in?
Did the previous owners have terrible taste in style?
Have you redesigned your interior but not yet the window coverings?
Personalization & Custom Designs
One significant 2016 window treatment trend is the move away from the ordinary and the traditional and towards custom window treatment designs. Whatever your personal style, your ideas can be incorporated into your home décor.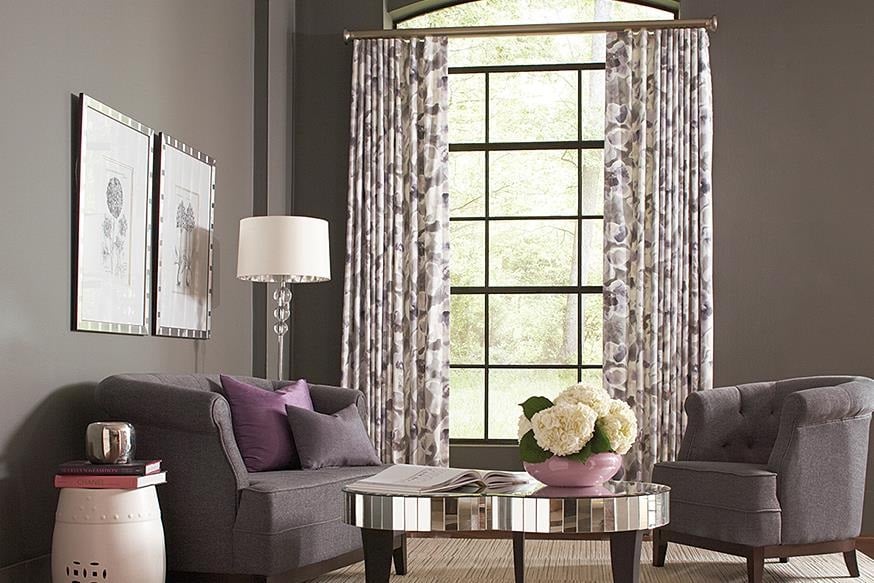 Personalize your windows with your choice of fabrics, colors, accessories, and hardware – the possibilities are endless to make your window treatments fit your vision. Like putting a jewel with a dress, the right embellishment completes the look of your windows.
Our new Aloha shades are perfect for this window covering trend. Aloha shades fabrics are anything but ordinary when enhanced with your personalized style. Our first ever window treatment, Aloha shades are available in a variety of colors and can be paired with any style window treatment.
Our custom designed Aloha shades match a great price with a great product adding a new affordable motorized shade option for your home.
Home Automation Integration
One of our favorite 2016 window treatment trend is to integrate home automation with the latest window covering designs. Convenience is yours with the push of a button on your smartphone or remote control.
Allow light to enter only when you want it, provide privacy for yourself, and prevent fading of your valued furniture at times of the day when the sun is pouring through your windows.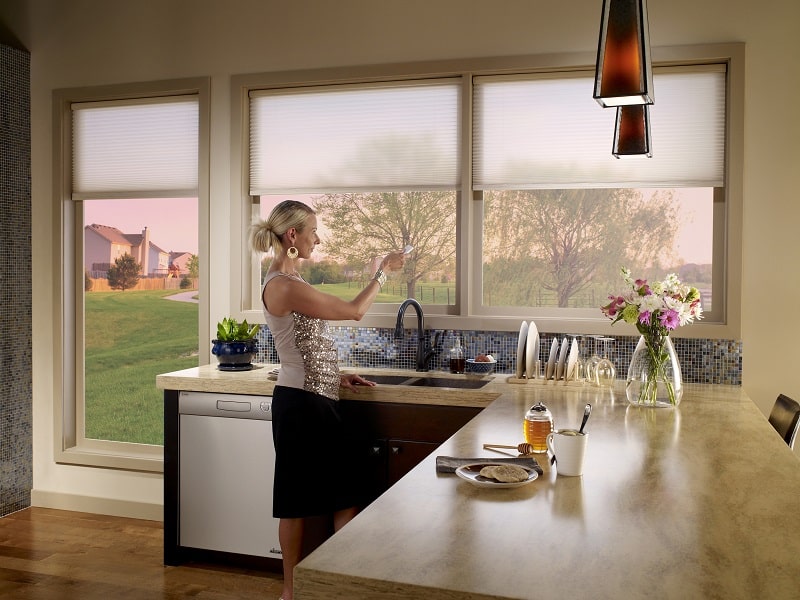 Fashionable motorized window treatments like our new Aloha shade do away with those out-dated dangling operating cords which can be a danger to small children and pets. Aloha shades will last longer without the wear and tear of pulling and tugging on cords because of their motorization control feature.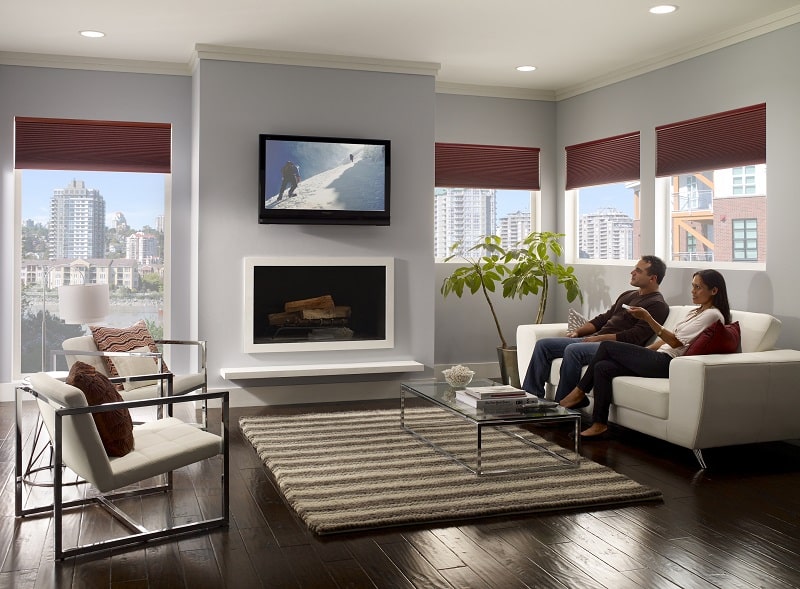 If you already have a home automation system, any style of motorized window treatment can be easily integrated into it.
You don't even have to be in your home to open or close your motorized blinds or drapes. They can be operated at the touch of a button and programmed from your smartphone with an app like the Somfy myLink.
Energy-Efficient Fabrics and Materials
You don't have to sacrifice beauty for function. Energy efficient window treatments can give you the best of both worlds and can save your furniture from fading.
They look gorgeous and increase the elegance of your home, but also are designed to reduce heat loss, keep your home cooler, and lower energy bills.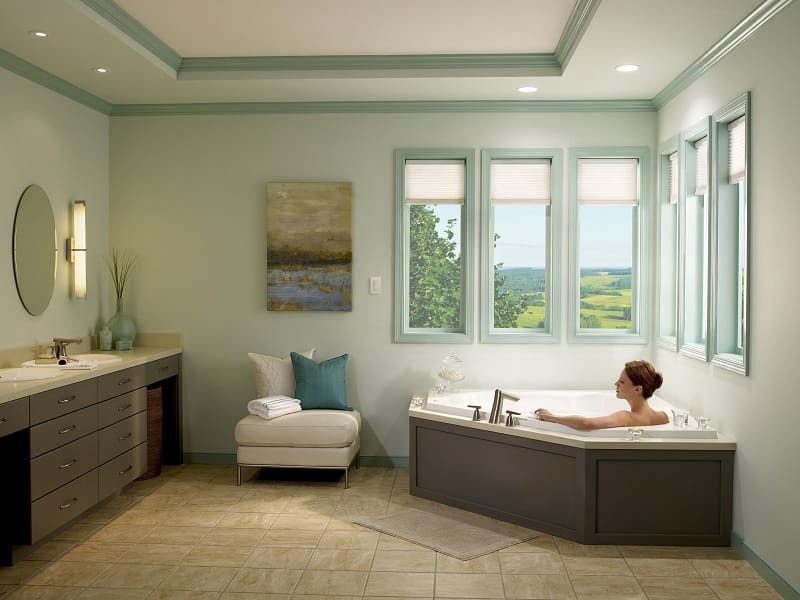 Energy-efficient materials used to line drapes not only provide insulation but improve the way drapes hang. Just as the layered look in clothing is fashionable right now, the use of more than one layer to dress up your windows is one of the latest window treatment trends.
The layered look not only gives you a way to add more interest to your windows, but also increases light filtering, privacy, and energy. Another way to add glamor to your windows, and also reduce the amount of light coming into your rooms, is to use a window film or tint.
Ready to go from Drab To Fab with Fall Window Fashions?
Our window coverings designers want to help you take a fall window fashion trend and make it your own.
At 3 Blind Mice Window Coverings Inc., we are delighted to show you how our extensive line of window treatments can enhance, beautify, and improve the functionality of your home.