One-of-a-Kind Window Treatments Designed for Laguna Niguel, CA, Homes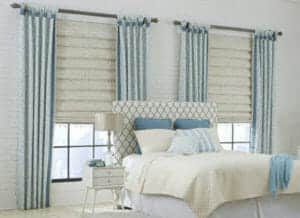 Do you like to invest in your home so that it stands out from others on your street? If so, turn to 3 Blind Mice Window Coverings. Our gorgeous window treatments are custom made to reflect the aesthetic preferences of our valued customers, and you'll surely appreciate how they will enhance the interior design and outer curb appeal of your home in Laguna Niguel, California.
Aesthetic Benefits & So Much More
The beautiful appearance of your new window treatments is only the beginning of how they can improve your home. In fact, when you partner with us, one of our highly experienced designers will recommend the perfect options for solving common problems that you may be facing. Here are some examples of our window coverings and the benefits they provide:
Window Shades
If you need more control over how much light enters your home, or you need to increase privacy through your windows, our window shades can deliver. Our sheer shades let in some light, our blackout shades hardly any at all, and our roller and Roman shades can be motorized to control light with the touch of a button.
Window Blinds
We have aluminum and wood blinds available, as well as faux wood blinds for rooms with heavy moisture, such as the kitchen and bathroom. Our blinds are also available with vertical slats to cover sliding patio doors, and blinds can be motorized for easy operation as well.
Window Shutters
Plantation shutters are popular for their attractive design. Choose from real or faux wood, depending on which room the shutters are needed in. If you have curved windows, we can design arched shutters to fit them.
Curtains & Draperies
The fabric, color, pattern, and combination possibilities are virtually endless when designing curtains and draperies. Fortunately, we will make the process as easy as possible for you thanks to the in-depth knowledge of our designers.
Let's Get Started
For more information about the window treatments that we can design for your home in Laguna Niguel, CA, contact 3 Blind Mice Window Coverings today.