Custom Window Treatment Solutions to Improve Your Home in Rancho Bernardo, CA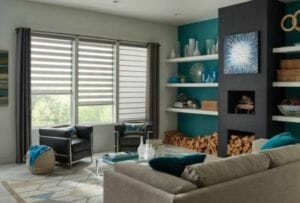 Window treatments have come a long way over the years. In the past, hanging new window coverings was an investment in interior design. And while that still holds true, there are so many more ways new curtains, shades, blinds, and shutters can improve your home. When you turn to 3 Blind Mice Window Coverings, we can custom-design the perfect treatments for your home in Rancho Bernardo, California, if you're experiencing any of the following:
Sunlight Fading Your Furniture & Driving Up Your Energy Costs
Though soaking up some rays may give you a nice tan, it'll have the opposite effect on your home's interior by causing your furniture and another décor to fade. It can also cause your HVAC unit to work harder than it needs to. Our cellular shades are the perfect solution; by repelling UV radiation, these shades can protect your home from the damaging effects of the sun and help your HVAC run more efficiently.
Cords Creating Choking Hazards for Your Children & Pets
Most window treatments have cords that are used for opening and closing. While this type of operation is convenient, it, unfortunately, poses a strangulation hazard for children and pets. At 3 Blind Mice Window Coverings, we can include motorization options with your custom treatments that will allow you to open and close them with a remote, your phone, or even with voice command, making your home that much safer.
Lack of Privacy Leaving You & Your Family Exposed to Prying Eyes
If your current window treatments are faded, torn, or broken, or if you have oversized windows that your coverings aren't large enough to fully cover, your intimate moments with your family may be on full display for your neighbors. We can design blinds or shutters that add privacy but still allow natural sunlight in, or even blackout curtains for the ultimate privacy solution.
For other ideas on how we can improve your home in Rancho Bernardo, CA, with custom window treatments, contact 3 Blind Mice Window Coverings today. Our team in San Diego is here to service you.