High-End Window Treatments Designed for Homes in Mission Valley, CA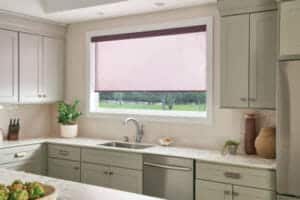 Window treatments can go a long way toward improving the interior design, curb appeal, and functionality of your home. However, not all window coverings are created equal. For the best quality options on the market, designed specifically to meet the needs of your home in Mission Valley, California, turn to 3 Blind Mice Window Coverings.
Types of Window Coverings
There is an almost endless amount of window treatment options available, all providing unique benefits. Our exceptionally talented design team can create any or all of the following for your home:
Making a Complicated Process Easy
While the design process can be exciting in terms of all the customization possibilities, it can also quickly become overwhelming without the proper guidance. That's why, when you partner with 3 Blind Mice Window Coverings for custom window treatments for your home, you'll work with a personal project manager who will guide you through the process, helping you choose the most appropriate window coverings, combinations, and accessories to meet your needs. In fact, you'll enjoy white-glove treatment from start to finish when you work with us.
To get started designing new window treatments for your home in Mission Valley, CA, contact 3 Blind Mice Window Coverings today. When you do, be sure to ask about the motorization options that are available to make your treatments easy to operate and your home safer for children and pets. Our team in San Diego is ready to service you.