Let Us Design the Perfect Window Treatments for Your Home in La Jolla, CA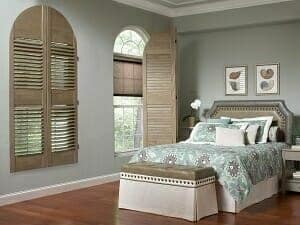 When people think of window treatments, often the first thing that comes to mind is decorative curtains, blinds, or shutters that spruce up a room's interior décor. And while this is certainly a function of window coverings, did you know that custom treatments can provide a range of solutions to issues you may be facing with your home? At 3 Blind Mice Window Coverings, our goal is to improve your home in La Jolla, California, not just cosmetically, but also functionally.
Common Issues That Can Be Solved With Window Treatments
To give you some examples of how we can improve your home, consider the following problems that you may be experiencing:
Too Much Sunlight Entering a Room
Having natural sunlight illuminate your interior is a good thing, but too much sunlight is not. That's because the hot California sun can fade your furniture and another décor, and it can work against the efforts of your HVAC system as it tries to cool your home. While blinds and shutters can certainly provide some shade, cellular shades go a step further by repelling UV radiation, protecting your décor from fading and helping your HVAC run more efficiently.
Not Enough Privacy
If you have neighbors that treat your home like their own private reality show because your windows are too revealing, we can create blinds and shutters that will allow sunlight in but block off the view from the outside. We can also install blackout curtains that will make your windows opaque, while also darkening a room that may receive too much sunlight.
Child-Safety Hazards
Traditional window treatments have cords that can pose a serious choking hazard to children and pets. Thankfully, almost all of our custom window treatments can be equipped with motorization technology that will allow you to operate them by remote, voice command, or according to a preprogrammed schedule, eliminating dangerous cords.
How can we improve your home in La Jolla, CA, with custom window treatments? Our team in San Diego would love to show you! Contact 3 Blind Mice Window Coverings today and we'll get started.