Your Top Choice for Custom Window Treatments for Your San Clemente, CA, Home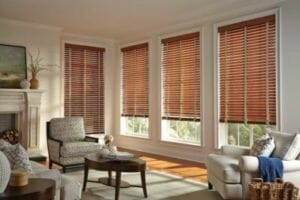 Are you looking to invest in your home's interior design with new window treatments? If so, 3 Blind Mice Window Coverings is the company to trust. Not only will the window coverings that we design for your home in San Clemente, California, beautify its interior, but they will also solve common issues you may be experiencing, such as poor energy efficiency and lack of privacy.
Window Coverings That We Design & Install
Considering just how many types of window treatments are available and the numerous ways they can be customized, designing window coverings can quickly become overwhelming. But at 3 Blind Mice Window Coverings, we make this process simple with knowledgeable designers who will recommend the best treatments for your home and a personal manager who will coordinate your project from start to finish so you don't have to worry about a thing.
Window Blinds
Our window blinds are available with horizontal and vertical slats, and blinds can be motorized for convenience. Our blinds include:
Window Shades
Window shades can add privacy to your home and reduce the amount of natural light that enters it. We can design the following types of shades.
Window Shutters
Shutters are an attractive option that will allow you to control light and privacy. Choose from:
Other Window Treatments
In addition to blinds, shades, and shutters, 3 Blind Mice Window Coverings can create the perfect combination of curtains and draperies, as well as decorative and energy-efficient window films, to enhance your home in San Clemente, CA.
Are you ready to get started? If so, contact 3 Blind Mice Window Coverings today to speak with one of our knowledgeable designers.