Bespoke Window Treatments for Discerning Homeowners in Lake Forest, CA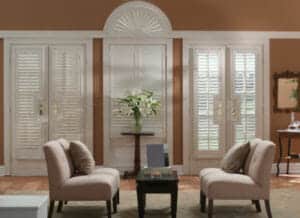 Are you looking for new window treatments but aren't satisfied with the run-of-the-mill options at big-box stores? That's not surprising. You're a homeowner of taste, which is why you live in gorgeous Lake Forest, California. Your home deserves an interior that will make you fall in love with it every time you walk through the front door, and to that aim, only custom window treatments from 3 Blind Mice Window Coverings will do.
We Don't Do Cookie-Cutter Designs
Rather than simply sell a selection of window coverings, we provide a full design and installation services. When you reach out to us, we'll discuss exactly what you're looking for in new window treatments, and then we'll get to work developing the perfect combinations for your home. The result will be a one-of-a-kind design that will not only be pleasing to the eyes but will also improve the way your home functions. In fact, our window treatments can:
White-Glove Treatment
While choosing to own a home in beautiful Lake Forest, CA, was likely an easy decision, determining which combination of our nearly endless window treatment options will work best for you may not be. But have no fear: Our knowledgeable and helpful staff will be with you every step of the way, guiding you toward the ideal solutions for your home and making the entire process as simple as possible.
Ready to get started? If so, contact 3 Blind Mice Window Coverings today!