Custom Window Treatment Solutions Designed for Dana Point, CA, Homes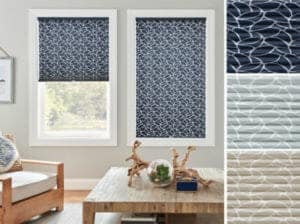 Gone are the days when you'd invest in new window treatments for the sole purpose of sprucing up your home's interior to make your friends jealous. These days, window treatments can do so much more than give you the satisfaction of seeing that envious look in your friends' eyes. Modern curtains, blinds, shades, and plantation shutters can improve the very functionality of your home, delivering benefits you'd never thought possible. For instance, at 3 Blind Mice Window Coverings, we can design treatments for your home in Dana Point, California, that can:
Reduce Light & Increase Privacy
If there's a room in your home where you want to minimize sunlight coming in through the windows, such as a media room where you watch cartoons, blackout curtains, and shades can help. We can combine these with roller shades or blinds to completely block out the light. These window treatments also help to increase the privacy of your home. You can't blame your neighbors for wanting to see your new window coverings, but peeping through your windows isn't polite.
Boost Energy Efficiency
Brand-new replacement windows are well-known for improving energy efficiency. They're also well-known for making your money disappear. A more affordable option is to have insulating cellular shades or UV-reflective window film from 3 Blind Mice Window Coverings installed.
Add Smart Technology & Improve Child Safety
Most of the window treatments that we design and install can be equipped with motorization technology for the ultimate way to turn your friends' faces green. Simply push a button on a remote or speak a voice command and your motorized shades and automated blinds will open and close on their own. This feature will also make your home safer for children and pets because it eliminates the choking hazard of cords.
At 3 Blind Mice Window Coverings, we'd love to tell you more about how custom window treatments can improve your home in Dana Point, CA. How you choose to gloat to your friends is up to you. Contact us today to get started!