Bespoke Window Treatments You're Sure to Love for Your Aliso Viejo, CA, Home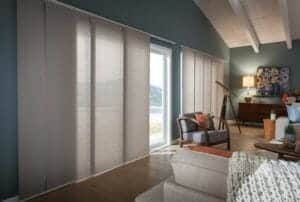 Homeowners in Aliso Viejo, California, who are looking for one-of-a-kind window treatments need to look no further than 3 Blind Mice Window Coverings. We specialize in custom window coverings that will not only add beauty to your home but will also help improve its energy efficiency, privacy, and safety.
Energy-Efficient Window Coverings
While we have many options that will allow you to control how much natural sunlight enters your home, including sheer shades and plantation shutters, some of our treatments go a step further. For instance, cellular shades and low-E window film repel UV radiation, helping your HVAC system run more efficiently and protecting your furniture from fading.
Window Treatments That Enhance Privacy
Have you caught your neighbors sneaking peeks inside your home? If so, you can effectively shut them out with window blinds or Roman shades. Blackout curtains and privacy film are also good choices for shielding the interior of your home from prying eyes. If you have oversized windows, we'll be happy to design any of these options to fit them perfectly.
Motorization Technology for Improved Safety
Most window treatments are opened and closed with a cord. However, this cord poses a safety hazard to children and pets. If you have critters running around your house, human or otherwise, we can equip your shades or blinds with motorized control, allowing you to operate them via remote, your cell phone, or even voice command—motorized window treatments are a much safer alternative to using a cord.
White-Glove Service from Industry Professionals
At 3 Blind Mice Window Coverings, we know that the sheer number of ways that window treatments can be customized can lead to stress and worry. That's why we'll make the process as easy as possible for you. Your personal project manager will guide you every step of the way, so you can sit back and relax while we do all of the work.
Contact 3 Blind Mice Window Coverings today to get started. We're proud to serve Aliso Viejo, CA, and other cities in Orange County.